Are you an importer or manufacturer interested in placing toy products in the UK market? In this guide, we explain what UK-based importers and manufacturers must know about toy regulations, safety standards, lab testing, documentation, and labeling requirements.
We also cover CE marking and the more recent UKCA marking requirements applicable to toys.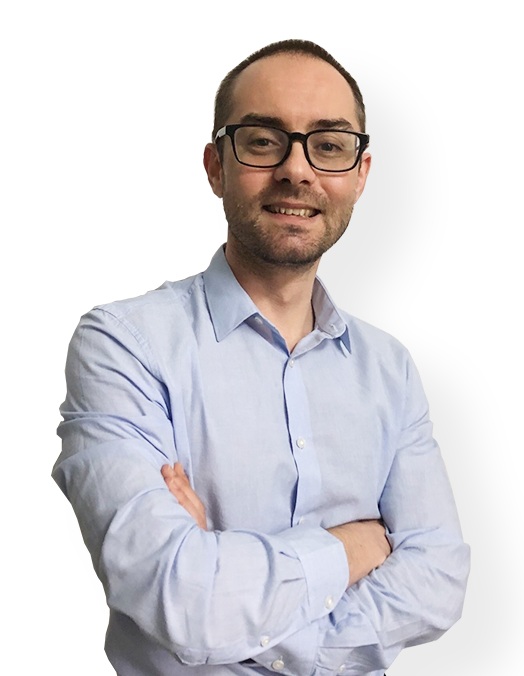 Do you need help with product compliance? (EU & US)
Request a free consultation call today with Ivan Malloci to learn how we can help you with:
Product Requirements Lists
Product Certification
Product & Packaging Labeling
Lab Testing
Toys (Safety) Regulations
The Toys (Safety) Regulations 2011 aim to increase the level of safety among toy products placed in the UK market. It does this by imposing legal obligations on importers or manufacturers to adhere to "essential safety requirements".
Said regulation corresponds to its EU counterpart, the Toy Safety Directive. Although similar in substance, differences exist and may continue to deviate from the EU directive in the future. For instance, the UK has introduced a new conformity assessment mark (i.e. UKCA mark) to replace the EU's CE mark.
Product scope
The regulation covers most toy products designed or intended for playing by children under 14 years old.
Below are examples of toy products by category that fall under the ambit of the regulation.
Electronic toys
RC cars
Giant piano mats
Electronic robots building kits
Educational toys
Building block sets
Alphabet wall charts
Kids' sciences kits
Plush toys
Stuffed teddy bears
Soft plush toys
Plush toys sets
Arts and crafts
Crayons kits
Clay craft kits
Papercraft kits
Excluded products
The following toy categories and products are excluded by the regulation:
Playground equipment created for public use
Automatic playing machines created for public use (inclusive of non-coin operated machines)
Toy vehicles that have combustion engines
Designated standards
Some standards are developed by consensus and are recognized by the UK Government. Such standards are designated standards and importers or manufacturers who follow them can claim a presumption of conformity with the essential requirements of the legislation.
The Business, Energy, and Industrial Strategy department published a list of designated standards for toy products which are the following:
BS EN 71-1+A1 – Mechanical and physical properties
BS EN 71-2+A1 – Flammability
BS EN 71-3 – Migration of certain elements
BS EN 71-4 – Experimental sets for chemistry and related activities
BS EN 71-5 – Chemical toys (sets) other than experimental sets
BS EN 71-7+A2 – Finger paints
BS EN 71-8 – Activity toys for domestic use
BS EN 71-12 – N-Nitrosamines and N-nitrosatable substances
BS EN 71-13 – Olfactory board games, cosmetic kits and gustative games
BS EN 71-14 – Trampolines for domestic use
BS EN 62115 – Electric toys
Does the Toys (Safety) Regulations 2011 differ from the EU Toy Safety Directive?
Both regulations are similar because, under the EU withdrawal Act 2018, the UK regulations pre-Brexit are preserved. However, as previously mentioned, it may be amended from time to time.
For instance, the Product Safety and Metrology etc. (Amendment etc.) (EU Exit) 2019 amends the UK Toys (Safety) Regulations and addresses legislative deficiencies resulting from the UK's departure from the EU.
One notable difference relates to packaging and product markings that are conformity assessed. In the UK many products should be UKCA marked.
Electronic Toys
Additional requirements might apply to electronic toys, such as toys with wireless communications.
The following is a list of regulations relevant to electronic toys:
a. Restriction of the Use of Certain Hazardous Substances in Electrical and Electronic Equipment Regulations
b. Radio Equipment Regulations
c. Electromagnetic Compatibility Regulations
d. WEEE Regulations
e. Batteries and Accumulators (Placing on the Market) Regulations
The following sections contain labeling and documentation requirements that apply to these electronics-related regulations.
UKCA labeling requirements
When placing on the market toy products for children under 14 years of age, importers and manufacturers should adhere to labelling requirements by generally providing the following:
a. Traceability information
c. The UKCA mark
d. Warnings and instructions
UKCA Mark
The UKCA mark came into effect on 1 January 2021 to ultimately replace the CE mark for products placed on the UK market. After 1 January 2023, Products that comply with the Toys (Safety) Regulations must use the UKCA mark on their product or packaging to show conformity. Until then, the CE mark may be used under specific conditions.
You can learn more about the UKCA Mark requirements on this page.
Product traceability
There are traceability requirements that compel importers or manufacturers to provide identifiable information related to the company and the toy product.
Such identifiable information includes the following:
a. Toy type, batch, serial, and model number
b. Manufacturer's name, registered trade name, trademark
c. Manufacturer's contact address
The information should be placed on the toy, its packaging, or in a document accompanying the product.
Warning labels
Warning labels are generally required for most toys to dictate user limitations, whether the toy should be used with adult supervision only, or the weight of the user.
For certain products, specific warnings should be provided, including for example:
a. A choking hazard for toys that are not suitable for children below three years old
b. A "Warning: to be used under the direct supervision of an adult" marking on functional toys
c. A "Warning: protective equipment should be worn. Not to be used in traffic" marking on toys like skateboards and skates
d. A "Warning: only to be used in water in which the child is within its depth and under adult supervision" on toys used in water like rubber rings.
Additional requirements for labelling and packaging of toys with inherently dangerous substances or preparations should be observed.
Documentation
Importers and manufacturers are legally obligated to draw up and make available a Declaration of Conformity (DoC) and the relevant technical documentation.
The documentation requirements apply to both the Toys (Safety) Regulations and to regulations related to electronic products like RoHS, or the Radio Equipment Regulations.
Declaration of Conformity
The manufacturer or authorised representative should issue a DoC to communicate that the product complies with Toy (Safety) Regulations.
It should contain the following:
a. Product, type, batch, or serial number
b. Manufacturer's or authorised representative's contact details
c. Identification information of the toy product
d. Statement purporting conformity with the applicable regulations
e. References to relevant standards
f. Reference to the approved body that engaged in the conformity assessment activity
g. Manufacturer or authorised representative's signature
Technical file
The technical file contains all technical documentation drawn up by the importer, manufacturer or the authorised representative. Records detailing how the product meets essential requirements must be kept along with the DoC for 10 years.
A technical file can include the following:
Technical drawings and schematics
Bill of materials
List of applicable standards
Test reports and records
Packaging artwork and dielines
Risk assessment
User instructions
The toy product should be accompanied by relevant instructions, warnings (where appropriate), and safety information. Such content must be easily understood, clear, legible, and accurate.
They can be placed on the toy, placed on a label which is then affixed on the toy, or attached to the packaging of the toy. The instructions for safe use of the product can accompany the toy.
Test report
Lab testing is in most cases needed to assess if your toy product meets the safety standard requirements. Test reports are treated as support documents to communicate compliance with applicable standards and other technical requirements.
UK REACH
The UK REACH regulations regulate chemicals (in both their raw material and finished product form) and promote different methods of assessment of possibly hazardous substances. The regulations impose legal obligations on importers, manufacturers, and distributors that must be observed.
Product scope
The UK REACH regulations cover most chemical substances in their standalone form, in mixtures, and in their form as an article (i.e. consumer products).
Examples of such consumer products include:
Toys
Clothing apparel
Electronic products
Substance restrictions
The UK has a list of restricted substances that is similar to its EU counterpart, however, differences may exist. Thus, future updates to the list can be expected. The list is published on the HSE's site.
Substance restrictions that may be found in toy products include:
Creosote oil (can be found in wood treatment)
Azocolourants and azodyes (can be found in leather and textile)
Polycyclic-aromatic hydrocarbons (PAH) (can be found in plastic parts)
DINP, DIDP, DNOP Phthalates (can be found in plasticised material)