Looking for a consulting firm to help you navigate post-Brexit product regulations, safety standards, labeling, and documentation requirements? In this guide, we list some of the UK's leading product compliance consulting companies – offering services covering products from medical devices and electronics to baby products and cosmetics.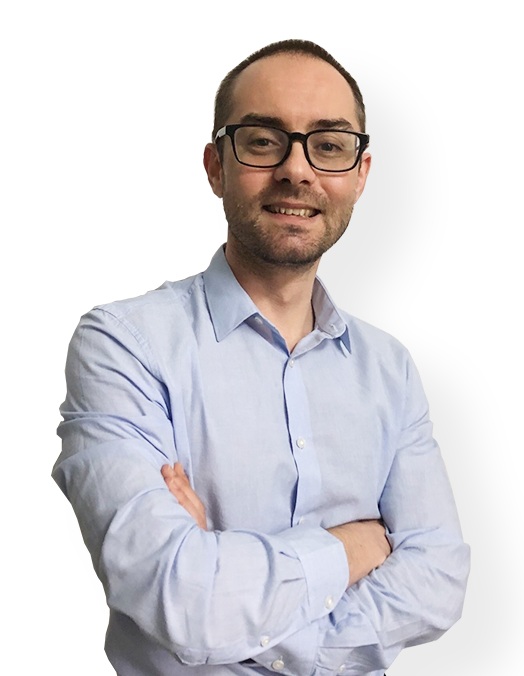 Do you need help with product compliance? (EU & US)
Request a free consultation call today with Ivan Malloci to learn how we can help you with:
Product Requirements Lists
Product Certification
Product & Packaging Labeling
Lab Testing
What kind of help can I get from a product compliance consulting firm?
Compliance consulting companies can help with everything from researching applicable regulations and standards to the practical aspects of product compliance. The latter refers to creating compliance documents, label files, and arranging lab testing.
Getting outside assistance is arguably even more important post-Brexit, as importers and manufacturers try to make sense of current and future compliance requirements in the United Kingdom.
How much does it cost to appoint a compliance consulting company in the United Kingdom?
The cost depends entirely on the extent of the consulting firm's involvement in the product compliance process. As such, the cost can range from a few hundred pounds for simple label and documentation creation services – to the tens of thousands for more complex and time-consuming projects.
Independent Quality Solutions (IQS)
Independent Quality Solutions (IQS) is a British consulting company that specializes in providing customized solutions and technical support in the industry of consumer product compliance.
The company assists customers in establishing clear strategies to manage the compliance of the products in every loop of the supply chain, including design, manufacture, documentation, and marketing activities.
IQS in particular has rich experience in the toy compliance industry, under the supervision of the director Jerry Burnie, who serves as one of the Toys Safety Advisors in the British Toy and Hobby Association and Chairman of Toy Technical Committee. Therefore, IQS is able to provide insightful and customized advice to companies from the toy industry.
Product Areas

Textiles
Homeware
Giftware

Services

Identifying compliance and labeling requirements
Assessing product risks and hazards
Connecting customers with specialist companies
Technical guidance
Bespoke employee training
Evaluating third-party test results
UK authorised representative service

Countries/Regions

European Union
United Kingdom
Address: Enterprise House, Wrest Park, Silsoe, Bedfordshire, MK45 4HR, United Kingdom
Freyr Solutions
Freyr Solutions is a leading company in the life science and healthcare consulting industry. Freyr Solutions was founded in the United States with a global presence in more than 40 countries providing regulatory consulting, compliance observance, and management services to players in the medical device, cosmetics, food supplement, and medicine industry.
According to the information on Freyr Solutions' official website, they provide regulatory services to 8 of the Forbes Global Top 10 Healthcare and Life Sciences companies, as well as some mid-market pharmaceutical companies with a sales revenue of over one billion US dollars.
Currently, the company is still expanding its business in the regulatory value-chain, which it's supported by over 950 professions.
To increase the efficiency and comprehensiveness of its consulting service, Freyr Solutions has developed multiple regulatory software to provide operational support. For example, their ingredient database platform named Freyr iREADY is built for importers and manufacturers of cosmetics, food supplements, or other chemical products.
They help your business to understand the regulatory requirements and keep track of the ingredients across global markets. This tool is suitable to develop new products as well as managing existing products to ensure compliance issues.
Product Areas

Medical devices
Pharmaceuticals products
Cosmetics
Food supplements
Chemicals

Services

Regulatory consulting
Market access and authorizations
License management
Dossier preparation, review and management
Good Laboratory Practice (GLP) consulting
Good Clinical Practice (GCP) consulting
Pharmacovigilance
Regulatory Labeling
In-country representation

Countries/Regions

United Kingdom
European Union
United States
China
India
Japan
Kingdom Saudi Arabia
Singapore
South Korea
Vietnam
Address: 1 Bell Street, Maidenhead, Berkshire, SL6 1BU, United Kingdom
ProductIP
ProductIP is a Dutch company that focuses on providing consumer product compliance services. The company provides comprehensive support to customers to ensure product compliance with the UK and the EU regulations.
The consulting scope is multidimensional, covering the following service areas:
Regulations
Standards
Product design
Materials
Technical files
Certifications
Declaration of Conformity
Labeling
Packaging
Marketing activities
Product Areas

Toys
Household appliance
Personal protective equipment
Construction products
Packagings
Cosmetics
Cleaning products
Paints
Candles
Fitness equipment
Furniture
Machinery
Luminaries

Services

Regulatory consulting
Chemical risk assessment
Product label, packaging, manual instruction, and correction
Technical documents creation and storage
UK authorized representative services

Countries/Regions

United Kingdom
European Union
Address: 8 Northumberland Avenue London WC2N 5BY, United Kingdom
BIORIUS
BIORIUS is a compliance assurance company for chemical products, medical devices, and general consumer products from Belgium. The company has set up subsidiaries in the UK, France, and Luxembourg to provide consulting services for importers, manufacturers, and brand owners.
BIORIUS specializes in the scientific and regulatory assessing services for small and medium enterprises that develop OEM chemical products such as cosmetics, perfume, detergents, and air fresheners.
BIORIUS aids clients from the process of ingredient selection, formula development, to labeling and marketing information review. All these processes are performed within the framework and requirements of the regulations of the targeted markets.
Product Areas

Cleaning products
Air fresheners
Cosmetic tools
Medical devices

Services

Regulatory and safety assessment of ingredients
Verification of warnings and directions for use
Primary label, secondary label, and leaflet review
Evaluation of the mandatory consumer information
Evaluation of the marketing communication

Countries/Regions

United Kingdom
European Union
United States
Middle East
China
Japan
Korea
Australia
New Zealand
Address: 71 Shelton Street, London, England WC2H 9JQ, United Kingdom
Obelis UK
Headquartered in Brussels, Belgium, Obelis Group was founded in 1988, and specializes in providing UKCA Marking and Authorised Representative (AR) services for customers who plan to place their products in the UK market. As the subsidiary of Obelis Group, Obelis UK focuses on the business of UK Responsible Person (RP), helping non-UK-based companies to place their products within the UK.
Their area of expertise lies in helping importers, manufacturers, product owners of cosmetic products and medical devices to ensure regulatory compliance with UK regulations and standards. This involves the following steps before, during, and after the production:
Marketability
Ingredients and formula safety verification
Labeling and product information assessment
Product registration
Notification
Keeping abreast of regulatory developments and changes
Product Areas

Radio and telecommunication equipment
Electrical equipment
Toys
Machinery
Personal protective equipment
Food supplements
In-vitro diagnostics medical devices

Services

Product formulation
Product notification
Technical files and label assessment
UKCA marking and compliance consultation

Countries/Regions

United Kingdom
European Union
Address: Sandford Gate, East Point Business Park, OX4 6LB – Oxford, United Kingdom
EUREX
Established in 2008, EUREX is a consulting company that specializes in offering industry insight and advice on regulatory requirements for Bluetooth products. Currently, EUREX has offices in the UK, Japan, Russia, and India and provides global market access services for customers.
EUREX provides custom-made and fully managed services for Bluetooth products covering all major technologies and industries. These services include Bluetooth qualification testing, qualification attainment, and regulatory consulting.
Specifically, the testing and qualification attainment services cover the following areas:
CE Marking (RED/LVD/EMC/RoHS)
FCC qualification
Canada EMC
Japan VCCI and TELEC
Korea KCC
Australia ACMA RCM Mark
Russia GOST
Product Areas

Bluetooth products
Low voltage electronics

Services

Bluetooth qualification
EAC Customs Union certification
Global Market Access (GMA)

Countries/Regions

United Kingdom
European Union
Japan
Russia
India
Address: 168 Pack Lane, Basingstoke, Hampshire, RG22 5HR, United Kingdom
Global Cosmetic Developments
Global Cosmetic Developments is a professional cosmetics consultant based in West Yorkshire, United Kingdom. The company is devoted to helping companies from the cosmetic industry in research, formulation development, and ensuring regulatory compliance before placing in the UK market.
This service is suitable for startups and SMEs which have little or no experience in cosmetic development. The company offers exclusive product development services to a wide range of cosmetic products, including makeups, skincare, cleaning products, or products with pharmaceutical efficacy.
Before the product development process, the company will also map out the regulatory requirements for the ingredients, registration, labeling, marketing information, and any other requirements and provide technical guidance and instructions to the customers.
Product Areas
Services

Ingredient research and development
Product formulation
Product development
Regulatory support
Product registration and notification

Countries/Regions

United Kingdom
European Union
Address: Unit 4-5, St John's House, Clyde Street, Bingley, BD16 4LD, West Yorkshire, United Kingdom
Thames Valley Chamber of Commerce Group
Thames Valley Chamber of Commerce Group is a company that assists customers to improve compliance performance, especially focusing on the management and supply chain system. Currently, Thames Valley Chamber of Commerce Group is a part of the British Chambers of Commerce Accredited Network.
The goal of Thames Valley Chamber of Commerce Group is to help importers, manufacturers, and exporters to demonstrate product compliance to mandatory UK or EU regulations and standards, gain market approval and reputation by implementing well-organized business management systems.
Therefore, the company has also allied with another compliance expert, Business Keys, to complement expertise of different areas and share industry insights in order to increase professionalism in the area of technical regulations and standards and widen the scope of services to customers.
Product Areas
Services

ISO qualification acquirement
System improvement or upgrade
Identification of relevant standards and regulations
Assessing compliance status and conducting product risk assessments
Identification of certification requirements
Facilitating product testing and developing a Technical File

Countries/Regions

United Kingdom
European Union
Address: 150 Edinburgh Avenue, Slough, SL1 4SS, United Kingdom
CE Marking Association
CE Marking Association was founded in 1989 in Warwickshire, United Kingdom. The association provides a full portfolio of services to customers from initial design to product launch in the market.
In particular, CE Marking Association provides bespoke consultation and product development packages for customers with different levels of demand, covering the following aspects:
Product design compliance
Product and market risk assessments
Use of standards
Technical file content suggestion
Spotting fake Declaration of Conformity
Particularly, CE Marking Association offers training services to enterprise users, which can be tailored to suit individual company's requirements, such as employee training at the venue, one-to-one lectures, and other exclusive services.
Product Areas

Toys
Electrical products
Radio equipment
Medical devices
Personal protective equipment
Construction products
Machinery
Pressure equipment

Services

Laboratory or on-site testing
Recall support
Product design compliance advice
Technical documentation assistance
CE Marking educational seminars and training

Countries/Regions

United Kingdom
European Union
Address: Wemtech Ltd, Great Barn, Wootton Park, Alcester Road, Wootton Wawen, Warwickshire, B95, United Kingdom
The Regulatory Company
The Regulatory Company is a product compliance company that aims to help customers ensure product safety and compliance. The service scope of the company is in the UK and the EU.
The Regulatory Company has extensive expertise in the department of toxicological and regulatory knowledge for chemical products and medicines. They have been in close cooperation with regulators, authorities, producers, distributors, brand-owners, service providers, and other stakeholders to guarantee to provide up-to-date knowledge.
Product Areas

Biocides
Detergents and cleaning products
Traditional herbal medicine products (THMP)
Food for special medical purposes
Medical devices

Services

Supplement PIF building
Regulatory check and risk assessment
Label and production information review
Product notification
UK Responsible Person (RP)

Countries/Regions

United Kingdom
European Union
Address: Octagon Point, 5 Cheapside, London, EC2V 6AA, United Kingdom