Product liability insurance provides coverage in case you face claims due to personal injury or property damage. No product is 'risk-free' when it comes to potential safety hazards – which can be caused by unforeseen manufacturing or design errors.
In short, product liability insurance can serve as your last line of defense, if something goes wrong despite your best efforts.
In this guide, we list some of the United Kingdom's leading product liability insurance providers, covering both insurance companies and brokers.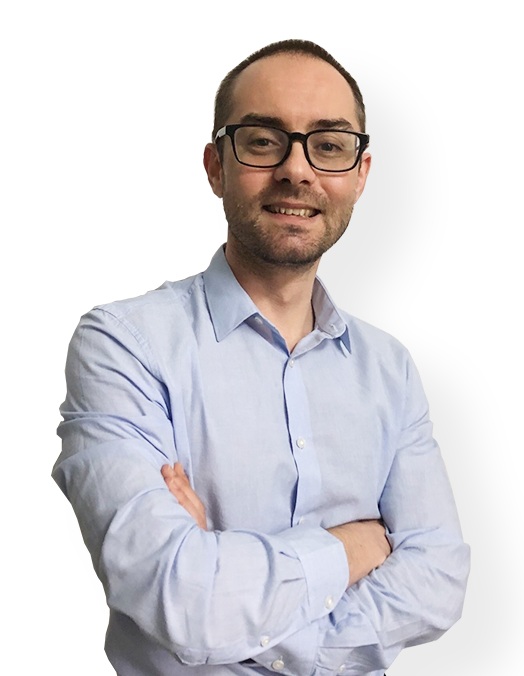 Do you need help with product compliance? (EU & US)
Request a free consultation call today with Ivan Malloci to learn how we can help you with:
Product Requirements Lists
Product Certification
Product & Packaging Labeling
Lab Testing
Is product liability insurance required in the United Kingdom?
Product liability insurance is generally voluntary. Hence, you can normally import and sell products without product liability insurance. That being said, many retailers and Amazon have product liability insurance requirements in place for their suppliers and third-party sellers.
Product Liability Insurance Companies
An insurance company sells insurance policies directly to the buyers, or via brokers and agencies. The difference between insurance companies and insurance brokers or agencies is that the latter do not issue insurance policies. Instead, they match insurance companies with specific buyers.
Note that not all insurance companies offer product liability insurance. The types and coverage of product liability insurances are also different, depending on the insurance companies.
AXA
AXA UK is part of the AXA Group, which is one of the largest insurance brands in the world. Currently, AXA Group provides insurance services for 103 million customers worldwide and employs more than 250,000 staff.
AXA UK specializes in providing business insurance to protect businesses, homes, and cars through a wide range of products, including product liability insurance.
AXA's product liability insurance is designed for manufacturers, sellers, suppliers, or online store owners to protect them from the potential costly lawsuits or medical and damages compensation brought by claimants. For small business owners, AXA allows paying the premium monthly depending on eligibility.
Product Categories
Insurance Scope
Up to £1 million liability cover
Third-party injury or damage caused by defective products coverage
Address: 20 Gracechurch Street, London, EC3V 0BG, United Kingdom
AVIVA
The history of AVIVA can be traced back to the 17th century, in London, where the company provided life insurance to the citizens. Today, AVIVA has around 33 million customers across 16 countries.
AVIVA's product liability insurance provides protection against claims made under the Consumer Protection Act 1987 (CPA), and other relevant regulations. It covers the costs of defending claims and other compensation that may be agreed or awarded by the court.
AVIVA also provides product liability guidelines and checklist manuals to educate manufacturers, retailers, and other parties who import, export or sell consumer products.
Insurance Scope
Covers the costs of defending claims
Covers compensation that may be agreed or awarded by the court
Address: St Helen's, 1 Undershaft, London EC3P 3DQ, United Kingdom
Direct Line
Direct Line is an insurance company established in 1984, providing a full portfolio of insurance products to businesses and individuals in the UK. Currently, the company serves over 450,000 customers.
Direct Line offers product liability insurance to manufacturers, importers, suppliers, and distributors in annual coverage. In addition, Direct Line offers product liability insurance packages combined with public liability insurance, which maximize the interest of shop owners or retailers who might encounter occurrences of customers getting injured or ill because of their business activities.
Product Categories
Clothing
Jewelry
Tools
Accessories and premiums
Food and beverage
Insurance Scope
Compensation up to £10 million
Cover online sellers
Allow customers to make changes to the policies for free
Address: The Wharf, Neville Street, Leeds LS1 4AZ, United Kingdom
Product Liability Insurance Brokers
An insurance broker sells insurance policies from different insurance companies. An insurance broker is usually entrusted by the buyers to help them find suitable insurance products. It charges clients commission, handling, or management fee during the process.
Insync Insurance Solutions
Insync Insurance Solutions is an insurance broker specializing in serving the industry of beauty, aesthetics, medical, and other consumer products. Insync Insurance Solutions provides fast quotation and online consultation services to help customers compare prices and coverage from more than 10 insurance companies in the UK.
Insync Insurance Solutions offers product liability insurance suitable for manufacturers, online retailers, wholesalers, importers, and exporters including from China and/or the Far East. Insync also offers product liability insurance that covers up to 100% of exports to the USA, Canada, and EU.
In addition, Insync Insurance Solutions also offers flexible plans, which include allowing the users to pay their premium monthly, or just pay for the specific services they need.
Product Categories
Electronics
Children's products
Beauty care products
Adult goods
Premiums
Insurance Scope
Up to £10,000,000 limit of indemnity (higher limits available on request)
Financial loss and reputational damage coverage
Option to include public and/or employers' liability
Address: 9 Albany Park, Cabot Lane, Poole, Dorset BH17 7BX, United Kingdom
The Insurance Octopus
The Insurance Octopus was founded in 2008 as an independent commercial insurance broker in the UK. The Insurance Octopus has a panel of insurance partners in the UK to work with, which allows them to compare insurance costs and present them to the clients.
The Insurance Octopus provides product liability insurance to manufacturers and importers. The company provides tailor packages to businesses of all kinds – including those in the foodstuff and medical device industries. In addition, The Insurance Octopus also provides products liability insurance to manufacturers or sellers who refurbish, repair, repurpose or resell the products.
The Insurance Octopus guarantees that they do not charge any mid-term fees throughout the policy term period so there are no hidden fees for the users.
Product Categories
Food and drink
Toys
Computers and laptops
Mobile phones
Insurance Scope
Legal costs coverage
Defense costs coverage
Additional claims cost coverage
Up to £5 million of cover
Address: No. 1 Dovecote, Old Hall Road, Cheshire, Sale, M33 2GS, United Kingdom
Tradesman Saver
Tradesman Saver was founded in 1984 as an insurance broker in Surrey, England. The company offers insurance services for over 200 different industries and professions, including manufacturers and traders.
The product liability insurance of Tradesman Saver includes four additional covers as part of the standard comprehensive package, including public liability, accidental death compensation, financial losses compensation, and legal expenses coverage. The amount of indemnity is as follow:
a. Financial losses: Tradesman Saver pays £10,000 to £50,000 for financial losses inflicted on a third party
b. Legal expenses: Tradesman Saver's automatic insurance package provides up to £250,000 legal expenses
Insurance Scope
Legal expenses coverage
Accidental death compensation coverage
Up to £5 million public and product liability
£10,000 financial loss cover (with an option to increase to £50,000)
Address: Chancery House, St Nicholas Way, Sutton, Surrey, SM1 1JB, United Kingdom
Get Indemnity
Get Indemnity is a digital insurance broker that provides business insurance to a wide breadth of industries, including manufacturing, commercial and medical segments. Get Indemnity helps users to compare liability insurance packages from different insurers. They also provide no-obligation quotes from a range of competing insurers to meet the clients' needs, starting from £224 per year or £18.66 per month.
The product liability insurance packages of Get Indemnity protect the businesses against a range of claims brought by injuries to the consumers due to design, manufacture, or marketing defects.
Depending on the packages, the product liability insurance of Get Indemnity could safeguard manufacturers, sellers, distributors, or other parties under these circumstances:
a. Materials imported from outside the European Union
b. Anyone who repairs or repurposes a product
c. Materials that were purchased from a supplier which is no longer in business or is unidentifiable
d. The supplier has a hold harmless agreement that indemnifies their liability
Product Categories
Food and drink
Toys
Children's products
Electronics
Insurance Scope
Legal expenses coverage
Accidental death compensation coverage
Up to £5 million public and product liability
Worldwide liability cover for temporary work abroad for up to 14 days (excluding the USA and Canada)
Address: the Dock London, Tobacco Quay, Wapping Lane, London E1W 2SF, United Kingdom
Towergate Insurance
Towergate Insurance was founded in 1997 and has been partnering with some of the leading insurance companies such as Axa, RSA, and Aviva to draw up policies suitable for insuring businesses across the UK. Currently, Towergate Insurance has more than 100 offices and 4,000 staff across the nation, providing consultation and customer services to the clients.
The product liability insurance offered by Towergate Insurance covers a range of different product types, which are suitable for manufacturers and wholesalers. The company provides consultation services and custom-made packages according to each individual client's needs. Below are examples of cases that Towergate Insurance's liability insurance can cover:
a. If the product includes the company's name
b. If the product has been imported from outside the European Union
c. If the true manufacturer of the product is unknown
d. If the business repairs, services, or fixes an existing product
e. If the business involves in any aspect of the production of the goods, such as component supply, manufacture, assembly, printing, painting, or packing
In addition, some packages even cover products sold outside of the UK.
Product Categories
Toys
Children's products
Candles
Household decors
Insurance Scope
Custom insurance packages
Exported goods coverage
Cover limits up to £10 million
Address: the Dock London, Tobacco Quay, Wapping Lane, London E1W 2SF, United Kingdom
Butler Evans
Founded in 2011, Butler Evans is an insurance broker in the product liability insurance market in the UK, specializing in providing businesses engaging in importing and manufacturing products for a wide variety of consumer market sectors.
Butler Evans has various types of product liability insurance for products, including healthcare products, dietary supplements, and sports products. The company also provides cover for resellers, manufacturers selling through fulfillment houses like eBay, Amazon, and other e-commerce platforms.
Product Categories
Toys
Food and drink
Electric Bikes
Electric Scooters
Knives and BB Guns
Fireworks
Construction products
Insurance Scope
Cover limits up to £50m
Legal expenses coverage
Additional claims cost coverage
Address: Edwinstowe House, High Street, Edwinstowe, Nottinghamshire NG21 9PR, United Kingdom