E-Cigarette & E-Liquid imported, manufactured, and sold in the United States must comply with a range of regulations, and standards. In this guide, we cover what you must know about the Food, Drug, and Cosmetic Act (FDCA), UL Standards, labeling requirements, documentation, lab testing, and more.
Mentioned Products
E-cigarette pens
Refillable e-liquid tanks
Reusable e-pipes
Rechargeable e-pipes
Vaporizers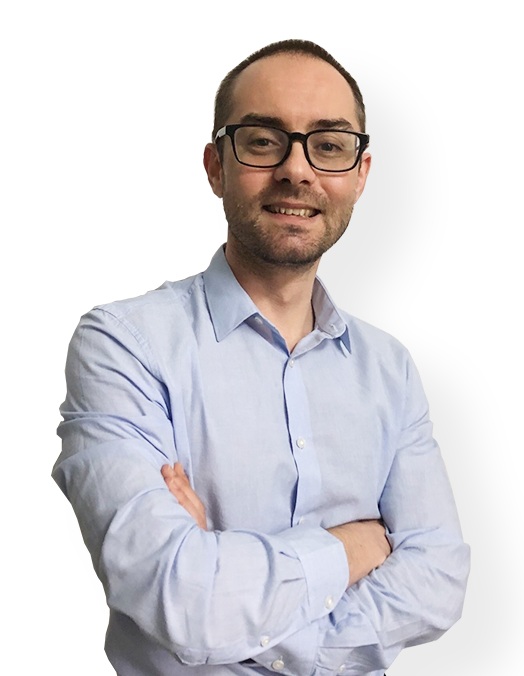 We Help Brands & Importers With Product Compliance (US & EU)
Book a free consultation call today with Ivan Malloci to learn how we can help you with:
Product Requirements Lists
Product Certification
Product & Packaging Labeling
Lab Testing
Food, Drug, and Cosmetic Act (FDCA)
For Electronic Nicotine Delivery System (ENDS) products, including E-cigarette and E-liquid, the FDA enforces the FDCA to ensure that ENDS products are safe in regards to public health.
Registration
Before placing your E-cigarette and E-liquid on the US market, it is important to register your establishment and list your products with the FDA. Importers shall use the FDA's Unified Registration and Listing Systems (FURLS) online, to fill out the form and submit to the FDA for review.
The FDA also accepts mail form if you are unable to submit online. In this case, you can mail the FDA Form 3741 and Form 3741a to CTP's Document Control Center.
Note that you need to re-register annually by December 31, and product listing changes must be reported to the FDA.
Ingredient List Submission
You will also need to submit an ingredient listing to the FDA, providing information such as pipe component types, ingredient listing, and submitter identification.
Failure to submit the ingredient list may result in "misbranded products" and regulatory action such as seizure and injunction.
Premarket Tobacco Product Application (PMTA)
If you are planning to place a new type of E-cigarette products in the market, you will also need to submit the PMTA for review before the importation. You must provide scientific data including relevant test reports to demonstrate the protection of public health.
Here is an overview of the required information for PMTA:
Cover letter and administrative information
Table of contents
Summaries
Product description
Method statement
Environmental Impact
Scientific data and test reports
You can submit a PMTA online using the FDA's eSubmitter software with the CTP transmittal form. You shall first request an Industry Account Manager (IAM) account, then establish a CTP Portal account to initialize the process.
Quantities of Harmful and Potentially Harmful Constituents Submission
Domestic manufacturers, importers, and distributors are required to submit the harmful constituents' information of E-cigarette using the FDA online platform.
The submission shall be done six months – nine months for small manufacturers – prior to the publication date of final guidance deemed.
Warning Statements
During the process of the electronic submission, you shall also submit an FDA-approved warning plan or other warning plans for approval. Here is some example of FDA approved warnings:
WARNING: This product is not a safe alternative to cigarettes
WARNING: This product can cause mouth cancer
WARNING: This product can cause gum disease and tooth loss
The font, text, size, placement, and formatting are also restricted by the FDA.
Child Nicotine Poisoning Prevention Act
Due to the toxicity of nicotine and the harmful effect that it might have on children, the CPSC enforces the Child Nicotine Poisoning Prevention Act, which is intended to prevent accidental poisoning to children by regulating nicotine containers packaging.
The act requires that you must affix a child-resistant packaging label on liquid nicotine containers.
Also, you shall include the nicotine exposure warnings on the packaging.
Notice that the Act regulates only the liquid nicotine containers but not other E-cigarette devices nor other tobacco products.
Underwriter Laboratories (UL)
UL developed a voluntary standard, UL 8139, to address the lithium battery hazards for E-cigarettes. UL 8139 covers the safety of the electrical, heating, battery, and charging systems of the E-cigarette devices.
Manufacturers and importers can treat it as a guideline to ensure product safety during the design stage. Notice that E-liquid is not covered by the UL 8139.
The standard covers the following:
Battery management system evaluation
Mechanical stress testing
Accidental activation
Compatibility with interconnected systems
Environmental resilience
The test can help importers and manufacturers to prevent serious injury from lithium batteries.
E-Cigarettes State Regulations
On top of the FDCA and CPSC regulations, many states have different specific E-cigarette requirements on packaging, sales license, taxes, and underage sales restriction. Here we list some examples for your reference.
California
The sale and distribution of electronic cigarettes to persons under age 21 is prohibited. Also, you will need a retail license or permit to sell e-cigarettes in California. The electronic cigarette cartridges and solutions for filling electronic cigarettes must be sold in child-resistant packaging.
New York
In New York, a tax of 20% of the retail price is imposed on all E-cigarette products. Also, the E-liquid must be sold in child-resistant bottles, and E-cigarette vending machines are allowed in bars, clubs, or other tobacco businesses.
Florida
In Florida, there are no specific regulations about the E-cigarette packaging, and retail license or permit are not required to sell E-cigarettes. However, selling E-cigarette to persons under age 18 is prohibited.
Texas
E-cigarette products must be sold in a child-resistant container. However, if the products are prefilled and sealed by the manufacturer and not intended to be opened by the consumer, then a child-resistant container is not required. Also, you will need a retail license or permit to sell E-cigarette.
You can read this article to learn more about specific E-cigarette states' regulations.
Other Regulations
UN 38.3
Most E-cigarettes contain lithium batteries. Before shipping your lithium batteries product to the US, you must comply with the UN 38.3 standards such as:
UN 3090: Lithium metal batteries
UN 3480: Lithium-ion batteries
UN 3091: Lithium metal batteries contained, or packed with equipment
UN 3481: Lithium-ion batteries contained, or packed with equipment
You shall either request a UN 38.3 test report from your supplier or book a third-party lab testing via reputable testing companies such as SGS, TUV, or Intertek. Otherwise, your freight forwarder might not accept your shipment due to the safety requirements.
CPSC Battery Standards
To avoid potential hazards of lithium battery such as overheating, fire shock, or electrical shock, the CPSC advises that your battery product shall comply with applicable standards, including:
UL 1642 – Standard for Safety for Lithium Batteries
ANSI/NEMA C18 – Safety Standards for Primary, Secondary and Lithium Batteries
FCC Part 15
FCC Part 15 might apply to E-cigarette that emits radio energy or operates at 9 kHz or above frequency, and it regulates the interference on the telecommunication network and frequency spectrum.
To be compliant, either the manufacturer or importer shall self-issued the Supplier Declaration of Conformity (sDoC) containing all relevant information including applicable standards, compliance statements, testing reports, company information, and product information.
In addition, if your supplier cannot provide the product test report, you shall book a third-party lab testing via reputable testing companies such as SGS, Intertek, or TUV.
RoHS
The RoHS regulates heavy metal substances in electronics products, including lead, mercury, nickel, and mercury. You shall not import E-cigarette that contains an excessive amount of restricted substances.
With that said, we suggest that you shall instruct your supplier to only use RoHS compliant component before the mass production.
Learn more
List of RoHS Lab Testing Companies (Link)
Country of Origin
The country of origin label is mandatory when importing E-cigarette to the US. Therefore, you shall affix a permanent and visible county of origin label on the product and the packaging.
Here are some examples:
Made in the United States
Made in China
Made in Vietnam
Label file
Do not expect your supplier will creat the country of origin for your product. Instead, you shall prepare the label file in either ai. Or .eps format then instruct your supplier with location and size.