Introduction to CE Marking For Importers (EU)
CE marking is mandatory when importing and selling a wide range of products in the European Union. This course is created specifically to help importers understand how the CE marking process works, including lab testing, documentation, and labeling.
Product overview
Electronics
Watches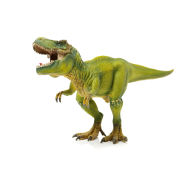 Toys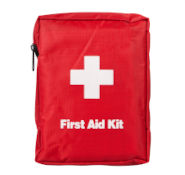 Medical Devices
PPE
Machinery
Tutorials
1.0 Introduction
1.1 Directives
1.2 EN Standards
1.3 CE Markinig
1.4 Declaration of Conformity (DoC)
1.5 User Manual
1.6 Technical File
1.7 Notified Body
1.8 Other
1.9 Product Lab Testing
1.10 Supplier Check
1.11 Task List
Document Samples
Declaration of Conformity (DoC)
Technical File
Product Test Report
What kind of support do you offer?
We can offer support related to using the platform, invoicing, and guiding you to additional resources and companies. However, we never offer legal advice, classifications, assessments or research. Here are a few examples:
Questions related to the platform
Questions related to invoicing
Guide you to official resources (e.g. Government websites)
Recommend service providers and testing companies
Important Information
Disclaimer: This course is provided for general information purposes only. The content includes summaries written by our team members based on publicly available information about product safety standards, labeling, documentation, testing, processes, and other product compliance related topics. However, we don't guarantee that we cover every single relevant regulation/standard/requirement, or that the information is free from errors, or covering every single scenario and exemption. We do make mistakes from time to time. We never provide legal advice of any sort.
Changes/Updates: Product standards and substance restrictions are subject to frequent updates and changes. In addition, new regulations, standards, and/or requirements may also become effective at any time. We don't update this course whenever new standards/regulations/rules are added or changed. We recommend that you consult a lab testing company or other professional to get the latest information about mandatory standards/regulations in your market, country, or state. Lab testing companies generally stay up to date on new and updated standards and regulations. You must also follow the links under Learn more.
National/State-Level Standards/Regulations: This course doesn't cover all European national and US state standards, regulations, and requirements. We recommend that you consult a testing company or other professional to confirm all relevant (and current) national/state-level standards and regulations.
Sources: We link to official website sources in the tutorials under Learn more, where you must go to find additional information about each topic.
FAQ
Does this online course include all relevant product regulations and other requirements?
No, this online course does not include every relevant product regulation, standard or other requirements in the European Union. This online course serves as an educational introduction to certain CE marking related product standards, labeling, documentation/certification, and lab testing when importing products to the European Union.
Further, this course doesn't cover all EU directives which include the CE marking requirement.
Do you guarantee that all the information in this online course is correct and up to date?
This course is updated on a yearly basis. But, we don't guarantee that the content in this course is actively kept up to date or accurate. As mentioned, this course serves as an introduction. We provide checklists and additional resources to help you understand and implement the process in practice.
What is the CE marking?
'CE marking" is not a product standard, but a conformity mark signaling compliance with all applicable EC directives. The specific directives and technical standards, differ depending on the product type. Further, note that more than one directive may apply to a certain product.
Product compliance requires more than a printed CE mark. You must ensure that the items comply with all technical standards and requirements, as outlined in the applicable EN and EC directives.
In addition, you must also create a Declaration of Conformity (DoC), technical file, and user manual.
Which products must be CE marked?
CE marking is mandatory for electronics, toys, machinery, eyewear, medical devices, protective equipment, bicycles and a range of other products. Note that this online course is not covering every single product or category for which CE marking is required.
Payment Methods
Can I pay with Visa or MasterCard?
Yes, we offer credit card payments through PayPal or Stripe. Customers based in certain countries may be required to create a PayPal account in order to make a Credit Card transaction. This is free and only takes a moment. You just need to add your email address and agree with the Paypal Terms of Service. With Stripe, you don't need to create an account.
Can I pay with PayPal?
Yes, you can pay with your balance, bank account or credit card through PayPal.
Do you have a refund policy?
The client has the right to cancel the purchase up to, but no later than, 14 days from the order date. However, this only applies if the client has not yet logged into the platform.
Do you offer a safe payment method?
Yes, all payments are processed by PayPal or Stripe, which uses an SSL certificate to encrypt your data.
Will I receive an invoice for my company?
Yes, it's delivered together with the payment confirmation email.
Terms of Service and Privacy Policy
Where can I find your Terms of Service?
Follow this link to read our Terms of Service.
Where can I find your Privacy Policy?
Follow this link to read our Privacy Policy.