Planning to import or manufacture jewelry in the United States? In this guide, we cover what Amazon sellers, importers, and manufacturers should know about heavy metals and chemicals regulations, labeling requirements, and more.
More specifically, the guide covers relevant ASTM standards, California Proposition 65, CPSIA, Lacey Act, and other jewelry compliance requirements in the US.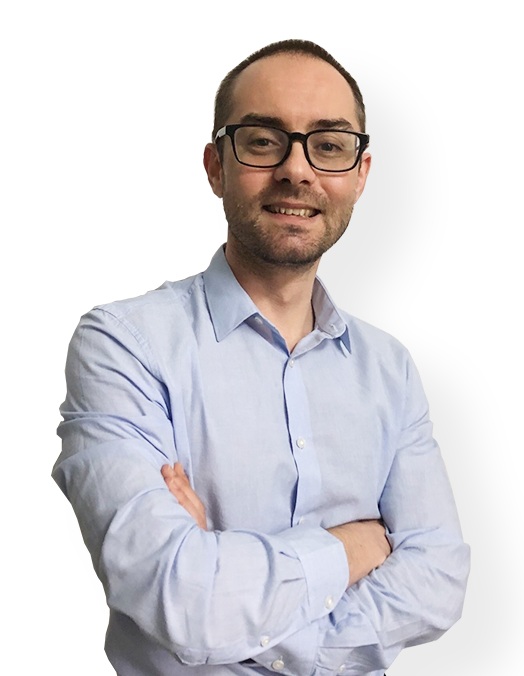 We Help Brands & Importers With Product Compliance (US & EU)
Book a free consultation call today with Ivan Malloci to learn how we can help you with:
Product Requirements Lists
Product Certification
Product & Packaging Labeling
Lab Testing
ASTM Standards
ASTM International is an organization that develops and publishes standards for a wide range of products, materials, and systems. ASTM's standards currently number over 12,000, and cover industries such as toys and cosmetics, and personal care.
In this section, we introduce two ASTM standards for jewelry for adults and children.
ASTM F2999 – Standard Consumer Safety Specification for Adult Jewelry
ASTM F2999 establishes test methods and requirements for specific elements and certain mechanical hazards in adult jewelry.
Product scope
ASTM F2999 applies only to adult jewelry, which is defined as jewelry for consumers older than 12 years. Children's jewelry is addressed in ASTM F2923 (see next section).
This standard does not apply to the following products:
Accessories (eg handbags, belts)
Footwear
Functional products (eg., keys)
Requirements
ASTM F2999 restricts several substances in jewelry, including:
Antimony
Arsenic
Barium
Cadmium
Chromium
Lead
Mercury
Selenium
Phthalates
Nickel
It also covers:
Intended user labeling and warnings
Mechanical requirements for adult jewelry
Liquid-filled jewelry requirements
Specifications for adult body-piercing jewelry
ASTM F2923 – Standard Specification for Consumer Product Safety for Children's Jewelry
ASTM F2923 establishes test methods and requirements for specific elements and certain mechanical hazards in children's jewelry.
Product scope
ASTM F2923 covers only jewelry that is designed and intended primarily for children of 12 years of age or younger. Children's jewelry includes products designed and intended as an ornament (for example, shoe charms that can be placed on a bracelet) to be worn by a child.
This standard does not apply to the following:
Accessories (eg., handbags, belts)
Apparel
Footwear
Functional products (eg., keys)
Toy jewelry or other products intended for child's play (eg., a doll's necklace)
Requirements
ASTM F2923 restricts chemicals and heavy metals such as:
Antimony
Arsenic
Barium
Cadmium
Chromium
Lead
Mercury
Selenium
Phthalates
Nickel
The standard also provides guidelines for the following:
Age labeling
Mechanical requirements for children's jewelry
Specifications for liquid-filled children's jewelry
Specifications for children's body-piercing jewelry
Lacey Act
The Lacey Act and its 2008 amendment protect the following from being illegally trafficked:
Fish
Plant
Plant products
Wildlife
Under the Act, it is unlawful to import the following into the United States:
Illegally harvested plant or plant product
Certain wildlife products, such as the ones listed below
Product scope
The Lacey Act regulates plant products and wildlife products. Examples of such products include:
Mother of pearl
Conch shells
Red coral
Sea turtle
Elephant ivory
To learn more about what you need to consider when commercially importing jewelry that is made from wildlife, you can read this document.
Due care
The USDA APHIS notes that due care should be exercised when importing regulated products, but does not specify what should be done in exercising "due care".
Regardless, due care is defined as how much care a reasonable person takes under the same or similar circumstances.
In this situation, if you are a US importer, you should exercise due care when determining the best way to verify how legitimate your supply chain of jewelry made of regulated products is. You should also take care when determining how legal any subsequent transactions are, as well as obey any laws in the US and abroad about plant protection and other conservation laws.
Lacey Act Declaration
If you wish to import jewelry that contains plant products into the US, you are required to comply with the Lacey Act and submit a declaration for the products you are importing.
You can click here to better understand how to do so.
Children's Jewelry: CPSIA
The Consumer Product Safety Improvement Act (CPSIA) was enacted in 2008 in the US, and implemented by the Consumer Product Safety Commission (CPSC), to impose new testing and documentation requirements. It also sets acceptable levels of some chemical substances on children's products, including children's jewelry.
Children's jewelry is defined as jewelry designed or intended primarily for use by children 12 and under. They include products such as:
Bracelets
Brooches
Chains
Crowns or tiaras
Cufflinks
Hair accessories
ASTM standards
The CPSIA requires that importers and manufacturers of children's jewelry must ensure that their products are compliant with all applicable and substance restrictions and standards. Such standards, for example, include ASTM F2923.
Note that ASTM F2923 on children's jewelry does not include toy jewelry, such as jewelry that is used with a doll or stuffed animal. Instead, such products must comply with ASTM F963 for children's toy products.
You can learn more about ASTM F2923 on this page.
Risks
As mentioned, jewelry parts and materials, such as beads and chains, may contain excessive amounts of heavy metals and chemicals restricted by the CPSIA and its referenced CPSC and ASTM standards. It's therefore important to assess the existing compliance track record when sourcing jewelry suppliers overseas.
This is best done by reviewing their existing test reports, as this indicates that the supplier has experience (and 'compliant subcontractors') in making jewelry that comply with the relevant standards.
CPSIA testing
The CPSC requires that importers or manufacturers hire a CPSC-approved third-party testing company to verify compliance of jewelry products intended for children with all requirements before importing and selling them.
In most cases, when you request a quotation from a CPSC-accepted testing company, the company will also help you to determine which standards are applicable to your product. This can be very helpful when importing a new product and material, as it's not always an easy task to assess applicable standards.
List of CPSC-accepted testing companies
Bureau Veritas
QIMA
SGS
TÜV Rheinland
Intertek
Click here for more CPSC-approved testing companies.
Learn more
You can read more about CPSIA and ASTM lab testing in this guide.
Children's Product Certificate (CPC)
Importers and manufacturers of children's jewelry products must certify, in a written Children's Product Certificate (CPC) based on test results from a CPSC-accepted lab-testing company, that their children's jewelry complies with applicable children's product safety rules. The importers and manufacturers are responsible for drafting and issuing the CPC.
Content Summary
1. Product name and description
2. List of applied and mandatory ASTM and CPSC standards (e.g ASTM F963)
3. Importer's and manufacturer's information (name, address, e-mail, phone)
4. Contact information of the person with access to the test report (name, address, e-mail, phone)
5. Manufacturing location (city, province, country) and date (month, year)
6. Testing date (month, year) and location (city, province, country)
7. CPSC-accepted third-party lab testing company (company, contact person, address, phone, e-mail)
Learn more
This guide can help you to understand how to draft a CPC for children's jewelry.
CPSIA tracking label
CPSIA requires that children's products marketed for use by children ages 12 or younger must a tracking label. The label should be displayed on the products and their packaging and must include the following information:
Importer company name
Production location
Production date
Batch number
Example
Pandora J LLC
Production Location: Hangzhou, China
Production Date: July 2020
Batch Number: ADM01-072020-HZ1-CN
Label file
You must prepare the layout and contents of the tracking labels on your own and send it to the supplier, which will then print the label according to the layout. Here are a few things that are most commonly included in the label file:
Print position
Dimensions
Colors
Print type
Jewelry Labeling
FTC Guidelines Section 23 provides detailed requirements on jewelry labeling and advertising, to avoid the misrepresentation of the materials used or the manufacturing process.
In general, any misrepresentation shall be avoided as FTC claims that a particular claim might be considered deceptive according to the situation and the net impression of the product packaging, advertising, or other promotional items.
Click here to learn more about Section 23.
Gold and silver jewelry
For precious metals such as gold, silver, platinum, palladium, and others, If any fineness is claimed – for instance, 18 karats, which correspond to 75% of gold, – then the company that assumes responsibility for the claim must carve its name or trademark near the karat quality mark.
Pearl Jewelry
FTC Guidelines, Section 23.19 defines the various kind of pearls, such as cultured pearls, imitation pearls, and others. Sections 23.20-23.23 forbids false claims about the nature of the pearls you are importing or selling. For example, you cannot claim that imitation pearls are "real pearls", "genuine pearls", "precious pearls" or use similar terms.
Also, although the United States adhere to the CITES (Convention on International Trade in Endangered Species) treaty, pearls are subjected to exemption unless they come from endangered species, which is a pretty rare case given the fact that most imported pearls are cultured.
Leather parts
The FTC provides clear guidelines for leather products labeling. In short, the importer or manufacturers shall specify whether the product is made with real leather, imitation leather, or others. The guidelines note that it is deceptive and unfair to misrepresent any material aspect, even the composition, of a leather product.
Country of Origin
A Country of Origin (COO) label is required to be permanently displayed in jewelry products in the United States. Therefore, you should ensure that your jewelry product or packaging has a permanently affixed COO label before shipment.
That said, it may not be possible to affix a label on most jewelry products. There is some flexibility when it comes to the placement of the COO label, which can also be placed on the packaging. In other words, you don't need a big 'Made in China' engraving on your gold-plated bracelets.
Label file
Before beginning the mass production process, creating a COO label file and sharing it with your manufacturer is an essential step. Usually, it includes the text that should be printed on the label as a vector graphic. It helps to guarantee the correctness of the label contents. We recommend that you use either the .ai or .eps format for your COO file.
California Proposition 65
California Proposition 65 restricts more than 800 chemicals and heavy metals in consumer products, including jewelry and accessories. Jewelry containing excessive (i.e., above the set limits) amounts of lead or other restricted heavy metals are illegal to sell – unless the product carries a warning label.
Examples of restricted substances
Here are some heavy metals and chemicals that may be found in jewelry parts:
Nickel
Lead
Cadmium
Mercury
Phthalates
Importers should be aware that lead is often found, to a varying extent, in jewelry parts and materials. California Proposition 65 requires that "manufacturers and importers of lead-containing jewelry must warn consumers if they will be exposed to lead in jewelry in an amount that exceeds the safe harbor level of 0.5 micrograms per day."
Lab testing
The safest way to verify if your products contain an amount of restricted substance greater than the one allowed is to submit jewelry samples for third-party lab testing. Lab testing companies offer comprehensive chemicals and heavy metals testing services according to the substance list and limits set by California Proposition 65.
As such, you don't need to keep track of the list of restricted substances and their respective limits yourself. All you need to tell the testing company is that you want to book a California Proposition 65 lab test and they'll take care of the rest for you.
Note that most jewelry manufacturers in China and Southeast Asia are generally not able to provide pre-existing California Proposition 65 Lab test reports. This doesn't necessarily mean that their jewelry parts and other materials are by default non-compliant. But, it makes it harder to assess if they can ensure compliance.
Click here for information about testing companies that offer California Proposition 65 lab testing services.
Warning labeling
You can either attach a warning label to your product or packaging or verify that the jewelry products you import don't contain any restricted substances above the limits set by the proposition, via a lab test.
If you want to know more about the applications of this regulation, this website provides information about California Proposition 65 warnings that you may have seen on consumer products.
Risks
Some jewelry parts and materials contain lead, nickel, cadmium, and other substances above the limits set by CA Prop 65. Keep in mind that far from all jewelry parts and accessories are made specifically for the US market. Importers and Amazon sellers should therefore not take CA Prop 65 compliance for granted when sourcing jewelry products and suppliers overseas.
As mentioned, only a third-party lab test can verify if a jewelry part or material is compliant.
US State Regulations for Children's Jewellery
Several states in the US other than California have issued their regulations concerning the chemicals and heavy contents in jewelry products for children. The following table contains some examples of state regulations that affect such products:
| | |
| --- | --- |
| California | Health and Safety Code § 25214.1-25214.4.2 (Metal-Containing Jewelry Law) |
| Connecticut | General Statutes of Connecticut §21a-12d 'Children's Jewelry Containing Cadmium: Prohibition; Enforcement', (Public Act 10-113) |
| Maryland | Environment, §6-1401 through §6-1404 'Cadmium in Children's Jewelry' |
Jewelry Packaging Regulations
In addition to regulations and standards covering jewelry and accessories, the complementary packaging (e.g., jewelry boxes) is also subject to labeling and substance regulations.
Heavy metals restrictions
Many states in the US have strict standards regarding the number of heavy metal contents used in packaging materials, such as lead, cadmium, or mercury. Therefore, it is necessary to have a government-recognized third-party lab testing company to examine the eligibility and compliance of your product packaging.
Below we list a few product companies that offer packaging materials testing services.
Intertek
SGS
TÜV Rheinland
Labeling requirements
You may also be required to have your packaging prominently display any applicable compliance marks and/or COO labels along with other labels.
Amazon Compliance Requirements
Whether you are planning to become an Amazon premium seller or third-party seller, before listing your jewelry products on the platform, you should ensure that they have undergone all required lab tests and are compliant with all mandatory US product safety standards and regulations. At the same time, you should carefully read the selling rules on Amazon's platform before launching your jewelry products on Amazon.
Further, keep in mind that the requirements can change over time.
How does Amazon check product compliance?
Amazon is strict with the compliance rules for the products sold on its platform. You should be prepared for Amazon's requests for required lab test reports, certificates, product photos, and invoices, which might come at any time.
What can happen if you sell non-compliant jewelry products on Amazon?
Amazon may remove any product listing at its discretion. While they usually only remove individual stock-keeping units, they may opt to remove all your listings or suspend your account.
In addition to removing non-compliant jewelry products from the website, Amazon may also do the following:
Contact you for more information on your product
Put relevant warnings on the detail page for your product
Report any product safety concerns to relevant government agencies