Planning to import and sell wooden or bamboo cutting boards, bowls, cutlery or other kitchen products in the United States? In this guide, you will learn the essentials of pre-import approvals, food contact materials regulations, labeling requirements and much more.
Mentioned Products
Wooden spoons
Wooden spatulas
Wooden cutting boards
Wooden rolling pins
Wooden forks
Bamboo kitchen products
Wooden bowls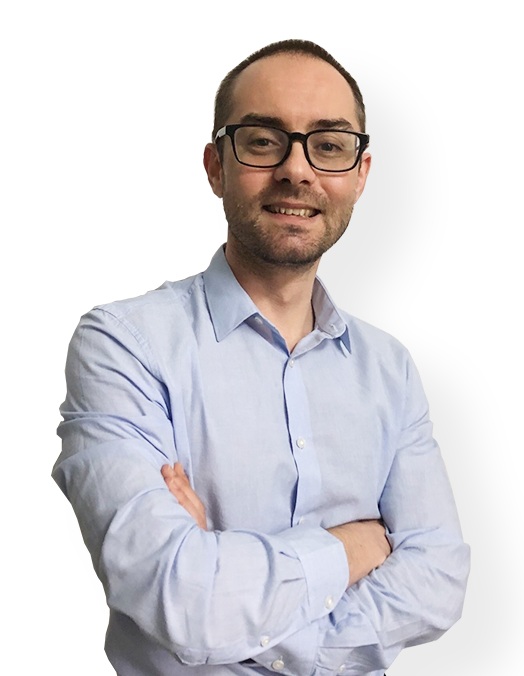 We Help Brands & Importers With Product Compliance (US & EU)
Book a free consultation call today with Ivan Malloci to learn how we can help you with:
Product Requirements Lists
Product Certification
Product & Packaging Labeling
Lab Testing
21 CFR (FDA)
The US Food and Drug Administration (FDA) restricts the amounts of indirect food additives present in food contact materials (FCM), including wooden kitchen utensils. Therefore, FDA promulgated the Code of Federal Regulations Title 21 in order to regulate the amount of hazardous substances contained within FCMs.
The 21 CFR is revised by the FDA once a year to make sure it covers recently found relevant harmful content in consumer products.
Restricted substances
21 CFR requires that kitchen utensils should be designed appropriately so that foodstuff that is stored or in contact with the utensils will not be contaminated easily by the outer environment. Also, kitchen utensils should be made of non-toxic materials.
Under 21 CFR, wooden kitchen utensils are subjected to substance restrictions, such as heavy metals, chemicals like bisphenol A, and others. If your wooden kitchen utensils contain an excessive amount of restricted substances, importing it to the United States is not legal. Note that these rules are not only applicable to the material, but also surface coatings and paints.
FCM lab testing
To determine whether your wooden kitchen utensils adhere to the 21 CFR standards, you must work with a third-party laboratory testing company such as Intertek, SGS, TUV, or QIMA. Lab testing companies can also help you assess which substances to include in the testing checklist.
Testing costs
The lab-testing price for 21 CFR compliance ranges from $200 to $300 per tested product or material. Note that the cost increases if the test involves multiple different products, materials, coatings, and paints.
Risks
Natural materials such as wood or bamboo should not contain excessive amounts of restricted heavy metals or chemicals. However, surface coatings, paints, print inks, and treatment chemicals may do – which is why lab testing is necessary.
Another issue is that some wooden kitchen product manufacturers are unaware of the substance contents of the coatings and paints they use during the manufacturing process.
Wooden Products Regulations
The United States Department of Agriculture Animal and Plant Health Inspection Service (USDA APHIS) sets standards for wooden products, including wooden kitchen utensils, imported to the United States.
During the period of 2002 to 2005, USDA APHIS issued more than 300 emergency action notices and conducted national recalls on pest-infested wooden handicrafts from China.
In the following section, we summarize the key regulations covering this class of wooden products in the US.
Approved Suppliers
The government of the People's Republic of China maintains a list of all Chinese wooden handicraft suppliers that meet qualifications set through an agreement with USDA APHIS. You will need to select your manufacturer from this list.
Click here to access a pdf file that lists APHIS approved Chinese wooden product manufacturers. Note that this list doesn't necessarily include all approved suppliers in China.
Facility Requirements
These mutually accepted conventions cover facility sanitation, pest control, materials quarantine, traceability, fumigation, and heat treatment requirements:
All wood used is heat-treated or fumigated
The workspace meets basic sanitation standards
Wood is quarantined until it has been treated
The company implements pest control strategies throughout the workspace
The company implements an acceptable traceability scheme for all products
The company implements appropriate quality control measures
Pre-Import Approvals
Importers must apply for a pre-import approval on the USDA website, prior to importing certain wooden handicrafts, which may also include wooden kitchen products.
First, you shall register for a USDA eAuthentication account on the USDA's website. Second, you shall upload the information needed for the application, such as:
The categories of products you are importing
The registration number of the manufacturer
Your contact information
Quantity of goods to be imported
After submitting the application, return to the website to check on its status. Barring complications, the importer should receive the permit in about 30 days.
Permit
The permit specifies information about the wood treatment and other requirements. Note that the permit only obtained after submitting a pre-import approval application on the APHIS website.
Learn more
Check the official USDA website to find approved suppliers, review facility and wood treatment requirements, obtain the pre-import approval forms, and learn about the process in more detail.
California Proposition 65
The California Office of Environmental Health Hazard Assessment (OEHHA) updates the list of chemicals that are restricted by California Proposition 65 annually, as those chemicals are proven to cause cancer or other defects of the human body.
At the moment, the proposition lists more than 910 kinds of toxic chemicals and the list keeps expanding. California Prop 65 requires that all the products manufactured or imported to the state of California must be compliant with the limits imposed on restricted substances, and it also covers wooden kitchen utensil products, such as wooden spoons, spatulas, cutting boards, rolling pins, and forks.
Any importer or manufacturer that found to sell non-compliant products will be fined up to $2500 per day for each violation and will have to conduct product recalls.
Examples of restricted substances
Lead
Cadmium
BPA
Phthalates
California Proposition 65 Lab testing
As said, California Proposition 65 covers more than 900 kinds of restricted or prohibited chemical substances used in consumer products, and this list is still updating and expanding each year.
Thus, importers must be sure the wooden kitchen utensil products they plan to import to the US market do not contain any of the prohibited substances by Prop 65 or do not over-contain restricted substances. The best strategy is to conduct a comprehensive Prop 65 compliance test by an accredited third-party lab-testing company.
Finally, importers should not count on the manufacturers from the exporting countries to provide California Proposition 65 Lab test reports.
Testing costs
The cost of California Proposition 65 lab-testing reports is at least $200 but can be much higher depending on the number of materials, surface coatings, paints and other variations that must be subjected to lab testing.
Testing companies
Click here for a list of companies offering California Proposition 65 lab testing services.
Warning Labeling
Testing is not mandatory for complying with California Proposition 65. You can either choose to attach a warning label to your product or packaging or verify that your wooden kitchen utensil products don't contain any restricted substances above the limits set by the proposition, via a lab test.
Risks
As mentioned, some coatings, paints, additives and print inks used when manufacturing wooden kitchen products may contain excessive amounts of restricted chemicals and heavy metals. As such, third-party lab testing is necessary.
Country of Origin
Attaching a Country of Origin label is mandatory in many countries, including the United States. Therefore, always make sure your wooden kitchen utensil products contain a permanently affixed label indicating the country of origin.
Examples
Made in China
Made in Cambodia
Made in Indonesia
Made in Singapore
Label file
The Federal government has special regulations concerning product labeling in the US. Therefore, importers should treat the content on the label with extra care. We suggest importers create a specific folder to keep track of all the relevant and necessary information for the product labels. We recommend that you use .ai or .eps formats for your file.
ASTM Standards
ASTM, the American Society for Testing and Materials, is an international standards organization that seeks to develop voluntary consensus technical standards for a wide range of materials and products, for the purpose of improving the safety and quality of the general products in the US market.
Although ASTM standards are often not compulsory for businesses to observe, they serve as a reference document for product compliance issues.
Importers can find ASTM standards for kitchen utensils on the official website of ASTM.
ASTM testing
Importers can hire a third-party lab-testing company such as SGS, Intertek, QIMA to give their products an assessment report on ASTM compliance.
Kindly note that a lot of Asian manufacturers do not have the proper assessment tools to conduct ASTM compliance tests.
Product Packaging
In addition to the compliance issues of the wooden kitchen utensil products, importers and manufacturers should also have their product packaging lab-tested for safety reasons. Here is an example of the main package regulations:
Heavy Metals Restrictions
Different US states have their own statutory restrictions on the concentrations of heavy metals, notably lead, cadmium, and mercury, in packaging materials, dyes, and printing inks.
You should contact a third-party lab-testing company such as Bureau Veritas, SGS, TUV, or QIMA to determine whether the product packaging materials are compliant with the applicable standards.
Labeling Requirements
In some states, the packaging must clearly show various labels, such as the applicable compliance marks and country of origin.