Third-party testing is almost always necessary when importing or manufacturing food contact materials in the EU, US, and UK. In this guide, Niko Markkinen – FCM expert at Measurlabs in Finland, explains what brands must know about the following:
How to determine applicable FCM regulations and standards
Overall migration testing (OML)
Specific migration testing (SML)
How to determine the right test conditions
FCM testing costs
Number of required samples
Reasons why FCM testing fail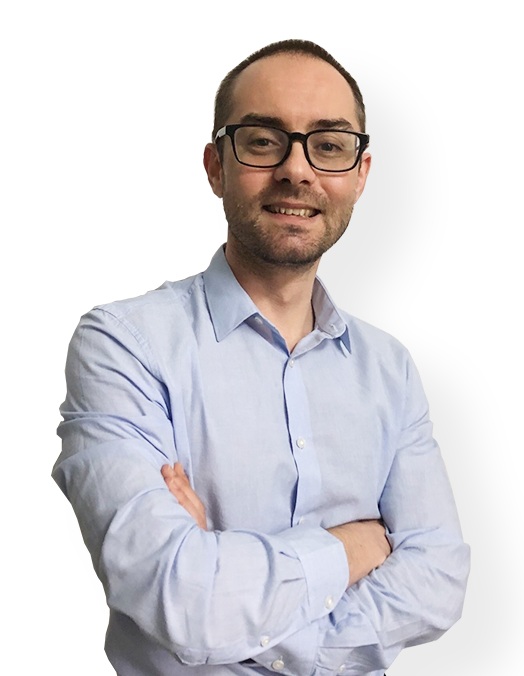 Do you need help with product compliance? (EU & US)
Request a free consultation call today with Ivan Malloci to learn how we can help you with:
Product Requirements Lists
Product Certification
Product & Packaging Labeling
Lab Testing
What is the definition of a Food Contact Material?
A food contact material (FCM) is defined as any material that comes into contact with food. This includes things like packaging, dishes, cutlery, and cooking utensils, as well as materials used in the production and transportation of foodstuffs.
The safety of food contact materials has to be assessed rigorously, as otherwise harmful substances may migrate from the materials to the food. In the EU, all food contact materials need to comply with Regulation (EC) No 1935/2004 and separate, material-specific regulations. In addition, EU regulation No 2035/2006 is applied to the production process of food contact materials.
Which types of tests are used to assess the safety of FCMs?
All food contact materials need to go through testing to ensure that excessive amounts of harmful substances are not transported from the contact material to the food itself. In addition to chemicals that endanger human health, these tests screen for substances that cause the food to deteriorate more quickly or alter its taste, smell, or appearance in an unacceptable way.
The two most common testing methods for food contact materials are;
a. Overall migration testing (OML)
b. Specific migration testing (SML)
The former is used to assess the total amount of components transferring from the material to the food, while the latter measures the migration of specific toxic substances.
In the case of some volatile substances, the maximum permitted quantity (QM) of a substance can be measured instead, as migration tests would have too many uncertainties.
How do I determine which test methods to apply?
The choice of testing method depends on the material under inspection, as different regulations and standards apply to different food contact materials. While the general Regulation (EC) No 1935/2004 applies to all FCMs, materials like plastics and ceramics are also covered by more specific regulations when used in contact with food.
The required tests for each FCM are described in the corresponding regulation and/or standard. In the case of plastics, for example, overall migration tests need to be performed in accordance with Regulation (EU) No 10/2011 and standard EN 1186.
Similarly, the required tests for ceramic FCMs are described in Directive 2005/31/EC and for regenerated cellulose films in Directive 2007/42/EC.
How do I determine the correct test conditions for FCM testing?
Appropriate testing conditions for FCMs are determined based on the material itself, the type of food it's designed to come into contact with, and the duration of contact. In general, tests need to be more rigorous when contact lasts for a long period of time and the food has a high fat or moisture content.
Testing conditions are less stringent for materials that only come into contact with food briefly or are used in contact with dry food items.
The procedure for determining the correct testing conditions for FCMs is described in the corresponding EU regulation and/or standard. The conditions are purposefully designed to be very strict in terms of exposure time and temperature, as this ensures that the material is safe even in unfavorable circumstances.
It can be tricky to determine the appropriate testing conditions for FCMs, as EU documentation can be long-winded and multiple regulations can apply to a single material. In such situations, support from experienced method experts can be invaluable. When you order FCM testing through a testing service provider like Measurlabs, an expert will help you select the correct tests and testing conditions for your material.
Examples of FCM test methods
The most common FCM testing methods are outlined below.
Overall migration testing:
A test method designed for plastics but often applied to other FCMs as well, overall migration testing is used to measure the total amount of components that migrate from the sample material to the food. To comply with Regulation (EU) No 10/2011, the amount of components migrating to the food cannot exceed 60 mg/kg.
Migration testing is performed with a set of simulants that are used to simulate different types of food based on, for example, fat, alcohol or moisture content. Plastic FCMs that are designed to come into contact with all types of foods have to be tested with 10% ethanol, 3% acetic acid, and olive oil as simulants. If the FCM is meant for specific types of foods only, it can be tested with a single simulant or a different combination of stimulants.
The procedure for overall migration testing is as follows:
1. Several samples of the FCM are prepared in accordance with the corresponding EU standard. Your testing service provider will inform you about the amount of sample material needed.
2. The samples are exposed to the required set of food simulants at the specified temperature and for the specified duration.
3. The amount of components that migrated to the simulant during the test is measured and contrasted with the 60 mg/kg limit.
Specific migration testing:
Overall migration testing is the first step in ensuring the safety of FCMs. If the material contains specific substances which can become harmful at elevated exposure, additional specific migration tests may need to be performed. The goal of these tests is to ensure that harmful amounts of such substances do not transfer to the food.
The procedure for specific migration testing is similar to overall migration testing, but the measurements focus on a specific set of substances. Examples of additives that are analyzed in specific migration tests include primary aromatic amines and formaldehyde, as well as over 1,000 monomers described in Regulation (EU) No. 10/2011.
What are some common reasons for FCM testing failure?
An FCM test fails when the amount of harmful substances that migrate to the food simulant is greater than the limit defined in the relevant standard. In the case of more traditional plastic materials, FCM testing failure is uncommon.
New biobased materials can pose a challenge, however, as they have to meet the same rigorous standards that were originally developed for plastics. Often the simulants used in FCM testing react differently to biobased materials, which can result in higher concentrations of detrimental substances ending up in the simulant.
It is important to start testing early on in the development process of such materials to ensure that they eventually will pass the relevant FCM tests.
How do I estimate FCM testing costs?
Estimating the costs of FCM testing is often difficult, as laboratories rarely publish price listings for the testing services they offer. One way to get an estimate of testing costs is to list the required tests and then request quotes from multiple laboratories.
The downside is that this process can be very time-consuming.
There are, however, testing service providers like Measurlabs that publicly list the prices of the most common FCM tests on their websites. If you are not sure of which tests are required for your material, they also offer help in determining the correct simulants and testing conditions.
How long does the testing process usually take?
The typical turnaround time for FCM tests is around 4 weeks from when the samples arrive at the test laboratory. The expected duration might differ slightly depending on the scope of the tests required.
How many samples do you need?
Several pieces of sample material are needed for food contact material testing. In the case of plastic FCMs, for example, the required number of samples is usually 15.
This includes testing with simulants A, B, and D2 for materials intended to come into contact with all types of food.
About Measurlabs
Measurlabs is a leading provider of laboratory testing services for product developers and quality managers. With the help of a network of 700+ partner laboratories around the world, Measurlabs provides more than 2000 different measurements with fast turnaround times and transparent prices.