Formaldehyde is a naturally occurring organic compound that is used to manufacture wooden products, clothing textiles, and more. High levels of formaldehyde can also cause irritation – and more severe deceases.
As such, formaldehyde is strictly regulated in the European Union. Keep reading, and learn what EU importers and manufacturers must know about formaldehyde restrictions, and lab testing requirements.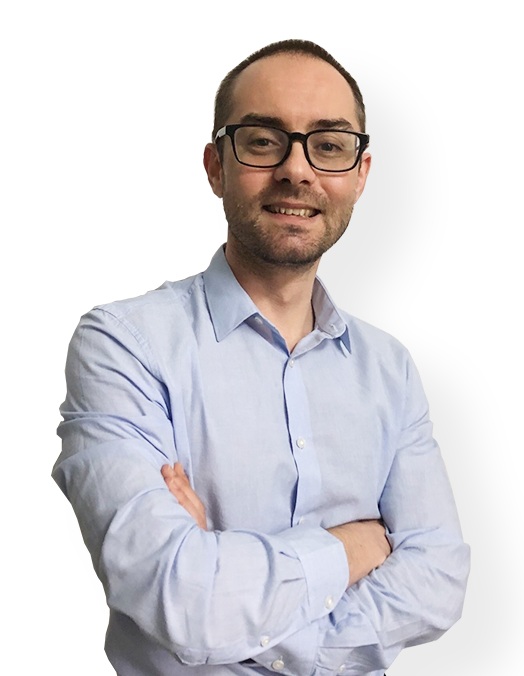 Do you need help with product compliance? (EU & US)
Request a free consultation call today with Ivan Malloci to learn how we can help you with:
Product Requirements Lists
Product Certification
Product & Packaging Labeling
Lab Testing
What is formaldehyde?
Formaldehyde is a naturally occurring organic compound. The pure compound is a colorless gas that has pungent smells. When formaldehyde dissolves in the water, the result is formalin, which is used to preserve some kinds of food, medicines, and cosmetics, or serve as an industrial disinfectant.
Formaldehyde is widely used in construction materials like pressed-wood products, such as particleboards, plywoods, and fiberboards. The use of formaldehyde helps create stronger, more durable finished building materials.
Additionally, formaldehyde-based resins enable the recycling of wood waste resources, which reduces the consumption of woods from the forests.
Other construction materials that contained formaldehyde include:
Insulation materials
Adhesive materials
Glues and adhesives
Permanent-press fabrics
Coatings
Varnishes
Formaldehyde can also be used in the clothing and textile industries. When pure cotton or cotton blended fabrics are treated with formaldehyde, these clothing or textiles are more crease-resistant and dimensional-stable.
Is formaldehyde banned in the European Union?
Formaldehyde is a sensitizing agent that can cause an immune system response. When formaldehyde levels in the air are higher than 0.1 parts per million (ppm), it can cause some respiratory issues to humans like irritating eyes, nose, throat, skin and give rise to coughing and wheezing.
Also, long-term exposure to formaldehyde can cause leukemia, and cancers of the nose, throat, and sinuses.
Hence, the substance is strictly regulated in the EU, both via community regulations and national laws enforced by several member states of the EU. These restrictions generally concern content, migration, or emission limits. In short, products and materials that contain levels above the set limits cannot be sold in the EU.
Which products and materials may contain formaldehyde?
In this section, we list several product types that may contain formaldehyde.
Construction Materials
Pressed-wood products
Particleboards
Plywoods
Fiberboards
Glues
Adhesives
Permanent-press fabrics
Insulation materials
Textiles
Tops
Pants
Undergarments
Pajamas
Carpets
Rugs
Food Contact Materials
Plastic tableware and kitchenware
Reusable coffee cups
Bamboo composite cutting boards
Paper coatings
Cosmetics
Soaps
Shampoos
Lotions
Sunscreens
Cleaning products
Formaldehyde Product Regulations
In this section, we list several EU regulations that include specific limitations for the formaldehyde concentration.
REACH
Formaldehyde is listed in the Annex XVII as one of the restricted substances by REACH. In particular, formaldehyde is classified as a category 1B carcinogen, and its maximum tolerable values in consumer products is generally set to 0.1%. However, there might be exceptions.
Textile products in contact with the human skin
For clothing and textiles that are designed to be in contact with the human skin, REACH set the limit of formaldehyde content to 0.0075% (or 75 mg/kg). Here some example of products:
Underwear
Swimming suits
Watch straps in textile
Plush toys and other textiles toys
Test methods
The suggested test method to detect the formaldehyde content in textiles is included in the standard:
EN ISO 14184 – Textiles. Determination of formaldehyde – Free and hydrolyzed formaldehyde
Toy Safety Directive
The Toy Safety Directive limits the use of formaldehyde in several types of toys. The specific requirements and test methods are detailed in different standards. Further, in 2019, the EU published an amendment to the Toy Safety Directive, which set formaldehyde's specific migration, content, and emission limits for several categories of toys.
Below follows an overview of the restrictions, including relevant standards.
Formaldehyde material content limits
The set limit differs depending on the material. Here are a few examples:
Textile < 30 mg/kg
Leather < 30 mg/kg
Paper < 30 mg/kg
Water-based materials or solutions < 10 mg/kg
Test methods
The test methods for textiles and paper are specific in the standard:
EN 71-9 Safety Requirements for Organic Chemical Compounds
This standard specifies requirements for the migration limit and test standards for certain hazardous organic chemical compounds from children's toys, and it is in line with the standard:
EN ISO 14184 – Textiles. Determination of formaldehyde. Free and hydrolyzed formaldehyde
For leather and water-based materials, EN ISO 17226-1 and EDQM methods are used, respectively.
Formaldehyde migration limits
The migration limit for polymeric material contained in toys was set to 1.5 mg/l, according to the test methods described in the standard:
EN 71-11 Methods of Organic Chemical Compounds Analysis in Toys
This standard provides analysis methods to determine the organic chemical compound content of materials, including formaldehyde that is used to make toys, such as plastics, leathers, and woods.
Also, the paraformaldehyde migration for finger paint products should be less than 1g/kg, according to the standard:
EN 71-7 Safety Requirements and Test Methods for Finger Paints
This standard covers substances and materials used during the production process of finger paints intended to be played by children under the age of 14 years old, including colorants, additives, and the glitterings.
Formaldehyde emission limits
The emission limit for resin-bonded wood material contained in toys was set to 0.1 ml/m3. In this case, the requirements must comply with the standard:
EN 717-1 – Wood-based panels. Determination of formaldehyde release. Formaldehyde emission by the chamber method
Cosmetics Products: Regulation (EC) 1223/2009
The EU Cosmetic Regulation sets up the maximum allowable formaldehyde content in cosmetics and personal care products. It also set exceptions for oral products and nail hardening products, as it follows:
Nail hardening products < 5%
Oral products < 0.1% (Free formaldehyde)
Other products < 0.2% (Free formaldehyde)
Note that nail hardening products that are designed to inhibit the growth of microorganisms are exempted. However, in this case, the specific functionality of the product shall be clearly explained in the labels and presentation of the product.
Warning Labels
The regulation also requires that all finished cosmetic products containing more than 0.05% of formaldehyde or formaldehyde compounds must be labeled with the warning text:
'Contains formaldehyde'
The following warning shall also be used:
'Protect cuticles with grease or oil'
EU FCM Framework: Regulation (EC) 1935/2004
Plastic Food Contact Materials: Regulation 10/2011
The EU Regulation on plastic food contact materials sets a specific migration limit of 15 mg/kg (expressed as total formaldehyde and hexamethylenetetramine).
Products that are under the scope of this regulation include tableware and kitchenware that are made of melamine plastic (e.g. bamboo composites), such as:
Spatulas
Spoons
Reusable coffee cups
Bowls
Jars
Kitchenware from China or Hong Kong: Regulation 284/2011
When importing melamine plastic kitchenware originating in or consigned from China and Hong Kong, importers shall include a specific declaration that states the conformity with the requirements concerning the release of formaldehyde.
Importers shall also attach a test report confirming that the amount of formaldehyde in melamine kitchenware is lower than the above-mentioned limit (15 mg/kg).
Regenerated Cellulose Film: Directive 2007/42/EC
This directive sets the following restriction for the use of formaldehyde in uncoated regenerated cellulose film:
Free formaldehyde < 0,5 mg/dm2 of the uncoated film
Construction Products Regulation
The Construction Products Regulation lays down conditions for the manufacturing, import, and distribution of construction products, including safety requirements.
However, the Regulation does not specify rules or standards for chemicals restriction in construction products. Instead, manufacturers or importers have to refer to the REACH Regulation in terms of restriction of substances in construction materials.
EN Standards
EN 717-1- Wood-based panels. Determination of formaldehyde release
The standard EN 717-1 concerns the emission of formaldehyde from plywoods, particleboards, medium density fiberboards, and oriented strand boards. This standard explains the technical requirements such as the test equipment, chemical analysis, quantitative analysis, mathematical calculations methods, and other requirements for testing materials.
EN ISO 14184 – Textiles. Determination of formaldehyde. Free and hydrolyzed formaldehyde
This standard specifies the test methods to determine the amount of free formaldehyde and formaldehyde content in textile and fabric products.
Using the water extraction method, the standard tests the free formaldehyde and formaldehyde on textile products ranging between 16 mg/kg and 3,500 mg/kg. By the definition of this standard, free formaldehyde or formaldehyde content lower than 16 mg/kg in the tested sample is considered as "non-detectable".
National Formaldehyde Regulations
Some countries in the EU also have their own national regulations to restrict formaldehyde content in consumer products. Below, we briefly introduce some of these regulations in the following section.
Finland
The Finnish Decree on the Maximum Level of Formaldehyde in Certain Textile Products (233/2012) establishes maximum allowable free formaldehyde and hydrolyzable formaldehyde limit as displayed in the following table:
Category
Age Group
Product Examples
Maximum allowable Formaldehyde
Apparels, beddings, and toys made of fabrics that come in direct contact with the skin
Under the age of 2 years old

Bibs
Nappies
Underwear
Textile toys
Bedding

30 mg/kg
Apparels, beddings, and toys made of fabrics that come in direct contact with the skin
Above the age of 2 years old

Trousers
Vests
Nightdresses
Socks
Tights
Scarves
Gloves
Bed linen
Pillows
Mattress covers

100 mg/kg
Intermediate and outer garments that in most cases do not come into direct contact with the skin
Not specified

Apparels
Curtains
Upholstery fabrics
Carpets
Rugs
Textile wallpaper
Household linen

300 mg/kg
The recommended testing standard under this decree is the:
SFS-EN ISO 14184 -Textiles. Determination of formaldehyde. Free and hydrolyzed formaldehyde.
Manufacturers or importers may also choose other recognized testing methods.
Germany
The BfR, which is the German Federal Institute for Risk Assessment, sets up formaldehyde content limit recommendations for polymer dispersions for coating commodities intended to come into contact with foodstuffs, such as adhesives and paper coatings.
The BfR provides instructions involving different formaldehyde migration limits recommendations in different food contact materials, including:
Natural and synthetic rubber
Paper and boards
Cooking papers
Hot filter papers
Paper and paperboard for baking purposes
Different types of food packaging
For example, the limit of the four substance below combined is set to 5%:
Xylene-formaldehyde resin
Liquid paraffin
Palm kernel oil
Lecithins
You can visit the database of BfR to learn more.
Czech Republic
Decree No. 6/2003 Coll of Czech Republic lays down hygienic limits of chemical, physical and biological indicators for the indoor environment of living rooms in certain buildings.
The maximum permissible limit for formaldehyde gives off from construction materials to indoor venues like apartments, classrooms, meeting rooms, stadiums, and exhibition venues is 60 μg/m3.
Ecolabel
The EU Ecolabel is a voluntary ecolabel scheme implemented among the member states of the European Union. The intention of promoting the Ecolabel scheme to manufacturers or importers is to encourage the production of green, environmental-friendly, or energy-saving products.
The EU Ecolabel covers a wide range of product groups, including:
Personal care products
Cleaning products
Clothing and textiles
Furniture and beddings
Gardening products
The criteria for products to obtain ecolabels are different from industries to industries, products to products, depending on the unique characteristics of each product type.
The EU Ecolabel limitations for clothing and textiles products related to formaldehyde content are set as follows:
Formaldehyde < 20ppm for infant and children's products
Formaldehyde < 30ppm for products in direct contact with the skin
Formaldehyde < 75ppm for other clothing and textile products
If you comply with the requirements, you can then apply the Ecolabel logo to your products. Requirements usually include the following steps:
Application and Registration
Testing and Submission
Application Approval
License Award
Logo Application
Lab Testing
To determine whether the imported products contain excessive amounts of formaldehyde, as set by the different regulations that restrict the substance, importers can consult a lab testing company such as:
TÜV SÜD
Intertek
SGS
Eurofins
ATS
Lab testing costs for formaldehyde levels for general consumer products usually start from US$80-90. The price is subject to fluctuation depending on the difference in tested materials, colors, and quantities.
Testing companies can also help you assess which specific formaldehyde regulations, limits, and testing methods apply to your product.
Compliance Risks
The EU has among the strictest formaldehyde regulations in the world. Keep in mind that many products manufactured for other markets without strict formaldehyde regulations may contain amounts above the set limits. As such, both businesses and consumers importing products from overseas manufacturers and online sellers cannot assume that all products are compliant with EU formaldehyde limits. In fact, there are plenty of manufacturers outside the EU that are not even aware of the formaldehyde concentration in their materials.
It's therefore essential to arrange third-party formaldehyde lab testing before importing any consumer product to the European Union.