Product liability insurance can help you cover losses caused by consumer injury or property damage, caused by products you've sold. Obtaining product liability insurance is not only a wise decision for the sake of protecting your own business – but also mandatory for many Amazon sellers.
In this guide, we list product liability insurance providers specifically offering solutions for Amazon sellers.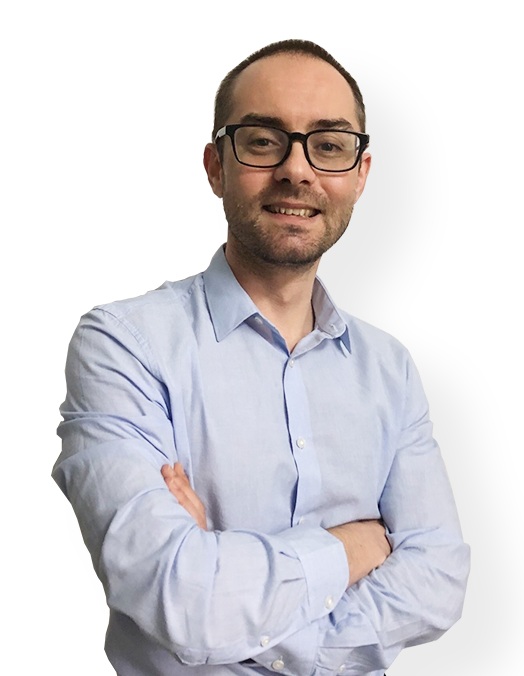 We Help Brands & Importers With Product Compliance (US & EU)
Book a free consultation call today with Ivan Malloci to learn how we can help you with:
Product Requirements Lists
Product Certification
Product & Packaging Labeling
Lab Testing
Selection Criteria
This article only includes insurance providers offering product liability insurance for Amazon sellers. Some of these companies are actual insurance companies, while others are brokers or online platforms.
Further, not all of these companies are exclusively providing insurance solutions for Amazon sellers.
Well Insurance
Well Insurance was created in order to provide small businesses with the chance to flourish without worrying about losing precious financial assets. Well Insurance works with top-rated insurance carriers, including Lloyd's, Liberty Mutual, and Markel, to provide e-commerce and Amazon sellers with custom insurance plans fit to help their business grow.
The company makes sure to inform Amazon sellers that the name of their business matches their legal name on Amazon because this is the only way Amazon will accept a Certificate of Insurance.
It offers quotes and several coverage options, listed below. You can get a quote online, via phone, or by email.
Insurance scope
Product liability insurance
General liability insurance
Longstanding Amazon insurance
Type: Agency
Address: 218 N Morgan St, Morganfield, KY 42437, United States
Bunker
Bunker provides an easy-to-use platform for Amazon sellers to obtain the insurance that they need. According to its website, a majority of the Amazon sellers obtain their required insurance coverage within 48 hours of requesting a quote from Bunker.
All Amazon sellers have to do is to answer a few questions, which include providing their website's name, whether or not they import the products they sell, and whether or not they sell products under their own brand name.
Bunker offers a "pre-built" Amazon sellers policy for those who may not know what is required of them in full. This "pre-built" policy ensures that Bunker's customers can easily acquire the right policies in short order.
Bunker works with carriers such as A.M. Best Property and Casualty Guide and provides a 30 days cancellation policy to its clients.
Insurance scope
Product liability insurance
General liability insurance
Professional liability insurance
Riders (add on protection)
Type: Agency
Address: 201 Mission St. FL 12, San Francisco, CA 94105, United States
Insurance Canopy
Insurance Canopy protects e-commerce and Amazon sellers by providing them with product liability insurance coverage. According to Insurance Canopy, the insurance covers claims that include, but are not limited to allergies, medical expenses, and injuries from defective products.
The company points out that it is important for Amazon sellers to select the appropriate insurance policy because any voids found in their coverage could possibly nullify the seller's business coverage.
Insurance Canopy also offers general liability insurance and notes that the coverage limit depends on the type of liability presented.
Insurance scope
General liability insurance (US$2,000,000 limit)
Products and completed operations liability insurance (US$2,000,000 limit)
Each occurrence coverage: Up to US$1,000,000
Type: Broker
Address: P.O. Box 34833, North Chesterfield, VA 23234, United States
Insureon
Insureon addresses the need for Amazon sellers to have insurance policies that can protect them in case of an incident serious enough to bankrupt a seller. Its insurance agents can guide Amazon sellers in their decision-making process in choosing which insurance company is the best one for them.
Insureon also ensures that Amazon sellers choose the right policy for their individual needs. They can do that by filling out an online application form at no cost, before comparing different insurance quotes. Amazon sellers can then choose the insurance policies that suit them best, pay for them, and download a Certificate of Insurance.
Insureon partners with several insurance carriers, including Liberty Mutual, Chubb, and Acuity Insurance.
Insurance scope
Product liability insurance
Business owner's policy
General liability insurance
Workers' compensation insurance
Cyber liability insurance
Commercial umbrella insurance
Type: Agency
Address: 30 N. LaSalle, Ste. 2500, Chicago, IL 60602, United States
Thimble
Thimble states that it can help Amazon sellers acquire a custom insurance policy in as little as a few minutes. The company claims that it lists "Amazon.com, Inc., and its affiliates and assignees" as additional insureds in the policy, as requested by Amazon.
The scenarios that Thimble's Amazon Seller Insurance policy cover include:
Non-employee, 3rd party bodily injury
3rd Party property damage
Personal and advertising injury
They also cover professionals such as apparel makers, soapmakers, and candlemakers.
Insurance scope
Product liability insurance
Commercial general liability insurance
Cover up to US$1,000,000
Type: Agency
Address: 174 West 4th Street Suite 204, New York, NY 10014, United States
Chubb
Chubb is one of the largest insurance companies in the world, and it operates in over 50 countries worldwide. Chubb is an underwriting company or insurance carrier, and as such, it helps provide risk management services, including product liability insurance.
Chubb serves businesses of all kinds and sizes, including Amazon sellers. It participates in the Amazon Insurance Accelerator, an insurance network designed to help Amazon sellers to find and vet insurance providers.
It also offers seminars to clients and brokers on topics such as:
Products liability laws
Products liability risk assessment
Product design
Product warnings and labels
Insurance scope
Product liability insurance
Commercial insurance
Casualty insurance
Type: Carrier
Address: 202 Halls Mill Road, Whitehouse Station, NJ 08889, United States
Travelers
Travelers is an insurance carrier that offers commercial general liability, product liability, and other services to clients so that they have a way to protect their businesses in case of any legal lawsuits, claims, and more.
The company works with clients of different types, such as:
Manufacturers
Retailers
Wholesalers
Distributors
Travelers, along with several other insurance providers, participate in the Amazon Insurance Accelerator program and offers insurance products that are specifically designed for small businesses, including Amazon sellers.
Insurance scope
Product liability insurance
General liability insurance
Type: Carrier
Address: One Tower Square, Hartford, CT 06183, United States
Simply Business
Simply Business was founded to help entrepreneurs protect their growing businesses. Their clients might have different business needs, and look for different ways to protect their business and build it at the same time. As such, Simply Business can help them to compare services and rates from high-ranking insurance carriers.
The only thing that clients, such as Amazon e-sellers, need to do is to pick out which insurance provider they wish to get coverage from, and Simply Business will do the rest.
The company understands that Amazon requires its sellers to possess product liability insurance with specific coverage limits. As such, it fully informs the aforementioned sellers about the requirements.
Though Simply Business doesn't directly sell insurance, it offers quotes and coverage options.
Insurance scope
Product liability insurance
General liability insurance
Longstanding Amazon insurance
Type: Broker
Address: 1 Beacon Street, 15th Floor, Boston, MA 02108, United States
Marsh
In August 2021, Marsh announced its collaboration with Amazon to provide affordable coverage for product liability via the Amazon Insurance Accelerator. Sellers who are based in the US can now compare insurance policies on Marsh that line up with Amazon's requirements before purchase.
Marsh's partnership with Amazon Insurance Accelerator ensures that Amazon sellers are able to compare quotes from top insurers and choose the right policy for themselves. The company collaborates with insurance carriers such as Hiscox, Liberty Mutual Insurance, and Travelers.
Insurance scope
Product liability insurance
Recall insurance
General liability insurance
Type: Broker
Address: 3560 Lenox Road, Suite 2400, Atlanta, GA, 30326, United States
Insuranks
Insuranks is a marketplace where customers can compare prices for different insurance plans. It also offers educational information and reviews written by experts ranking various insurance companies, services, and agents.
Amazon sellers looking to purchase insurance are able to make better decisions because of Insuranks' transparency regarding the pricing, reviews, and ranking of different insurance companies and their services. On Insuranks, customers are able to find the cheapest quotes from top insurance providers.
On its website, Insuranks outlines the details regarding several Amazon-related insurance policies, including FBA insurance, product liability insurance, and seller suspension insurance.
Insurance scope
Product liability insurance
Seller suspension insurance
FBA insurance
Business insurance
Type: Broker
Address: 19th Yehuda Halevi Street Rehovot, 76534, Israel
Spott
Spott is a unique company in that it tailors its services specifically to Amazon sellers. According to its website, Spott offers liability insurance at very competitive rates and gives customers peace of mind by aiding them every step of the way.
Spott employees go through various policies to find the best fit for customers looking for affordable yet quality insurance. It also provides financial aid to Amazon sellers so that said sellers can concentrate on growing their business.
Here is how it works:
a. Seller must provide access to its Amazon account so that Spoot can gather the necessary details
b. Spott selects the insurance policy that complies with Amazon terms and best fit your business
c. Spott gathers quotations from several insurance carriers
d. Seller selects and purchases the policy
Insurance scope
Liability insurance for Amazon sellers
Seller suspension insurance
Type: Broker
Address: 7 Totzeret Haaretz St. Tel Aviv, Israel
Aligned Insurance
Aligned Insurance provides Amazon product liability insurance to e-commerce sellers in Canada. This helps Amazon sellers to not worry about paying incurred fees because they either lack a necessary document or provide incorrect details by accident.
Like other insurance companies that offer Amazon seller product insurance policies, Aligned Insurance works with other top Canadian insurance companies to offer Amazon sellers, retailers, and growing businesses peace of mind.
Insurance scope
Amazon retailer liability insurance
Beauty products manufacturing, sales, and wholesale liability insurance
Pet services Insurance
Type: Broker
Address: 100 King Street West Suite 5600, Toronto, Ontario M5X 1C9, Canada