Baby pacifiers are for obvious reasons subject to strict safety standards and substance rest restrictions. In this guide, we explain what importers and manufacturers must know about general safety requirements, EN standards, REACH, lab testing, and much more.
We also explain why you should not assume that pacifiers manufactured outside the EU are designed to comply with European Union safety requirements in mind.
General Product Safety Directive (GPSD)
The General Product Safety Directive (or GPSD) aims at ensuring the safety of consumer products placed in the EU market – including, but not limited to, baby pacifiers.
The GPSD sets out the general principles and regulatory framework that importers and manufacturers must comply with, while EN standards set technical requirements, testing methods, warning labels, and other product-specific requirements.
In short, GPSD states that all products must be safe – regardless of whether or not product-specific safety standards exist. However, there are standards in place for this specific product category.
GPSD Requirements Overview
EN 1400 – Child use and care articles. Soothers for babies and young children
EN 12586 – Child use and care articles. Soother holder
Risk Assessment Report
User Manual
Technical File
Test Report
Traceability information
EN 1400 – Child use and care articles. Soothers for babies and young children
EN 1400 provides requirements for babies and young children's soothers. The standard is divided into three parts:
General safety requirements
Mechanical requirements
Chemical requirements
Scope
Specifically, EN 1400 covers the following requirements:
Safety measures
Dangerous materials
Chemical hazards
Mechanical hazards
Performance testing
Instruction for use
Marking
Packaging
The standard also applies to products that resemble or function as a pacifier, or soother, even if the product is marketed with different functions. However, this standard is not applicable to feeding teats, for which importers and manufacturers should refer to EN 14350 standard instead.
EN 12586 – Child use and care article – Soother holder
EN 12586 mainly focuses on potential chemical hazards and strangulation hazards caused by pacifier holders that are too long.
Scope
The standard covers the following aspects:
Material restrictions
Safety measures
Mechanical testing
Chemical testing
Instruction for use
Packaging
Dimensional measurement
Design or Compliance
EN 1400 and EN 12586 cover mechanical properties that directly affect both external and internal product design elements. It's therefore essential that your product designer has a throughuíut understanding of the practical aspects of all applicable pacifier standards.
Otherwise, you run the risk of producing a pacifier design that is inherently non-compliant by design. As is often the case, ensuring product compliance starts at the drawing board.
Risk Assessment Report
A risk assessment report aims at describing the type of hazards that might be caused by the product – and the course of action taken by the seller in case something goes wrong. In the case of a pacifier, it might include the following:
a. Chemical hazards, due to excessive migration of dangerous chemicals
b. Strangulation hazards, due to a pacifier's holder that is too long
Importers and manufacturers should provide this document to the authorities in the case of safety issues, or recalls.
User Instructions
User instructions provide information such as the following:
Company information
Intended use
Cleaning instructions
Disposal instructions
List of components
Warning labels
Technical File
Even though the GPSD doesn't explicitly require a technical file, you can still create one to prove the product's compliance, especially if such proof is requested by the relevant authorities.
A technical file often includes information such as:
Bill of Materials
Product design drawing
List of components and materials
Risk assessment
Test reports
You may already have most of these documents as part of your product specification.
Test Report
Importers and manufacturers can contact a reputable lab testing to test their products against relevant standards, such as EN 1400 or EN 12586. If the product passes the test, they can then use the test report provided by the lab testing to prove compliance against one or more standards.
Toy Soother Holder: Toy Safety Directive
The Toy Safety Directive regulates toys and products with "play value" placed in the EU market. Thus, pacifier holders that have a "play value" fall under the scope of the directive.
Given the fact that a pacifier is not a toy, it might sometimes be might be difficult for importers or manufacturers to determine whether their pacifier holders have "play value". For this reason, the European Commission provides a Guidance Document that explains how to classify pacifier (or soother) holders.
Here are some examples that are taken from the above-mentioned guidance document:
a. Functional soother holders with no additional parts are deemed to do not have any play value
b. Basic soother holders made of silicone beads are deemed to do not have any play value
c. Soother holders with a clip designed with fabric owl (similar to a plush toy) are deemed to have play value
d. Soother holders with wooden beads in different colors and shapes (cars, flowers) are deemed to have play value
You can refer to the sample pictures and description provided in the document to evaluate whether your products have play value, in which case they must comply with the requirements of the Toy Safety Directive:
Toy Safety Directive Requirements Summary
EN 71-1: Mechanical and physical properties
EN 71-3: Specification for migration of certain elements
Declaration of Conformity (DoC)
Technical File
User Instructions
Test Report
CE Mark
Traceability information
EN 71-1: Mechanical and physical properties
EN71-1 specifies requirements and methods of tests for mechanical and physical properties of toys, including pacifier holders with play value. As pacifier holders might be attached with cords or drawstrings, safety requirements for avoiding strangulation hazards associated with the product are highly relevant.
In addition, this standard provides guidelines on warning labels depending on different physical and mechanical properties. Here are some warning examples:
a. "Warning. Strangulation hazard. Long cord. Adult supervision required."
b. "Warning. Long cable. Strangulation hazard."
EN 71-3: Specification for migration of certain elements
EN 71-3 specifies the chemical testing requirement for toys, including pacifier holders with play value. The standard sets out the migration limits of certain harmful substances such as heavy metals and other pollutants. Here are some examples of restricted substances:
Cadmium
Mercury
Nickel
Lead
The limitation applies to all accessible parts of the pacifier holder such as coating or surface paint.
Declaration of Conformity (DoC)
The Declaration of Conformity (DoC) is a self-issued document that demonstrates product compliance of a given product with one or more CE directives. A DoC should include information such as:
Manufacturer/importer's information
Product SKU or batch number
Product description
List of applicable directives (ie. Toy Safety Directive)
List of applicable safety standards (ie. EN 71-1, EN 71-3)
Supporting test reports
Technical File
A technical file is a set of product documents that provide in-depth details such as design drawings and bills of materials, including the following information:
Manufacturer's identification
Product design drawing
List of components and materials
Safety assessment
Declaration of Conformity
Test reports
User Instructions
User instructions are intended to provide assistance and guidance to the end-user. In this case, for obvious reasons, the instructions should be written for parents or other caregivers. In general, they cover the following information such as:
Product description
Technical data
Safety instruction
Warnings and precautions
Compliance statements
Compliance marks (e.g. CE mark)
Test Report
It is the importer's responsibility to ensure that their test reports are sufficient to demonstrate compliance with all applicable requirements. Third-party lab testing is often the only way to ensure your product compliance with technical requirements such as substance restrictions or physical properties requirements.
CE Mark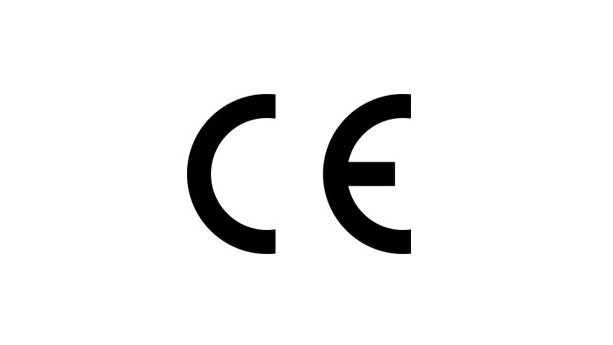 The Toy Safety Directive is a 'CE directive', and as such importers and manufacturers must attach the CE marking to the product or, when not possible, to the packaging. You can download the standard CE marking in different formats (e.g png, jpg, ai) on the EU official website.
REACH
REACH restricts chemicals, heavy metals, and pollutants in consumer products, including baby pacifiers. Therefore importers and manufacturers should ensure that their products do not contain excessive amounts of restricted substances such as the following:
Phthalates
Cadmium
Lead
Mercury
REACH provides a list of restricted substances under Annex XVII. However, most importers or manufacturers don't have the technical ability to assess REACH's compliance, as it requires a high level of expertise and laboratory equipment. Instead, they can contact a testing company to verify if their product complies with the regulation's requirements.
Traceability
Both the GPSD and the Toy Safety Directive requires that the product or its packaging includes a traceability label containing information such as:
Company name
Company address
Company contact information
Product SKU or batch ID
Amazon Requirements
Before selling products on Amazon, you should always evaluate confirm if the platform has stricter requirements than the EU, which might be the case for some products.
Even in the case where Amazon doesn't have any additional constraints, it still requires that you ensure that the pacifiers comply with all applicable regulations in the EU, and submit the relevant information for each product SKU, such as:
Importers and manufacturers information
Product description
Declaration of Conformity
Test reports
Warning label files
Other labeling files
Note that Amazon might require compliance documents at any moment, not just when you are listing your product. If your product is already listed and you don't have all the required documents, they might give you a deadline to comply, or just delist your products.
Lab Testing
Lab testing is necessary to verify that your pacifier is compliant with all applicable standards and substance restrictions. When it comes to pacifiers, it's necessary to test both the general safety of the pacifier construction – and the substances in the silicone nipple and the shield.
Mechanical/Physical Properties Testing
1. Is the internal and external design compliant with applicable safety standards?
2. Is the material durable?
3. Is there any risk of small parts falling off?
Substance Testing
1. Heavy metals testing
2. Phthalates testing
3. Other substance tests
Compliance Risks
Baby pacifiers manufactured outside the European Union are not by default designed to comply with EU safety standards. Hence, some products don't reach the mechanical design requirements – and are therefore inherently non-compliant by design.
Further,  the silicone nipple and shield material may also contain excessive amounts of heavy metals, phthalates, and other restricted substances.