If you are planning to import to the EU plastic food contact materials, toys, or other products that might contain Bisphenol A, then you might benefit by reading this article.
The use of Bisphenol A has been restricted or banned in certain kinds of products due to its toxicity to the human body.
In this article, we briefly introduce several regulations enforced in the EU, as well as national legislation, concerning the use of Bisphenol-A.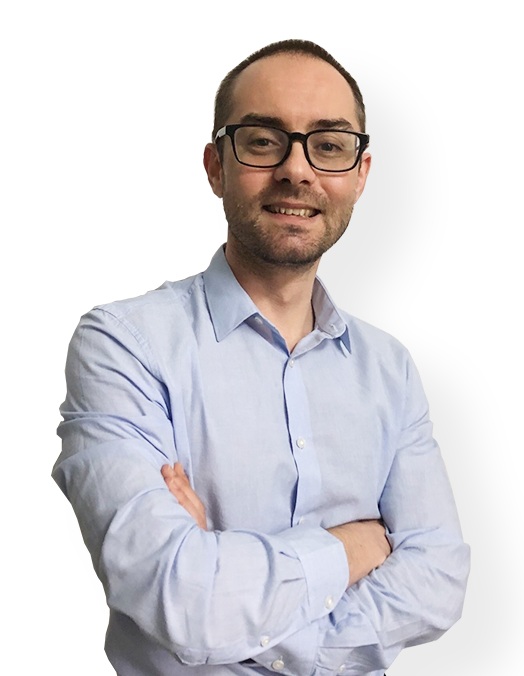 We Help Brands & Importers With Product Compliance (US & EU)
Book a free consultation call today with Ivan Malloci to learn how we can help you with:
Product Requirements Lists
Product Certification
Product & Packaging Labeling
Lab Testing
What is Bisphenol A?
Bisphenol A, also known as BPA, is an organic chemical that is mainly used for the production of plastics such as polycarbonates and epoxy resins. Bisphenol A has been seen increasingly common in the production of a wide range of industrial products since the 1950s.
The main reason for using BPA is that it enhances durability, heat resistance, and other performances of plastic products. These properties are crucial for a wide range of plastic products.
BPA-based plastics and coatings are common materials used for the manufacturing of products such as:
Food contact materials (FCM)
Toys
Optical lenses
Medical equipment
Plug connections
Starting from the late 1990s, some scientific research points towards various side effects of BPA  – mainly for its disruption in the human hormone system.
These side effects, for instance, could lead to slow development and functionality damage of the brain and reproductive organs of infants and impact human fertility.
Is Bisphenol A banned in the European Union?
Bisphenol A is restricted by several EU regulations and directives such as:
The specific limit by weight or migration limits on the concentration of BPA varies based on the products and its intended use.
More specifically, BPA faces stricter restrictions in food contact materials, especially when specifically designed for children younger than three years. Additionally, some EU countries have developed their own national regulations related to the restrictions of BPA.
For example, France bans the use of BPA in food packaging intended to be used by consumers of all ages. Othe member states of the EU, such as Sweden, Denmark, or Belgium, only ban BPA in certain food contact materials intended for young children.
Which products and materials may contain Bisphenol A?
As already mentioned, BPA-based plastics are widely used food contact products, toys, medical devices, components for electronics, and construction materials to enhance the resistance, durability, sustainability, and hygiene in these products.
For example, BPA has been used in the lining of food packaging like tin cans, plastic lunch boxes, plastic wraps in the EU for decades for its ability to increase durability, shatter resistance, and heat resistance of the materials. These characteristics lead to the better preservation performance of the food. That said, BPA is also used in the manufacturing of plastics for the electronics and toy industry.
Here are a few examples of "risk products" when it comes to BPA:
Reusable plastic FCM
Optical lenses
Window glass
Catheters
As mentioned, BPA is also an important substance in the electronic manufacturing industry. BPA-based polycarbonate plastic is sometimes used as the exterior element of products such as:
Computers
Cell phones
Cameras
Hairdryers
Power sockets
Bisphenol A Product Regulations Overview
REACH
REACH (Registration, Evaluation, Authorization, and Restriction of Chemicals) is an EU regulation that restricts the use of certain chemical substances in consumer products. In 2017, Bisphenol A was included in the Candidate List of Substances of Very High Concern (SVHC), under category 1B.
The reasons for inclusion were:
Toxic for reproduction
Endocrine-disrupting properties
As part of the obligation mandated by REACH, manufacturers and importers must ensure that their products contain a concentration lower than 0.1% by weight of any substance included in the candidate list, in order to comply with the regulation.
Additional BPA restrictions on thermal paper
Starting from 2020, REACH mandates an additional restriction on the use of BPA for thermal paper. Such products cannot contain a BPA concentration equal to or greater than 0.02% by weight.
The main reason for this decision is that cashiers are exposed to BPA as they must often handle a great number of thermal paper receipts. The category most at risk is represented by unborn children of pregnant workers.
Toy Safety Directive
The Toy Safety Directive sets up the permissible migration limit values for chemicals used in chewable toys by children under the age of 3 years old. More specifically, the directive requires that the migration limit for BPA should be less than 0.04 mg/l (migration limit) in accordance with the methods and requirements of the standards:
a. EN 71-10 Sample Preparation and Extraction for Organic Chemical Compounds
b. EN 71-11Methods of Analysis for Organic Chemical Compounds
Plastic Food Contact Materials: Regulation (EC) 10/2011
Regulation (EU) No 10/2011 and its amendment Regulation (EU) 2018/213 establish the standards and requirements on the use of bisphenol A in varnishes and coatings intended to come into contact with food. This regulation stipulates that the specific migration limit of BPA from varnishes or coatings on food contact materials should not exceed 0.05 mg/kg.
In addition, Regulation (EU) 2018/213 bans the use of BPA in plastic bottles and packaging containing food intended to be used by infants and children younger than 3 years old.
EN 14372 – Child use and care articles. Cutlery and feeding utensils. Safety requirements and tests
EN 14372 is a European Standard building up safety requirements and test methods for child use and care articles, such as cutlery and feeding utensils. It specifically covers food contact products intended to be used by children under the age of 3 years
This standard specifies safety requirements covering the following:
Materials
Design
Construction
Performance
Packaging
Labeling
The migration of BPA should not exceed 0.03 mg/l for children's utensil products made of polycarbonate and polysulfone thermoplastic, such as suction pads, food pushers, weaning bowls, and plates are tested according to the given methods in this document.
National BPA Regulations
Other than the above-mentioned regulations enacted by the EU, there are several national regulations concerning the limit value of BPA in consumer products. The following are brief introductions of regulations implemented in some EU countries.
You can also check this map for a graphic overview of countries that enforce specific regulations related to BPA.
France
Law No. 2012-1442 published by the Directorate-General for Competition, Consumer Affairs, and Repression of Fraud (DGCCRF), bans the use of Bisphenol A on packaging intended to come into direct contact with food.
The law has a large scope and is more restrictive than any EU regulation on this matter. Thus, importers should make sure to comply with it, if they intend to market their food contact materials in France.
Sweden
Regulation SFS 2012:991 forbids the use of Bisphenol A in paints and coatings for food packaging in direct contact with food intended to be consumed by children between the age of 0-3 years old.
Denmark
Statutory Order No. 822 bans the use of BPA in food contact materials intended to come in contact with food for children under the age of 3 years old.
Belgium
Act of 4 Sept 2012 in Belgium prohibits the use of BPA in food containers marketed to children under the age of 3 years old.
Austria
The Food Safety and Consumer Protection Act of Austria (LMSVG) forbids the use of BPA in pacifiers and teethers for children.
Bisphenol A Lab Testing
To ensure your products comply with the regulations and directives regarding the specified limit value of BPA of the import destination, we recommend you seek professional advice from lab testing companies that have knowledge in this field. Note that lab testing costs for assessing compliance with BPA restrictions start at around USD$90-100 per product unit.
The following are lab testing companies that offer BPA detection test services against EU standards and regulations for consumer products:
Compliance Risks
Plastics used to manufacture food contact materials and other plastics may contain excessive amounts of Bisphenol A. Some manufacturers outside the European Union simply don't have material data confirming whether their materials contain Bisphenol A or not. It's therefore essential to assess the suppliers existing compliance track record – in terms of Bisphenol A test reports issued for previous production runs.