A CE Certificate of Conformity (CoC) essentially states that a certain product is compliant with one or more regulations, directives or standards. It also includes information about the conformity assessment performed, the issuing company, product information, and suppliers.
In theory, this certificate is issued based on the issuing company reviewing or creating certain documents. This includes test reports and technical files.
However, as I will explain in this guide, far from all documents titled 'Certificate of Conformity' are valid and based on an actual conformity assessment. In short, many of these documents are invalid and can result in your products being subject to a recall, fines, or other penalties.
Alternative terms
Certificate of Conformity documents can have the following titles:
CE Certificate
Attestation of Conformity
Verification of Conformity
Certificate of Compliance
Some service providers also refer to these as voluntary certificates.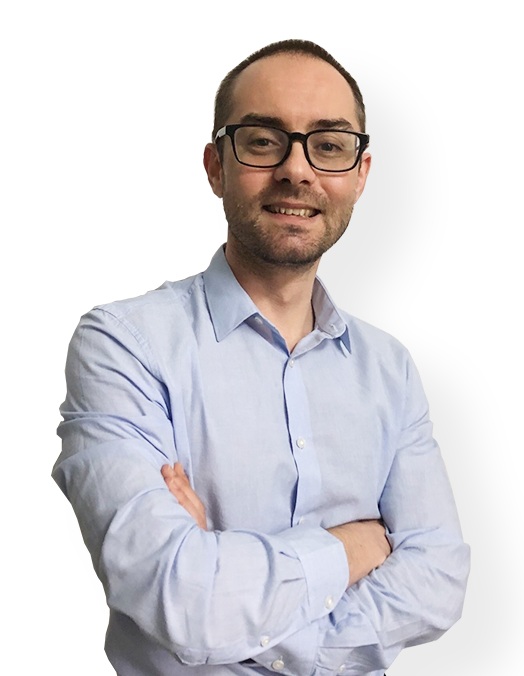 Do you need help with product compliance? (EU & US)
Request a free consultation call today with Ivan Malloci to learn how we can help you with:
Product Requirements Lists
Product Certification
Product & Packaging Labeling
Lab Testing
What is a CE Certificate of Conformity?
A CE Certificate of Conformity is a third-party-issued document stating that a certain product is compliant with one or more directives, regulations, and harmonized standards. In general, it also states that the issuing company has tested and reviewed the complementary documentation – which is the basis for issuing the Certificate of Conformity.
Some companies issue such certificates only based on reviewing existing test reports and the Declaration of Conformity.
However, some companies issue such certificates without conducting any review, which means that certificates without any compliance evidence exist. These are often used to trick importers into believing that a certain product is compliant – which can have terrible consequences.
Keep in mind that these documents are not mandatory, and do not replace or substitute the need for a Declaration of Conformity, test report, correct labelling, and technical documentation.
How much does a CE certificate of conformity cost?
My understanding is that companies charge around 200 USD for reviewing a test report and Declaration of Conformity, which forms the basis of the certificate. However, this does not factor in the lab testing fee.
It may also cost more if they are required to review the technical documentation.
What is the purpose of this document?
CE Certificate of Conformity serves as a confirmation that your products and their documentation are compliant. At least that's what it's supposed to mean. That being said, a CE Certificate of Conformity is not a replacement for a Declaration of Conformity (DoC), technical file, and valid lab test report.
That said, it is not necessarily mandatory to obtain a third-party-issued Certificate of Conformity. However, it is valuable to have a qualified partner manage to test and review the documentation. That way you can feel more confident that it's been done correctly.
Again, this assumes that the service provider is legit and is not only selling such certificates – without conducting any form of review.
CE Certificate of Conformity Summary
This information is often included in a Certificate of Conformity:
Registration/Report Number: The report or certificate number can be used to verify if the document is valid. All certificates have some sort of registration or report number.
Issuing Company: The company that issued the Certificate of Conformity, including their contact details, and address.
Certificate Holder: The company for which the certificate was issued. This is usually the importer or manufacturer which intends to sell the product.
Product Information: Product name, SKU, or model number. One certificate can sometimes cover more than one product.
Regulations/Directives/Standards: Summary of the regulations, directives, and standards to which the product is certified to confirm. Here are some examples:
EN 71-1
EN 71-2
EN 50581
EN 50065
EN 13637
Statement: Explains the basis for issuing the company. This is one example from a certificate issued by TUV Rheinland:
---
This certificate of conformity is based on the evolution of a sample of the above-mentioned product. Technical report and documentation are at the License Holder's disposal. This is to certify that the tested sample is in conformity with all provisions of Annex I of Council Directive 2004/108/EC. This certificate does not imply an assessment of the production of the product and does not permit the use of a TUV Rheinland mark of conformity. The holder of the certificate is authorized to use this certificate in connection with the EC declaration of conformity according to a.m. Directive.
---
Signature: The certificate is usually signed, stamped, or both.
Certificates of Conformity Sample
Which products require a CE Certificate of Conformity?
In theory, a CE Certificate of Conformity could be issued for any product which requires CE marking. Here are a few examples:
Consumer electronics
Electrical equipment
Machinery
Toys
Children's products with play features
Sunglasses
Other personal protective equipment
Medical devices
Notice that none of these actually require a voluntary certificate. Some may require an EC-type examination certificate, but that is a different type of document.
How do I obtain a CE Certificate of Conformity?
You can obtain a certificate of conformity from a third party, such as TUV Rheinland. That said, you're more likely to receive a certificate of conformity from your supplier.
As mentioned, many of these documents are invalid and do not serve as any proof of compliance.
Fake Certificates of Conformity
A certificate of conformity is in principle a good concept. However, there are many companies out there (not including TUV Rheinland) that issue these certificates without any lab testing and document review taking place.
In short, some companies sell these certificates for products that lack test reports, technical documentation, and a Declaration of Conformity. The certificate is therefore issued based on nothing – but is still accepted by manufacturers and importers that don't know better.
As mentioned, a certificate of conformity is not a substitute or replacement for the following:
How common are fake certificates?
We have conducted hundreds of supplier screenings in Asia, and elsewhere, in the last ten years. This procedure involves that we request and verifying compliance documents held by the supplier. We frequently receive certificates of conformity without any complementary lab test report or other support documents.
Causes
Personally, I think most non-EU suppliers simply don't understand what the CE marking process means in practice. Some may genuinely believe that it's only a matter of paying a fee for the sake of obtaining a certificate.
Reports
Fake certificates were also reported by the European Safety Federation in 2020 and 2021. I recommend that you read this article on fake certificates concerning medical devices and PPE.
How do I know if a CE Certificate of Conformity is valid?
TUV Rheinland, and other companies of good repute, generally offer databases where you can search and verify certificates and other documents. For example, the screenshot below is taken from the TUV Rheinland certificate database.
How can I check if a CE Certificate of Conformity is fake?
You can either search for the certificate number in a database or email the issuing company. You can also contact the issuing company by email. You can assume that the document is invalid if the issuing company cannot provide any method of verification.
Assessment
That being said, the verification itself doesn't prove that the certificate itself was issued based on an actual conformity assessment. You should therefore ask the issuing company and your supplier to provide supporting documents. Chances are that they don't have any or that they will not disclose.
Reputation of issuing company
As such, the acceptance of CE certificates often comes down to the reputation of the issuing company. I would trust a certificate issued by TUV Rheinland or Intertek, but not necessarily one from a company I've never heard of before.
Why do some suppliers provide invalid or fake certificates?
Most likely because inexperienced importers keep falling for it. These certificates often look legit and official – and for some buyers, that's enough to assume that the certificate they've received is all they need to ensure compliance.
I think it ultimately comes down to wishful thinking. Spending time and money on lab testing, certification, user manuals, and labelling is something many companies would rather avoid.
From their perspective, It sure would be great if a certificate of conformity could serve as a substitute or replacement for an expensive and time-consuming compliance process.
That said, there are no shortcuts, and it doesn't matter how official a certificate may seem if it's not based on testing and a review of the actual technical documentation.
What kind of risks do I face if we're selling products based on an invalid CoC?
Products that are 'certified' based on nothing at all (other than payment) are potential safety hazards. Importing products without prior safety testing and mandatory documentation (e.g. DoC and technical files) can result in recalls and fines.
Further, I know for a fact that market surveillance authorities in some EU countries have categorically rejected certificate of conformity documents as acceptable substitutes for a proper DoC, test report, and technical file.
Importing products based on a CoC alone will therefore put both consumers and your business at risk.
What is the difference between a Certificate of Conformity and a DoC?
A Declaration of Conformity (DoC) is a document issued by the importer or manufacturer 'placing the product on the market'. Issuing a DoC is mandatory when manufacturing or importing products that require CE marking.
A Certificate of Conformity on the other hand is issued by a third party.