It's critical to fully understand all children's furniture regulations when selling in the European Union. In this guide, we explain the basics of EN 71, REACH and EN standards relevant to children's furniture.
Mentioned Products
Children's Mattresses
Children's Chairs
Cribs
Bunk Beds
Children's high chairs
Table mounted chairs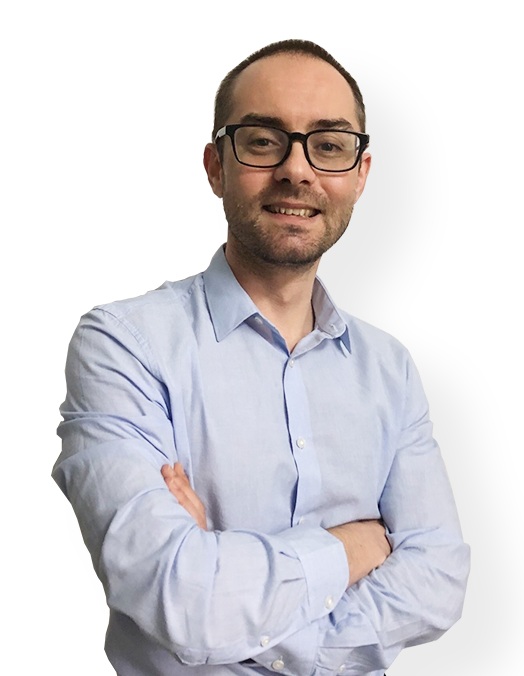 Do you need help with product compliance? (EU & US)
Request a free consultation call today with Ivan Malloci to learn how we can help you with:
Product Requirements Lists
Product Certification
Product & Packaging Labeling
Lab Testing
EN 71
EN 71 is a set of standards applicable to children's toy products, including certain types of children's furniture that include 'play' functionality and features (e.g. play cots).
It requires that all the children's toy products being sold in the EU market are compliant. As for today, EN 71 includes 13 parts.
EN 71 mainly covers safety aspects such as mechanical and physical properties (e.g. sharp edges) flammability properties, chemical composition (e.g. lead and cadmium), and elements migration.
Besides that, products that require compliance with EN 71 standards shall also be CE marked. Age warnings and other symbols might also be needed.
EN 71 Parts:
Here is a list of all the parts included in EN 71:
EN 71-1: Mechanical and physical properties
EN 71-2: Flammability
EN 71-3: Specification for migration of certain elements
EN 71-4: Experimental sets for chemistry and related activities
EN 71-5: Chemical toys (sets) other than experimental sets
EN 71-6: Graphical symbols for age warning labeling
EN 71-7: Finger paints
EN 71-8: Swings, slides and similar activity toys for indoor and outdoor family domestic use
EN 71-9: Organic chemical compounds – Requirement
EN 71-10: Organic chemical compounds – Sample preparation and extraction
EN 71-11: Organic chemical compounds – Methods of analysis
EN 71-12: N-nitrosamines and N-Nitrosatable Substances
EN 71-13: Olfactory board games, cosmetic kits, and gustative games
Note that one or more EN 71 parts may apply to a single product. We recommend that you ask a product testing company to help you assess which EN 71 parts, if any, may apply to your children's furniture.
EN 71 Lab Testing
When importing and selling children's furniture to the EU market, market surveillance authorities often request EN 71 test reports valid for your products. Note that it is de facto obligatory for you to have your children's furniture products lab-tested.
We recommend you to have your products lab-tested via reputable companies such as Intertek, Bureau Veritas, QIMA, and TUV.
Note: Some importers attempt to use supplier issued EN 71 test reports to avoid paying the costly lab testing fees. That said, using existing test reports is not allowed in any of the following scenarios:
The test report is valid for a 'similar' product
The test report is valid for the same product, but different materials and/or colors
The test report is held by a different supplier
The test report is held by a different importer
Risks
EN 71 compliance should not be taken for granted when importing children's furniture and other related products from outside the EU. It's essential that you have a throughout understanding o the relevant EN 71 parts and assess whether your product is compliant or not. It's not uncommon that manufacturers in China, Vietnam and elsewhere in Asia are not even aware of EN 71 and how it regulates product design, substances, and flammability.
CE Mark
The CE mark is compulsory for all products that fall into the scope of EN 71, including certain types of children's furniture. Besides the CE mark, you shall also prepare additional documentation such as a Declaration of Conformity (DoC), a user manual and a technical file.
EU Furniture Fire Safety Standards
There are two types of furniture fire safety regulations in the EU: the first type is composed of widely accepted harmonized standards, such as EN 1021; while the second type concerns national standards, often older, that was developed by a single country, such as Italy or Germany.
Here are some factors to take into consideration when assessing applicable flammability standards and regulations:
Type of furniture (e.g. upholstered, non-upholstered)
Material (e.g. cover fabric, foam, and other filling materials)
Area of usage (e.g. residential, commercial or public usage)
Note: Flammability standards are often stricter for furniture used in hotels, hospitals, and similar settings.
Harmonized Standards
EN 1021-1: Ignition source smoldering cigarette (Link)
EN 1021-2: Ignition source match flame equivalent (Link)
National Standards
You will need to contact local authorities to verify the list of which harmonized EU standards and national standards apply to your product, as both may, according to the country where you intend to import and sell your products.
DIN B1: Germany
NFP 92 – 503: France
BS 5852:1990: United Kingdom
CSR RF 1/75 A: Italy
Furniture Flammability Lab Testing
We recommend that you have your children's furniture product conducted flammability lab-tested in a reliable and well-known product testing company such as Intertek, SATRA, Bureau Veritas, QIMA, before placing children's furniture on the market.
Risks
It's essential to make your supplier aware of the specific EN standards, national standards, and other flammability standards to which the product must conform. Keep in mind that many children's furniture manufacturers in Asia, or outside the EU in general, are often unaware of European furniture flammability requirements.
Further, we also recommend that you not only refer to the relevant standards (e.g. EN 1021-1) but also instruct your suppliers on the practical requirements that these standards entail.
REACH
REACH regulation came into effect in 2007 and restricts chemicals, heavy metals, and pollutants in all consumer products sold in the European Union, including children's furniture and related products.
It is illegal to import and sell children's furniture products that contain excessive amounts of substances restricted by REACH in the European Union.
Here are a few examples of regulated substances:
Nickel
Chromium
Arsenic
Phthalates
Substances of Very High Concern (SVHC)
The European Chemicals Agency (ECHA) regularly updates the list of restricted substances to ensure that it can regulate any toxic chemicals recently found in products.
However, it is not the responsibility of the importers to keep track of the list of toxic substances, even if importers have to deal with the strict REACH regulation. Therefore, importers need to send their children's furniture product samples to third-party testing companies and have them conduct relevant chemical tests.
Risks
Some paints, print inks, coatings and hardware parts may contain excessive amounts of lead and other regulated substances. As such, REACH compliance should not be taken for granted when importing children's furniture and other products from suppliers overseas. The main issue is that most furniture manufacturers don't have substance data (e.g. an SDS or test report) on the materials, paints, coatings, and parts they purchase from subcontractors.
Lab testing
Having your furniture products sent to a third-party lab testing company for REACH compliant examination before selling them in the European market is necessary.
We recommend you to go through with your suppliers prior to mass production and make sure they understand the implications of REACH. There are various companies offering REACH testing services, including SGS, Bureau Veritas, QIMA, and TUV.
Testing companies
Here are some companies offering REACH compliance testing:
QIMA
Bureau Veritas
Intertek
SGS
TUV
In this guide, you can find a short description of some leading testing labs accredited by the EU.
Costs
Usually, REACH compliance tests offered by third-party lab testing companies include miscellaneous chemical testing services. Normally, it costs at least $200 per product depending on the quantities, materials, and colors of your furniture product.
Learn more
You can learn more about REACH lab testing in this guide.
General Product Safety Directive (GPSD)
The General Product Safety Directive (GPSD) essentially requires that all products sold in the European Union are safe. This also includes products for which there are no product specific directives, standards or regulations. As such, the GPSD also covers children's furniture.
The importer must determine the GPSD-compliance of each product by comprehensively analyzing the product design and ensuring its safe for consumers to use and functions correctly.
This analysis must account for potential use and misuse by all age groups from adults to young children and infants, which of course is essential when it comes to children's furniture.
GPSD Documentation
In order to take into account all potential hazards, it's recommended that you go through a comprehensive risk assessment process. It's also recommended to create a technical file that includes your risk assessment, safety testing records, design drawings and bill of materials.
GPSD Testing
Generally speaking, GPSD lab-testing is optional. However, we still recommend you to have your children's furniture products lab-tested for safety testing in a third party company just to make sure they are compliant with the general product safety standards.
CE Marking
Pay attention to the fact that the General Product Safety Directive (GPSD) is different from CE marking directive, as CE mark is not required, unless one of the CE marking directive, for instance, RoHS, also apply to your product
Other EN Standards
Besides EN 71, there are also other EN Standards that apply to Children's products. Even though conducting EN Standards tests for your products is not always mandatory, importers can implement testing methods and procedures specified in EN Standards. EN standards serve as an excellent reference point when it comes to verifying that your children's furniture products reach high quality and safety standards.
Examples of children's furniture EN standards
EN 716 – Furniture. Children's cots and folding cots for domestic use
EN 1130 Children's furniture – Cribs
EN 1272 – Child care articles. Table mounted chairs
EN 1273 – Child use and care articles – Baby walking frames
EN 16890 – Children's furniture – Mattresses for cots and cribs
EN 17191 – Children's Furniture – Seating for children
EN 14988 – Children's high chairs
EN 16948 – Child protective products. Consumer fitted child resistant locking devices for cupboards and drawers
You can search for additional EN standards for children's furniture on shop.bsigroup.com.
EN testing
Since most manufacturers do not have the requisite laboratory facilities to test products for EN standards compliance, you can outsource this testing to a trusted third-party testing company, such as SGS, Intertek, QMIA, and Bureau Veritas.
European Union Timber Regulation (EUTR)
Wooden children's furniture and other wooden products imported to the EU are regulated by the European Union Timber Regulation (EUTR). The purpose of EUTR is to reduce deforestation, including outside the EU. It requires importers to maintain records and assess their supply chain. What this can mean in practice is that importers must request supply chain documentation from the wooden furniture suppliers:
1. Overview of subcontractors (e.g. Sawmills and loggers)
2. Location of subcontractors
3. Invoices and other support documents
Risk
Establishing a verifiable traceability system is time-consuming and difficult for smaller importers. Some factories, especially those who are not regularly exporting wooden products to the EU, may also refuse to share any information about their subcontractors.
FSC
The Forest Stewardship Council (FSC) has developed an internationally recognized forest product traceability system. The FSC system can serve as a reference point for importers who don't wish to implement their own traceability system.
Learn more
1. Trade in plants & plant products from non-EU countries (Link)
2. What requirements should timber products comply with to be allowed on the European market? (Link)
Directive 94/62/EC: Packaging Regulations
Not only the children's furniture itself but the packaging materials that importers and manufacturers use must comply with the relevant EU regulations.
Please see the following summary of the EU rules for packaging materials and waste.
Heavy Metals Restrictions
Directive 94/62/EC requires that materials, printing inks, and dyes contain acceptably low levels of heavy metals, most notably lead, mercury, and cadmium.
You will be required to contract with a third-party lab to test for compliance with this standard. Labs that perform packaging materials testing include Bureau Veritas, SGS, TUV, and QIMA.
Additional Packaging Information
1. The structure of the packaging and choice of materials should be thought to collection, reuse, and recycling.
2. The packaging may also need to prominently display compliance marks and other requisite labels.
Amazon Europe Compliance Requirements
Amazon requires that third-party sellers' products meet all legally required EU product standards, regulations, certifications, and labeling requirements. Furthermore, the company is well-known to often enforce standards that are legally voluntary, especially for children's products.
With this in mind, thoroughly study the product category requirements in the Amazon Seller Central for each product you are considering selling.
When does Amazon to check product compliance with relevant regulations?
Before listing new SKUs and thereafter, for any reason, Amazon might ask sellers for test reports, certificates, product photographs, and invoices. This may, for example, include EN test reports or a Declaration of Conformity.
What can happen if we sell non-compliant Children's Furniture on Amazon?
Once Amazon finds that sellers are selling non-compliant children's furniture products, they will probably remove your products from the list and have the right to freeze your account.