The Construction Products Regulation (CPR) covers doors, windows, insulation materials, and other building products in the European Union. In this guide, we explain what importers and manufacturers must know about product and material-specific requirements, EN standards, flammability, documentation, lab testing, and labeling requirements.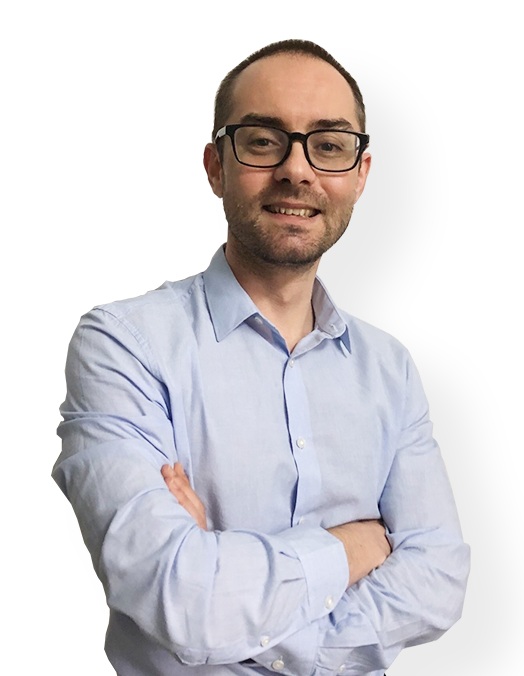 We Help Brands & Importers With Product Compliance (US & EU)
Book a free consultation call today with Ivan Malloci to learn how we can help you with:
Product Requirements Lists
Product Certification
Product & Packaging Labeling
Lab Testing
What is the Construction Products Regulation?
The Construction Products Regulation covers general safety, quality, and performance requirements for construction materials and products. The regulation covers the following:
Mechanical resistance
Stability
Durability
Fire safety
Protection against noise
Energy saving
Environmental impact
It also covers certain documentation and labeling requirements:
Declaration of Performance
Technical Documentation
User Manual
Test Reports
CE Marking
Traceability information
Products Covered by the Construction Products Regulation
The CPR defines a "construction product" as any product or part that is intended to be incorporated in a permanent manner in construction works, such as buildings and civil engineering works.
Here are some examples of products that fall into the scope of the regulation:
Doors
Windows
Door locks
Shutters
Sanitary appliances
Flooring
Thermal insulation products
Curtain walls
Construction adhesives
Concrete products
EN Standards
The European Commission provides a list of harmonized standards that include specific requirements to comply with the technical specifications provided by the regulation, for a wide range of products and materials. Below we list some examples.
EN 14351-1 Windows and doors – Product standard, performance characteristics
EN 14351 specifies the material performance characteristics (except resistance to fire and smoke control) that are applicable to windows and doors. It covers products such as roof windows, door height windows, and escape route door sets windows. It also provides performance testing methods, maintenance, and designations of the covered products.
EN 14428 – Shower enclosures – Functional requirements and test methods
EN 14428 provides the functional requirements, test methods, labeling requirements, and conformity evaluation of shower enclosures for domestic use. It also specifies the satisfactory performance requirement when the product is used. Note that this standard does not cover shower cabinets or curtain products.
EN 14516 – Baths for domestic purposes
EN 14516 sets out the cleanability and durability performance requirement of baths for domestic use, and the applicable testing methods as well. It is applicable to all sizes and shapes of baths. Note that this standard does not cover baths for use with medical provisions.
EN 14229 – Structural timber – Wood poles for overhead lines
EN 14229 specifies the requirements for single untreated or preservative-treated wood poles for overhead lines under compression loading or cantilever. It also includes testing methods, commonly used sizes, and determination of characteristic values of wood poles.
EN 14846 – Building hardware – Locks and latches – Electromechanically operated locks and striking plates
EN 14847 covers locks, latches, striking plates, and other electrically-operated lock devices. It specifies the classification systems of different locks, and other performance requirements such as corrosion resistance, security, fire resistance, and strength of materials. The standard also covers the locks used on doors, window doors, or entrance doors.
EN 54-16 – Fire detection and fire alarm systems
EN 54-16 covers alarm systems, control equipment, signal devices, fire alarms, or fire detectors used in the buildings. It sets out the general requirements for indications, design, and testing methods. Also, it provides guidelines for different conditions such as quiescent condition, voice alarm condition, and fault warning condition.
Documentation
Before importing any construction products to the EU, you must gather (or self-issue) all the required documentation. In this section, we provide an overview of the documents required by the regulation.
Declaration of Performance
The Declaration of Performance (DoP) is similar to the Declaration of Conformity (DoC), which is required by most CE directives and regulations. By issuing the Declaration of Performance, manufacturers and importers assume responsibility for the conformity of the products listed in the document.
In order to show conformity, importers or manufacturers shall ensure that their construction products are either fully covered by relevant harmonized standards or, if this is not the case, provide a European Technical Assessment, which is a document providing a performance assessment for a given construction product, and which we will describe more in detail in the following sections of this guide.
Here we provide an overview of the information that you shall include in the Declaration of Performance.
Product identification code
The Declaration of Performance shall include an identification code such as the product type, batch number, serial number, or other elements that allow the identification of the construction product.
Intended use of the product
The Declaration of Performance shall include the intended use or uses of the construction product. Note that the intended use shall specify the essential characteristics of the product, as determined by the relevant technical specifications and standards.
Manufacturer or importer information
The Declaration of Performance shall include the registered name, and address of the manufacturer or importer. If the manufacturer or importer appoints an EU Authorised Representative, their name and contact address shall be included in the DoP as well.
Performance assessment
Manufacturers or importers shall indicate the system of assessment used to verify the constancy of performances of the products. This might include:
Factory production control
Inspections
Lab testing
You can find the details in Annex V of the regulation.
List of relevant harmonized standards or European Technical Assessment
If the product is covered by one or more harmonized standards, then manufacturers and importers shall list all applicable harmonized standards, including relevant test reports That said, if the product is not fully covered by harmonized standards, manufacturers and importers shall also provide information about the European Technical Assessment, including:
1. The name and identification number of the Technical Assessment Body that provided the European Technical Assessment
2. The reference number of the European Technical Assessment
3. Relevant test reports
Declared performance
The declared performance shall include the following information:
a. A list of essential characteristics as listed in the harmonized technical specifications
b. Declared performance, expressed by level, class, or in a description
c. Corresponding harmonized standards and/or reference number of the European Technical Assessment used
Declaration statement and signature
Manufacturers and importers shall also include a declaration statement, for example, "This declaration of performance is issued under the sole responsibility of the manufacturer". Finally, the Declaration of Performance shall be dated and signed by the responsible person.
User Manual
Manufacturers and importers are responsible for issuing instruction and safety information document for their construction products. Also, the user manual shall be written in a language that can be easily understood by the users, according to the members' states where they intend to market the products.
In general, the user manual of a construction product might include the followings:
Product description
Characteristics of the products
Safety installation and maintenance instructions
Warnings
Disposal instructions
Compliance marks
Technical Documentation
The Construction Products Regulation requires manufacturers and importers to draw up the Technical Documentation, which shall include the following:
1. Essential characteristics of the construction product, in order to achieve a certain level of performance. This information shall match the requirements set out in the relevant harmonized technical specification
2. A list of relevant harmonized technical specifications and relevant standards
3. Test reports that demonstrate the product performance according to relevant harmonized standards, or to the European Technical Assessment
European Assessment Document
As already mentioned, in the case a construction product is not fully covered by harmonized standards, manufacturers or importers shall appoint a designated Technical Assessment Body (TAB) to carry out a European Technical Assessment, which might include safety and performance testing, and inspections.
Once the Technical Assessment Body has verified the conformity of the product with the required technical specifications, they shall issue a European Assessment Document. This document normally includes the following information:
General description of the construction product
A list of essential characteristics
Intended use of the product
Methods and criteria for assessing the performance
Factory production control
Relevant test reports
Technical Assessment Body
Manufacturers and importers shall appoint a Technical Assessment Body that can carry out the assessment for their specific construction products. You can find the relevant area code of TABs in Annex IV. Here are some examples:
Area 2 – Doors, Windows, Shutters
Area 9 – Curtain walling, Cladding, Structural sealant glazing
Area 15 – Cement, Building Limes, and other Hydraulic binders
Area 20 – Floorings
As already mentioned, the Technical Assessment Body shall draw up a European Assessment Document in relation to its essential characteristics that are not covered by specific harmonized standards. In addition, they shall perform tasks like the followings:
Analyzing risk
Setting technical criteria
Setting assessment methods
Determining the specific factory production control
General management (consistency, reliability, objective, and traceability)
You can find more information about the European Technical Assessment on the EU official website.
European Authorised Representative
If your company does not have a physical address in the EU and you are planning to sell your products directly to consumers in any member state, you shall appoint a European Authorised Representative. Under the Construction Products Regulation, the Authorised Representative is responsible for the following:
1. Authorize your company to use its name and address on the product packaging
2. Keep the Declaration of Performance and other technical files available to the national surveillance authorities upon request
3. Act as a direct contact for the relevant authorities
4. Provide all necessary documentation to demonstrate compliance if requested
Importers and manufacturers can specify more tasks for their Authorised Representative by written mandates, such as regulatory review, on-site visits, and more.
Labeling Requirements
CE Marking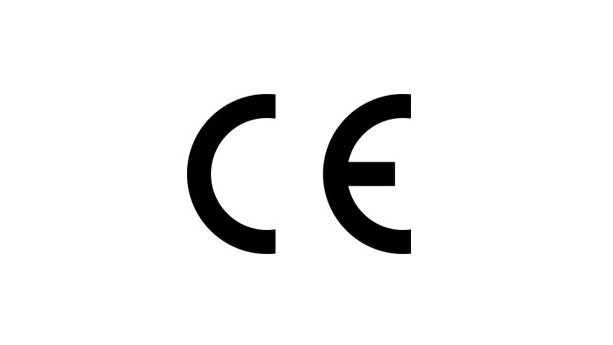 The Construction Products Regulation is a 'CE regulation', which means that manufacturers and importers must also comply with the CE labeling requirements. Note that the CE mark is mandatory for products and materials covered by the CPR.
1. Manufacturers and importers shall affix a clearly visible CE mark, followed by the two last digits of the year in which it is affixed.
2. When it is not possible to affix a CE marking on the product, they shall affix the mark on its packaging or on the accompanying documents – which is often the case for construction materials.
3. Note that the CE marking shall be affixed before placing the products on the market and that it cannot be affixed if the product cannot meet the declared performance.
Product Traceability
The product or its packaging shall also include the information necessary to ensure its traceability throughout the supply chain. This includes information such as:
Batch Number/Serial Number
Company Name
Company Address
Lab Testing
To make sure that their construction products comply with the regulation technical's requirements, importers and manufacturers can appoint a third-party testing company to carry out the relevant performance and safety tests.
Here we list some third-party testing companies that provide testing service according to the Construction Products Regulation (CPR) and the relevant EN standards:
Intertek
SGS
Belden
Basec
These companies can help you to evaluate your products' performance such as safety, mechanical stability, and sustainability. Also, they can conduct tests according to the harmonized standards to ensure your products meet all essential requirements.
Compliance Requirements
Construction materials and building products manufactured outside the European Union are often non-compliant with the requirements outlined in Construction Products Regulation (CPR). The EU is stricter when it comes to, for example, flammability and insulation than most other markets. As such, construction materials and building products primarily intended for domestic usage or export to other markets in the world may be non-compliant.
It's therefore critical to arrange third-party lab testing before you import and sell insulation materials, windows, and other products falling in the scope of the Construction Products Regulation (CPR).