Planning to import or manufacture drinkware, cutlery, food packaging, or other food contact materials in Canada? In this guide,  we explain what Canadian businesses must know about substance regulations, product standards, lab testing, labeling requirements, and more.
Mentioned Products
Drinkware
Cutlery
Food packaging
Plastic food containers
Glass food containers
Ceramic food containers
Kettles
Infant feeding bottles
Pacifiers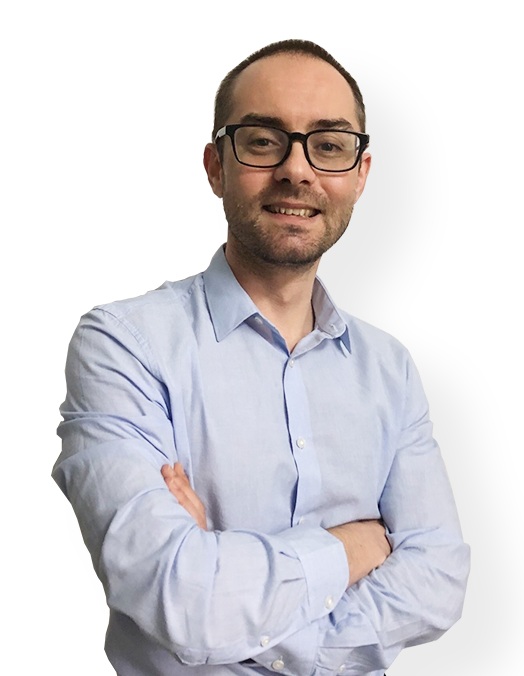 Do you need help with product compliance? (EU & US)
Request a free consultation call today with Ivan Malloci to learn how we can help you with:
Product Requirements Lists
Product Certification
Product & Packaging Labeling
Lab Testing
Canada Consumer Product Safety Act (CCPSA)
The Canada Consumer Product Safety Act is a national act that applies to consumer products in all provinces of Canada. The purpose of this act is to protect public health and safety by establishing general principles of consumer product manufacturing methods, quality control measures, labeling requirements, information disclosure systems, and other rules for manufacturers, importers, distributors, and retailers.
Any product that is harmful to human health or safety is prohibited in Canada.
Regulated Products and Substances
Ceramics and Glassware
The Canada Consumer Product Safety Act specifies testing methods and migratable limits, and labeling requirements for food contact products that are completely or partly made of ceramics and glassware, with a coating, glaze or decoration that contains lead or cadmium.
The product scope includes cups, mugs, flatwares, drinking vessels, hollowwares, and other types of tableware and kitchenware.
Standards
The SOR/2016-175 – Glazed Ceramics and Glassware Regulations refers to the following two standards:
a. ISO 6486-1 Testing Method For The Release Rate Of Lead And Cadmium For Ceramic Ware, Glass-ceramic Ware And Glass Dinnerware In Contact With Food
b. ASTM C927-80 Standard Test Method for Lead and Cadmium Extracted from the Lip and Rim Area of Glass Tumblers Externally Decorated with Ceramic Glass Enamels
Kettles
The SOR/2016-181 regulation of the Canada Consumer Product Safety Act specifies the maximum allowable quantity of lead for kettles, requiring that a kettle must not release more than 0.01 ppm of lead when tested according to the testing standards established in the schedule (Section 2).
Feeding Bottles
The Canada Consumer Product Safety Act sets a limit of volatile N-nitrosamines contained in feeding bottle nipples or products that have similar properties, such as pacifiers.
These regulations require that infant feeding bottle nipple should contain less than 10 µg/kg total volatile N-nitrosamines (determined by dichloromethane extraction).
Carbonated Beverage Glass Containers
This regulation establishes testing methods and labeling requirements for glass containers that hold non-alcoholic carbonated beverages. The specification of glass containers defined by the regulation concerns products with a capacity of at least 1.5 liters.
Labeling Requirements
The regulation requires that beverage glass container must carry the warning statement as shown beneath, in boldface English and French letters that are at least 3 mm in height in the containers:
"CONTENTS UNDER PRESSURE. HANDLE WITH CARE."
"CONTENU SOUS PRESSION. MANIPULER AVEC SOIN."
Additionally, the container must carry a date of manufacturing, such as "17 JA 20", which indicates the date, month, and year of manufacturing.
Standards/Requirements
This regulation designates two testing methods for carbonated beverage glass containers, which are:
Drill Test — Perforation
Drop Test — Distance of Projection
Manufacturers and importers of such products must follow the testing requirements specified in the regulation and keep records of the testing reports.
Surface Coating Materials Regulations
SOR / 2016-193 mainly regulates the lead content contained in the surface coating materials, including paint, ink, or other similar material, which are applied to the surface of consumer products.
The lead content contained in the surface coating material should not exceed 90 mg/kg.
Documentation
The CCPSA requires manufacturers, importers, and distributors to prepare and keep records of a series of documents in order to facilitate the tracking processes of noncompliance products. These documents include the following:
Manufacturer, importer, and/or distributor's the name and address
Selling locations and period
Other prescribed documents
Labeling Requirements
The labeling requirements set by CCPSA stipulate that all statements and descriptions on the product packaging package must be based on authentic information and do not mislead the consumers.
The labeling must reveal information regarding any potential threat the product might pose to its users. Meanwhile, product certifications, marks, or other information claiming the compliance and quality of the product must be genuine.
Finally, specific regulations for specific products might also include specific labeling and warning requirements.
Lab Testing
Although lab testing is often not mandatory, the CCPSA requires that manufactured or imported products must be safe for the consumer.
Oftentimes, especially when specific substance migration limits on lead, cadmium, or other are set, testing your product for the relevant standard is the only way to ensure that your product is compliant with the requirements.
As such, we recommend you contact a reputable testing company such as CSA, Intertek, or SGS.
Prohibited consumer products
The CCPSA compiled a list of prohibited consumer products in Appendix B. No one is allowed to manufacture, import, advertise, or sell such products. Several food contact products are listed in Appendix B, including:
1. Structural devices that could hold bottles to feed babies in unattended situation
2. Pacifiers, baby bottle nipples and similar products that contain a filling that has in it a viable microorganism
3. Polycarbonate baby bottles that contain bisphenol A
Mandatory Incident Reporting
The CCPSA requires manufacturers, importers, and distributors of consumer products to file incident reports with Health Canada, when necessary, so that the government can provide swift response in the event of incidents, such as product recalls, withdrawals, and more.
Roughly speaking, products that could lead to death, serious injuries, or adverse effects to the users' health and safety are normally within the consideration of the Mandatory Incident Reporting system.
The mandatory incident report must contain the following information:
Product information
Incidents that might be caused by the product
Measures that are proposed to be taken in order to avoid the incident
For detailed information on mandatory incident reports, you can read here.
Food Packaging Regulations
The Food and Drugs Act and Regulations of Canada forbid the sales of food contact packages that contain excessive toxic substances that will pollute the food itself and harm human health.
Food contact packaging manufacturers and importers are responsible for the compliance and safety of food packaging products required by Health Canada.
Particularly, several divisions of the Food and Drugs Act and Regulations specify safety instructions for food packaging used for babies, special dietary, and novel foods.
Premarket Assessment
The Food and Drugs Act and Regulations do not explicitly provide a list of prohibited or restricted substances used in food packaging.
However, the Government of Canada suggested that food package product manufacturers, importers, distributors or other relevant parties may submit permitted ingredients, packaging materials intended to have contact with food, voluntarily, to the Food Directorate (FD), to conduct a premarket assessment and determine the safety properties of their composition.
This applies to any type of material, despite the form. It could be finished products like laminated film, wrapping paper, and container, or a formulated product such as plastic resin, and color concentrate.
Information Requirements for Submission
The Health Products and Food Branch (HPFB) has provided a checklist and document submission guidance for food contact packaging products or materials that are requested to be assessed.
Manufacturers and importers shall submit the following information to the HPFB for assessment purpose:
a. Product identity
Trade name and number
Product packaging type (ie. wrapping paper)
Composition and chemical components
Product specifications
Chemical/physical properties relative to the proposed use
b. Propose usage
Packaging type (i.e. bottle)
Packaging dimension
Packaging ratio (weight of food/unit area of the packaging)
Packaging conditions
Estimation of product penetration in the market
On some occasions, the HPFB might require additional documents like Material Safety Data Sheets, Technical Data Sheets, or a sample of the finished product.
For raw material suppliers and importers, like color additives and pigments, the HPFB requires different information. You can visit the official website for more information.
Standards/Requirements
Different food packaging materials might be subjected to different testing standards, where the most common tests concern substance migration assessment.
In order to assess the number and quantity of chemical substances that migrate from the packaging to the food, a stimulant as food oil is applied to the packaging at a given temperature for a given time. Then, the migrated substances are reported in milligrams.
Labeling
Akin to the CCPSA, the Food and Drugs Act and Regulations also require labeling information and descriptions on food contact product packaging to be valid and authentic. Any false or deceptive claims or statements regarding the composition and features of the product are illegal.
All descriptions on the label should be written in English and French.
Lab Testing
To confirm whether a food contact packaging product is compliant with the regulations, please contact lab testing companies that offer such services, such as the Canadian Standards Association (CSA), UL, or Intertek.