Furniture importers and manufacturers in Canada are responsible for ensuring compliance with a range of standards and regulations. In this guide, we cover Canadian children's furniture standards, labeling requirements, lab testing, and much more.
Mentioned Products
Couches
Mattresses
Glass enclosures
Children's furniture
Futons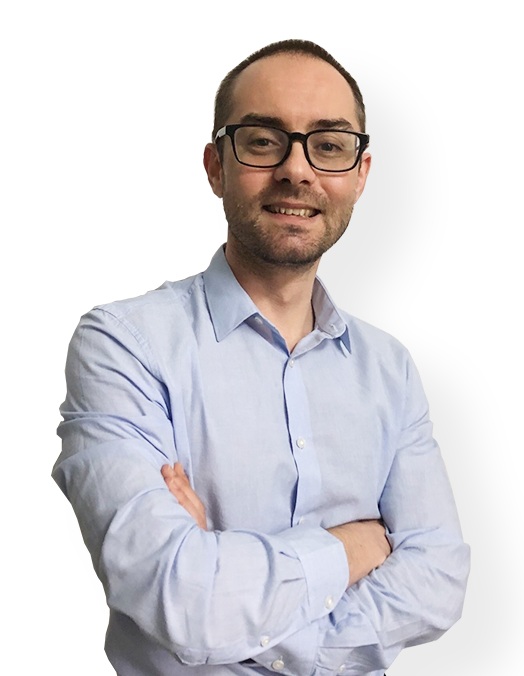 Do you need help with product compliance? (EU & US)
Request a free consultation call today with Ivan Malloci to learn how we can help you with:
Product Requirements Lists
Product Certification
Product & Packaging Labeling
Lab Testing
Canada Consumer Product Safety Act (CCPSA)
The Canada Consumer Product Safety Act (CCPSA) requires that consumer products manufactured in or imported to Canada, including furniture of all types, must be safe for consumers to use. This is the case even if there are no standards that apply directly to your specific furniture product.
It's therefore essential that Canadian furniture manufacturers and importers assess product safety at a design stage.
Regulated Products
Cribs, Cradles, and Bassinets
SOR/2016-152 sets up comprehensive rules for children's cribs, cradle, and bassinets involving limits on heavy metal concentration for the parts and components of the products, assembly methods and instructions, physical performance testing standards, advertising, and labeling information disclosure.
Restricted Substances
The regulation specifies the following restricted substances:
Lead
Antimony
Arsenic
Cadmium
Selenium
Barium
Mercury
Testing Standards
Performance testing standards include:
Test for Strength
Test for Openings
Test for Structural Integrity
Labeling Requirements
SOR/2016-152 requires that product model name or model number, components list, product specification, dealer's information, usage instructions must be displayed in the labeling for every crib, cradle, and bassinet.
Warning Statements
SOR/2016-152 requires warning statements informing adults or parents the potential danger of these products must be written in both English and French, in the following phrases or equivalent:
1. Do not use this crib unless you follow every term specified by this instruction guide.
2. Do not use this crib for a child who is able to climb out of it or height above 90 cm.
3. Do not put straps, cords, or similar items in or close to the crib in case it suffocates the child.
Mattresses
SOR/2016-183 requires mattresses to conduct the CAN/CGSB-4.2 No. 27.7-2013 cigarette test enacted by the Canadian General Standards Board standard.
The regulation specifically excludes mattress pad, infant multi-use pad, cushions, pillows, crib, cradle, or bassinet mattress.
Glass Doors and Enclosures
SOR/2016-174 requires doors and enclosures that are made of laminated glass, tempered glass, wired glass to pass the safety glass standards for boiling water test and impact test.
These regulations apply to products like bathtubs, shower doors, enclosures, storm doors, and exterior doors.
The regulation also requires that manufacturers and importers prepare and keep a copy of the documentation, which includes product information, manufacturer, importer and supplier information, test reports, certificates, or other documents required by the government and submit it to the authority when necessary.
Textile Floor Coverings
SOR/2016-176 specifies the testing standards and labeling requirements for the textile floor covering products like carpet tile, rugs for indoor and outdoor use.
Examples of testing standards:
a. CAN/CGSB-4.2 No. 27.6-2015 Methenamine Tablet Test for Textile Floor Coverings
b. CAN/CGSB-4.2 No. 30.2-M90 Procedure for the Removal of Non-Permanent Flame-Retardant Treatments on Textile Floor Coverings
Textile Flammability
SOR/2016-194 requires consumer furniture products that are made in textile fibers or contain parts of it, such as futons or couches, must comply with the flammability safety standard:
a. CAN/CGSB 4.2 No. 27.5 Textile Test Methods – Flame Resistance – 45° Angle Test – One Second Flame Impingement
Some furniture under this definition could be regulated by the SOR/2016-194, such as futon and couch.
The following products are specifically excluded by the regulation as it's covered by different regulations:
Cribs
Cradles
Bassinets
Playpens
Carpets
Mats
Rugs
Mattresses
Chemicals & Heavy Metals
Surface Coating Materials
SOR / 2016-193 requires that the lead content contained in the surface coating applied in children's furniture, toys, and other products must not be more than 90 mg/kg.
Surface coating materials can be in various forms, including dried pellets, and powders.
Phthalates
SOR/2016-188 sets the limit for the phthalate concentration level in children's products including furniture and beddings, like stools, cribs, bassinet, mattresses, pads, and inflatable beds.
The maximum amount of phthalate contained in children's furniture products should not exceed 1,000 mg/kg.
Lab Testing
Whether a specific mandatory standard applies to your furniture or not, importers must still ensure that their products are safe and comply with all applicable CCPSA requirements.
Thus, importers are advised to get in touch with a reputable testing company such as CSA, UL, or Intertek, to understand what testing procedures are necessary.
International Fire Safety Standards
As mentioned above, the CCPSA requires compliance with specific flammability standards, such as CAN/CGSB 4.2 No. 27.5, for several kinds of furniture.
Besides it, importers can also refer to international voluntary standards (e.g. US standards), such as the ones listed below.
UL Canada
UL Canada has developed two standards concerning the flammability for textile and upholstered furniture:
a. CAN/ULC-S109 – Flame Tests of Flame-resistant Fabrics and Films
b. CAN/ULC S131 – Test Method of Test For Fire Growth of Upholstered Furniture
You can visit the UL Canada website to learn more about these standards.
ASTM Fire Safety Standards
In some circumstances, ASTM Standards for furniture might be recognized by Canadian officials due to the lack of a unified fire safety standard in this country. For example, they might accept the following standard:
ASTM E1353-16, Standard Test Methods for Cigarette Ignition Resistance of Components of Upholstered Furniture
We recommend that you contact a lab testing company to confirm which standards apply to your product.
California TB 117-2013
Similar to ASTM Standards, compliance with California TB-117 might also be accepted, depending on the situation. In any case, importers should still verify all the applicable requirements and legislation on federal and provincial bases before importing furniture to Canada.
Textile Labeling Act
The Textile Labelling Act establishes labeling requirements for furniture that contains fabric, nylon, and polyurethane, regarding the fiber content, language standards, and labeling position in the products.
This Act aims to protect consumers against misrepresentation in the labeling and deceptive advertising for textile products.
Required Label Information
Product manufacturers, importers, and distributors must ensure the fiber content declaration complies with the Act's requirements.
Face: 100% nylon
Back: 100% polyurethane
Other information such as the dealer's identity is also required to be displayed on the label, including the names and postal addresses of the manufacturer, processor, finisher, importer, or retailer.
Labeling of furniture consisting of both leather and fabric
The Textile Labelling Act specifies that when upholstered furniture contains both leather and fabric, only the content of the fabric portions requires to be indicated in the labeling. However, it is acceptable to reveal the content percentage of the leather in the product label.
Provincial legislation for the content of filling material
Even if the federal Textile Labelling Act and Regulations do not mandate the declaration of the fiber content of the filling or stuffing material contained in the upholstered furniture, some provinces like Quebec, Ontario and Manitoba have developed their own provincial legislation regarding this issue. Importers should confirm the applicable labeling requirements for their products before the importing process.