Resin Identification Codes indicate the type of plastic a bottle or container is made of, to facilitate waste collection. Using Resin Identification Codes is mandatory in most US states. However, the requirements differ between states in terms of the actual codes being used, and the types of containers that must be labeled with one.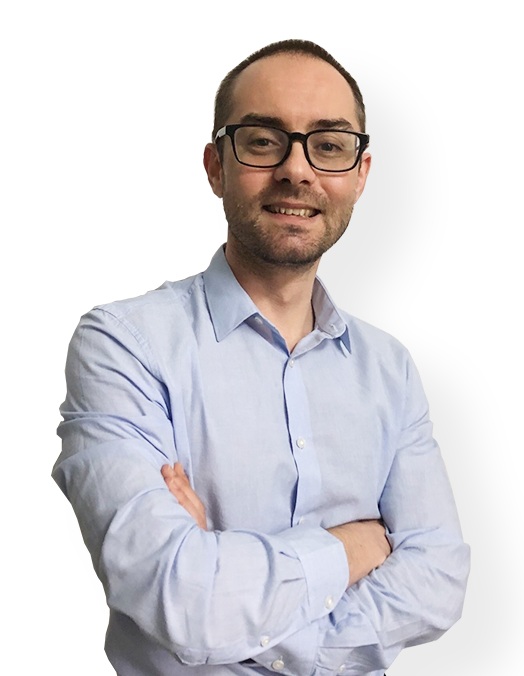 We Help Brands & Importers With Product Compliance (US & EU)
Book a free consultation call today with Ivan Malloci to learn how we can help you with:
Product Requirements Lists
Product Certification
Product & Packaging Labeling
Lab Testing
What are Resin Identification Codes?
The Resin Identification Codes aim at identifying the resins used to manufacture certain types of plastic containers. This identification facilitates the collection, disposal, or (in some cases) recycling of these products in the post-consumer stage.
The RICs help consumers and waste operators to distinguish one material from another and sort products made in these materials more efficiently. As such, many states in the US mandate the usage of RICs for products such as plastic bottles or rigid plastic containers.
Each state might their own requirements, including different number codes for the RICs. Below we provide examples of how three states mandate the use of the RICs.
California
1 = PETE (polyethylene terephthalate)
2 = HDPE (high density polyethylene)
3 = V (vinyl)
4 = LDPE (low density polyethylene)
5 = PP (polypropylene)
6 = PS (polystyrene)
7 = OTHER (includes multilayer)
Florida
(a) For polyethylene terephthalate, the letters "PETE" and the number 1.
(b) For high-density polyethylene, the letters "HDPE" and the number 2.
(c) For vinyl, the letter "V" and the number 3.
(d) For low-density polyethylene, the letters "LDPE" and the number 4.
(e) For polypropylene, the letters "PP" and the number 5.
(f) For polystyrene, the letters "PS" and the number 6.
(g) For any other, the letters "OTHER" and the number 7.
New Jersey
(1) Polyethylene terephthalate: "1" and "PETE";
(2) High density polyethylene: "2" and "HDPE";
(3) Vinyl: "3" and "V";
(4) Low density polyethylene: "4" and "LDPE";
(5) Polypropylene: "5" and "PP";
(6) Polystyrene: "6" and "PS"; and
(7) All other plastic resins and laminates: "7" and "OTHER".
ASTM D7611/D7611M – Standard Practice for Coding Plastic Manufactured Articles for Resin Identification
In 1988, the Plastics Industry Association (PLASTICS), formerly known as the Society of the Plastics Industry, Inc (SPI), developed the RICs. In 2008, the SPI starts working with ASTM to update and maintain the RICs to respond more effectively to evolving societal requirements and improvements in plastic materials.
In 2010, ASTM published the standard D7611/D7611M, which specifies the use of the RICs in manufactured articles, including packaging.
The standard also specifies that RICs should not be used to identify plastic materials in any of the following items:
Adhesives
Coatings
Labels
Further, it sets guidelines on the type, name, and size of RICs for different material types. The standard page also notes that, just because a plastic product bears a RIC, this does not imply or mean that the product is recyclable or that there are recycling systems in place to process the product.
For this reason, the term "recyclable" or other environmental attestations should not be placed near the RIC.
Are Resin Identification Codes mandatory?
To the best of our knowledge, no federal regulations exist that mandate either the use of RICs or ASTM D7611/D7611M. However, state-level regulations in many US states require that some products (e.g., plastic bottles and rigid plastic containers) carry RICs.
According to our research, these states' regulations do not mention ASTM D7611/D7611M. Instead, they refer directly to the RICs. In the next section, we list the states that require the use of RICs.
Which states require Resin Identification Codes?
In 2022, PLASTICS conducted a US-wide survey and found that at least 36 states require, in some form, the usage of RICs to identify the primary type of resin used in some plastic products.
In the table below, we list some key information concerning the regulations requiring RICs in ten states.
State
Regulation
Product Scope
Triangle Symbol
California
Cali. PRC 18015
a. Rigid plastic containers

b. Rigid plastic bottles

Required
Texas
Tex. Health & Safety Code § 369.002
a. Rigid plastic containers

b. Plastic bottles

Required
Florida
Fla. Stat. § 403.708
a. Rigid plastic containers intended for single-use

b. Plastic bottles

Required
Illinois
415 Ill. Comp. Stat. § 15/10
a. Rigid plastic containers meant for single-use, with a capacity of 8 fl oz or more

b. Plastic bottles meant for single-use, with a capacity of 16 fl oz or more

Required
Ohio
Ohio Rev. Code § 3734.60
a. Rigid plastic containers

b. Unfilled plastic bottles

Required
Georgia
Ga. Code Ann. § 12-8-34
a. Rigid plastic containers

b. Rigid plastic bottles

Required
North Carolina
N.C. Gen. Stat. § 130A-309.10
a. Rigid plastic containers

b. Plastic beverage containers

Required
Michigan
Mich. Comp. Laws § 324.16102
a. All plastic products
Required
New Jersey
N.J. Rev. Stat.§ 13:1E-99.41
a. Plastic bottles

b. Plastic containers

Required
Virginia
Va. Code § 10.1-1415.1.
a. Plastic bottles

b. Rigid plastic containers

Required
Other States
Here we list the remaining 26 states that, according to our knowledge, enacted regulations that require the use of RICs:
Washington
Arizona
Tennessee
Massachusetts
Indiana
Missouri
Maryland
Wisconsin
Colorado
Minnesota
South Carolina
Louisiana
Kentucky
Oklahoma
Iowa
Nevada
Arkansas
Mississippi
Kansas
Nebraska
Hawaii
Maine
Rhode Island
Delaware
South Dakota
Alaska
Note that there may be other states that require RICs.
Resin Identification Codes Revisions
According to this "Standardization News", the ASTM made a major revision to ASTM D7611/D7611M.
Triangle symbol
The revision concerns the graphic symbol that must surround the number that is used to identify the resin. The symbol was changed from the RIC's original "chasing arrows" to a solid equilateral triangle.
The ASTM made this change to make it as clear as possible that the RIC's goal is to aid the identification of resin types, not identify a product's recyclability.
This is because the general public commonly associates the "chasing arrows" symbol with recycling, which is not the RIC's focus. Changing the symbol to an equilateral triangle might help to reduce misunderstandings concerning this topic.
Task group
Additionally, the ASTM's D20.95.01 task group is currently seeking to modernize the current RIC system by assessing how best to:
a. Identify additives that might markedly alter a resin's properties
b. Label resins that are currently identified as "other" in the RIC system
c. Differentiate between the different melt flows that might be used to evaluate plastic fluidity within each resin
The task group is also looking to update the code to match the most recent and developing industry practices. For example, it is considering adding a new code for linear low density polyethylene, which might help to differentiate between products made from this resin and products made in high density polyethylene (HDPE) or low density polyethylene (LDPE).