Planning to import or export wooden toys to Germany, France, Italy or other EU member states? In this article, we cover EN 71, REACH, CE marking, DoCs and much more.
Mentioned Products
Wooden trains and vehicles
Wooden rattles
Wooden educational toys
Rubik's cube
Toy Safety Directive (EN 71)
EN 71 is a package of standards designed specifically to discipline children's toy products (including wooden toys) manufactured, imported and sold in the European member states. It has been divided into 13 parts based on the regulated aspects of the product materials.
EN 71 regulates various aspects of the materials and functionality used in children's toys products, including, but not limited to flammability, mechanical and physical properties, chemicals and heavy metals.
In addition, EN 71 also stipulates requirements for graphical symbols (e.g., age warnings) and other labeling requirements, as the CE Mark.
Note: a new version of Toy Safety Standard EN 71-3:2019 on the migration of certain elements of toy products is now harmonized under Toy Safety Directive on 16 October 2019 by European Commission (EC).
EN 71 Parts
Here is an overview of the different EN 71 divisions:
EN 71-1: Mechanical and physical properties
EN 71-2: Flammability
EN 71-3: Specification for migration of certain elements
EN 71-4: Experimental sets for chemistry and related activities
EN 71-5: Chemical toys (sets) other than experimental sets
EN 71-6: Graphical symbols for age warning labeling
EN 71-7: Finger paints
EN 71-8: Swings, slides and similar activity toys for indoor and outdoor family domestic use
EN 71-9: Organic chemical compounds – Requirement
EN 71-10: Organic chemical compounds – Sample preparation and extraction
EN 71-11: Organic chemical compounds – Methods of analysis
EN 71-12: N-nitrosamines and N-Nitrosatable Substances
EN 71-13: Olfactory board games, cosmetic kits, and gustative games
Please note that the European Union Council might enforce all the above-mentioned provisions to your wooden toy products. It is therefore recommended to have your products lab-tested by an experienced and accredited testing company.
EN 71 Lab Testing
It is mandatory to have your wooden toy products lab-tested before importing them to the EU market since market surveillance authorities often request EN 71 test reports from your products.
Therefore, always make sure your wooden toy products are compliant with the relevant regulations and laws to the EU or local markets.
We recommend you to have your products lab-tested via certified companies such as Intertek, Bureau Veritas, QIMA, and TUV.
CE Mark
CE mark is compulsory for all products that fall into the scope of EN 71 standards, which includes wooden toys. Besides the CE mark, you shall also prepare additional documentation such as a Declaration of Conformity (DoC), a user manual and a technical file.
Please note that all the CE marked products in most of the EU member states need to come with a Declaration of Conformity,
Product Traceability
Most of the products, including wooden toys such as wooden vehicles, when importing to the EU market, should be labeled with a traceability code upon the products and its packaging. Here is a generic example of the traceability code:
Importer identity
SKU
Manufacturing date
Production facility
Country code
Example
Wooden Toy Wholesale Limited
WD01
May 2019
Shantou
China (CN)
Code: WD01-0519-ST-CN
Risks
Not all toys manufacturers in China, and elsewhere outside the EU, are made to comply with EN 71. The EU is generally stricter when it comes to prodcut safety and chemical compliance than most countries around the world. Some wooden toys, made for other markets, may therefore contain excessive amounts of lead, cadmium or other substances restricted by EN 71.
Further, some wooden toys made for other countries may not meet the mechanical/physical and flammability safety requirements.
In short, it's essential to assess your suppliers capability to manufacture an EN 71 compliant product before you place an order. We normally do this but verifying their existing EN 71 test reports. That said, it ultimately comes down to third-party lab testing.
CE Marking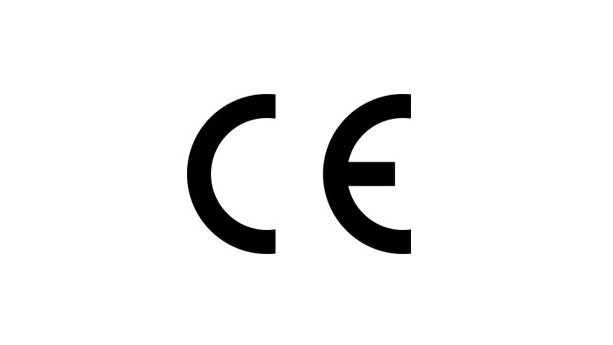 Before marketing your wooden toy products in the EU, you must verify that your products comply with all applicable mandatory EU directives, particularly the Toy Safety Directive (EN 71).
To affirm that you have done this, you must permanently mark the product, its packaging, and its user manual with the CE mark and draft a Declaration of Conformity (DoC), a user manual and technical file. Do not use a sticker or other removable mark.
CE label file
Always make sure to create a vector graphic file of the CE label and share it with your supplier, we recommend to store it in .ai or .eps format just for the sake of compatibility.
The file(s) you provide to the supplier must articulate the design of the product, packaging artwork, and user manual. You must also specify the placement of the CE mark, including these details:
Dimensions
Position
Color
Print type
You may also need to include the CE mark in your packaging artwork and user manual files.
CE Documentation
In order for your product to be fully compliant with the CE requirements, you need more than a CE mark printed on your product. You will also need to prepare some documents such as the Declaration of Conformity, User Manual and Technical File.
Declaration of Conformity (DoC)
The Declaration of Conformity is a document issued by either the importer or the manufacturer, it generally self-certifies that a product has been lab-tested by an accredited lab-testing company or a laboratory, and claims that a product is safe before launching in the market. An official copy of a Declaration of Conformity should include the following information:
Produce identification/SKU (e.g. Wooden Train toy Model AC)
Product features
Name and address of the manufacturer/importer
List of EN standards or directives
Location
Responsible individual
User Manual
The third required signifier of compliance is the user manual for your wooden toy products, which should include an overview of all relevant parts of the product and their names along with instructions for the following:
1. Installation
2. Safety
3. Care and use
4. Recharging and/or refilling
Technical File
Lastly, you must issue a technical file for your wooden toy products, which contains relevant blueprints, materials, labels, packaging artwork, and any other detailed descriptions of the product and its packaging, basically, the information you provide for your product specification.
In addition to these descriptive elements, the technical file must contain all laboratory testing reports needed to verify compliance with the EN standards and directives listed in your DoC.
Key items in the technical file:
Bill of materials (e.g. List of all materials/components of your wooden toy)
Design drawings
Label files
Packaging files
List of applied standards and directives (e.g. EN 71)
Test reports
QC reports
Risk assessment
Test Report
Relevant test reports for your wooden toy products must be enclosed in the technical file.
REACH
REACH regulation, which was first enforced in 2007 among the 28 member states of the European Union, aims at restricting the use of chemical substances in the consumer products manufactured, imported, and sold within the EU market.
Products that do not comply with the REACH regulation requirements could be banned or withdrawn from the EU market. Therefore, we recommend all the wooden toy importers should have their product sample lab-tested by an accredited laboratory before mass import.
Here are a few examples of regulated substances:
Lead
Cadmium
Mercury
Iron
Zinc
Substances of Very High Concern (SVHC)
Substances of Very High Concern (SVHC), which was first issued in October 2008, is a list of chemical substances that exist among the general consumer products, that were suggested by the EU that are harmful to public health. SVHC is subject to the REACH regulation and updated by the EU annually to include new candidate substances.
Due to the strictness and universality of the regulation, make sure you acquaint yourself with the SVHC list and relevant REACH directives so that your wooden toy products are compliant with the above-mentioned regulations of the EU.
If you want to save yourself from all the trouble of learning all the restricted substances from the list, simply contact a lab-testing company to conduct a lab-test for your products.
Lab testing
Companies that offer a full range of REACH testing services include SGS, Bureau Veritas, QIMA, and TUV. If you want to avoid all the problems brought by selling non-compliant products in the EU, we strongly suggest that you always have your products lab-tested before mass production.
Testing companies
Here are some companies offering REACH compliance testing:
QIMA
Bureau Veritas
Intertek
SGS
TUV
You can find more companies in this guide.
Costs
The costs of a REACH compliance test generally are more than $200 per product, additional charges could cause depending on the quantities, qualities, and colors of the products.
Learn more
Click here for more information about REACH lab testing.
Risks
As with EN 71, REACH compliance should not be taken for granted when importing wooden toys to the EU. Certain paints, finishing and print inks used to manufacture wooden toys contain excessive amounts of lead, mercury and other restricted substances. Keep in mind that wooden toys made for countries outside the EU are not necessarily REACH compliant.
Directive 94/62/EC: Packaging Regulations
The European Parliament and Council enforce Directive 94/62/EC since 20 December 1994, of which the goal is to regulate the hazardous substances used in packaging and the disposal of packaging waste in the EU. This directive is also applicable to wooden toy products sold in the EU market.
Heavy Metals Restrictions
Directive 94/62/EC restricts the use of heavy metals such as lead, mercury, cadmium, and zinc in the product packaging. In order to detect whether your products' packaging contains any incompliant chemical substances, we highly suggest you have your packaging materials lab-tested along with the main products. Recommended lab-testing companies include Intertek, SGS, TUV, and QIMA.
Additional Packaging Information
1. The structure of the packaging and choice of materials should allow for ready collection, reuse, and recycling.
2. The packaging may also need to display compliance marks and other requisite labels.
European Union Timber Regulation (EUTR)
Certain wooden products imported to the EU are regulated by the European Union Timber Regulation (EUTR). The purpose of EUTR is to reduce deforestation, including outside the EU. It requires importers to maintain records and assess their supply chain.
However, wooden toys are exempted from the EUTR.
Amazon Europe Compliance Requirements
In order to pass the product inspection check by Amazon, before publishing your wooden toy products on an Amazon list, make sure they are compliant with the highest possible safety standards required by the applicable laws in the EU. If you want to get more information regarding selling wooden toy products on Amazon, you can find them on Amazon Seller Central.
How does Amazon check product compliance?
Amazon can decide at its discretion to review a product for compliance, during which process it may request from you lab test reports, certificates, product photos, and invoices.
What can happen if we sell non-compliant wooden toy products on Amazon?
Please note that Amazon has a reputation for limiting sellers' product listings and suspending their accounts once they find out the products to be incompliant. Though this is rare for a first violation.