Planning to import or export workwear and protective items to the United States? In this guides, we explain the basics of OSHA requirements, ASTM and ANSI standards, FFA, textiles labeling and much more.
Mentioned Products
High visibility safety apparel
Retroreflective material
Protective clothing
Protective safety goggles
Safety boots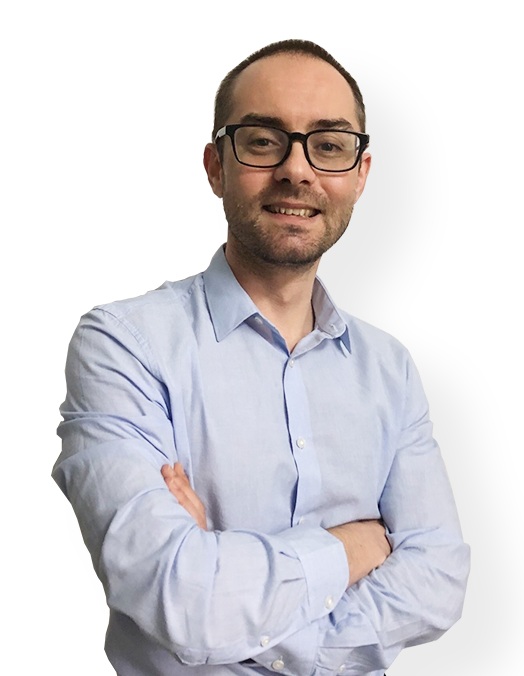 Do you need help with product compliance? (EU & US)
Request a free consultation call today with Ivan Malloci to learn how we can help you with:
Product Requirements Lists
Product Certification
Product & Packaging Labeling
Lab Testing
OSHA Requirements
People that work in proximity of a highway must wear "High Visibility Safety Apparel", which is defined as personal protective safety clothing that meets the Performance Class 2 or 3 requirements of the ANSI/ISEA.
a. Class 2 apparel must have at least 775 square inches of background material and 201 square inches of retroreflective material.
b. Class 3 apparel has more background and retroreflective material.
Such clothing enhances visibility during both day and night and thus helps to ensure the safety of the workers against the traffic.
While ANSI 107:2015 is a voluntary standard for high visibility clothing, OSHA (Occupational Health and Safety Act) and FHWA (Federal Highway Safety Administration) recognizes the use of workwear that complies with ANSI 107.
Keep in mind that voluntary standards can also be 'de facto' mandatory in the sense that retailers and other businesses only procures workwear that reach certain verifiable standards.
ASTM Standards
Internationally recognized but voluntary American Society for Testing and Materials (ASTM) rules and standards, including substance restrictions, are usually voluntary but offer a reference to achieve high safety and quality standards
Examples
a. ASTM F2302-19: Standard Performance Specification for Labeling Protective Clothing Which Provides Resistance to Incidental Exposures to Heat or Open Flame.
b. ASTM F1671/F1671M-13: Standard Test Method for Resistance of Materials Used in Protective Clothing to Penetration by Blood-Borne Pathogens Using Phi-X174 Bacteriophage Penetration as a Test System.
c. ASTM F1506-10a: Standard Performance Specification for Flame Resistant and Arc Rated Textile Materials for Wearing Apparel for Use by Electrical Workers Exposed to Momentary Electric Arc and Related Thermal Hazards.
d. ASTM F1891-19: Standard Specification for Arc and Flame Resistant Rainwear.
Learn more
See this page for more information about ASTM standards and rules.
ASTM testing
Workwear suppliers outside the United States seldom have ASTM testing reports; you can reach a lab testing company such as Bureau Veritas or TUV to assess the compliance of your product with relevant standards
Risks
Note that workwear manufactured outside the United States are not by default design and produced to comply with ASTM F2302-19 and other standards.
FFA
16 CFR Part 1610, the Standard for the Flammability of Clothing Textiles, is part of Federal law and so applies in all states. It is voluntary for some kinds of apparel and mandatory for others.
Fabric Classification
Class I fabrics are exempt from 16 CFR Part 1610. The following two kinds of fabrics are Class I:
1. Plain surface fabrics, regardless of fiber content, with a weight of 2.6 ounces per square yard (Approx 88.2 grams per square meter).
2. Any fabric made of acrylic, modacrylic, nylon, olefin, polyester, and wool; or any combination of the above-mentioned fibers. This exemption is valid regardless of the surface (i.e., plain or raised-fibers) and the fabric weight.
FFA Testing
The best strategy to ensure FFA compliance is to have a third-party testing company examine a sample of each fabric you are using in your product.
General Certificate of Conformity (GCC)
For workwear products, the importer or manufacturer may need to issue a General Certificate of Conformity (GCC). This document indicates that laboratory tests have shown the product to be compliant with applicable CPSC and ASTM safety standards.
Keep in mind that the GCC is not mandatory for all products, but you better contact the CPSC to confirm if the type of workwear or protective product you intend to import or export requires a GCC.
Content Summary
1. Product name and description
2. List of applicable CPSC safety rules and ASTM standards
3. Your company name
4. Contact details: Mailing address, e-mail address, phone number
5. Name of the person holding the test report
6. Date (month, year) and place (city, country) of production
7. Date (month, year) and place (city, country) of product testing
8. Third-party testing company, contact person, e-mail, phone number and address
Learn more
This guide explains how to create a GCC when importing workwear products to the US.
California Proposition 65
California Proposition 65 applies to all products marketed in the state of California, setting limits on the levels of more than 800 substances, including heavy metals.
It is illegal to sell any workwear products with more than the allowed concentration of any of the listed chemicals in California.
Examples of restricted substances
Lead
Cadmium
Mercury
Phthalates
California Proposition 65 Lab testing
To verify that your workwear products meet the requirements of California Proposition 65, you must arrange for lab testing by a third-party testing company, preferable before you import the product, as most suppliers in Asia cannot provide this service.
Testing costs
The bare minimum cost of California Proposition 65 third-party lab testing is approximately $200, but it increases with the number of products, materials, and colored dyes that need testing.
For a large number of complex products, the total cost may be orders of magnitude higher.
Testing companies
Click here to find out about specific companies that provide California Proposition 65 lab testing services.
Warning Labeling
In some cases, instead of subjecting your product to California Proposition 65 third-party, it is permissible to attach a warning label to the product or its packaging.
When applicable, this is the only acceptable alternative to third-party testing.
Risks
Fabrics, metal and plastic parts manufactured outside the United States are not necessarily made to comply with CA Prop 65.
Country of Origin
Federal law requires that any workwear products sold in the US feature labels indicating their country of origin. Both the product and its packaging must have the origin permanently printed, stamped, or otherwise affixed to them, not just indicated with a sticker.
Examples
Made in China
Made in Malaysia
Made in India
Made in France
Made in Mexico
Made in Vietnam
Label file
Before the manufacturers can begin mass-producing your product, they will need you to provide a vector graphic file, typically in .ai or .eps format, showing how you want the country of origin printed on the product and packaging.
Textiles Labeling
Any garment or other textile imported to or made in the US must have a textiles label that shows its fiber composition and ASTM care labels permanently attached to or printed on it. This label often takes the form of a nylon patch sewn onto the item.
Label Information
Importer or manufacturer information
Fiber composition (e.g. 100% cotton)
ASTM care labels (link)
English language
Label file
You will need to design the textile label and save the design to a vector graphics container file format, preferably .ai or .eps, then send it to the manufacturer prior to the start of mass-production.
Product Packaging
The following sections summarize the standards all importers and manufacturers must follow regarding packaging for the US market:
Heavy Metals Restrictions
You will need to contract with a third-party company, such as Intertek, SGS, TUV, or QIMA, to test your packaging materials to ensure levels of lead, cadmium, mercury, and other heavy metals are below the limits imposed by the individual states in which you plan to sell your products.
Labeling Requirements
The product packaging may also need to display any applicable compliance marks along with the country of origin label.
Amazon Compliance Requirements
In order to err on the side of caution, Amazon enforces the strictest safety standards and labeling rules that could apply to your product, sometimes even ones that are voluntary under state or federal law.
You will need to check your product against the product category requirements for its type in Amazon Seller Central prior to selecting a supplier.
How does Amazon check product compliance?
When you list a new SKU and afterward, at Amazon's discretion, you may need to provide Amazon with lab test reports, certificates, product photos, and invoices.
What can happen if we sell non-compliant workwear products on Amazon?
Amazon can remove your product listing if they decide that you have failed to show compliance with state law, Federal law, or Amazon's own guidelines. While it typically only removes the non-compliant SKUs, they may decide to pull all your listings and/or suspend your account.