Planning to sell personal safety products on Amazon.com? In this guide, we introduce you to product standards, lab testing, certification, packaging, and labeling requirements that Amazon sellers must be aware of.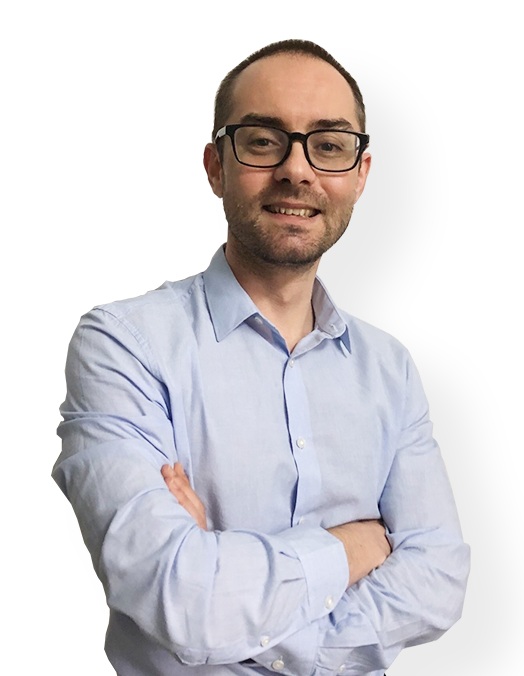 Do you need help with product compliance? (EU & US)
Request a free consultation call today with Ivan Malloci to learn how we can help you with:
Product Requirements Lists
Product Certification
Product & Packaging Labeling
Lab Testing
Face Masks and Respirators
Amazon sets out selling requirements for face masks and respirators on its platforms. If a seller plans to list N95 or N99 respirators, these products must be NIOSH-approved, and compliant with other OSHA regulations, such as 29 CFR 1910.134.
On the other hand, if a seller is making claims on selling surgical masks, these masks must be compliant with the 21 CFR 878.4040 (FDA) and tested for applicable ASTM standards. In addition, surgical masks listing on Amazon must have a 510(k) filed with the FDA.
When face masks or respirators are compliant with both NIOSH and FDA standards and requirements, then such products are considered surgical N95 masks, which should be specifically indicated on the product packaging.
Products
N95 masks
N99 masks
Surgical masks
Dustproof masks
Hayfever masks
Regulations and Standards
29 CFR 1910.134 (PPE)
NIOSH standards (PPE)
21 CFR Section 878.4040 (Medical Devices)
ASTM F2101 (Medical Devices)
ASTM F2299 (Medical Devices)
Learn more: Click here
Hand Sanitizers
Amazon requires hand sanitizers, such as alcoholic liquid hand soap, spray hand sanitizers, gel sanitizers, and similar products to meet applicable FDA requirements, including FDA registration, GMP (Good Manufacturing Practice), and OTC (over the counter) labeling requirements.
As an example, the FDA requires that for alcoholic hand sanitizers, the effective ingredient content must be 60%-95% of ethyl alcohol or ethanol, or 70%-91.3% isopropyl alcohol.
Also, Amazon often updates its guidelines according to the circumstances. For instance, during the outbreak of COVID-19, Amazon responded to the emergent requirements from FDA on Certain Alcohol-Based Hand Sanitizer Products and requires that such products must be manufactured according to the specified ingredients and formulas approved by WHO (80% ethyl alcohol or 75% isopropyl alcohol).
The label description for these products should also be written according to the standards elaborated on the FDA documents.
Products
Liquid hand soap
Spray hand sanitizers
Gel sanitizers
Regulations
Disinfectant Wipes
Amazon doesn't provide specific selling policies for disinfectant wipes. However, sellers should still follow Amazon's applicable policies for medical devices since such products are intended for bacteria and germs killing, which accord with FDA's definitions for medical supplies.
As such, sellers should ensure that the disinfectant wipe manufacturer is FDA-registered and compliant to the GMP and OTC labeling requirements.
Products
Antibacterial hand wipes
Disposable towels
Regulations
Protective Goggles and Face Shields
Amazon permits the sales of face shields or goggles intended for medical purposes in its platform, only if these products are compliant with the applicable FDA requirements.
Non-medical protective face shields and goggles can be listed as long as they aren't marketed – and do not contain in the packaging description – any claims concerning medical functionality nor are compliant with relevant OSHA requirements.
Products
Medical goggles
Anti-chemical splash goggles
Anti-fogging goggles
Full-faced medical face shields
Half-faced medical face shields
Regulations and Standards
OSH Act – Protective Goggles
ANSI /ISEA Z87.1 Requirements for Personal Eye and Face Protection Devices
21 CFR Part 801.410 (for medical goggles)
Protective Gloves
Amazon requires that gloves for medical, surgical and examination purposes must conform to FDA's requirements and standards for such products, such as 21 CFR 878.4460, for surgical gloves, and 21 CFR 880.6250, for other medical gloves, and have a 510(k) filed with the FDA pertaining to the specific product.
For other non-medical use gloves, such as disposable plastic gloves, sellers should not use descriptive words related to medical and surgical purposes on the product listing page. Also, when required, protective gloves shall comply with the relevant OSHA requirements.
Products
Nitrile surgical gloves
Latex surgical gloves
Medical exam gloves
Chemo medical gloves
Regulations and Standards
OSH Act – Protective Gloves
ANSI/ISEA 105-2016 Hand Protection Classification
21 CFR 878.4460 – Requirements for Non-powdered Surgeon's Glove
21 CFR 880.6250 – Requirements for Non-powdered Patient Examination Glove
ASTM D7103-19, Standard Guide for Assessment of Medical Gloves
Protective Gowns and Suits
Amazon set out rules for selling protective gowns, suits, aprons, shoe covers, caps, and other personal protective equipment for surgical and medical purposes. Such products must comply with the FDA's requirements and standards on medical products and submit 510(k) filed to Amazon before listing.
Personal protective equipment without medical or surgical protective functions shall comply with relevant requirements for protective equipment.
Products
Surgical gowns
Surgical aprons
Surgical caps
Standards
21 CFR 878.4460 – Requirements for Non-powdered Surgeon's Glove
21 CFR 880.6250 – Requirements for Non-powdered Patient Examination Glove
AAMI PB70
Requirements for Products Listing
Amazon places stringent requirements to sell certain personal protective products such as face masks, hand sanitizer, and others and requires such products to comply with the relevant regulations, mainly concerning the FDA or OSHA.
Before listing the above-mentioned products and their kinds, sellers are also required to comply with the following::
Provide products' purchase invoices from manufacturer or distributor
Provide images of the products or the packaging
Learn more: Click here
Other Information
Lab Testing
Amazon sellers must ensure the products compliant with all applicable federal, state, and jurisdiction laws and regulations. Personal protective equipment is generally required to be tested according to the relevant ANSI, ASTM, or other standards.
Also, Amazon requires all medical devices listed on its platform to comply with the FDA's requirements for related products in the aspect of registration, clearance, approval, labeling, and marketing.
In both cases, it's highly suggested to contact a qualified lab testing in order to get the product tested, such as QIMA, SGS, TUV, or other.
Product Packaging and Labelling Requirements
If you are a seller using FBA service, Amazon has provided packaging instructions for you to follow before sending your products to Amazon's warehouses. Products that are loose, sold as a set, placed in boxes, poly-bagged, or cases, such as face masks, gloves, surgical gowns, should be packaged correctly according to the guidelines set out specifically for their kind.
Amazon has also provided labeling requirements for medical devices on Amazon Seller Central. The content on the labeling should be or contain the following information:
Written in English
Manufacturer/distributor/supplier's business information (including street address, city, state, and zip code)
Directions for use
Duration of application
Learn more: Click here
Additional Resources
1. Face Mask Regulations and Standards in the United States: An Overview
2. List of Products Covered by FDA Regulations: An Overview