Planning to import N95, N99 or other face masks into the United States? In this guide, we cover the basics of face mask and respirator standards, FDA requirements, labeling requirements, lab testing, and more.
Mentioned Products
3-ply, 4-ply and 5-ply surgical masks
N95, N99, N100 masks or respirators
FFP1, FFP2, FFP3 masks and respirators
KN95 masks or respirators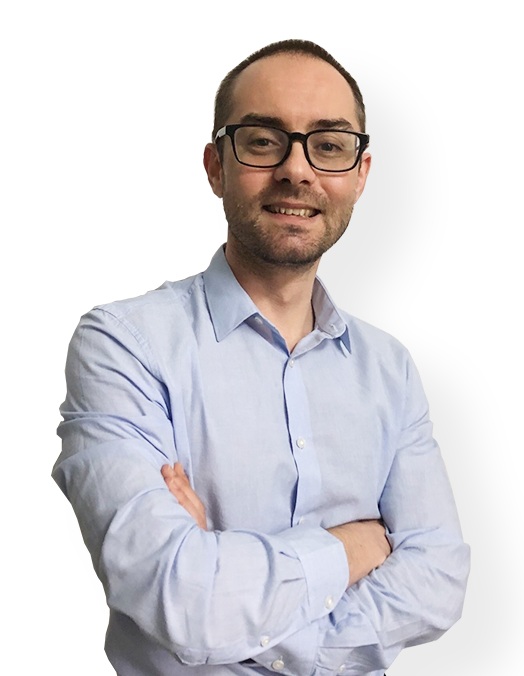 We Help Brands & Importers With Product Compliance (US & EU)
Book a free consultation call today with Ivan Malloci to learn how we can help you with:
Product Requirements Lists
Product Certification
Product & Packaging Labeling
Lab Testing
Filter capacity classification
Here are some mask and respirator types (and their respective filtering capacity) you should be aware of before reading this guide:
1. N95, N99, N100 standards: maintained by the American National Institute for Occupational Safety and Health (NIOSH)
N95: at least 95%
N99, FFP3: at least 99%
N100: at least 99.97%
2. FFP1, FFP2, FFP3 standards: maintained by the European Committee for Standardization (CEN)
FFP1: at least 80%
FFP2: at least 94%
3. KN95: maintained by the General Administration of Quality Supervision, Inspection and Quarantine of the People's Republic of China
---
COVID-19 FDA Exemptions Due to Mask Shortages in the United States
Due to the current situation, the FDA is currently accepting the import N95 respirators that aren't approved by NIOSH, but which are approved by authorities in the EU, China, Japan, Korea, Mexico, Australia, or Brazil. The 510 (k) Premarketing Notification for surgical masks has also been relaxed. Notice that this can change at any moment.
Learn more: Link
---
Surgical Masks and Respirators: 21 CFR (FDA)
Surgical masks sold in the US are regulated under 21 CFR Section 878.4040: Surgical apparel by the FDA. According to the definition provided by the FDA, surgical masks are intended to protect both the wearer and the patient from microorganisms, body fluids, and others.
The FDA sets requirements and provides guidance for surgical masks including:
Identification
Classification
Non-clinical and clinical performance
Usability performance
Labeling requirements
Warning and precautions
510 (k) Premarketing Notification
Surgical masks, including isolating masks, procedure masks, and dental masks, are classified as class II devices by the FDA. For these devices, manufacturers or importers are required to submit 501(k) premarket notification, and obtain FDA clearance, before placing the product in the market.
The premarketing notification submission shall be done 90 days prior to the product placement on the US market. Also, submitters must provide a comparison table with their devices and similar marketed devices to support their claims.
Here we provide a brief summary of the premarket notification submission:
Product specification and dimensions
The establishment registration number
Production comparison with similarly marketed products
Registered person contact
Compliance statement
Relevant test reports
Face masks' importers can find the guidance document for premarketing notification on the FDA official website.
In the following sections, we briefly describe the main requirements.
Note that surgical N95 respirators are exempt from the premarket notification if they are NIOSH (National Institute for Occupational Safety and Health) approved, the components that enter in contact with the user skin are biocompatible, and the nonclinical tests show compliance with the required flammability and resistance to fluid penetration characteristics.
Description of the Device
FDA suggests providing a description of the face masks that you intend to import, including a comparison with a similar device that is already approved. Such comparison shall include information such as:
Materials
Dimensions
Design
Other relevant features
Fluid Resistance
For surgical face masks, fluid resistance is essential to prevent the transmission of infected blood and other body fluids. Surgical masks must be tested for fluid resistance according to the ASTM F1862 standard.
ASTM F1862 provides standard test methods for the resistance of fluid penetration. A small volume of synthetic blood (around 2 mL) is used for testing the masks at different velocity (80 mmHg, 120 mmHg, and 160 mmHg).
Filtration Efficacy
It is common to see N95 respirator masks sold in the USA, which indicate that the respirator has been tested to filter out over 95% of airborne particles.
For surgical masks that are not approved by NIOSH, FDA suggested that importers who wish to claim their masks are N95 filtration capacity shall conduct tests according to ASTM F2101 and ASTM F1215 for bacterial filtration (BFE) and particulate filtration (PFE) respectively.
However, if your masks are already approved by NIOSH, you can submit the NIOSH certificate instead.
Bacterial Filtration Efficiency (BFE)
BFE is the measure of the ability to protect against biological aerosols, pollen or droplet in size of around 3µm. BFE is often expressed in percentage of the ability to prevent the passage of the particles (e.g BFE ≥ 95%) on the packaging.
The ASTM F2101 provides a standard test method for evaluating the BFE of surgical masks. Surgical masks shall comply with ASTM F2101 in order to be compliant with FDA. Further, ASTM has classified three different levels for masks with different BFE performance as shown below:
ASTM Level 1 Surgical masks – BFE ≥ 95%, Fluid resistance 80 mmHg
ASTM Level 2 Surgical masks – BFE ≥ 98%, Fluid resistance 120 mmHg
ASTM Level 3 Surgical masks – BFE ≥ 98%, Fluid resistance 160 mmHg
Particulate Filtration Efficiency (PFE)
PFE is the measure of the ability to protect against smaller particles at a sub-micron level around 1 µm. It is also common to find the PFE percentage on the mask's packaging.
The ASTM F2299 provides the standard test method for measuring the PFE of the surgical mask. Similar to the BFE, ASTM has also categorized the masks with different PFE into 3 levels:
ASTM Level 1 Surgical masks – PFE ≥ 95%@0.1 micron, Fluid resistance 80 mmHg
ASTM Level 2 Surgical masks – PFE ≥ 98%@0.1 micron, Fluid resistance 120 mmHg
ASTM Level 3 Surgical masks – PFE ≥ 98%@0.1 micron, Fluid resistance 160 mmHg
Differential Pressure
For surgical masks that are not NIOSH certified N95, FDA also recommends measuring the differential pressure according to MIL-M-36945C 4.4.1.1.1, which evaluates the resistance of the masks to airflow. Such a characteristic is related to the breathability and comfort of the mask.
Flammability Test
Surgical masks shall also be tested for flammability. Under the recommendations provided by the FDA, importers can use any one of the standards below to determine whether the face mask is compliant in terms of flammability:
16 CRF 1610 – Standard for the flammability of textile products
NFPA standard 702 – Standard of flammability of wearing apparel
UL 2154 – UL Standard for Safety Fire Tests of Surgical Fabrics
Class 1 and Class 2 flammability materials are recommended to be used for surgical masks.
Labeling and Warnings
Importers also need to ensure that the face masks are correctly labeled. The labeling shall include information such as:
Manufacturers information
Intended use of products
Directions for use of products
Country of origin
Compliance marking
The 21 CFR 807.87 outlines the labeling requirements and importers can find the general labeling provisions in the 21 CFR 801.
Also, Class 3 flammability surgical masks shall contain a warning label that explains that the product is not considered as compliant with 16 CFR 1610, NFPA or CPSC flammability standards, and thus might be set on fire in the proximity of high-intensity heat source or flammable gas.
Quality Management System
Surgical masks are Class II devices defined by the FDA, and the manufacturers shall conform with the Good manufacturing practice (GMP). The GMP sets requirements for the design, manufacture, packaging, labeling, storage, installation services offered by the facilities.
Foreign manufacturers are also obligated to provide permits or reports to show compliance with the quality management system. Each manufacturer shall also maintain a quality system where appropriate and compliant to the requirements of 21 CFR 820, which is considered to be similar to ISO 13485.
Registration and Listing
When submitting the premarket notification for your face masks, you will need to provide the establishment registration number for your product. Before the importation, importers or manufactures shall also provide the information below by using the FDA electronic device registration and listing system:
The name and mailing address of the device establishment
The web site address of the device establishment (if applicable)
Contact of the owner or operator
Contact of establishment's official correspondent
All trade names used by the establishment
Protective Masks and Respirators: OSHA
For respirators that are intended to be used to prevent occupational diseases caused by harmful dust, smokes, fogs, and other hazardous gases, the OSHA (Occupational Safety and Health Administration) provides a general provision to determine the compliance requirements of respirators.
29 CFR 1910.134
Under the 29 CFR 1910.134, respirators shall achieve a minimum filter efficiency based on the different classes. For instance, N95 respirators shall filter out at least 95% of penetrating particulars, and N99 can filter out at least 99% of penetrating particular.
Also, the letter N, P, and R indicate the oil resistance as shown below:
N – Not resistant to oil
P – Partially resistant to oil
R – Oil-proof
Among the requirements, it is stated that respirators shall be certified by NIOSH.
NIOSH requirements
42 CFR Part 84 (Subpart K—Non-Powered Air-Purifying Particulate Respirators) specifies the requirements that must be met by respirators devices in order to be approved by NIOSH, including but not limited to:
Components
Filter identification
Filter efficiency level determination
Airflow resistance test
Exhalation valve leakage test
Other Regulations
California Proposition 65
California Proposition 65 aims at limiting exposures to hazardous chemicals in most products, including personal protective equipment. With that said, if you are planning to import and sell face masks in California, you shall verify the restricted substance in your product, which can be done by third-party companies such as SGS and TUV.
Here are some substances restricted by CA Prop 65:
Lead
Cadmium
Mercury
Formaldehyde
Risks
Some synthetic materials used to manufacture face masks and respirators may contain excessive amounts of restricted chemicals and heavy metals.
Country of Origin
In the US, it is mandatory to affix the country of origin label on imported products, including face masks. It is not possible to place the country of origin on the product, the label shall be permanent and visibly attached to the packaging. In addition, importers shall instruct the supplier with the label placement.
Examples
Made in China
Made in Korea
Made in the United States
Made in Germany
Product Packaging
Besides the face masks, the packaging is also regulated when importing to the US. Many US states set limits on the hazardous substances used in the packaging material. Follows with a brief overview of those packaging requirements.
Heavy Metals Restrictions
Heavy metals such as cadmium, lead, mercury are restricted for the packaging material. Importers shall not use excessive content of heavy metals for their packaging. In fact, not many suppliers can provide the test report of the packaging, as such, third-party packaging testing service is the only way to verify and comply with the regulation.
Labeling Requirements
For face mask products, it is essential to provide compliance and product information on the packaging. Importers shall list all applicable standards, filtration efficiency, compliance mark, and manufacturers' information on its packaging.
Bag Suffocation Warning
Bag suffocation warning label texts are mandatory for all Amazon sellers and in certain US states. In this article, we explain what you must know about creating warning label files, risks, and non-compliance penalties.
Amazon Example
Warning: To avoid the danger of suffocation, keep this plastic bag away from babies and children. Do not use this bag in cribs, beds, carriages, or playpens. This bag is not a toy.
Amazon Face Mask & Respirator Requirements
Amazon has stringent requirements for medical devices. Generally speaking, suppliers shall be registered with the FDA and products cleared by the FDA for sale in the US. In addition, face mask product must be labeled with information including:
Manufacturers information
The purpose of products
User instruction
Method of application
Before importing the face mask to the US, we suggest that you can read the relevant product requirement in the Amazon Seller Central.