Third-party lab testing is mandatory for a growing number of products sold on Amazon.com. In this guide, we explain what Amazon sellers must know about lab testing and test report submissions.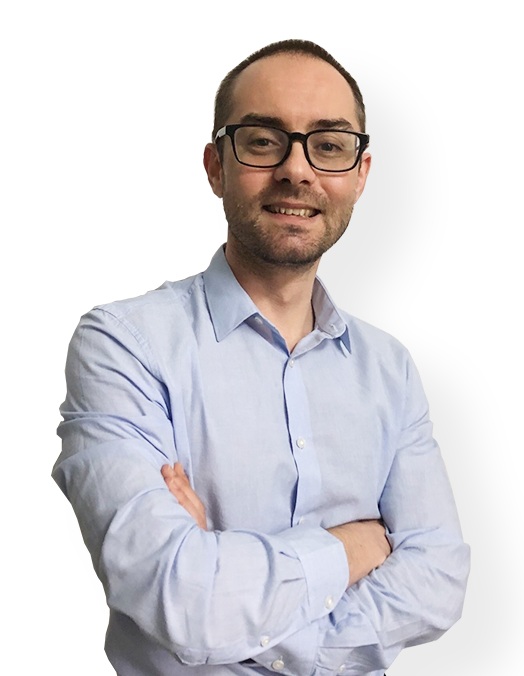 Do you need help with product compliance? (EU & US)
Request a free consultation call today with Ivan Malloci to learn how we can help you with:
Product Requirements Lists
Product Certification
Product & Packaging Labeling
Lab Testing
Is product lab testing required for all products sold on Amazon?
Amazon requires that products sold on its platform are compliant with the relevant safety standards, substance restrictions, labeling, and certification requirements. If you're selling on Amazon.com in the United States, then your products must comply with US product regulations. Likewise, products sold on Amazon in Europe must comply with EU product directives and safety standards.
As such, it depends on whether lab testing is required in the country or state in which you intend to sell your product.
That said, keep in mind that all unsafe products are subject to recalls. Third-party lab testing is the only reliable way to assess if a product is safe and compliant – even if third-party lab testing is not compulsory.
It's also important to mention that pressure is mounting on Amazon to take responsibility for the safety of products sold on its platform. It may not be long before third-party safety testing is mandatory for all products sold on Amazon.com.
For which products is lab testing required on Amazon?
Whether product testing is mandatory or not depends on the applicable regulations. For example, all children's products sold in the USA must comply with the CPSIA – which in turn requires test reports issued by a CPSC-accepted testing lab.
Here are some products for which lab testing is usually required:
Toys
Children's products
Children's furniture
Medical devices
Cosmetics
Power banks
There are also cases in which Amazon sets the bar higher than the legal requirements. A few years ago, Amazon.com forced all hoverboard sellers to provide valid UL 1642 and UL 60950-1 test reports.
What's interesting here is that UL standards are voluntary. Still, the way Amazon dealt with hoverboard sellers demonstrates the fact that they do have the power to require compliance safety standards that exceed those imposed by the government.
This requires that sellers understand both product regulations and any additional standards required by Amazon.
What kind of test reports does Amazon request?
The type of test report that Amazon may request largely depends on the market, product type, and age group. In theory, Amazon can request any test report that is required for a certain product in that country or market.
That said, the majority of test report requests we have dealt with fall within the following categories:
ASTM F963-17 test reports
ASTM F963-17 compliance is required when selling children's products in the United States. As such, Amazon requests ASTM F963-17 test reports when verifying CPSIA compliance.
REACH test reports
REACH restricts chemicals and heavy metals in all consumer products sold in either the EU or the UK. We have seen Amazon requesting REACH test reports for a wide range of products, including jewelry and accessories.
CE test reports
CE marking is mandatory when selling toys, electronics, PPE, medical devices, and many other products in the EU. However, using the CE mark also requires that the product is technically compliant with the applicable harmonised standards – which in turn requires lab testing.
Amazon often requests test reports as part of the compliance check if you sell products that require CE marking.
UL test reports
Compliance with UL standards is generally voluntary in the US but recommended by the CPSC for some products. Further, Amazon also requires UL compliance when selling certain types of products.
How do I know which tests I need for my product?
Amazon product safety guides can be found in Amazon Seller Central. Here are some product categories they cover:
Drawstrings in children's clothing
Children's Jewelry
Children's Products
Selling Toys in the US
Power banks
String lights
Amazon normally lists mandatory standards for which a corresponding test report must be provided.
Example: Power Banks (Link)
UL 2056
or UL 2054 and UL 60950-1
or UL 62133 and UL 60950-1
Example: Children's Jewelry (Link)
ASTM F2923-14
CSPA Phthalates and cadmium
You can also request an assessment of applicable safety standards and testing requirements from a third-party testing company.
Which lab testing companies are accepted by Amazon?
This also depends on the specific product. For example, children's product test reports must be issued by a CPSC-accepted testing company. This is not an Amazon-specific requirement, but mandatory for all children's products sold in the United States.
For certain product categories, such as power banks, Amazon requires that the testing company is accredited (e.g. ILAC ISO 17025).
Generally speaking, test reports issued by well-known testing companies such as QIMA, Bureau Veritas, Intertek, Eurofins, and SGS are accepted. You can also search for testing companies on the Amazon Service Provider Network.
How do I submit a test report to Amazon?
Amazon will normally contact sellers when they require test reports, which can be submitted via email. Amazon may require test reports after you list a new product, or at a later date. Failing to provide a test report may result in the product being removed.
How much time do I have to submit a test report?
Amazon normally requires that you submit the test report within 30 days.
At what stage should Amazon sellers arrange lab testing?
You should absolutely not wait to book lab testing until Amazon requests a test report. It often takes more than 30 days to arrange lab testing. Further, if you find that the products fail lab testing at this stage you will likely need to scrap all the products that are affected.
It's essential that your products are tested and verified as compliant before your supplier ships anything to Amazon or your own warehouse.
Why does Amazon request test reports that are not relevant to my product?
We have seen Amazon decide that certain product categories must suddenly be compliant with certain regulations or standards.
For example, this happened in 2015 when Amazon removed all hoverboards that were not compliant with certain UL standards. In 2023, we received several reports from Amazon sellers of backpacks that faced CPSIA test report requests – despite the sellers considering the backpacks to not be children's products.
Making certain claims about the ability of a product to, for example, offer treatments can also trigger test report requests.
Can I challenge a test report request from Amazon?
You can try, but it is unlikely to be successful. Challenging a test report request is not like challenging a parking ticket.
Either your product is safe and compliant, or it's not. If it is safe and compliant, then you must have a test report to prove this. If you don't, then you simply have no evidence that your product is safe and compliant.
Amazon has the right to verify product compliance, and their compliance team will not back down.
Can I provide a test report from my supplier?
Some sellers attempt to use existing test reports held by the supplier. This is rarely a workable option for the following reasons:
1. The test report must be valid for the same product/SKU (not a 'similar' or an entirely different product)
2. For some products, the test report must be valid for the same production run. As such, you cannot use 'old' test reports.
3. Test reports held in the supplier's name can sometimes not be linked to the product you're selling. This is often the case when you buy the product from a trading company, which in turn provides a test report held by the original manufacturer. Further, some regulations explicitly require that the test report is held by the importer.
In short, there are few scenarios in which you can use a test report held by a supplier, or other company.