Planing to import and sell electronic products in Singapore? in this guide, we what you must know about the relevant product regulations, standards, heavy metals restrictions, labeling requirements, documentation, lab testing, and more.
Mentioned Products
Smartphones
Table lamps
Hairdryers
Refrigerators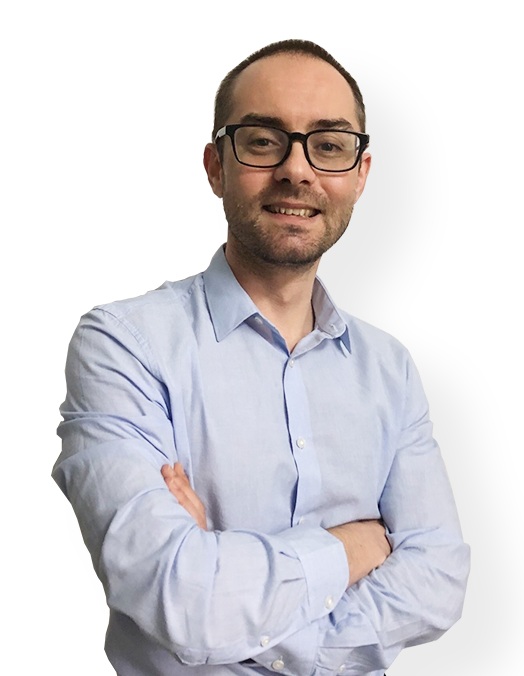 Do you need help with product compliance? (EU & US)
Request a free consultation call today with Ivan Malloci to learn how we can help you with:
Product Requirements Lists
Product Certification
Product & Packaging Labeling
Lab Testing
Consumer Protection (Consumer Goods Safety Requirements) Regulations
The Consumer Protection (Consumer Goods Safety Requirements) Regulations, or CGSR, aims at enhancing consumer protection against unsafe products in the Singapore market.
Excluding 33 categories of household appliances that fall under the scope of the CPSR – see the section below for more details, – general consumer electronics products are covered by the CGSR. Here are some examples of covered products:
Dryers for clothing
Coolers for wine
Dishwashers
BBQ stoves
Split air-conditioners
The CGSR classifies consumer goods into 2 categories as below:
Category 1
If there are applicable international standards for your electronic products, it is classified as a category 1 product by the CGSR. Applicable international standards include:
ISO standards
IEC standards
EN standards
ASTM standards
Category 1 goods must be compliant with the relevant standards to be imported to Singapore, and it's the importers' responsibility to ensure the product is safe, and conduct the necessary lab testing.
Category 2
Consumer electronics that aren't classified as category 1 products are classified as category 2 products by the CGSR.
Category 2 goods must comply with applicable regional or national safety standards, otherwise, Enterprise Singapore has the right to recall your products in the Singapore market, and the importer is liable to be convicted or subject to fines.
Safety Standards
Here we list some of the safety standards that can be applicable to your products. Notice that Singapore recognizes some EU standards (EN) and US standards (ASTM) – in addition to its domestic Singapore Standards, and international ISO and IEC standards. EN, ASTM, ISO, and IEC standards are generally more well known by electronics manufacturers in Mainland China, Taiwan, and South Korea.
EN Standards for Electronic Products (European Union)
EN 62115 – Safety requirements for electronic toys
EN 60335-2-65 -Safety Standards for air purifier
EN 60335-2-40 – Safety Standards for the dehumidifier
EN 60335-2-28 – Safety Standards for sewing machine
EN 60335-2-24 – Safety Standards for the wine cooler
ASTM Standards for Electronic Products (United States)
ASTM F400 – Safety requirements for disposable lighters
ASTM F963 – Safety requirements for electric toys
ISO/IEC Standards for Electronic Products (International)
ISO 8124 – Safety requirements for electronic toys
IEC 60745/61029/60335-2-45 – Safety requirements for Electric power tools
IEC 60335-2-5 – Safety requirements for Dishwasher
IEC 60335-2-24 – Safety requirements for Freezer
IEC 60950-1 – Safety requirements for laptop
Singapore Standards for Electronic Products
SS 144 – Safety requirements for appliances switches
SS 144 – 13A plugs and socket outlets
SS 146 – Safety of household and similar electrical appliances
SS 227 – Switches for household and similar fixed electrical installations
SS 246 – Fused and unfused adaptors
Labeling Requirements
In general, labels in the English language are required for imported goods including electronic products, and importers must specify at least the country of origin.
Importers shall refer to the country of origin standards if additional requirements apply.
Lab Testing
Third-party lab testing is often necessary for the sake of verifying that the product is compliant with the relevant product standards. The alternative is to request a lab test report from the supplier, assuming they can supply one.
We recommend that you contact a well-known and established testing company, such as SGS, TUV, or Intertek. Several major testing companies have offices and testing facilities in Singapore.
Consumer Protection (Safety Requirements) Regulations
The Consumer Protection (Safety Requirements) Regulations, or CPSR, regulates 33 categories of household appliances in Singapore. Importers must refer to the specified standards and affix the SAFETY Mark on the product or its packaging.
Here are some examples of controlled goods under the CPSR, classified by their level of safety risk:
Low-Risk Products
Air conditioners for room use
Table lamps
Fuses (≤13 amperes for use in a plug)
Medium-Risk Products
AC adaptors
Household fans
Haircare appliances
Microwave ovens
High-Risk Products
Gas cooking appliances
Water heaters
Refrigerators
Registration and Documentation
If your electronic product falls into one of these 33 categories, then you must register with the Enterprise Singapore before listing your product in the Singapore market.
First of all, you must register your company as a Registered Supplier (RS). Once your application is approved, you will receive a Registered Supplier's Code (RS Code).
Note that only Singapore-incorporated companies can register themselves as a registered supplier for the process.
The registration for both importers and their products can be done through the Consumer Product Safety and Accuracy (CPSA) System.
Supplier's Declaration of Conformity
If your product is classified as low risk, you shall then submit a Supplier's Declaration of Conformity (SDoC) containing your brand name, product model number, name of the testing lab, test report number, and more relevant information.
Certificate of Conformity
If your product is classified as medium or high risk, you must obtain a Certificate of Conformity (CoC) from a Conformity Assessment Body, and submit it to Enterprise Singapore when registering your product.
Labeling Requirements
SAFETY Mark
As said, importers shall register their electronic products via Enterprise Singapore. Once the registration process is completed, they will obtain the SAFETY Mark, which has a unique code and thus allow customers and authorities to track the registrant and registered model. Importers shall affix the SAFETY Mark on the product and its packaging.
Also, importers shall not expect their supplier to provide a SAFETY Mark for their product. Instead, they shall follow the SAFETY Mark guidelines for understanding the requirements such as placement, color, size, and restriction.
Other Labeling Requirements
Similar to the CGSR's labeling requirements, the label shall be permanently, visibly, attached to the product or its packaging in English.
Lab Testing
The CPSR requires third-party conformity assessment bodies (CABs) to carry out testing against the standards that apply to your electronic products.
Thus, importers must ensure that their test reports are issued by an accredited CAB appointed by Enterprise Singapore.
We recommend importers shall first contact a testing company that has been accredited as CAB and follows the guideline on the official website of Enterprise Singapore. Here are some accredited laboratories for your reference:
IMDA EMC Framework for Telecommunication Equipment
The Infocomm Media Development Authority (IMDA) provides general provisions for electromagnetic compatibility and safety of communications technology equipment in the Singapore market.
Product Scope
Similar to Title 47 CFR Part 15 (FCC, United States) and the EMC and Radio Equipment Directives (European Union), the regulation covers radio and wireless devices such as Bluetooth devices, wireless LAN devices, and 3G/4G/5G devices.
Here are some examples of covered products:
Bluetooth speakers
Wireless headphones/earphones
Smartphones
Computer laptops
Smart home appliances
Standards Requirements
The regulation requires that imported products must comply with the requirements of relevant international standards. They also list some conditional and voluntary standards, depending on product types.
Here we list some examples of standards.
Mandatory Standards
a. IEC CISPR 32 – EMC of multimedia equipment – Emission requirements
b. EN 301 489 – EMC standards for radio equipment and services
Conditional Standards
a. IEC 60950-1 – General safety requirements of information technology equipment
b. IEC 60065 – Safety requirements of audio, video and similar electronic apparatus
c. IEC 62368-1 – Safety requirements of audio/video, information, and communication technology equipment
Note: Conditional standards apply when the equipment application falls into the scope of the standards.
Voluntary Standards
a. IEC 61000-4 – International Electrotechnical Commission's immunity standard
b. ISO 7637-2 – Electrical disturbances from conduction and coupling
Registration
All telecommunication equipment manufactured imported or sold in Singapore is subject to registration under any one of the following schemes:
Enhanced Simplified Equipment Registration (ESER)
Simplified Equipment Registration (SER)
General Equipment Registration (GER)
General Equipment Registration by Certification Bodies (GER-CB)
Application for Confirmation of Conformity (COFC)
Manufacturers and importers can assess the applicable scheme according to their product characteristics.
They can then register their products and license via the Telecom Licensing System (TLS) Portal. Before submitting the online application, importers shall ensure the equipment is compliant to relevant IMDA approved standards and prepare all supporting documents according to the registration guidelines.
Documentation
The IMDA will carry out the evaluation based on the submitted documents, including:
SDoC (Supplier Declaration of Conformity)
General description
Technical data
Test reports
User guide
Note that all documents must be in the English language.
Labeling Requirements
The IMDA compliance label is mandatory for identifying approved telecommunication equipment. It shall be affixed on all registered equipment or on the instruction manual or packaging, and contain the following information:
Complies with
IMDA Standards
[Dealer's Licence No.]
In addition, the label shall have the following dimensions: 17 mm by 9 mm.
Lab Testings
Therefore, IMDA recognized testing companies such as UL, SGS, or Intertek can help importers and manufacturers to identify the applicable requirements, and conduct relevant tests. They can also arrange factory inspections and help with the documentation.
Singapore RoHS
Certain electronic products must also comply with Singapore RoHS (SG-RoHS). This regulation restricts heavy metals in electronic components. The regulation only covers six types of electronic products as listed below:
Refrigerators
Washing machines
Air conditioners
Portable computers
Mobile phones
Flat-panel TVs
Restricted Substances
The SG-RoHS set limits to substances that are also covered by the EU RoHS Directive. Here are a few examples:
Lead
Mercury
Hexavalent Chromium (Cr VI)
Polybrominated Biphenyls (PBBs)
Polybrominated Diphenyl Ethers(PBDEs)
Cadmium (Cd)
Documentation
Importers shall issue a Declaration of Conformity (DoC) and technical files, and submit them to the National Environmental Agency (NEA) for approval.
Lab Testing
The DoC shall be supported by a RoHS lab test report. Intertek, TUV, SGS, and many other companies offer RoHS testing services.