Planning to import and sell kitchen products, drinkware, food packaging, or other food contact materials (FCM) in Singapore? In this guide, we introduce you to Singaporean FCM regulations, testing requirements, labeling, documentation, and more.
Mentioned Products
Food packaging materials
Kitchenwares
Tablewares
Food containers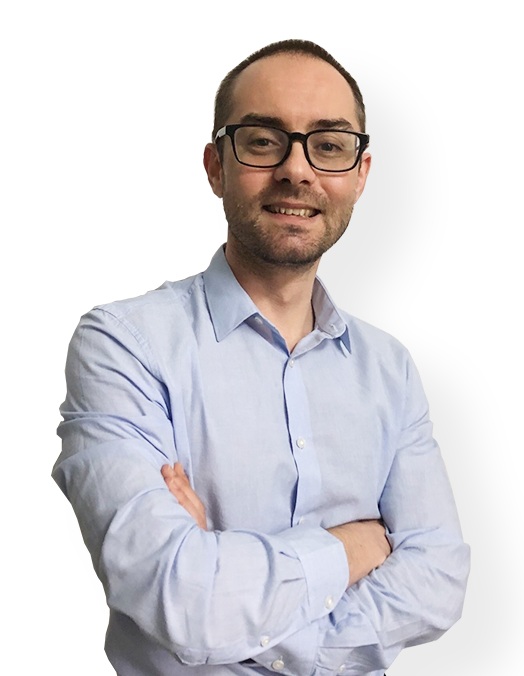 Do you need help with product compliance? (EU & US)
Request a free consultation call today with Ivan Malloci to learn how we can help you with:
Product Requirements Lists
Product Certification
Product & Packaging Labeling
Lab Testing
FCM Regulations under the Sale of Food Act
The Sale of Food Act mainly aims at enhancing food safety for human consumption and promote public health in Singapore. Food Contact Materials (FCMs) that are designed or intended for use in connection with food and beverage are also covered by the Sale of Food Act.
Here are some key points stated under the Sale of Food Act:
1. Importers or manufacturers of FCM are liable to ensure product safety
2. People who are promoting or selling FCM must not publish any advertisement for misleading or false information
3. Importers or manufacturers must not import or sell products that contain prohibited substances as listed under the Act.
Prohibited Substances for Food Packaging
As FCM are often-used for food packaging or food container, the Sale of Food Act restricts the importation of food package or container that:
1. Contains more than 1 ppm of Vinyl Chloride monomer
2. Contains any compounds known to be carcinogenic, mutagenic, or teratogenic or any other poisonous or injurious substance
3. Contains lead, antimony, arsenic, cadmium, or any other toxic substance to any food stored, prepared, or cooked in it.
Most importers do not have access to the FCM ingredient list to verify the requirements above. Therefore, they shall contact testing companies and conduct relevant lab tests for compliance.
Labeling Requirements
The Sales of Food Act doesn't specify any labeling requirements for FCM in Singapore. However, it states that authorized bodies have the right to recall FCM that are mislabelled or incorrectly identified.
Therefore, we recommend that importers shall at least follow the FCM labeling ASEAN guidelines, which we introduce below, in this article.
Product Standards
The Sale of Food Act doesn't specify any safety standards for FCM. However, importers can still choose to follow internationally accepted standards (e.g. EN, ASTM or ISO standards) to improve the safety of their products.
Here we list some examples of applicable international standards for FCM:
a. ASTM F1640 – Standard Guide for packaging materials for foods to be irradiated
b. ASTM F3039-15 – Standard test method for detecting leaks in nonporous packaging or flexible barrier materials by dye penetration
c. EN 13676 – Polymer coated paper and board intended for food contact – Detection of pinholes
d. EN ISO 4531 – Vitreous and porcelain enamels – Release from enameled articles in contact with food
There could be one or more applicable standards for your food contact material products. Therefore, we suggest importers contact reliable testing companies such as SGS, Intertek, or TUV.
Lab Testing
Importers and manufacturers are liable for product safety when importing products to Singapore.
Reputable testing companies such as SGS, Intertek, or TUV, can provide relevant FCM testing to minimize the risks.
Generally, they can also provide consultancy services that can help importers with relevant documentation, risk assessment, and cost evaluation.
ASEAN Guidelines on Food Contact Materials
The Association of Southeast Asian Nations (ASEAN) is a regional intergovernmental organization comprising ten countries such as Singapore, Malaysia, Philippines, Thailand, and others.
The ASEAN provides general guidelines as a reference on Food Contact Materials for all member states.
Therefore, importers can use the guideline to improve FCM's product safety before placing it in the Singapore market.
Scope
The FCM guidelines cover all types of material and articles that are:
1. Intended or designed to contact directly with food
2. Already in touch with food as a finished product
3. Able to transfer their constituents to foods under normal or foreseeable conditions of use
Most of the FCM such as plastics, rubber, and metal are covered in these guidelines.
Labeling
The guidelines provide some information that shall be included on the product or its packaging such as below:
1. "For Food Contact" label to indicate the use of material
2. Special instruction for appropriate use
3. The contact of the seller or the manufacturers
4. Traceable label for identification
5. The label shall be in the English language.
Importers shall affix a visible, clear, and indelible label including the information above on the product or its packaging.
Declaration of Compliance
The declaration of compliance (DoC) represents the main document for stating compliance with the applicable requirements. The ASEAN guidelines recommend importers or manufacturers to self-issue the DoC and make available to their customers and relevant authorities, upon request.
In addition, importers or manufacturers shall attach supporting documents such as test reports, production recipes, contact information, and other relevant documents to support the statement in DoC.
Good manufacturing practice (GMP)
To ensure the use of safe food packaging, the ASEAN guidelines recommend that all FCM shall be manufactured by a GMP compliant factory. A GMP certified factory is more likely to avoid quality issues such as:
FCMs that endanger human health
FCMs that alter the favor or other changes in the food