Planning to import and sell furniture in Australia? In this guide, we explain the basics of furniture regulations in Australia, including AS/NZS standards, safety requirements, labeling, and much more.
Mentioned Products
Bunk beds
Cots
Bookshelves
Drawers
Upholstered furniture
Swivel chairs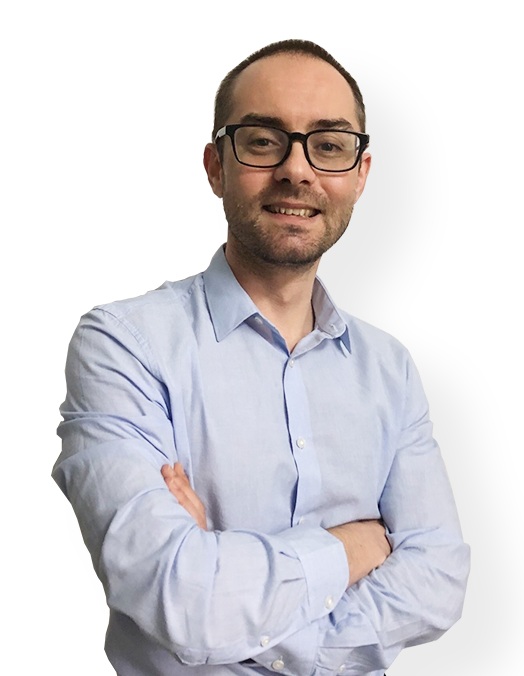 Do you need help with product compliance? (EU & US)
Request a free consultation call today with Ivan Malloci to learn how we can help you with:
Product Requirements Lists
Product Certification
Product & Packaging Labeling
Lab Testing
Product Categories
Children furniture
Many kinds of children's furniture sold in Australian are regulated by national mandatory standards. Bunk beds, bassinets, change tables, household cots, rocking cradles, and folding cots are examples of such products.
Upholstered furniture
There are several AS/NZS standards applied to upholstered furniture, such as the following:
AS/NZS 3744.2:1998 Assessment of the ignitability of upholstered furniture
AS/NZS 4088.1 Specification for burning behavior of upholstered furniture
AS/NZS 4849.1 Upholstery cleaning
Wooden furniture
Standard AS/NZS 4785.3:2002 provides requirements for sawn and milled softwood timber for wooden furniture components, including moisture content, tolerances, distortions, surface finish, and more.
Standard AS/NZS 4442:1997 sets out requirements for the function, strength, durability, and stability of office desks, which include office desks made of wood. This Standard covers freestanding desks such as single and double pedestal desks and extended desks.
Plastic furniture
There are several AS/NZS standards advised for plastic furniture, for instance:
AS/NZS 3813:2016 Safety requirements for plastic monobloc chairs
AS/NZS 2172:2003 Safety requirements of cots for household use (including plastic materials)
AS 4684:2009 High chairs (including plastic materials)
Product Compliance Scope
Regulated Products
The Australian Competition & Consumer Commission (ACCC) enacts mandatory and voluntary standards for furniture marketed to adults and children in Australia and requires furniture manufacturers and importers to ensure the safety of these products.
For furniture, the key consideration for product safety lies in the design and structure, materials, and labeling.
General Safety Requirements
There are some mandatory consumer product safety standards in Australia under the Australian Consumer Law (ACL) in order to protect the users from potential risks caused by noncompliant products.
ACCC also suggested some voluntary safety standards for some specific kinds of products, which are AS/NZS standards. Before importing products to Australia, importers should carefully look into the applicable standards for their products and ensure their safety.
Note that, even if no specific standards apply to your product, you must still ensure product safety before importation.
For more information on product safety in Australia, please click ACCC's official website.
AS/NZS Standards
AS/NZS standards are voluntary standards applied in Australia and New Zealand. In Australia, mandatory standards for a wide range of products are enacted based on the AS/NZS standards.
Compared to the mandatory national standards, AS/NZS standards are often detailed and stricter in terms of the execution of the requirements. The following are examples of some AS/NZS standards for furniture.
AS/NZS 4220:1994 Bunk beds
In Australia, a mandatory safety standard regulates bunk bed products, especially for children's use, in materials, construction, design, and labeling by the minimum requirements. This mandatory standard was elaborated in Consumer Protection Notice No. 1 of 2003.
AS/NZS 4220:1994 is a voluntary standard for bunk beds, except for the sections specifically called up by the consumer protection notice. The standard sets requirements concerning the safety of the bunk beds.
The standard requires that bunk beds must not have any dangerous gaps that can trap a child's head or limbs and must have fixed guard rails to all four sides and ends to prevent the falling of the children.
AS/NZS 2172:2003 Cots for household use – safety requirements
Mandatory standards for household cots in Australia were established in the Consumer Protection Notice No. 6 of 2005, which regulates the designs, construction, materials, and markings of household cots.
The mandatory standard was enacted based on the voluntary standard AS/NZS 2172:2003 for Cots for household use. The voluntary standard is more detailed and elaborated on the safety requirements than the mandatory one.
For example, the standard requires that the distance between slats or filler bars must be at least 50 mm and the labeling in the cot must specify the information about safe assembly safe use and recommended mattress size.
AS/NZS 2195:1999 Folding Cots – Safety requirements
Folding cots entering the Australian market must conform to the mandatory standard Consumer Protection Notice No. 4 of 2008, enacted based on AS/NZS 2195:1999 Folding Cots standard, which specifies the requirements for designs, construction, materials, performance, testing and labeling of folding cots.
For example, the standard stipulates the minimum measurements for the depth of folding cot's upper and lower positions and the mechanism of the locking devices of the folding cots.
AS/NZS 4935:2009 Domestic furniture
AS / NZS 4935:2009 is a voluntary standard in Australia and New Zealand which specifies the labeling requirements and testing methods determining the stability for freestanding chests of drawers over 500 mm high, freestanding wardrobes over 500 mm high and freestanding bookshelves and bookcases over 600 mm high.
AS/NZS 4088.1-1996 Specification for burning behavior of upholstered furniture
AS/NZS 4088.1-1996 is a voluntary standard that specifies testing methods and smoldering
Ignitability of upholstery materials for use in domestic furniture such as chairs and couches. Covering materials, filling materials, interlinears are under the scope of this standard.
AS/NZS 3813:2016 Plastic monobloc chairs
AS/NZS 3813:2016 is a voluntary standard applied in Australia and New Zealand, specifying testing methods for plastic monobloc chairs in the aspects of strength, durability, stability, UV, and weathering, and ignitability to ensure the safety of the products for users weighing over 135 kgs.
The standard applies to chairs of seat heights between 400 mm and 600 mm and chairs with upright backs.
Stools, chairs with pedestal, cantilever, panel, or other similar structures, are not covered by this Standard.
AS/NZS 4438:1997 Height-adjustable swivel chairs
AS/NZS 4438:1997 was established and carried out by Australasian Furnishing Research and Development Institute (AFRDI). This standard specifies design, strength, stability, flammability, and durability requirements for swivel chairs marketed in Australian and New Zealand markets.
AS/NZS 4438:2017 classified swivel chairs into three levels and they are Level 4 and Level 5 and Level 6. The higher the number is, the better performance the product is.
AS/NZS Testing Methods
Each AS/NZS standard contains testing methods for the corresponding product. Before importing products to Australia or New Zealand, importers or suppliers should hire a qualified lab-testing company to conduct required lab tests for their products, according to the AS/NZS standards or mandatory standards.
List of AS/NZS furniture testing companies
We suggest furniture importers have their products lab tested for AS/NZS and national mandatory standards, in order to ensure the compliance of their products in the market. The following companies provide AS/NZS furniture testing services:
Australian Laboratory Services
Austest Laboratories
Bureau Veritas
Labeling Requirements
Most AS/NZS standards provide guidelines for labeling requirements, for example, Standard AS/NZS 4220:1994 for Bunk beds requires that labeling on bunk bed products must indicate the maximum mattress height on the raised/upper bed where the height of the guardrails is less than 360 mm, and Standard AS/NZS 2172:2003 requires that labeling for cot products must contain instruction for assembly, usage, and recommended mattress size.
FAQ
Can I import AS/NZS compliant furniture from China?
Yes, as long as you either design the furniture to be compliant with all relevant AS/NZS standards – or get the product tested. That said, keep in mind that the majority of furniture manufacturers in China (and elsewhere in Asia) are not familiar with Australian and New Zealand furniture standards.
As such, it's often useless to reference specific AS/NZS standards in your product specification or sales agreement. Instead, you need to analyze the technical aspects of the standards and adjust your design drawings and testing methods accordingly.
How do I know if the product is compliant with applicable AS/NZS standards?
You need to submit the product for third-party AS/NZS lab testing before shipment. Notice that most manufacturers in China, Vietnam, and other countries don't have the equipment or expertise to carry out AS/NZS lab testing.