Planning to import and sell toys or other children's products in Australia or New Zealand? In this guide, we explain what you must know about mandatory standards, heavy metals restrictions, testing procedures, and labeling.
Mentioned Products
Kids clothing
Kids equipment
Toys
Kids furniture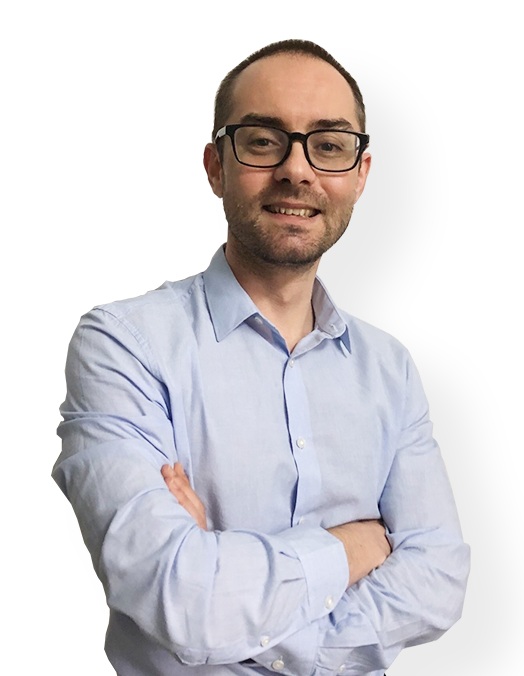 Do you need help with product compliance? (EU & US)
Request a free consultation call today with Ivan Malloci to learn how we can help you with:
Product Requirements Lists
Product Certification
Product & Packaging Labeling
Lab Testing
Product Compliance Scope
Regulated Products
Certain children's products are subject to mandatory safety standards, listed on productsafety.gov.au. That said, some regulations are not applicable to specific products but cover all toys and children's products or age groups.
Examples
Toys containing lead & other elements
Toys for children from 0 to 36 months
General Safety Requirements
Note that your product may still be subject to recall if it for any reason is deemed unsafe. This is the case regardless of whether mandatory standards apply to your product or not. Keep in mind that you can still choose to comply with either mandatory or voluntary AS/NZS standards.
As an importer, you should always aspire to ensure that your product is safe, regardless of whether or not there are mandatory standards in place.
AS/NZS Standards
AS/NZS standards are generally voluntary, but certain mandatory standards require that a product is compliant with one or more AS/NZS standards. Here are a few examples:
AS/NZS 8124.3:2003 'Safety of toys, Part 3—Migration of certain elements
Restricts arsenic, lead, mercury, cadmium, chromium and other heavy metals in toys and finger paints. Toys containing any of these substances in amounts above the limit (e.g. 25mg per kg) are illegal to import and sell in Australia and New Zealand.
AS/NZS ISO 8124.1:2002 'Safety of toys Part 1: Safety aspects related to mechanical and physical properties'
Standards concerning the design and construction of toys. This requires importers to take materials, sharp edges, loose parts, and other potential hazards into consideration.
AS/NZS Testing methods
Certain products must be tested according to methods outlined in applicable AS/NZS standards. Notice that such testing should only be carried out by specialized lab testing companies.
Labeling Requirements
Certain toys and other children's products are subject to AS/NZS or other labeling requirements. As such, you need to ensure that your label files are compliant before you start production.
Product Categories
Children's clothing
Mandatory standards apply to nightwear for children, such as baby sleeping bags and dressing gowns. The standard is based on AS/NZS 1249:2014, which regulates fire safety and warning labels.
In addition, fire safety testing is also mandatory when importing and selling nightwear for children in Australia.
Care labeling for clothing & textiles
Mandatory care labeling requirements apply to all clothing products, including nightwear for children. As such, you need to ensure that your product labels are also compliant with AS/NZS 1957:1998 Textiles – Care labelling
General care
Warnings
Washing
Drying
Ironing
Dry-cleaning
Toys
Mandatory safety standards are in place for aquatic toys, balloon blowing kits and toys containing magnets. In addition, lead and other elements are regulated in all toys, while additional standards apply to all toys for children up to 36 months.
Applicable to all toys
Toys containing lead & other elements*
Toys for children from 0 to 36 months**
*All toys can potentially contain lead and other heavy metals. As such, lead and other heavy metals restrictions apply to all toys and importers must verify compliance through third-party lab testing.
**Also apply to toys commonly recognized as meant for children up to 36 months, regardless of whether the product package states something else.
Mandatory product standards
Projectile toys
Aquatic toys
Toys containing magnets
Balloon blowing kits
More than one mandatory standards may apply
Note that one product can be covered by more than one set of mandatory standards. Projectile toys, for example, are subject both to mandatory product-specific standards, and heavy metals restrictions.
Children's furniture and equipment
Mandatory standards apply to children's furniture and equipment, such as bunk beds, strollers, and swimming aids. Here's an overview of product categories:
Baby bath aids
Baby dummies and dummy chains
Baby walkers
Bunk beds
Car child restraints
Household cots
Folding cots
Prams & strollers
Swimming & flotation aids
Each mandatory standard outlines applicable AS/NZS standards, testing requirements, and labeling requirements.
Checklist
1. Do mandatory standards apply to my product?
2. Which AS/NZS standards apply to my product?
3. Which labeling requirements apply to my product?
4. Which mandatory testing procedures apply to my product?
5. Which chemicals and/or heavy metals are restricted?
6. Are the mechanical and physical design properties of my product compliant?
FAQ
How do I know if a product found on Alibaba.com is compliant?
You can either review their company page or request a test report. That said, it's extremely rare to find suppliers with existing AS/NSZ test reports valid in Australia. As such, the best you can do is to look for suppliers holding EU or US test reports.
Here are a few examples:
REACH
EN 71
ASTM F963
California Proposition 65
Keep in mind that these test reports are not valid in Australia, but can be used to assess if a supplier has the capability to manufacture a product in compliance with Australian and New Zealand safety standards.
A product that can pass EU or US safety testing can normally also pass AS/NZS testing.
Can I request a test report from my supplier?
Yes, but as I already mentioned, it's unlikely that you will find suppliers with all necessary test reports. As such, supplier test reports are normally only used to assess a supplier's capability to manufacture compliant toys or other children's products.
That capability matters, as most manufacturers in Asia don't have experience manufacturing products according to strict safety standards in developed countries.
How do I know which AS/NZS standards apply to my product?
Each mandatory standard on productsafety.gov.au lists applicable AS/NZS standards that can be purchased from www.saiglobal.com. You can also find AS/NSZ standards on www.standards.org.au.
Is lab testing mandatory for children's products?
Lab testing is the only way to verify if a product is compliant with applicable AS/NZS standards. If your product is covered by a mandatory standard that also specifies certain testing requirements, then you can assume that third-party lab testing is mandatory.
That said, lab testing is highly recommended for all children's products, regardless of whether specific standards apply or not.
How much should I budget for lab test fees?
While it depends on the product, we recommend that you budget least AUD 1000 to 1500.