Prefabricated houses, or prefab homes, refer to construction products that are constructed off-site and transported to the building site to be completely assembled. In this guide, we present what importers and manufacturers must know about regulations and safety standards relevant to the prefab housing market in the European Union.
Construction products that are commonly referred to as "prefabricated" include:
Kit homes
Modular shipping container homes
Prefabricated panels
Mobile homes
This guide does not cover electrical appliances (like fridges, or air conditioners). However, we include information about electrical installations (such as electrical wiring).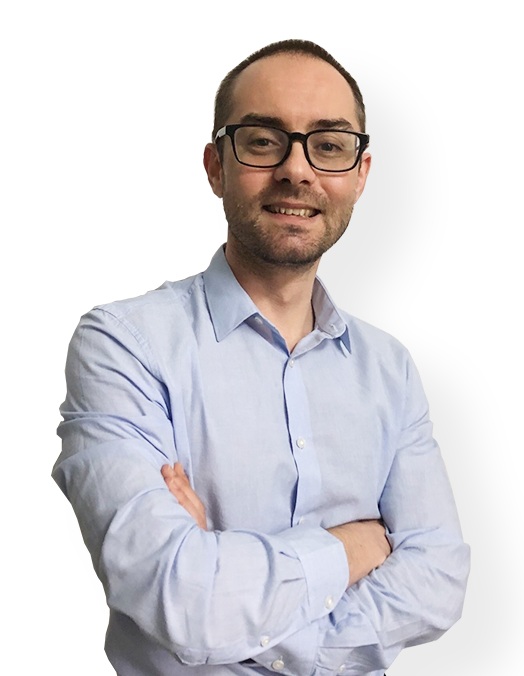 Do you need help with product compliance? (EU & US)
Request a free consultation call today with Ivan Malloci to learn how we can help you with:
Product Requirements Lists
Product Certification
Product & Packaging Labeling
Lab Testing
Construction Products Regulation (CPR)
To improve the market and free movement of construction products, and enable EU countries to ensure the safety of construction works in the EU, the Construction Products Regulation (CPR) sets conditions for the marketing of construction products.
The CPR provides methods and criteria for assessing and expressing the performance of construction products (i.e. the Declaration of Performance) and the conditions for the application of the CE mark.
Prefab houses
The CPR only applies to products and components for which harmonised standards exist. A harmonised standard does not exist yet for prefab houses. Thus, importers and manufacturers have the choice of complying with the regulation by requesting a European Technical Assessment (ETA) or may avoid the regulation.
The Declaration of Performance (DoP) and the CE marking are mandatory requirements when an ETA has been issued for the construction product intended for sale in the EU market.
Doors, windows, and other parts
Although prefab houses and other synonymous construction products are not covered by a harmonised standard, certain components (such as doors and windows) that make up the construction works may fall under the ambit of one or more harmonised standards.
When a standard exists, compliance with the CPR and abiding by CE marking rules is mandatory. Thus, when considering applicable regulations, importers and manufacturers should not consider the prefab house alone, but its individual components too.
Product scope
The CPR sets out basic requirements for construction works and essential characteristics of construction products. A construction product refers to any product or set of separate components that need to be put together to be incorporated permanently in construction works (i.e. buildings), and which affects the performance of the construction works.
Although prefab houses are non-harmonised products, other components that ultimately make up the prefab house may be harmonised products, including:
Windows
Doors
Sanitary appliances
Smoke control systems
Harmonised standards
Products that meet their respective harmonised standards benefit from a presumption of conformity with the corresponding essential requirements.
Examples of components for which harmonised standard exist include:
a. EN 14351-1 – Windows and doors – Product standard, performance characteristics
b. EN 13830 – Curtain walling – Product standard
c. EN 13241-1 – Industrial, commercial and garage doors and gates – Product standard, performance characteristics
d. EN 12101 – Smoke and heat control systems – Part 1: Specification for smoke barriers
e. EN 14688 – Sanitary appliances – Wash basins – Functional requirements and test methods
Declaration of Performance (DoP)
Where an importer or manufacturer opts to place a construction product in the EU market that is covered by a harmonised standard, or an ETA has been issued for it, a DoP should be drafted.
The DoP presents information on the performance of a product in relation to the required essential characteristics specified by the relevant harmonised technical specifications. Article 6(2) of the CPR contains the contents of the DoP, which include:
a. Product reference
b. Systems of assessments and verification of consistency of performance of the product
c. Reference of the applicable harmonised standard or ETA
d. Intended use or uses for the product
e. Declared performance based on the assessment according to applicable harmonised standard or ETA
CE Mark
Once the DoP has been completed, the importer or manufacturer must affix a CE marking to the product. If it is not feasible to affix the CE marking on the product, it may be placed on the product packaging or its accompanying documents.
The CE marking communicates that the product's performance has been assessed and that it remains constant. In cases where the DoP and the CE marking are mandatory, non-compliant products cannot be legally placed on the EU markets. Essentially, the CE marking serves as a "European Passport" for products.
Other labeling information
Other than the CE marking, several other labeling information should be provided, including:
a. Name and registered address of the importer or manufacturer
b. Type, batch, or serial number
c. Last two digits of the year in which the CE mark was affixed
d. Reference number of the DoP
e. Reference to the harmonised technical specification
f. Identification number of the notified body or Technical Assessment Body (when relevant)
g. Intended use
h. Level or class of the performance declared
European Technical Assessment
If harmonisation standards do not cover a product, a manufacturer may go for the "European Organisation for Technical Assessment (EOTA) route" to ultimately get the CE mark affixed on the product. The EOTA makes available European Assessment Documents (EAD) which serve a similar function to harmonised standards.
Technical Assessment Body (TAB)
When a manufacturer determines that a specific EAD covers their product, a request can be made to a Technical Assessment Body (TAB) which issues on the basis of the specific EAD and European Technical Assessment (ETA). If an EAD can not be found, a request for its development can be made.
The ETA provides specific information relating to the performance assessment of the product. This information is needed for the DoP.
A list of TABs can be found in the NANDO-CPR database and the EOTA site.
Examples
Examples of EADs and their types of related construction products include:
a. EAD 340006-00-0506 – Prefabricated stair kits
b. EAD 340037-00-0204 – Light weight steel/wood bearing roof elements
c. EAD 340308-00-0203 – Timber building kits
ISO/TC 59/SC 19 – Prefabricated building
In 2021, the International Standards Organisation approved a subcommittee (ISO/TC 59/SC 19) to develop standards for the adoption of prefabricated buildings. However, according to our knowledge, there are no standards to date.
European Union Timber Regulation (EUTR)
The EUTR makes explicit the obligations of operators who place timber and related products on the EU market, as well as presenting the obligations of traders to prohibit illegally harvested timber and products derived from illegal timber.
Product scope
Except for timber or timber products that have completed their lifecycle and would otherwise be treated as waste under article 3(1) of the Waste Framework Directive, timber or timber products refer to specific products listed in the Annex of the EUTR.
Here are some examples of timber or timber products:
a. Particleboard, oriented strand board and similar board of wood or other ligneous materials
b. Wood
c. Plywood, veneered panels, and similar laminated wood
d. Prefabricated buildings
Requirements
In addition to complying with the country's laws in which the timber was harvested and refraining from dealing with illegal timber, the operator should exercise due diligence.
The EUTR requires operators to set up and adhere to a due diligence system which must contain three elements:
Information
Measures and procedures providing access to information concerning the operator's supply of timber or timber products placed on the market
Risk assessment
Procedures enabling the operator to analyze and evaluate the risk of illegally harvested timber or timber products derived from such timber being placed on the market
Risk mitigation
Measures and procedures that are adequate and proportionate to minimize identified risks
To mitigate identified risks, operators must acquire additional information and/or verification by a third party.
Operators can set up their own due diligence systems or require the assistance of monitoring organizations.
Note, that traders must retain trade records of whom they bought timber from and to whom they sold the timber.
Due diligence systems
No one operator would have the same system as different businesses operate under different circumstances. Thus, how they gather and assess information regarding their supply chain would differ.
To implement the risk assessment aspect of the due diligence system, assurances of compliance with applicable legislation must be taken into account. For instance, such assurances may come in the form of producing a certificate issued via a relevant third-party-verified scheme.
Operators have two options, compliance with The Convention on International Trade in Endangered Species of Wild Fauna and Flora (CITES) and the Forest Law Enforcement, Governance and Trade (FLEGT) or compliance with private organizations programs such as
Forest Stewardship Council (FSC)
Programme for the Endorsement of Forest Certification (PEFC)
Prefab House Electrical Installations
Prefab houses will have various electrical installations. In this section, we cover the relevant regulations that should be considered. However, this section does not cover regulations affecting electrical appliances.
Here are examples of such installations:
Circuit breakers
Wall outlets
Electrical wires
CE Marking Directives
The CE marking is mandatory for electrical installations that fall under the ambit of the following directives:
Other requirements also apply, such as the following:
Declaration of Conformity
Technical file
Traceability label information
Test report
WEEE Directive
The Waste Electrical and Electronic Equipment Directive (WEEE) regulates the disposal of electrical and electronic equipment (EEE). In doing so, the WEEE marking is generally required to appear on any EEE placed on the market. WEEE is mandatory for the following product categories:
Wires
Cables
Other equipment for the transfer of electric currents
Harmonised standards
Harmonised standards can be observed and complying with them provides a presumption of conformity with their corresponding EU rules. Below are directives and their respective standards that are relevant to electrical installations.
LVD Directive
a. EN 60332-1-1 – Tests on electric and optical fibre cables under fire conditions – Part 1-1: Test for vertical flame propagation for a single insulated wire or cable – Apparatus
b. EN 50085-1 – Cable trunking systems and cable ducting systems for electrical installations – Part 1: General requirements
c. EN 50428 – Switches for household and similar fixed electrical installations – Collateral standard – Switches and related accessories for use in Home and Building Electronic Systems (HBES)
EMC Directive
a. EN 50130-4 – Alarm systems – Part 4: Electromagnetic compatibility – Product family standard: Immunity requirements for components of fire, intruder, hold up, CCTV, access control and social alarm systems
b. EN 50550 – Power frequency overvoltage protective device for household and similar applications (POP)
c. EN 60730 – Automatic electrical controls for household and similar use – Part 1: General requirements
RoHS Directive
a. EN 50581 – Technical documentation for the assessment of electrical and electronic products with respect to the restriction of hazardous substances
b. EN IEC 63000 – Technical documentation for the assessment of electrical and electronic products with respect to the restriction of hazardous substances
REACH
REACH ensures that the public and the environment are safe from the use of chemicals. Although this regulation contains substance restrictions for consumer products, it also affects construction products and materials.
Product scope
REACH applies to all chemical substances needed for industrial processes and consumer use. As such, it covers finished products from many sectors, including prefabricated homes.
Here is a list of construction products that might contain substances covered by REACH:
Concrete
Wood
Slate
Glass
Steel
Ceramic or porcelain tiles
Gypsum wallboards
Cellulose installations
REACH also applies to paints and coatings.
Restricted substances
The following are restricted substances that may be found in construction products:
"Amyl nitrite", mixed isomers – paints and coating or adhesives
Benzenepropanal – electronic equipment
Zinc sulphate – metal surface treatment products
Tributyl phosphate – treated wooden products