About to import and sell workwear and other protective gear in Germany, France, Poland, Italy or other EU member states? In this guide, we explain what you must know about the PPE directive, textiles labeling, REACH and other regulations.
Mentioned Products
Safety spectacles
Goggles
Earplugs
Gloves
Safety boots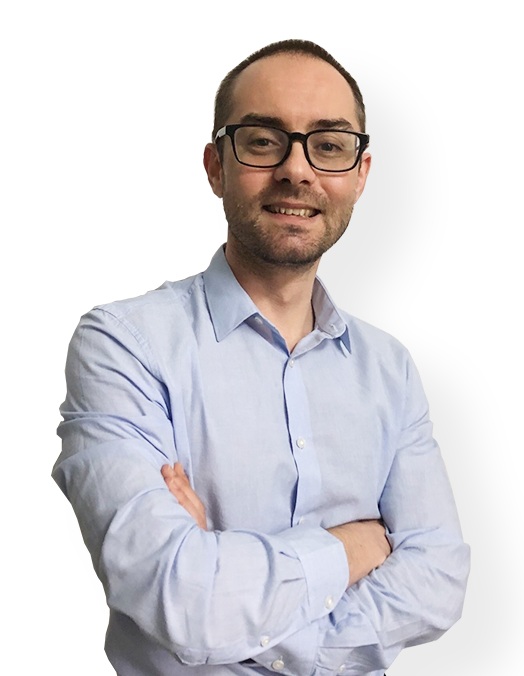 Do you need help with product compliance? (EU & US)
Request a free consultation call today with Ivan Malloci to learn how we can help you with:
Product Requirements Lists
Product Certification
Product & Packaging Labeling
Lab Testing
Personal Protective Equipment (PPE) Directive
Workwear, such as protective overalls, gloves, earmuffs, or safety boots, must comply with the Personal Protective Equipment (PPE) Directive, which also requires that the product is CE marked and that the importer maintains a DoC and technical file.
The PPE Directive regulates products that can be used indoors or outdoors, whether for the purpose of work or leisure, to protect people from getting injured. Workwear products are subjected to the supervision of this directive.
Also note that the PPE directive is generally applicable to products used commercially (e.g. restaurants or hotels), even if the PPE is not mandatory for the exact same product for home usage.
PPE Lab Testing
If you want to make sure your workwear products are compliant with the PPE Directive and other relevant standards, the easiest way is to send a product sample to a lab-testing company and have a complete analytical report about your product.
PPE Testing Companies
A list of lab-testing companies that offer PPE Directive-compliance tests:
QIMA
Intertek
Bureau Veritas
SGS
TUV
CE Mark
As already said, the PPE Directive requires the CE mark.
Risks
Workwear and protective gear manufactured outside the EU are not made to comply with the PPE directive by default.
CE Marking
Before selling your workwear products in the European Economic Area (EEA), you must verify that it complies with all applicable mandatory EU directives, particularly the Personal Protective Equipment (PPE) Directive.
To affirm that you have done this, you must permanently mark the product, its packaging, and its user manual with the CE mark and draft a Declaration of Conformity (DoC), a user manual and technical file. Do not use a sticker or other removable mark.
CE label file
Be sure to provide a vector graphic file of the CE label to your supplier, preferably in .ai or .eps format.
The files you provide to the supplier describing the product, packaging artwork, and user manual must also specify the placement of the CE mark, including these details:
Dimensions
Position
Color
Print type
Product Traceability
The product and packaging must also bear a permanently affixed traceability code that lists the following facts about the product:
SKU
Manufacturing date
Production facility
Country code
Example: SKU-PTCC-99-HK
CE Documentation
Three key pieces of documentation are necessary to show compliance with CE regulations: the Declaration of Conformity (CoC), the user's manual, and technical file.
Declaration of Conformity (DoC)
In addition to the CE mark, either the importer or manufacturer must issue the DoC, a document that serves as an essential declaration to government bodies, retailers, and end-users that the product complies with all requisite standards.
It must include these specifics:
Produce identification/SKU (e.g. Gloves Model C)
Product features
Name and address of the manufacturer/importer
List of EN standards or directives
Location
Responsible individual
User Manual
The third required signifier of compliance is the user manual for your workwear products, which should include an overview of all relevant parts of the product and their names along with instructions for the following:
Installation
Safety
Care and use
Recharging and/or refilling
Technical File
The final piece of documentation you must issue is the technical file, which contains all relevant blueprints, materials, labels, packaging artwork, and any other detailed descriptions of the product and its packaging, largely the same information included in your product specification.
In addition to these descriptive elements, the technical file must contain all laboratory testing reports needed to verify compliance with the EN standards and directives listed in your DoC.
Key items in the technical file:
Bill of materials (e.g. List of all your workwear)
Design drawings
Label files
Packaging files
List of applied standards and directives (e.g. PPE)
Test reports
QC reports
Risk assessment
Test Report
A list of relevant test reports shall also be included in the technical file.
REACH
REACH regulation, first enforced in 2007 among the member states of the European Union, aims at improving the quality of products sold within the EU market. The main idea behind this regulation is to establish a databank of hazardous substances and raise the public's awareness regarding the health risks of chemicals used in these products.
In order to make sure that the workwear products you plan to sell to the EU don't contain any harmful substances that are restricted or prohibited by REACH, we recommend that you search for help from a lab-testing company and have your products tested.
Here are a few examples of regulated substances:
Lead
Cadmium
Mercury
Iron
Zinc
Substances of Very High Concern (SVHC)
Before importing workwear to the EU market, make sure you familiarize yourself with the list of SVHC (Substances of Very High Concern), first published on 28 October 2008, it is a list of restricted chemical and heavy metal substances that are regulated in general products. It is now currently under the REACH Regulation and be updated annually to include new candidate substances.
Due to the strictness of the law, It is necessary that your workwear and other protective products are compliant with the laws and regulations of the EU. Therefore, always have your products lab-tested by a certified lab-testing company.
If you want to save yourself from all the trouble of learning all the restricted substances from the list, contact a lab-testing company to conduct a lab-test for your products.
Lab testing
Companies that offer a full range of REACH testing services include SGS, Bureau Veritas, QIMA, and TUV. If you want to avoid all the troubles brought by selling non-compliant products in the EU, we strongly suggest that you always have your products lab-tested before mass production.
Testing companies
Here are some companies offering REACH compliance testing:
QIMA
Bureau Veritas
Intertek
SGS
TUV
Find out more companies' information in this guide.
Costs
The cost of a REACH compliance test usually is at least $200, depending on the quantity, quality and sometimes the colors of the testers.
Learn more
You can learn more about REACH lab testing in this guide.
Risks
Fabrics, buttons, zippers and other parts used when manufacturing workwear are not made to comply with REACH by default. It's important to instruct your supplier to only procure REACH compliant fabrics and other materials.
Textiles Labeling
Each piece of your workwear product or any other clothing product containing at least 80% textile fibers by weight requires a label indicating the fiber composition, for instance, 100% Cotton or 100% Polyester, permanently attached to the garment or printed on it. A sticker is not sufficient.
Optional
Care labels (Recommended)
Size (Recommended)
Country of origin
Note: The above-mentioned examples are most commonly required by EU member states, especially for care labels and size labels.
Label file
In order to maintain fluency and coherence during the manufacturing process, we suggest you create a file for textile labeling requirements and share it with your manufacturer at the early stage of production. We recommend you to save the file in .ai or .eps formats.
Label Information
In addition to the labeling file, you must also provide the following information to the manufacturer:
Label dimensions
Materials
Color
Country of Origin
We suggest that your care label design should also be included in the tech pack in order to give the manufacturer clearer instructions on labeling requirements.
General Product Safety Directive (GPSD)
GPSD, also known as the General Product Safety Directive, governs all products, regardless of the presence or absence of EN standards specific to them. According to the definition of the directive, "a product is safe if it meets all statutory safety requirements under European or national law."
Importers must demonstrate that the product poses no hazard to any consumer in any age group, from infants to the elderly, if their products comply with the GPSD.
GPSD Documentation
In order to have a complete record of possible hazards, we recommend you to build up a data bank file for risk assessment.
GPSD Testing
Importers may choose to perform the inspection themselves or outsource the process to a third-party testing firm.
CE Marking
GPSD is separate from the 25 CE marking directives, each of which is mandatory for a specific category of product, and doesn't require CE marking itself.
Directive 94/62/EC: Packaging Regulations
European Parliament and Council enforced directive 94/62/EC since 20 December 1994, of which the goal is to regulate the hazardous substances used in packaging and the disposal of packaging waste in the EU. This directive is also applicable to the workwear products sold in the EU market.
Heavy Metals Restrictions
Directive 94/62/EC sets out limits for some materials, such as printing inks, dyes, and other associated heavy metals, most notably lead, mercury, and cadmium contained on the packaging.
You will be required to contact a third-party lab, such as Intertek, SGS, TUV, and QIMA, to test for compliance with this standard on your packaging materials.
Additional Packaging Information
1. The structure of the packaging and choice of materials should readily lend themselves to the collection, reuse, and recycling.
2. The packaging may also need to display compliance marks and other requisite labels.
Amazon Europe Compliance Requirements
Before launching your workwear products on Amazon, make sure they are compliant with the highest possible safety standards required by the applicable laws in the EU. This will lower the risk of your products being removed by Amazon. If you want to get more information, you can find them on Amazon Seller Central.
How does Amazon check product compliance?
Amazon can decide at its discretion to review a product for compliance for your workwear products, during which process it may request from you lab test reports, certificates, product photos, and invoices.
What can happen if we sell non-compliant workwear products on Amazon?
Please note that Amazon has a history of purging sellers' product listings and suspending their accounts once they find out the products to be non-compliant.