Many US states have restrictions concerning azo dyes in apparel, leather goods, food contact materials, and other consumer products. In this guide, we explain what importers and manufacturers must know about US azo dyes restrictions and lab testing requirements.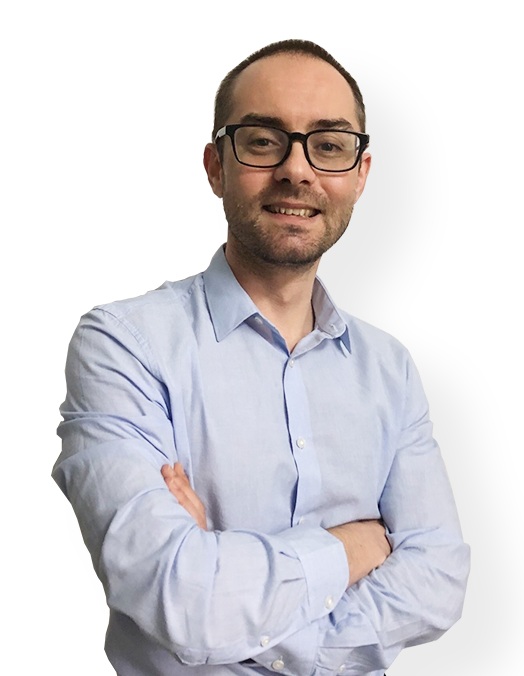 Do you need help with product compliance? (EU & US)
Request a free consultation call today with Ivan Malloci to learn how we can help you with:
Product Requirements Lists
Product Certification
Product & Packaging Labeling
Lab Testing
What are azo dyes?
Azo dyes are organic compounds that bear a pair of nitrogen atoms bonded to each other. The family of azo dyes has more than 2,000 kinds of dyes. Currently, around 60%-70% of dyes used for industrial purposes belong to the family of azo dyes.
Due to the economical efficiency and usability of the azo dyes, they are widely used in the textile industry to give vibrant colors to materials such as cotton, silk, wool, leather, and other fibers. Furthermore, azo dyes are also used in paints, plastic, and rubber.
Around 4-5% of azo dyes can cleave to form aromatic amines, which contain a large number of chemical substances or compounds that are defined as carcinogens by different scientific institutes.
The exposure to azo dyes that can cleave to aromatic amines can cause diseases like bladder cancers, liver cancers, and hematuria.
Are azo dyes banned in the United States?
In the United States, there are no specific regulations that explicitly restrict "azo dyes". Instead, various aromatic amines that cleaved from azo dyes are restricted or banned.
Therefore, we can still conclude that certain types of azo dyes are banned or restricted in the United States, giving the fact that aromatic amines are restricted.
Which products and materials may contain azo dyes?
According to a research conducted by the Consumer Product Safety Commission, which is a federal agency that monitors the safety of the consumer products, azo compounds are found in azo dyes and different groups of dyes, including acid dyes, basic dyes, direct dyes, disperse dyes, and reactive dyes.
These dyes might be found in fibers like rayon, acrylic, modacrylic, polyester spandex, and nylon, which can be used to produce a wide range of textile products like clothing, and toys.
Particularly, they are used in fabric, leather, and other materials that might require bright pigments. They might also be used in food contact products and cosmetics. Below, we introduce some examples of products and materials that are more likely to contain azo dyes.
Textiles
Azo dyes can be found in garments and apparel made in cotton, wool, silk, polyester, polyamide, acrylic, elastane, natural and other materials, including:
Visibility safety vests
Rugs
Leatherware
Azo dyes can be used to dye leather and imitation leather such as:
Leather sofa covers
Leather jackets
Leather pants
Accessories
Food Contact Materials
Azo dyes can mainly be found in food contact products made in paper or plastic that have bright pigments, such as:
Tissues
Bento boxes
Dessert cartons
Cosmetics and Personal Care Products
Hair tints
Hair highlights
Nail polish products
Nappies
Importers of products that might contain restricted azo dyes, can determine the conformity of their products by having the samples tested by a professional testing agency.
Azo Dyes Product Regulations
Several states have put limits on the use of certain aromatic amines which are contained by dyes, pigments, and plastic hardeners. These materials can be used during the manufacturing processes of textiles and leather.
California Proposition 65
California Proposition 65 is a California state regulation concerning certain toxic chemical substances that are contained in consumer products. California Proposition 65 bans the use of several aromatic amines, which can be derived from certain types of azo dyes. You can find an overview of these in the table below.
Note: We only provide examples of azo dyes that are commonly found in consumer products in general. These may not be specifically mentioned in the text. We recommend that you ask a testing company to assess which azo dyes related tests are necessary or your product.
Chemical Substance
CAS Number
Product category
O-aminoazotoluene

(C.I. Solvent Yellow 3)

97-56-3
Medicine

Oils

Fats

Waxes

4-Aminoazobenzene

(Aniline Yellow)

60-09-3
Lacquers

Varnishes

Wax products

4-Aminobiphenyl
92-67-1
Textiles

Rubbers

1-Phenylazo-2-naphthol

(C.I. Solvent Yellow 14)

842-07-9
Oils

Fats

Waxes

Shoe polishes

Floor polishes

Soaps

Colored smokes

Varnishes

4'-diaminodiphenylmethane
101-77-9
Hardener for plastics and adhesives
Washington Children's Safe Products Act (CSPA)
The Washington Children's Safe Products Act requires manufacturers or importers of children's products to report to the Department of Ecology of Washington, before placing in the market products that contain chemicals that are included on the "List of Chemicals of High Concern to Children".
Currently, there are four aromatic amines in the list that might be used in dyes, pigments, and colorants of consumer products, including products intended to be marketed to children.
Chemical Substance
CAS Number
Product Category
Aniline
62-53-3
Blue dyes

Jeans

Rubbers

Wooden products

Shoes

2-Aminotoluene
95-53-4
Textiles

Rubbers

2,4-Diaminotoluene
95-80-7
Hair dyes
4-Chloroaniline
106-47-8
Ink

Colorant products

Paints

Coatings

Skin toners

Rubbers

Plastic products
Vermont Act 188 Chemical Disclosure Program for Children's Products
Similar to the CSPA in the State of Washington, the State of Vermont Act 188 also stipulates that manufacturers or importers of children's products shall report to the Health Department when these products contain chemical substances recorded in the "List of Chemicals of High Concern to Children"
This list contains the following aromatic amines, which could be found in certain types of azo dyes used during the manufacturing of some consumer products, including children's products:
Aniline (CAS No. 62-53-3)
2-Aminotoluene (CAS No. 95-53-4)
2,4-Diaminotoluene (CAS No. 95-80-7)
para-Chloroaniline (CAS No. 106-47-8)
C.I. Solvent Yellow 14 (CAS No. 842-07-9)
Lab Testing
In order to determine if your imported products contain certain types of aromatic amines or other carcinogenic chemical substances used in dyes, pigments, or colorants, you can contact a lab and conduct azo testing.
This is especially important apparel, rugs, footwear, purses, or other products that contain textiles or leathers. The cost for azo testing starts at around US$60 per test and is determined by factors like the number of colors, materials, and product category.
Here are some labs that offer azo testing services for consumer products in North America, Europe, and Asia:
Eurofins
QIMA
SGS
CIRS
ATS