E-cigarettes imported and sold in the European Union must conform to various standards and regulations. Keep reading, and learn what you must know about E-liquid requirements, RoHS, CE marking, documentation, lithium battery standards, and more.
Mentioned Products
Disposable e-cigarettes
Reusable e-cigarettes
Rechargeable e-cigarettes
E-liquids
Vaporizers
E-pipes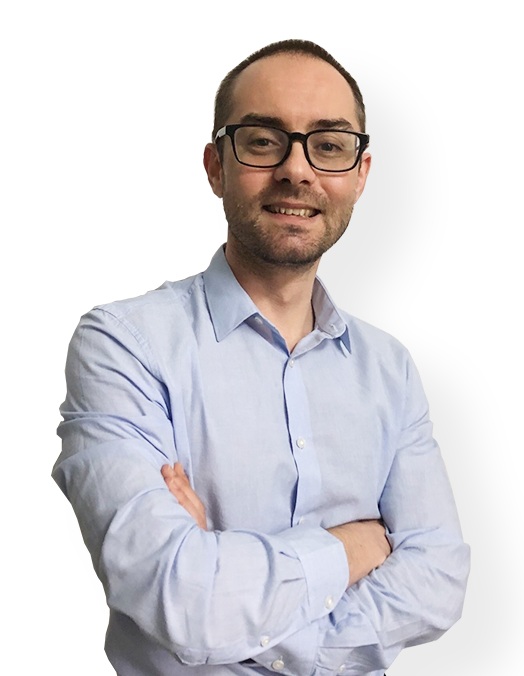 We Help Brands & Importers With Product Compliance (US & EU)
Book a free consultation call today with Ivan Malloci to learn how we can help you with:
Product Requirements Lists
Product Certification
Product & Packaging Labeling
Lab Testing
Tobacco Products Directive
The Tobacco Products Directive (TPD) set requirements on tobacco-related products including e-cigarettes and refill liquids, aiming at protecting children, setting limits on the levels of nicotine, and ensuring the quality and safety of tobacco products.
Product scope
Disposable, refillable, or rechargeable E-cigarette devices, and E-liquid that contain nicotine are covered by the Tobacco Products Directive.
Note that medical E-cigarettes are excluded from the TPD, as they are regulated by the Medical Device Directive.
E-liquid tank requirements
The E-liquid tank is one of the main components of E-cigarette devices. E-liquid tanks shall be registered with the relevant authorities in the different member states, and obtain the European Community Identification Number (ECID).
For instance, E-liquid tanks to be sold in the UK shall be registered at the Medicines and Healthcare products Regulatory Agency (MHRA).
Characteristics
Under the TPD requirements, the size of the E-liquid tanks shall be at a maximum of 2ml.
Testing requirements
We suggest that you shall also perform third-party lab testing for the E-liquid tanks to ensure that during the vaporization, the tanks don't release harmful substances and cause health issues.
Labeling requirements
The TPD requires that the E-cigarette devices shall carry a general warning, information message, health warning, and children's resistance warning.
E-liquid requirements
E-liquids are the most regulated products under the TPD. The TPD has strict requirements on the nicotine concentration, warning labels, coloring additives, and even the bottle nozzles.
Characteristics
The E-liquid bottle is limited to 10ml per bottle, and the maximum nicotine concentration shall not be above 20mg/ml. The E-liquid must be tested thoroughly by accredited laboratories, including the emission tests.
The E-liquid must not contain carcinogenic substances or other coloring additives in unburnt form. Even if substances such as vitamins are added to the E-liquid, it cannot be claimed that the product has a health benefit.
Lastly, the E-liquid bottle shall include at least a 9mm long bottle nozzle with child-proof caps to restrict liquid flow.
Testing requirements
Importers and manufacturers shall provide toxicology data, which implies that the E-liquid must be tested by third-party laboratories. The tests include ingredient purity test, cannabidiol content test, child resistance test, and other relevant tests based on your product type.
Labeling requirements
E-liquid tanks and packaging shall carry a general warning, information message, health warning, and the children's resistance warning.
Risks
Notice that some e-liquids produced outside the EU may contain harmful and restricted substances. Do not assume that all suppliers exporting e-liquids to the EU are selling compliant products.
Notification requirements
Both manufacturers and importers must go through the product notification process for their e-cigarette products. They shall submit the product data to authorities in the relevant EU member states by using the online platform EU Common Entry Gate (EU-CEG).
Here is an overview of the required information:
Product ingredient list
Emissions
Nicotine dose
Toxicological data
Manufacturing process description
Compliance declaration
You can visit the official website to learn more about the notification requirements.
RoHS Directive
Under the RoHS Directive, E-cigarettes are classified under Category 11. Importers shall comply with the substances restriction in the electronic components set by the directive, including the following:
Lead (Pb)
Mercury (Hg)
Cadmium ( Cd)
Hexavalent chromium (Cr VI)
Butyl benzyl phthalate (BBP)
Dibutyl phthalate (DBP)
Diisobutyl phthalate (DIBP)
RoHS Components
As mentioned above, the substance restriction applies to every single component of the E-cigarette devices, therefore, importers shall instruct the manufactures to use RoHS compliant components.
RoHS Lab Testing
It is important to obtain a RoHS lab test report to show compliance when importing E-cigarette products to the EU. If your supplier cannot provide a valid RoHS test report, you shall consider booking a third-party lab testing via leading testing companies such as the following:
RoHS Symbol
The RoHS mark or symbol is not required under the directive. The symbol does not necessarily mean that the product is compliant with RoHS as it has no legal meaning by itself. Still, many suppliers choose to attach a RoHS symbol to help customers to identify RoHS compliant products.
EMC Directive
The EMC Directive aims at regulating the electromagnetic compatibility of electronic devices. E-cigarette products are also covered under the EMC directive, to ensure that the e-cigarette does not cause interference with other electronics products when they are placed nearby.
EMC Test Reports
The EMC test report provides scientific data to prove that the product met certain requirements under the directive. Only a handful of suppliers are able to provide the EMC test report, as such, importers shall book a third-party EMC lab testing before importing to the EU.
EMC Directive Testing Costs
The EMC testing cost can range from hundreds to thousands of dollars depending on the complexity of the device and the countries to be covered.
External Charger: Low Voltage Directive (LVD)
The LVD applies to electronics products with input or output between 50 to 1000 volts AC, and 75 to 1500 volts DC. E-cigarettes are often connected to power supplies with input voltage ranging from 110 to 240V. Therefore, such power supplies must be compliant with the LVD.
LVD Test Reports
LVD compliance is mostly based on the test reports issued by reputable testing companies such as TUV, SGS, or Intertek. You shall either request an LVD test reports from the suppliers or book a third-party lab testing for your products.
LVD Testing Costs
LVD testing costs around a few hundred to several thousands of dollars, depending on the product complexity. We suggest that you get a quotation from the testing company for your specific products.
General Product Safety Directive (GPSD)
The GPSD is applicable to all products sold in the EU, ensuring that the product is safe to use even if there are no specific standards. As such, GPSD is also applicable for E-cigarette products.
In this case, the directive is especially important to cover the safety of lithium batteries, which can explode when compressed or heated.
The GPSD is based on self-assessment, which means that you should summarize all the risks and product safety information into a document to show compliance. That includes the risk assessment of users' potential behaviors when using the product.
GPSD Testing Standards
Testings for GPSD are often not mandatory but it's in the importer's interest to assess general product safety, including compliance with relevant EN standards, such as as EN 62133 and EN 60086-4 standards, which are specific for lithium batteries.
Battery Directive
The Battery Directive is applicable to batteries used in E-cigarette. Heavy metals such as mercury and cadmium are restricted under the directive, and importers must ensure that the battery will not cause safety issues to the users.
Compliant Batteries
We recommend that you should only use batteries from well-known manufacturers or brands such as Samsung or TDK. Those companies are usually compliant with different directives and standards to assure battery safety.
Additional Resources
1. Batteries & Accumulators (Link)
CE Marking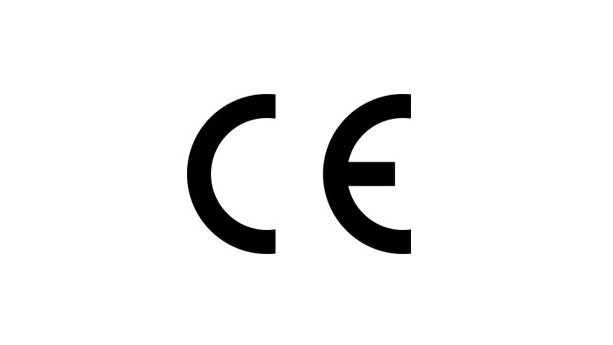 E-cigarettes are covered by one or more CE directives such as RoHS and the EMC Directive. Further, chargers may be covered by the Low Voltage Directive. As such, the CE mark shall be permanently affixed to the product, packaging, and also the user manual.
CE label file
Do not expect that the supplier will provide the CE label file for your product. Instead, you shall provide a digital CE label file preferably in ai. or .eps format.
You must also specify the following to the supplier before the mass production:
Dimensions
Position
Color
Print type
Product Traceability
A product traceability label is also required under most of CE directives. The permanent traceability code shall be affixed to the product and its packaging. The traceability code shall include:
SKU
Manufacturing date
Production facility
Country code
Example: SKU-YYMM-01-CN
CE Documentation
The CE mark is only one of the CE requirements. In order to be compliant, you shall also provide different documents such as the Declaration of Conformity, User Manual, and Technical File.
Declaration of Conformity (DoC)
The DoC can be either issued by the importers or the manufacturers, which must include information such as:
Produce identification/SKU (e.g. E-cigarette Model S)
Product features / functionality
Contact of the manufacturer/importer
List of applicable EN standards or directives
Manufacturing location
Responsible individual
The DoC is often required by government authorities or even the retailers. Therefore, it should be well-prepared before the importation.
User Manual
The user manual is also required under the CE directives, which must include information such as:
1. Instructions on how to initialize the product
2. An overview of the relevant parts and part names of the product
3. Safety instructions
4. Instructions on how to use the product
5. Instructions on how to recharge and/or refill the product
6. Instructions on how to dispose of the product in an environmentally friendly manner
Notice that you shall include all compliance marks such as the CE mark or WEEE Symbol in the user manual as well.
Technical File
The technical file is somewhat similar to your product specification and shall include information such as:
Bill of materials
Design drawings
Label files
Packaging files
List of applied standards and directives (e.g. RoHS, LVD)
Test reports
QC reports
Risk assessment
You can learn more abut technical files in this guide.
Test Report
According to the standards or directives stated on the DoC, you must also provide the test reports to show compliance. In addition, the test report must be relevant to your E-cigarette product to be compliant.
WEEE Symbol
The WEEE symbol indicates that the product needs a separate collection for WEEE. The symbol shall be permanently, visibly, legibly, and indelibly printed on the product and its packaging.
WEEE label file
Similar to the CE mark, you shall provide a digital WEEE label file preferably in .ai or .eps format to your supplier. Also, the WEEE label shall also be included in the user manual and the packaging.
Member States Regulations
Notice that each EU member state might have additional regulations for E-cigarettes products and E-liquids, on top of the Tobacco Products Directive. For example, the UK requires a child-proof and tamper-proof packaging of the E-liquid and set specific requirements on the purity of ingredients.
Therefore, we suggest that you contact the national authorities in your country before you import e-cigarettes and e-liquids to the EU.
Other Regulations
REACH
REACH regulations set limits to chemicals, heavy metals, and pollutants in all consumer products including E-cigarettes. Here are a few examples of the regulated substances:
Lead
Cadmium
Mercury
Chloroethene
Nickel
We suggest that you conduct a REACH lab testing for your E-cigarette to ensure that your product does not contain over-limited substances. Many testing companies such as QIMA, TUV, and SGS can provide REACH testing.
UN 38.3
If your E-cigarette contains lithium-ion batteries, then it is also required to be UN 38.3 compliant prior to shipping. UN 38.3 indicates that your lithium batteries shall meet relevant standards such as:
UN 3090: Lithium metal batteries
UN 3480: Lithium-ion batteries
UN 3091: Lithium metal batteries contained, or packed with equipment
UN 3481: Lithium-ion batteries contained, or packed with equipment
You must obtain the UN 38.3 test report to show compliance, otherwise, your freight forwarder might not accept to ship any lithium batteries products overseas.