Planning to import and sell electronic products in Australia? In this guide, we introduce you to relevant AS/NZS standards, general safety requirements, Electrical Equipment Safety Scheme (EESS), ACMA rules, the Regulatory Compliance Mark, and much more.
Mentioned Products
LED lighting
WiFi and Bluetooth Enabled Devices
Beauty care lamps
Bread toasters
Clothes dryers
Cord-line switches
TV sets
Projectors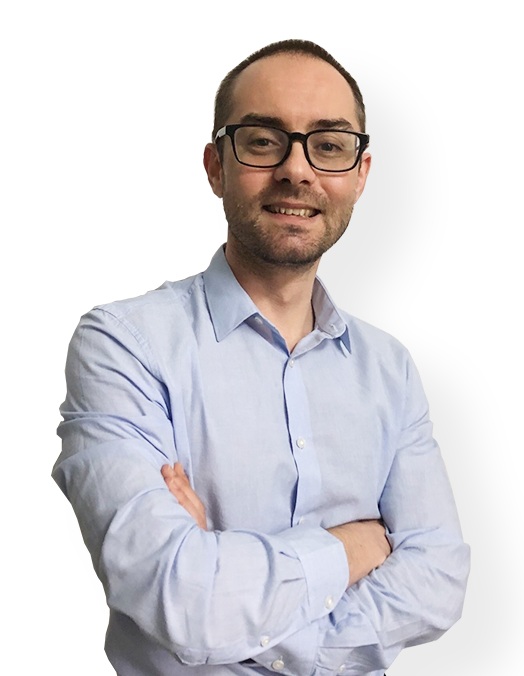 We Help Brands & Importers With Product Compliance (US & EU)
Book a free consultation call today with Ivan Malloci to learn how we can help you with:
Product Requirements Lists
Product Certification
Product & Packaging Labeling
Lab Testing
Product Categories
Radio Communications Devices
The AS/NZS 4268:2012 is a voluntary standard that sets forth requirements for the limits and methods of measurement for radio equipment and systems of short-range devices.
Also, the AS/NZS 4355-2006 standard regulates radiocommunications equipment used in the handphone and citizen band radio services operating at frequencies not exceeding 30 MHz.
Lighting Products
The AS/NZS CISPR 15:2011 Electromagnetic compatibility Standard for electrical lighting and other similar types of light products sets forth the requirements for the limits and methods of measurement of radio characteristics of electrical lighting and similar equipment.
Other standards for lighting products in Australia include:
a. AS / NZS 3820 Essential safety requirements for electrical equipment
b. AS/NZS 1680.2.4 Interior lighting – Industrial tasks and processes
c. AS/NZS 62560 Self-ballasted LED-lamps for general lighting services by voltage > 50 V – Safety specifications
d. AS/NZS 60598.2.21 Luminaires Particular requirements for rope lights
Household Electrical Appliances
There are several AS/NZS standards applied to household electrical appliances such as the following:
a. AS/NZS 62301:2005 Household electrical appliances – Measurement of standby power
b. AS/NZS 3823.2:201 Performance of electrical appliances – Air conditioners and heat pumps Energy labeling and minimum energy performance standards (MEPS) requirements
c. AS/NZS 2040.1:2005 Performance of household electrical appliances – Clothes washing machines Methods for measuring performance, energy and water consumption
d. AS/NZS 62087.2.2:2011 Power consumption of audio, video and related equipment Minimum energy performance standards (MEPS) and energy rating label requirements for television sets
Product Compliance Scope
AS/NZS Standards
Any device imported or manufactured in Australia that is rated to work at a voltage lower than 1,000V in AC – or lower than 1,500V in DC – and that is intended for generating, converting, transmitting, or utilizing electricity, must comply with the safety criteria set by the AS/NZS 3820 Essential safety requirements for low voltage electrical equipment.
The Standard sets out the minimum standard requirements for low voltage electrical equipment in the aspect of design, construction, and installation to ensure that the electric products do not endanger the safety of personnel and properties.
However, for many products compliance with this standard represents only a minimum requirement, and additional standards apply.
General Safety Requirements
Electrical and electronic products importers to Australia should refer to the regulations established by the Electrical Equipment Safety Scheme (EESS) and the Australian Communications and Media Authority (ACMA) before the import.
Note that, even if your product doesn't fall under any specific regulation, you still have the responsibility to ensure that the product is "electrically safe". This is especially true for electronics products, which might cause fires and other hazards, if defective.
Electrical Equipment Safety Scheme (EESS)
The Electrical Regulatory Authorities Council (ERAC) is the body that oversees the electrical safety issues and develops the harmonized standards in Australia and New Zealand. The ERAC contributed to the development of the Electrical Equipment Safety System (EESS) in 2007 in order to effectively fulfill this collective goal.
The Electrical Equipment Safety Scheme (EESS) requires electrical equipment manufactured or imported to Australia that is rated at a voltage greater that is greater than 50 V and lower than 1000 V in AC RMS, or greater than 120V and lower than 1500V ripple-free DC, and is designed for household, personal or similar use, to be safe in terms of design, construction, installation, and usage before they can be placed in the market.
The EESS classifies electrical equipment into three levels, based on the potential risks:
Level 1
This kind of electrical equipment is considered to be riskless or containing very low risk.
Level 2
This kind of electrical equipment contains a medium level of potential risks among the three levels. The standard AS/NZS 4417.2 classifies electrical equipment of this kind such as floor polishers, projectors, simple portable luminaires, or heating pads.
Level 3
This electrical equipment has the highest potential risks of all three levels. AS/NZS 4417.2 has listed electrical equipment of this kind such as the beauty care lamp, bread toaster, clothes dryer, cord-line switch, and arc welding machine.
All three Levels of electrical equipment must carry Regulatory Compliance Mark (RCM) before it can be placed in the market.
You can learn more about EESS's product classification and related safety standards in this guide.
Australian Communications and Media Authority (ACMA)
The Australian Communications and Media Authority (ACMA) is an independent statutory authority that regulates communications and media services in Australia under several acts including the Broadcasting Services Act, the Telecommunications Act, and the Radiocommunications Act.
The above-mentioned acts list the rules that, in turn, regulate a large array of products:
Telecommunications equipment rules
The telecommunications equipment rules oversee consumer telecommunication and cabling products in Australia, such as telephone handsets, TV set-top boxes, cable plugs, and sockets.
Radiocommunications equipment rules
The radiocommunications equipment rules oversee transmitters and receivers for the purpose of decreasing interference of these products and make the best use of the radiofrequency (RF) spectrum. The rules also apply to transmitters and receivers within electronic equipment.
Electromagnetic compatibility (EMC) rules
The electromagnetic compatibility (EMC) rules oversee electrical and electronic products such as kitchen appliances and IT equipment in order to reduce the interference of electrical products to each other.
Electromagnetic energy (EME) rules
Electromagnetic energy (EME) rules set forth the maximum levels of electromagnetic energy from radio transmitters with an integral antenna. Products such as mobile phones, baby monitors, and smart meters might fall under the scope of these rules.
Testing Methods
The EESS designates acceptable test laboratories for Level 3 electrical equipment, in order to assess compliance with the relevant AS / NZS standards, and any other relevant standards that might apply.
For Level 1 and 2 electrical equipment, test laboratories are not confined, but it is recommended to use an accredited testing body. For detailed information on the accreditations of the testing laboratories, you can refer to this website.
The ACMA set forth some testing guidelines for wireless, non-wireless, and satellite telecom-connected electronic products as the following:
a. Products that contain wireless functions, such as radio, Bluetooth should comply with the ACMA (EMR) and ACMA Radiocommunications (Radcom) standards.
b. Products without a wireless function should obtain the EMC test report based on the ACMA list of testing protocols.
c. Products with a connection to satellite telecom network, mobile phone network, or the Public Switched Telephone Network (PSTN) should comply with the 2015 Telecommunications Labelling Notice (TLN).
List of electronics testing companies
Here we list some lab testing companies that can carry out electrics and electronics product testing:
SAA Approvals
Comtest Labs
SAI Global
SGS
Labeling Requirements
EESS and AMCA regulations both require electrical and electronic consumer products to carry the RCM (Regulatory Compliance Mark), which indicates that products to be imported and sold in the Australian market are compliant with the relevant regulations.
The Standard AS/NZS 4417 elaborates the labeling requirements of electrical equipment, including the following:
The label should be written in English and clear to read
The label should be firmly affixed to the product and the product packaging
The Regulatory Compliance Mark (RCM) must be larger than 3 millimeters in height
State Regulations
Queensland: Electrical Safety Regulation
In the state of Queensland, Electrical equipment and appliances must comply with the Electrical Safety Act 2002 and the Electrical Safety Regulation 2013 for the purpose of protecting the users or properties from injuries or damages by electricity.
FAQ
Are Chinese electronics manufacturers familiar with Australian standards?
Very few Chinese electronics manufacturers are familiar with AS/NZS standards and Australian electronics regulations. As such, you should not expect to find manufacturers with pre-existing lab test reports or other compliance documents. Instead, third-party lab testing is essential.
It can also be hard to assess the supplier's compliance track record by referencing AS/NZS standards. That said, you can get around this by identifying corresponding EN, ISO, IEC, or UL standards when assessing if an existing product or is compliant or not.
Likewise, you may also need to reference corresponding EN, ISO, IEC, or UL standards in your product specification and sales contract.
Does Australia accept compliance with EU electronics standards?
Electronic products imported and sold in Australia must comply with all applicable Australian standards and regulations, even if the product is compliant with EU regulations such as the EMC Directive and the Low Voltage Directive.
That said, Australian electronics standards are generally also based on the same technical standards as in the European Union.
Does Australia accept compliance with US electronics standards?
As mentioned, all electronics sold in Australia must comply with national standards and regulations. US electronics standards and regulations (e.g. FCC Part 15) may be based on similar technical standards – but labeling (e.g. RCM) still differs.