Planning to sell makeup, haircare, skincare, or other cosmetic products on Amazon.com? In this guide, you'll find a breakdown of regulations, labeling requirements, documentation, and lab testing rules that all cosmetics sellers on Amazon.com must know.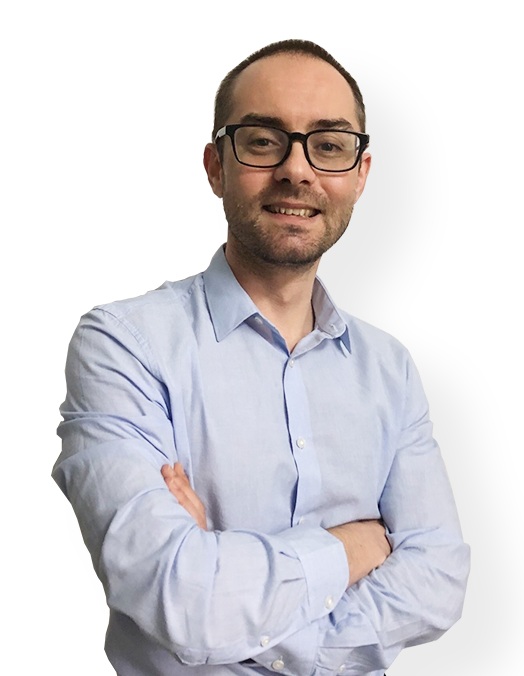 Do you need help with product compliance? (EU & US)
Request a free consultation call today with Ivan Malloci to learn how we can help you with:
Product Requirements Lists
Product Certification
Product & Packaging Labeling
Lab Testing
Cosmetics
Here are a few products categorized as cosmetics on Amazon.com:
Lipsticks
Eyeshadows
Eyeliners
Blushes
Cosmetic products sold on Amazon.com must comply with all mandatory regulations. For example, this includes the following:
Food, Drug, and Cosmetic Act (FDCA)
Poison Prevention Packaging Act (PPPA)
National Volatile Organic Compound Emission Standards
In addition to federal cosmetics regulations,  you may also need to ensure compliance with state regulations, such as the California Safe Cosmetic Act
Learn more: Click here
Hair Care Products
Haircare products listed on Amazon are subject to the FDCA, which is enforced by the FDA, with respect to product ingredients, labeling information, and packaging.
Spray based products may also need to comply with the National Volatile Organic Compound Emission Standards, which is part of the federal Clean Air Act.
Haircare products like shampoo, conditioner, or sprays might need to comply with state regulations such as the California Clean Air Act, and others.
Some examples of products in this category:
Hair sprays
Conditioners
Hair dyes
Hair waxes
Hair serums
Skincare Products
Amazon establishes requirements for packaging, labeling, product detail pages, and ingredients disclosure of skincare products listing on Amazon.com pursuant to the FDCA, and other applicable regulations upon skincare.
In addition, Amazon explicitly forbids or restricts the sales of certain skincare products that contain certain substances on its platform that are harmful to users' skin, such as products that contain mercury, and henna products that are designed to be applied to the skin.
Some examples of products in this category:
Facial masks
Toners
Eye collagens
Serums
Facial cleansers
Beauty Care Products for Children
Children's beauty care products are subjected to the FDCA and any other cosmetics regulations as well.
Generally speaking, cosmetics fall outside the scope of the Consumer Product Safety Improvement Act (CPSIA) which applies to all products sold in the US to children aged 12 years or younger.
However, CPSIA regulates toys intended to be used by children under the age of 12 that include cosmetics or similar products.
Specifically, CPSIA limits the amount of lead content in the products to 100 parts per million (ppm), and the amount of lead content in paint and other surface coatings to 90 parts per million.
These requirements also apply to the packaging and containers of cosmetics and other beauty care products for children, no matter if these products are marketed as toys or not.
Some examples of products in this category:
Mud masks
Bubble baths
Shampoos
Detanglers
Mandatory CPSIA Documentation
Amazon.com generally requires children's product sellers to provide the following:
ASTM lab test report
Tracking Label Photocopy
Documentation
Amazon restricts certain categories of cosmetics, such as 'topicals', which means products that apply to one spot of the skin, such as moisturizers, toners, or nail polish.
According to Registrar Corp, which provides compliance services for cosmetics products, Amazon also requires that sellers of topical products on its platform must submit the following documents:
1. An invoice issued by the manufacturer within 180 days
2. Proof of FDA Registration (including the manufacturer's name, contact information, and valid registration number)
3. Good Manufacturing Practices (GMP) Certificate
4. Certificate of Analysis (COA), which demonstrates the safety and compliance of the ingredients
Safety Data Sheet (SDS)
Amazon requires sellers of products classified as hazmat, that is products that contain flammable, combustible, corrosive, or other substances or materials that could lead to potential danger, to submit a copy of Safety Date Sheet (SDS).
An SDS is a document that includes instructions on how to handle, label, and store dangerous goods.
The document shall include information such as the product name, usage instructions, ingredients, potential hazards, toxicity characteristics, disposal instructions, and more.
For cosmetics and beauty products, Amazon states that the following items might be regarded as dangerous goods and, thus, might require an SDS:
Spray deodorants
Hairspray
Hair colors
Hair dyes
Perfumes
Essential oils
Self-tanning lotions and sprays
Hair removal solutions and treatments
Shaving creams or foams
Nail polish
Lab Test Report/Certificate of Analysis (COA)
A lab test report, or Certificate of Analysis (COA), is required to prove that your product is compliant (e.g. not containing restricted substances above the set limits). You may need to submit your product to a third-party testing company, such as Intertek, to obtain a lab test report.
We generally recommend our readers to refrain from using their suppliers existing lab test reports.
Other Information
Labeling Requirements
Amazon's labeling requirements for cosmetic products reflect those of the FDCA's Labelling Requirements. The label shall be in English language and contain the following information:
Name of the product
The function of the product
Product content (i.e. weight, ingredient list)
Business information of the manufacturer, importer, packer, or distributor
Warning statements, if any
Amazon stresses the authenticity of the label content on cosmetic products, and therefore the information displayed on the labels should not claim that cosmetic products have the functions of curing, mitigating, treating, or preventing diseases unless such statements are approved by the FDA.
Product Packaging
Amazon requires that cosmetic products must be sealed in the original manufacturer's packaging, with the codes placed on the packaging by the manufacturer or distributor, such as matrix codes, lot numbers, or serial numbers.
Also, the packaging must comply with relevant federal and state regulations, such as PPPA or FPLA.
Lab Testing
Third-party lab testing is required to verify if a product is compliant, which normally means the analysis of restricted chemicals and heavy metals.
Here's a list of testing labs that provide chemical analysis and testing for cosmetics:
Underwriters Laboratories
Anseco Group (QIMA)
TÜV Rheinland
Intertek
Prohibited Products
Amazon explicitly forbids the sales of cosmetic products that contain the following ingredients:
Chloroform
Halogenated salicylanilides
Methylene chloride
Vinyl chloride in aerosol products
Zirconium-containing complexes in aerosol products
Synthol, Synthrol, or Swethol posing oil
You can read more about prohibited products on Amazon's website.
Additional Resources
1. Federal Food, Drug, and Cosmetic Act (FD&C Act)
2. Amazon Seller Central: Cosmetics & Beauty Products