Essential oils imported and manufactured for sales in the United States are covered by various regulations. These set requirements concerning substances, labelling, packaging, and testing.
In this guide, we take a closer look at Toxic Substances Control Act (TSCA), the Poison Prevention Packaging Act (PPPA), and California Proposition 65, and how these relate to essential oils in various ways. We also list several procedures and standards that can be used when testing essential oils.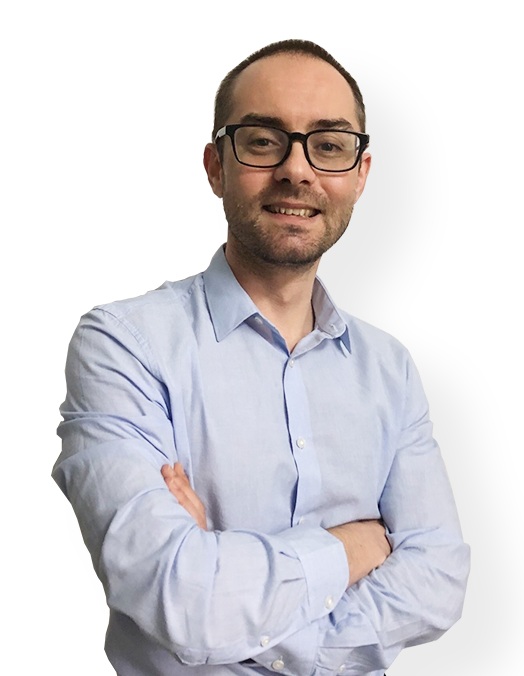 Do you need help with product compliance? (EU & US)
Request a free consultation call today with Ivan Malloci to learn how we can help you with:
Product Requirements Lists
Product Certification
Product & Packaging Labeling
Lab Testing
What are essential oils?
The US Food and Drug Administration (FDA) states that although "essential oils" do not have a regulatory definition, the term is used when referring to oils that have been extracted from plants.
The FDA considers essential oils as plant ingredients which might contain allergens or other harmful substances when used in applications such as cosmetics. As such, essential oils are regulated under FDA 21 CFR, California Proposition 65, and other regulations.
FDA 21 CFR
The FDA 21 CFR regulates cosmetics, food, and drugs, among other products. Some of its provisions apply to essential oils that are used in different product categories, such as cosmetics or food.
Cosmetics
According to the FDA, whether a product containing essential oils is a cosmetic or a drug depends on its intended usage and the claims made for the product.
For instance, a product can be considered a cosmetic product if it is to either clean the body or increase a person's attractiveness. Examples of such products include massage oils and skin moisturizers. Products such as baby lotions that contain essential oils can be both a cosmetic and a drug if, for example, they are marketed as a skin moisturizer and a colic reliever.
Additionally, some essential oils that are deemed safe for foods might not be safe for use in cosmetics. For instance, cumin oil is food-safe but can cause harm to one's skin.
Requirements
The FDA requires importers and manufacturers to:
a. Properly label their cosmetics, and
b. Avoid misbranding, and providing false information with, their cosmetics.
It also recommends having your product tested to ensure product safety.
However, the FDA does not:
a. Require cosmetics to have pre-market approval, except when they contain color additives.
b. Require manufacturers to register cosmetic establishments or product formulations, although it encourages participation in the FDA's Voluntary Cosmetic Registration Program (VCRP).
Food
21 CFR Part 182 covers substances that are generally recognized as safe (GRAS) and can be used as food ingredients. These substances include essential oils from plant sources, such as:
Ambergris (Physeter macrocephalus L.)
Citronella (Cymbopogon nardus Rendle.)
Horsemint (Monarda punctata L.)
Lemon grass (e.g., Cymbopogon citratus DC.)
Nutmeg (Myristica fragrans Houtt.)
Pimenta (Pimenta officinalis Lindl.)
Thyme (e.g., Thymus vulgaris L.)
Requirements
Substances such as those listed above should follow good manufacturing practices (GMP) when used for their intended purpose. This means that substances:
a. Should not exceed reasonably required amounts in food.
b. Should not be meant to physically alter the food should be reduced as much as possible.
c. Should be of suitable food grade and handled as a food ingredient.
Drugs
According to the FDA, essential oils and other products that are meant for therapeutic uses or for altering how the body works are considered drugs. For instance, the FDA considers products that contain essential oils and are marketed with claims that they can treat anxiety or relieve pain to be drugs.
Furthermore, products used for aromatherapy purposes may often contain essential oils. The FDA would consider these products as drugs if they were meant for illness treatment or prevention. Such products might include massage oils and lotions if ache-relieving claims exist for them.
You can find more information on this FDA page.
Toxic Substances Control Act (TSCA)
The Toxic Substances Control Act (TSCA) sets requirements for chemical substances, including substances that might be found in essential oils.
TSCA Inventory
The TSCA Inventory contains over 83,000 chemicals and lists substances that might be used in essential oils, by names and definitions (e.g. extractives and their physically modified derivatives).
Column I of the TSCA Inventory lists "flags", which might include substance restrictions, reporting and recordkeeping exemptions, or other requirements. You can download the inventory on this page.
Here, we list a few examples of essential oils from the TSCA Inventory:
Labdanum oils (Cistus ladaniferus)
Myrrh oils (Burseraceae Commiphora)
Tarragon oils (Artemisia dracunculus)
Lavender oils (Lavandula angustifolia)
Cardamom oils (Elettaria cardamomum)
Requirements
Substance restrictions
Some substances are restricted, according to the flags found in the TSCA Inventory. We couldn't find any essential oil, or substance that might be found in essential oils, that is flagged with substance restrictions.
However, there could exist restrictions that are relevant for some essential oils.
Certification
Certification is required for substances that are either:
a. TSCA-compliant (and submit a positive certification statement, if the substance is listed in the TSCA Inventory), or
b. Are not subject to the TSCA, if the substance is not specifically covered by the TSCA (and submit a negative certification).
Reporting and record-keeping
Unless exempted by a specific flag found in the TSCA Inventory, listed substances are subjected to reporting and record-keeping requirements.
We couldn't find any exemptions that are relevant for some essential oils.
Federal Hazardous Substances Act (FHSA)
The Federal Hazardous Substances Act (FHSA) provides labeling requirements regarding hazardous substances. The Act also covers strong sensitizers, which can cover some essential oils.
Sensitizers and strong sensitizers
According to 16 CFR Part 1500.3, sensitizers are substances that can potentially result in the immune system becoming hypersensitive to those substances upon exposure. The hypersensitivity manifests as an allergic reaction upon repeated exposure to the sensitizer.
Strong sensitizers, on the other hand, are substances that cause allergic hypersensitivity upon reapplication of the same substance.
Substance examples
Here are two examples of essential oils categorized as "strong sensitizers":
Oil of bergamot – an essential oil
Powdered orris root – a component of essential oil
Requirements
The FHSA requires packaging for hazardous substances to include the following information on the label:
Importer's and manufacturer's name and business address
Each hazardous ingredient's common or chemical name
The signal word "Danger" for flammable, corrosive, or toxic products
The signal word "Caution" or "Warning" for other hazardous products
A statement of the product's main hazard, e.g., "Flammable"
Precautionary statements
Where appropriate, first-aid instructions
The signal words "Poison" and "Danger" for highly toxic products
Protection instructions for products needing special handling care
The statement "Keep out of the reach of children"
According to the CPSC's guidance document for strong sensitizers, substances containing strong sensitizers should also carry a label with the affirmative statement "May Produce Allergic Reaction by Skin Contact".
Poison Prevention Packaging Act (PPPA)
The Poison Prevention Packaging Act (PPPA) regulates packaging for various hazardous products and substances, which might include essential oils, to protect children from negative health effects caused by handling, swallowing, or using those products.
Examples
16 CFR Part 1700 – Poison Prevention Packaging does not explicitly mention essential oils. However, the CPSC has ordered recalls for several essential oils as they did not comply with the PPPA requirements.
Here are some examples:
Organic Essential Oil Blend
Headache Relief Essential Oil Blend
Deep Muscle Essential Oil Blend
Requirements
The PPPA mandates that special packaging undergo testing procedures to ensure that it adheres to child tests and relevant adult test requirements. These tests are specified in 16 CFR Part 1700.20.
Fair Packaging and Labeling Act (FPLA)
The Fair Packaging and Labeling Act (FPLA) mandates labeling requirements for "consumer commodities".
Requirements
The FPLA requires products, which might include essential oils, to carry a label that specifies information such as the following:
a. The product's identity.
b. The importer's or manufacturer's name and business address.
c. The net quantity of contents, stated in both inch/pound and metric units (in terms of mass or weight, measure, or numerical count).
California Proposition 65
California Proposition 65 restricts the use of certain substances in consumer products and lists those substances on the Proposition 65 List. Essential oils may contain some of those restricted substances.
A warning label is required for products that contain restricted substances above the allowed limits.
Substance examples
The Proposition 65 List includes some substances that are naturally occurring and that might be used as ingredients in essential oils.
We found the following two substances, which are both listed because they might cause cancer:
beta-Myrcene (used for aroma, flavoring, and fragrance purposes)
Pulegone (used for flavoring, fragrance, and herbal purposes)
ISO Standards
During our research, we could not find any American standards (e.g. ASTM standards) pertaining to essential oils. However, the International Organization for Standardization (ISO) has published a list of standards that cover essential oils. Although those standards each serve different purposes, some aid in quality assessments by determining the oil's characteristics.
Here are a few examples of such standards:
a. ISO/TR 21092 – Essential oils — Characterization
b. ISO 4715 – Essential oils — Quantitative evaluation of residue on evaporation
c. ISO 11021 – Essential oils — Determination of water content — Karl Fischer method
Lab testing
Importers and manufacturers must ensure that their essential oil products, comply with relevant requirements (e.g., related to packaging and substances). They should also ensure that the quality of their essential oil products adheres to relevant standards and regulations.
They can achieve this goal by sending their products for lab testing to prove compliance with those requirements, such as those under the PPPA, the FHSA, or even the TSCA.
When their essential oil products pass testing, they receive a test report that proves compliance with relevant requirements.
Test methods
There are several methods of testing essential oils to ensure they comply with relevant requirements. We provide some examples below.
ISO test methods
The International Organization for Standardization has published a list of standards relevant to essential oils, including several methods that aid in determining the various characteristics of essential oils, such as the following:
a. Determination of acid value by two titration methods, manual and automatic
b. Analysis by gas chromatography on packed columns – General method
c. Determination of water content – Karl Fischer method
Testing methods for special packaging
According to the PPPA, special packaging must undergo a testing procedure to ensure that the packaging adheres to child test requirements and relevant adult test requirements.
16 CFR Part 1700.20 details several test procedures, including:
Standardized child test
Senior test
Adult-resecuring procedure
Younger adult panel
Child-resistant package testing
Test labs
Here we list a few companies that provide testing for essential oils. Note that although they don't list specific US regulations against which essential oils can be tested, these companies either have labs or are based in the United States:
Galbraith (a Bureau Veritas company)
Eurofins
Essential Validation Services