Both wireless and wired earphones are covered by various standards and regulations in the United States. In this guide, we cover the basics of FCC Part 15, UL standards, labeling requirements and regulations covering chemicals and heavy metals.
Mentioned products
Wireless earphones
Wired earphones
Bluetooth earphones
Noise-canceling headphones
In-ear headsets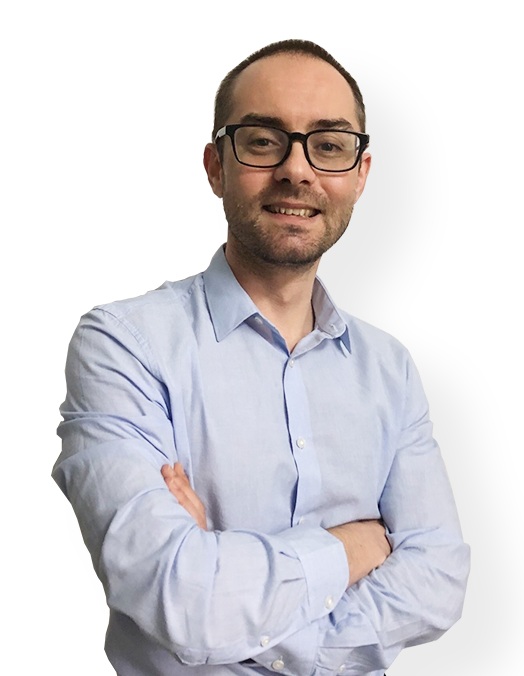 We Help Brands & Importers With Product Compliance (US & EU)
Book a free consultation call today with Ivan Malloci to learn how we can help you with:
Product Requirements Lists
Product Certification
Product & Packaging Labeling
Lab Testing
Underwriter Laboratories (UL)
UL established a series of standards for electrical and electronic products. Manufacturers or importers are voluntarily to comply with these standards.
However, earphone importers should still ensure the general safety of their products and adhere to the applicable coercive federal and state regulations, which can often be reached easier by complying with optional international-recognized product safety standards.
UL Standards
These are some relevant applicable safety standards for earphone products formulated by UL, such as UL 60950-1: Information Technology Equipment – Safety.
You can find additional UL standards applicable to earphones and other electronics on standardscatalog.ul.com.
UL Certification
UL annually checks a wide range of products and establishes standards for them to ensure the safety of the products. There are 3 systems of UL's approval of product safety, which are UL listing, UL recognition, and UL classification.
UL Listing: A UL Listed seal on a product indicates that a product has been tested by UL and reaches the safety and sustainability standards of UL. In addition, a UL listed product is verified as free from a foreseeable risk of fire, electric shock in a Division 2 environment, which refers to an area where ignitable concentrations are used.
UL Recognition: UL Recognition service focuses more on machinery or product components. It certifies the machines or product components that meet UL standards. A UL Recognized stamp is generally easier to attain than a UL Listed stamp.
UL Classification: It means that a given product is in compliance with relevant UL standards.
Amazon
Even though UL Standards are not compulsory to follow, Amazon continues to require electronic products sold in its platform to conform to UL Standards. Therefore, it is recommended to have your products lab-tested according to UL Standards and requirements before marketing on Amazon.
UL Audio Quality Verification Mark
UL has developed a standard for high-definition audio, which helps the customers recognize the levels of quality of the headphones. After being tested, qualified headphones will be placed on an HD Quality UL Mark, indicating the HD audio quality of the product.
The UL Audio Lab is now offering testing of HD and high-resolution audio equipment, which will pass the test if it can comply with one of the following:
The product can record (or play) files of at least 88.2 kHz sample rate and 24-bit
The product can produce (or capture) at least 40 kHz in analog frequency response (or recording)
Wireless Earphones: FCC Part 15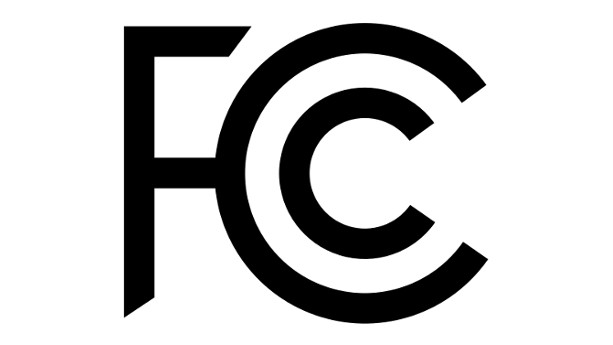 FCC Part 15 regulates radio frequency devices in the United States in many electronics products, including wireless earphones, which must conform to the requirements of FCC part 15 before it can be imported or sold in the US market. Hence, wireless earphones importers should examine their products' compliance before marketing the products in the US market.
Note that FCC concerns itself only with preventing interference between devices on the same communication network or radio frequency band, not with preventing harm due to electrical shock or heat.
Intentional Radiators
According to the definition of FCC, intentional radiators are devices that emit radio waves intentionally, such as Bluetooth and other kinds of wireless earphones.
Unintentional Radiators
According to the interpretation given by 47 CFR 15.3, unintentional radiators are electrical devices that operate at a frequency of at least 9 kHz, thus generating RF waves, but not specifically designed to function as an RF source. Most consumer electronics containing integrated circuits are classified as unintentional radiators.
FCC Testing
Importers should purchase FCC lab-testing services from reputable companies such as Intertek, CMA, SGS to determine whether their earphone products conform to the required standards/regulations in the US.
FCC Supplier Declaration of Conformity (SDoC)
FCC requires that importers should provide a copy of the Declaration of Conformity along with the product, as proof that the product is compliant with the applicable standards and requirements in the US. This document is often issued either by the importer or the manufacturer.
Note: Importers must display all relevant test reports within the document of the Supplier Declaration of Conformity.
FCC Mark
It is not mandatory to affix the FCC mark on electronic products in the US.
Heavy Metals: RoHS
Since 2006, several states in the US have adopted the RoHS regulation, which is similar to the EU RoHS Directive. RoHS restricts the use of certain chemical substances in electronic products, which are harmful to the human body.
Restricted substances used in electronic products include:
Risks
It's important to instruct your supplier to only use RoHS-compliant components when assembling your earphones. Most earphone suppliers in China, and other countries, are at this point familiar with RoHS. That said, there are still plenty of non-RoHS components used in the electronics industry – which is why you should clearly communicate this requirement to your supplier before production starts.
Other Regulations
CPSIA
Earphones and other audio products intended for children aged 12 or younger must also comply with the CPSIA. Here's a brief summary of the requirements:
The product must be compliant with all relevant ASTM and CPSC standards
The product must be tested by a CPSC accepted lab
The importer must issue a Children's Product Certificate (CPC)
The earphone must carry a tracking label
Notice that CPSIA is not a replacement for FCC rules or other requirements, but must be followed in addition to requirements that apply to all earphones and headphones.
Country of Origin
It is mandatory by law to affix the country of origin mark on the imported products and its packaging to the US. Make sure the country of origin mark is firmly attached or affixed to the products.
Examples
Made in the United States
Made in China
Made in Vietnam
Made in Korea
Label file
Create a file specifically for the label of the country of origin and submit this file to your supplier. This is an essential step because providing the correct information to the manufacturer before mass production will prevent misunderstanding and mistakes. We recommend saving the file in .ai or .eps formats.
California Proposition 65
California Proposition 65 is a state regulation mainly to regulate the chemical concentration in consumer products. This is applicable to headphones, such as noise-canceling headphones, in-ear headsets, and other headphone products.
For example, earmuff, cord, microphone and any components of a headphone should be compliant with California Proposition 65, of which the heavy metal content – or other restricted substances – should be below the restricted amount.
Examples of restricted substances
Lead
Cadmium
Mercury
Phthalates
California Proposition 65 Lab testing
We suggest earphone importers contact a lab testing company to conduct California Proposition 65 lab tests, in order to ensure the compliance of their imported products.
Product Packaging
Importers should also make sure that the product packaging materials comply with the applicable regulations.
Heavy Metals Restrictions
Several state regulations set limitations on the heavy metal concentration within packaging materials such as inks, dyes, and overall packages. Therefore, importers should also make sure the product packaging is compliant with applicable requirements.
To understand whether the product packaging you are using for your products is compliant with the applicable requirements, simply contact a third-party lab-testing party and conduct corresponding assessments.
Labeling Requirements
The product packaging shall include the country of origin label and applicable compliance marks as the circumstances may require.
Bag Suffocation Warning
Bag suffocation warning label texts are mandatory for all Amazon sellers and in certain US states. In this article, we explain what you must know about creating warning label files, risks, and non-compliance penalties.
Amazon Example
Warning: To avoid the danger of suffocation, keep this plastic bag away from babies and children. Do not use this bag in cribs, beds, carriages, or playpens. This bag is not a toy.
Additional Resources
1. States with Toxics in Packaging Laws (Link)
2. Bag Suffocation Warning (Link)