Planning to import or manufacture fitness equipment in the United States? In this guide, we cover regulations and standards relevant to gym machines, treadmills and other electric fitness equipment, fitness products for kids, and more.
More specifically, the guide covers Physical Medicine Devices – 21 CFR 890 (FDA), CPSIA, California Proposition 65, and various ASTM and UL standards.
This guide covers regulations and standards applicable to fitness products, such as gym machines,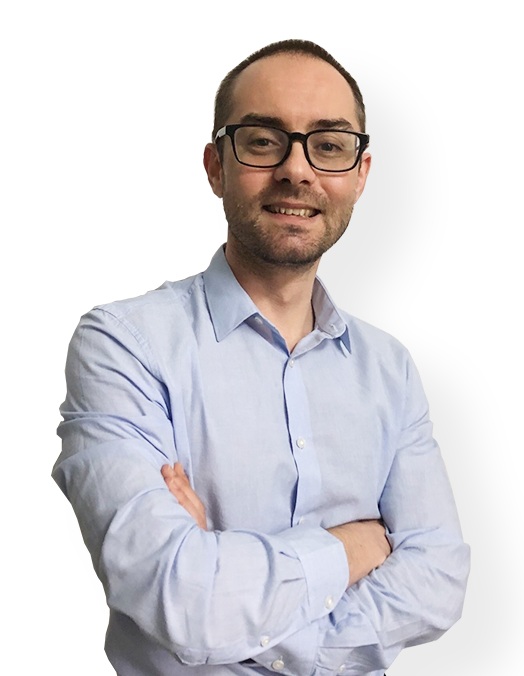 We Help Brands & Importers With Product Compliance (US & EU)
Book a free consultation call today with Ivan Malloci to learn how we can help you with:
Product Requirements Lists
Product Certification
Product & Packaging Labeling
Lab Testing
Physical Medicine Devices – 21 CFR 890 (FDA)
21 CFR 890 regulates exercise equipment imported and sold in the United States that is intended for medical purposes, with either non-measuring or measuring functionalities. Non-measuring exercise equipment is defined as a device that doesn't have any measuring instrumentation (e.g. pulse rate monitors).
The FDA does not cover exercise equipment intended to be used for the development of athletic abilities or general physical conditioning. You can check if the FDA covers your products in this guidance document.
Equipment classification
The FDA has classified non-measuring exercise equipment into 4 categories:
IOE 890.5370 – Parallel bars
KNL 890.5370 – Prone scooter board
ION 890.5370 – Exerciser table
IOG 890.5370 – Mechanical treadmill
Other types of devices include:
Measuring Exercise Equipment
Isokinetic Testing and Evaluation System
Powered Exercise Equipment
Powered Finger Exerciser
Premarketing notification
FDA has exempted non-measuring exercise equipment from 510(k) premarket notifications and FDA clearance requirements. However, importers or manufacturers are still required to register their establishment.
The registration process is outlined in 21 CFR Part 807. The registration and listing information must be submitted electronically. You can learn more about the registration procedure on the FDA website.
For other types of devices – such as the products listed above – premarket notification is required. You can find more information about premarket notifications on this page.
Labeling requirements
The distributor, manufacturer, or packer should specify their name and place of business on the label of their devices.
Name and place of business
Sometimes the company named on the label may not have manufactured the device. In this case, the label should bear phrases such as "Distributed by _____", or "Manufactured for _____".
Address
The place of business statement on the label should include the following:
City
State
Street address
ZIP code
The label may omit the street address if it appears in a telephone directory or a current street directory.
Unique Device Identifier (UDI)
The device should also bear a label that includes a Unique Device Identifier (UDI), which should meet the requirements of Subpart A and Part 830.20 of CFR Title 21.
GMP requirements
Good Manufacturing Practices (GMP) are intended to facilitate and control the following aspects:
Design
Manufacture
Packaging
Labeling
Storage
Installation
Non-measuring fitness equipment is exempted from the GMP regulation. However, importers still need to comply with the records and compliant file requirements stated under GMP.
Lab testing requirements
If you are not sure about the lab testing required for your medical fitness product, we suggest that you should contact reputable testing companies such as Intertek, or SGS.
Testing companies provide compliance services including conformity assessment, lab testing, certification, and more.
Children's Fitness Products: CPSIA
Fitness products and other exercise equipment intended for children aged 12 years or younger are subject to the CPSIA. Here's a summary of these requirements:
Electrical Fitness Equipment
In this section, we cover several standards and regulations relevant to electrical fitness products.
UL 961 – Standard for Electric Hobby and Sports Equipment
UL 961 is an ANSI-approved standard for electric hobby and sports equipment. It sets out requirements for the following products:
a. Electrically-powered hobby and sports equipment rated 250 V or less (to be used in ordinary locations in compliance with NFPA 70)
b. Equipment intended for home entertainment and amusement for adults
The requirements in UL 961 do not cover the following types of products:
Toys and games intended for children
Amusement machines
Photographic equipment
Products covered by separate standards
UL 1647 – Motor-Operated Massage and Exercise Machines
UL 1647 is also ANSI-approved, and it is a standard for motor-operated massage and exercise machines. It covers products such as:
a. Motor-operated massage and exercise machines
b. Exercise bicycles
c. Vibrating and massaging chairs
d. Portable motor-operated massage-type footbaths (that may have a heating function)
e. Motorized and non-motorized inversion tables
The requirements set out in this standard do not cover the following products:
a. Appliances rated more than 250 V
b. Footbaths without a motor-operated massage type function
c. Portable cord-connected hydromassage units (because UL 1431 covers it)
d. Pedicure spas for use in salons and similar commercial establishments (because UL 1951 covers it).
It is stated in the scope that a massage or exercise device including a pedicure spa as part of the overall product should be evaluated with both UL 1951 (for the pedicure spa portion of the product) and UL 1647 (for the massage or exercise portion of the product).
FCC Part 15
FCC Part 15 sets out requirements for the following types of devices:
Intentional radiator
Unintentional radiator
Incidental radiator
It requires radiofrequency (RF) devices to be properly authorized before they can be marketed or imported into the US. One of the FCC's goals is to ensure that RF devices are electromagnetically compatible and as such, operate without causing harmful interference to other devices and other living beings in its vicinity.
The FCC has two different equipment authorization procedures: Certification, and Supplier's Declaration of Conformity. Depending on your product, you may need either or both.
Click here to read the seven-step approval guide if you are required to get your electronic or electric fitness equipment authorized.
Energy Conservation Program for Consumer Products – 10 CFR Part 430
10 CRF Part 430 establishes test procedures for implementing an energy conservation program for consumer products. This might include components for electric and electronic fitness training equipment, such as external power supplies.
Part 430 lists six types of external power supplies, which could be used for gym equipment that requires electricity to function. We list those six types below.
Adaptive
Basic-voltage
Class A
Direct operation
Indirect operation
Low-voltage
Energy Efficiency Program for Certain Commercial and Industrial Equipment – 10 CFR Part 431
10 CFR Part 431 establishes regulations for implementing an energy efficiency program for certain commercial and industrial equipment.
Although Part 431's Subpart B covers energy conservation requirements for electric motors – which might be used in gym equipment such as treadmills, for example – it does not cover:
Small electric motors
Electric pool pump motors with a dedicated purpose
Subpart B of Part 431 contains the following:
Test procedures
Energy conservation standards
Labeling rules
Certification and record keeping
Certification, Compliance, and Enforcement for Consumer Products and Commercial and Industrial Equipment – 10 CFR Part 429
10 CFR Part 429 establishes procedures for the following:
Certification
Determination
Enforcement of compliance of covered products
Certification report
10 CFR Part 249 requires importers and manufacturers to submit a certification report to the Department of Energy (DOE) before they distribute their products for sale. Importers and manufacturers should include information such as the following in their certification report:
Equipment or product class and type
Manufacturer's address and name
Compliance statement
Brand name
Different types of products may have different requirements regarding the certificate report.
Annual filing
Manufacturers are required to submit the data on the certification report to the Department of Energy on an annual basis.
Energy Labeling Rule – 16 CFR Part 305
16 CFR Part 305, known as the Energy Labeling Rule, establishes requirements for consumer appliance products, including components used in electrical gym equipment, such as TV screens or power adaptors.
Here are some of the requirements of the Energy Labeling Rule:
a. Products should be labeled with information indicating the operating cost and related information, or compliance with relevant standards under the rule
b. Labels – separately attached to, or shipping with, the products – should include additional information regarding energy consumption, energy efficiency, or energy cost
c. The energy consumption, energy efficiency, or energy consumed by the product should be represented in writing or broadcast advertising
ASTM Standards
The American Society for Testing and Materials (ASTM) provides standards and test methods for many products including fitness equipment. ASTM standards are often voluntary, although sometimes compliance with them is required by a specific regulation. Here are some standards that apply to fitness products:
a. ASTM F1081-09 – Standard specification for competition wrestling mats
b. ASTM F2115-18 – Standard specification for motorized treadmills
c. ASTM F3023-18 – Standard test method for upper and total body ergometers
d. ASTM F2216-17a – Standard specification for selectorized strength equipment
e. ASTM F2810-15 – Standard specification for elliptical trainers
f. ASTM F2440-18 – Standard Specification for Indoor Wall/Feature Padding
Learn more
You can click here to search the ASTM's database for more standards on product evaluation, testing, and use of the equipment.
Risks
Gym equipment and other fitness products manufactured outside the United States are not exclusively designed to comply with ASTM and other standards. We recommend that you only work with overseas manufacturers that can provide existing test reports for their products.
California Proposition 65
Importers and manufacturers should understand that aside from federal regulations, state laws and regulations in the US may apply to their products.
One such regulation is California Proposition 65, which regulates consumer products imported and sold in California. It sets limits on certain hazardous substances used in products such as heavy metals and chemicals. As such, if you are planning to import or sell fitness products in California, you should comply with the requirements.
Examples of restricted substances
Lead
Cadmium
Bisphenol A (BPA)
Mercury
Nickel
Lab testing
Third-party lab testing is often the only possible way to verify whether your fitness equipment is compliant. We recommend that importers should instruct their suppliers about the requirements, and book lab testing before mass production.
Warning labeling
Products containing an excessive amount of restricted substances must bear a warning label, otherwise, the importation or sale of said products into California would be illegal.
Risks
Some materials used when manufacturing fitness products and other exercise equipment contain excessive amounts of substances regulated by California Proposition 65. Here are a few risk scenarios:
a. Gym machine coatings containing excessive amounts of heavy metals
b. EVA foam rollers containing excessive amounts of phthalates
c. Dumbbell PVC covers containing excessive amounts of phthalates
Country of Origin
The Federal Trade Commission (FTC) requires that imported products must carry a country of origin label on the product and its packaging. For fitness products, the Country of Origin label must be permanently and visibly attached to the products.
Label file
Do not expect your supplier to create a Country of Origin label for your fitness product. Instead, importers should self-create a label file in .ai or .esp format, and then submit it to their supplier with placement information.
Packaging Requirements
Importers and manufacturers should also make sure to properly pack their fitness equipment according to US packaging requirements.
This might include regulations such as:
Uniform Packaging and Labeling Regulation (UPLR)
Model Toxics in Packaging Legislation
Bag Suffocation Warning