Product traceability includes batch numbers, and other product and packaging labels, that can help in tracing products to a certain production run, and factory. Tracing products is critical when it comes to recalling defective and potentially unsafe products, or for the sake of linking products to certain documents. Traceability is often part of mandatory compliance requirements, such as the CPSIA Tracking Label.
In this guide, we cover what American importers and manufacturers must know about product traceability requirements for children's products, apparel, medical devices, and more.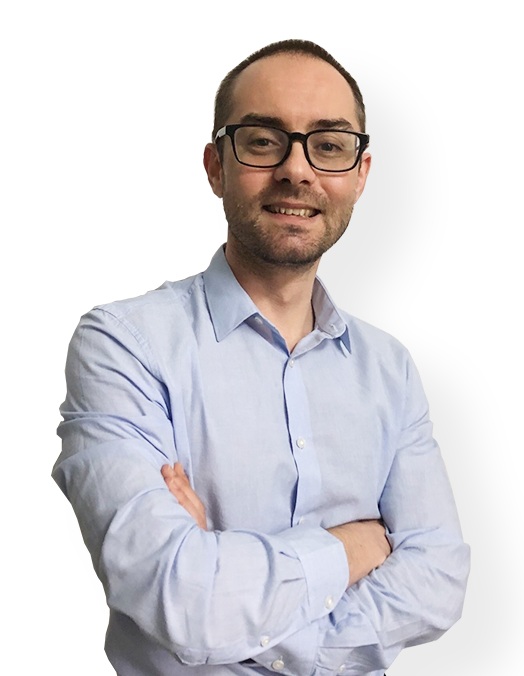 Do you need help with product compliance? (EU & US)
Request a free consultation call today with Ivan Malloci to learn how we can help you with:
Product Requirements Lists
Product Certification
Product & Packaging Labeling
Lab Testing
What is product traceability?
Consumer product traceability aims at effectively tracking the origin of the product.
Traceability has become increasingly important and valued in recent years, especially in international trades. Establishing a well-organized traceability system helps manufacturers, importers, distributors, retailers, and law-enforcing departments to keep track of the movement of the products, identify the defective products, and conduct recall or withdrawal operations promptly and accurately.
Traceability is carried out through displaying specific information on a product label or record-keeping documents, including the following:
Registered trade name or company name of the manufacturer or importer
Valid postal address of the manufacturer or importer
Contact person and phone number of the manufacturer or importer
Date of manufacturer
Location of manufacturer
Batch number or ID
SKU
Serial number
In order to precisely identify the specific type of products, or production run, a unique digit or an alphanumeric combination such as batch ID, serial number, or SKU is often applied in the traceability system. We will introduce different types of traceability methods in the next section.
Product traceability examples
In this section, we provide some examples of product information that is often used as essential traceability information.
SKU/Model
A stock-keeping unit (SKU) code usually is made up of alphabets and numbers that identify the product specifications such as brand, style, color, size, weight, and other information describing the properties of the products.
The SKU system is used to keep a clear record of every item in the inventory, and it might differ from firm to firm. In general, companies set understandable rules to generate SKU codes so that anyone could read them and understand the meaning an SKU code represents quickly in order to facilitate the product tracking process.
For example, an electronic company could give its black Bluetooth earphones model MX an SKU like this:
---
SKU Format Example: EAR-MX-BLACK
---
The length and format of the SKU code are generally not fixed or standardized. Also, additional details can be added to the SKU code to incorporate more information on the products.
Note that the Model number is usually similar to the SKU, even though the information contained in the two codes might differ. As an example, you could have two different SKUs for two products that have the same model number, but different colors or sizes.
Batch ID/Lot Number
A Batch ID, Batch Number, or Lot Number, is a sequence of alphanumeric digits that are given to a batch of products that are manufactured in the same facility, at the same period of time.
Similar to the SKU code, the constitution of a Batch ID varies from one company to another. A Batch ID could be the combination of the product model, date of manufacture, location of manufacture, expiration date, or other assigned numbers.
For example, the Batch ID of a batch of Bluetooth earphone manufactured in Guangzhou, China, in January 2021 could be like this:
---
Batch ID Example: EAR-MX-BLACK-GZ/CN-2021-01
---
However, note that Batch ID permits to achieve a higher degree of traceability than an SKU or Model number, as it allows tracking down the products from a specific production batch.
Let's assume that the machinery stops working properly and starts to produce defective items in January 2021.
If your product only has an SKU, you wouldn't be able to distinguish the defective items – made in January 2021, – from the previous items, which aren't defective and thus could still be sold if you had a way to identify them.
Conversely, if you have a Batch ID system in place, you could quickly single out the defective items, produced in January 2021, and still, sell the items with a different Batch ID.
Serial Number
A serial number is unique for a product item or unit and precisely identifies the item. A serial number may be composed of roman letters, numbers, typographical symbols, or a combination of all.
Production Date
The production date might be a piece of important information to be included on the product packaging or the product itself, especially for products whose life-span is time-bounded, such as foodstuff, cosmetics, personal care products, or batteries.
For products that are not or less affected by the passing of time, it is still beneficial to track the production date via the Batch ID in order to achieve traceability. Examples of these products include plastic food contact products, textiles, and household decors.
Production Facility
The location of the manufacturer and the address of the factory or factories are also important information to identify the source and origin of the products, especially if you work with more than one supplier.
Manufacturer/Importer's Name
Manufacturers or importers are the most relevant parties that hold accountability for product safety. Therefore, the disclosure of the manufacturer or importer company name information is an essential step in establishing the traceability of the supply chain.
Manufacturer/Importer's Address
The postal address displayed on the product packaging gives a direct way for authorities or other parties to contact manufacturers or importers easily. The address should give complete information about the location, including the room number, building number, block number, street names, city, zip code, state, and country.
It might also be beneficial to add your company phone number or email address.
Invoices
Invoice is an important record for the product traceability process. Usually, an invoice will include traceability information such as:
Manufacturer's name, address, contact number
Item type
Product description
Importers, suppliers, distributors, and retailers should maintain invoices for future reference.
Inspection Records
Internal inspection records are documents that are kept by manufacturers and that might include information such as:
Material inspection and evaluation reports
Sample test results
Production facilities and working area check
Production process evaluation
Incoming goods inspections
Customer complaint reports
Keeping inspection records facilitates relevant parties to take fast corrective measures when required.
CPSIA Tracking Label: Children's Products
CPSIA regulates toys and children's products marketed to children under 12 years of age in the United States.
To protect the safety of children from non-compliant products, such as explosion accidents of electric toys, toxic materials containing excessive heavy metals painted on the surface of toys, one of the measures taken by the CPSIA is to establish a reliable and effective traceability system.
The CPSIA demands that children's products designed to be used by children ages 12 or younger must have distinctive and permanent marks, which are generally referred to as "tracking labels". These labels should provide identifying information about the products such as:
Name of the manufacturer or importer
Location of production
Date of production
Batch number or model number
Labels containing traceability information should be firmly and permanently affixed to the product and or on its packaging. Also, when all of the required tracking information can be viewed clearly through outer or clear packaging, it is not required to place an extra tracking label on the outer package.
FTC: Apparel and Textiles
The Textile and Wool Acts administered by the US Federal Trade Commission (FTC) stipulates that labeling requirements for products made of textile, wool, or fur must contain required information, such as fiber composition, care instructions as well as traceability information.
Additionally, the acts also require manufacturers, importers, or distributors of textile products to keep records of the required label information, which must be able to validate specific criteria were met and demonstrate a traceable line from the raw materials to the finished product.
Label Requirements
The FTC requires that labels of textile and wool products must include the company name or the Registered Identification Number (RN) of the manufacturer.
The main goal of the Registered Identification Number (RN) is to identify the company that manufactures or imports the product. Consumers and authorities in the US can then look up the information of the company on FTC's database via the RN.
Record Keeping
The FTC also requires that the manufacturers of textile and wool products should keep a record of the labeling information of the textile products, which include the company name or the Registered Identification Number (RN) of the manufacturer.
In addition, importers and distributors of textile products, of which the labels have been substituted with different ones, must keep records showing the information on the label that was removed and the name of the party from whom the product was received for three years.
For parties engaged in E-commerce, the FTC clarifies that the document could be issued, presented, and preserved in electronic form.
FCC Part 15: Electronics
FCC Part 15 regulates electronics that emit radiofrequency energy, and as such might interfere with other devices.
Label Requirements
Products that fall under the scope of FCC Part 15 shall have a label that discloses traceability information such as:
Manufacturer or importer company name
Manufacturer or importer address and contact details
Model number, Batch ID, or Serial number
FCC ID (if applicable)
The label can be placed in the packaging if the product is too small to contain it.
FCC ID
The FCC ID is compulsory for products that must be authorized under the certification procedure, that is mainly intentional radiators, and shall include two parts:
a. The grantee code, which identifies the company manufacturing or importing the product, and must contain a 3 to 5 digits alphanumeric string
b. The product code, which identifies the specific product, and must contain a number from 2 to 9, and an additional 5 digits alphanumeric string. It might also contain hyphens.
Consumers and authorities in the US can conduct an FCC ID search online, in order to gather more information about the manufacturer or importer, and the product.
EPA Formaldehyde Standards: Composite Wood Products
The Formaldehyde Emission Standards for Composite Wood Products regulates wood products manufactured or imported in the United States. The focus of this standard is to reduce the formaldehyde emission from composite wood products, which are often present in products like furniture, floorings, and home decors.
The ability to trace the circulation and compliance history of the product helps to protect the health of the general public when cases of non-compliant products arise in the market, such as formaldehyde high-concentrated products that might injure the respiratory system of the users.
Label Requirements
This standard requires that composite wood products, such as panels or particleboards sold in the United States must be labeled with the following traceability information:
Producer's name or number
Lot number
EPA-accredited third-party certification number
The label contains traceability information that shall be applied to the product or its packaging, as a stamp, tag, or sticker.
Record Keeping
Section 770.40 requires panel producers to maintain the following records for a period of three years or more:
1. Test reports
2. Production records contain a description of the composite wood product(s), the date of manufacture, lot numbers, and tracking information
3. Purchaser information for each composite wood product
4. Records of changes in production describing changes in the resin composition, processing procedures, and other elements
5. Transporter information for each composite wood product
If a finished panel is not individually labeled, the importer, distributor, or retailer must reserve a copy of the label and demonstrate the label information to customers upon request.
FDA Unique Device Identifier: Medical Devices
The FDA lays down general and specific labeling requirements for medical devices, which establish standards and guidelines for manufacturers and importers to properly label the product with correct and not misleading information.
Due to the particularly high safety requirements for medical devices, having genuine and accurate traceability information is vital for the effective functioning of the traceability system, which facilitates aftermarket supervision and recall of defective products that harm the health of the users.
General Label Requirements
Part 801 lays down the general label provisions for medical devices and requires to display of the following traceability information:
Name of the manufacturer, importer, or distributor
Location of the business (including street address, city, state, and zip code)
Unique Device Identifier
In addition, this part specifically points out that, in cases when the name of the person who appears on the device is not the manufacture of the product, an explanatory phrase should be used, such as "Manufactured for ___", "Distributed by _____", or any other wording that explains the situation.
Labels containing traceability information should be displayed on the device itself or on its packaging.
Unique Device Identifier
A Unique Device Identifier (UDI) comprises a series of characters and numbers. Each UDI, issued by the FDA or FDA-accredited issuing agency, is a unique form and applies to medical devices in order to facilitate after-sales market supervision.
The traceability information is contained in two parts of the UDI, which include:
1. A fixed device identifier, that is the part of a UDI that identifies the specific version or model and label of a device
2. A conditional production identifier, which identifies the traceability information as follow:
Lot number or batch number
Serial number
Date of manufacturer
Date of expiration