Planning to import, export or manufacture stainless steel cookware in the European Union? In this guide, we introduce you to EU food contact material regulations, REACH, LFGB, packaging and labeling requirements.
Mentioned Products
Stainless steel frying pan
Stainless steel saucepan
Stainless steel stockpot
Stainless steel skillet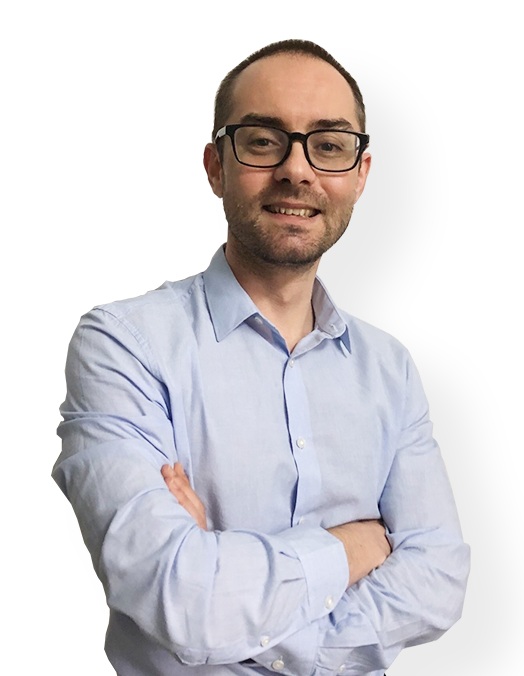 We Help Brands & Importers With Product Compliance (US & EU)
Book a free consultation call today with Ivan Malloci to learn how we can help you with:
Product Requirements Lists
Product Certification
Product & Packaging Labeling
Lab Testing
EU Food Contact Materials Framework Regulation
'As such, importers must ensure that the product is safe to use and compliant with the FCM regulation in the European Union. In addition, stainless steel and other FCM in cookware shall not affect the taste or smell of food or beverage. Further, the regulation also sets limits on certain heavy metals and chemicals.
Restricted substances
The EU set limits to the level of substances for FCM; for instance, heavy metals, additives, and processing aids. As an example, the acceptable level for lead is 1.5 to 4mg/L.
In addition, some member states in the EU may add additional requirements for FCM. For example, stainless steel cookware sold in France must contain at least 13% chromium, Click here to learn more FCM regulations in European.
Therefore, third-party testing is the only way to verify all relevant requirements for FCM in different member states in the EU. We recommend that you book an FCMs test before importation.
Risks
Food contact material products manufactured outside the EU are not made to comply with the European Union regulations by default. Importers must therefore carefully select suppliers outside the EU based on their compliance track record. This can be done by verifying their existing test reports, corresponding to the requirements outlined in the EU Food Contact Materials Framework Regulation.
Compliance issues can also be caused by surface coatings, platings, plastic parts or print inks.
FCM lab testing
Some leading testing companies, such as SGS, Bureau Veritas, and Intertek, provide FCM lab testing for stainless steel cookware. They will also help you assess other applicable standards for your products.
Testing costs
In general, an FCM test cost around $200 to $300 per material. The cost might add up to thousands of dollars depending on the number of materials, components, and SKUs.
Declaration of Compliance (DoC)
You may also need to self-issue a Declaration of Compliance (DoC) when importing and selling cookware to the European Union. The DoC shall include information such as:
Company
Address
Product name
Date
List of EU FCM regulations/standards
Types of food or beverage the FCM product is made for
Treatment (e.g. storage, time and temperature)
Read more
Having trouble issuing a DoC? Click here to learn how to issue a DoC for stainless steel cookware.
Product Traceability
Further, you may need to attach a tracking label on your stainless steel cookware. The traceability code should be permanent and visibly affixed on the products and its packaging. Here is an example of a tracking label:
SKU
Manufacturing date
Production facility
Country code
Example: SKU-1111-64-CN
Good Manufacturing Practice (GMP)
Sanitation and quality are essential criteria for cookware manufacturers. Further, FCM importers may also need to provide that their suppliers outside the EU meet basic GMP criteria.
Here is an overview of GMP requirements:
1. Materials are pre-selected and procured to ensure that the finished product is compliant.
2. The production and quality assurance processes are carried out according to pre-established instructions, which ensures that the finished product is compliant.
3. Quality control and verification system are established.
4. The production facilities must be fit for purpose.
A complete GMP report shall also include documents, such as lab test reports, order documents, certificates (e.g. ISO 9001), and other relevant documents.
Learn more
You can find more information on GMP in this guide.
Food Contact Material Symbol
European Union legislation requires the food contact material symbol when it's not "obvious" that the product is used as "food contact product", or it already contains food or beverage.
However, the symbol is not needed if it's obvious that the product is used as a food contact material – for example, forks and drinking glasses.
In addition, it is also common that companies include "Free of certain substances" (e.g. BPA free, PFOA free) next to the Food Contact Material symbol.
LFGB
If you are planning to import and sell stainless steel cookware to Germany, you must also meet the LFGB "Food and Commodity Act" requirements. LFGB covers more aspects of food safety (e.g. Overall migration, PAHs content, Sensory analysis).
You need to comply with more requirements in addition to 1935/2004/EC or other national standards when importing stainless steel cookware to Germany.
Restricted substances
LFGB set limits to more substances in FCMs, for instance, acetal resins, and polyamides are strictly regulated under LFGB. You can find a list of materials and substance requirements here.
LFGB lab testing
Unless your supplier can provide you the LFGB report for your products (which is not so common), third-party lab testing is the only way to verify whether your products are compliant when importing to Germany.
Some reputable testing companies, such as Intertek, TUV, and SGS, provides LFGB lab testing for stainless steel cookware.
The LFGB testing process includes the following steps:
Initial testing of samples and materials
Odor and taste transfer of sensory evaluation
Heavy metals detection
Testing of transferred or volatile organic compounds
Test for chemical hazards
Testing costs
Usually, LFGB testing costs range from $200 to $300. But we suggest that you send a request for quotations, in case the cost might vary depending on different cookware products.
Learn More
You can find more information about the LFGB in the BfR Recommendations.
REACH
REACH regulates hazardous substances (e.g. lead, cadmium) in all consumer products including stainless steel cookware in the European Union.
It is illegal to import or sell products in the EU that are not compliant with REACH. For example, selling cookware that contains an excessive amount of lead.
Some examples of restricted substances include:
Lead
Cadmium
Mercury
Nickel
Mercury
Benzidine
Substances of Very High Concern (SVHC)
The EU provides a candidate list of SVHC for REACH compliance. Importers can refer to the list and find various restricted substances and their usage. Notice that the candidate list is updated on an irregular basis.
It is not possible for importers to verify the presence of restricted substances in stainless steel cookware unless the supplier can provide a REACH lab testing report. Therefore, we recommend that you should verify the REACH compliance via testing companies such as SGS, QIMA, and TUV.
Lab testing
REACH requires importers and other sellers to "ensure" that the product and material are compliant. In practice, this means that the product must be submitted for third-party testing.
Testing companies
Here are some well-known companies offering REACH testing:
QIMA
Bureau Veritas
Intertek
C&K Testing
TUV
Learn more information about REACH testing companies in this guide.
Costs
REACH testing costs normally start from around $150 to $300 per material.
Learn more
Click here for a REACH testing guide for manufacturers, importers, and exporters.
Risks
Some materials (including coatings, platings, and other material treatments) are non-REACH compliant. This is also why testing is needed, as compliance cannot be taken for granted.
General Product Safety Directive (GPSD)
GPSD ensures that all products sold in the EU are safe for consumers' health and safety. As such, GPSD applies to different stainless steel cookware as well.
Importers need to self-assess product safety and risks and create a safety assessment to declare that the product is not posing risks or threats to consumers. Note that the target audience shall not limit to adults but also children and infants.
GPSD Documentation
Importers shall issue a risk assessment documents for stainless steel cookware to elaborate all potential harms and accidents when in use of the products.
GPSD Testing
GPSD provides a general provision for product safety, and it does not require mandatory lab testing for compliance. However, it is still common that many companies conduct third-party lab testing to allow the public to assess product safety information.
CE Marking
GPSD is not one of the CE directives, which means you are not required to carry a CE marking on your products.
Directive 94/62/EC: Packaging Regulations
Even if your stainless steel cookware is compliant with all relevant regulations in the EU, importers still need to comply with the requirements for packaging.
Here we cover a brief summary of packaging material and waste requirements when you are importing products to the EU:
Heavy Metals Restrictions
Heavy metals are the most concerning substances in product packaging. Directive 94/62/EC sets limits to various hazardous heavy metals, such as lead, mercury, and cadmium.
Many companies choose to conduct third-party lab testing for the packaging for their business in the long term. Some testing companies such as QIMA, TUV, and SGS, offer packaging lab testing to verify packaging compliance.
Additional Packaging Information
1. Packaging design shall be beneficial for the collection, reuse, and material recycling.
2. Product labeling requirements (e.g. FCM mark) shall be included in the product packaging.
Amazon Europe Compliance Requirements
If you are planning to sell cookware on Amazon, you must get ready to submit a number of documents for product compliance. Amazon has strict requirements for kitchenware to protect consumers for FCM safety.
We suggest that you read all the relevant requirements for stainless steel cookware in Amazon sell central before mass production.
How does Amazon check product compliance?
For stainless steel cookware, Amazon might request documents such as DoC, tracking label files, test reports, and certificates. Amazon checks product compliance not only when you list a new SKU, but at any time.
What can happen if we sell non-compliant stainless steel cookware on Amazon?
Sell non-compliant stainless steel cookware is highly risky. Not only our whole product listing can be removed by Amazon, but you are also liable for any loss or damage caused by your products. Amazon also has the right to suspend your account if necessary.