Regulation (EU) 1007/2011 establishes labelling and naming requirements for textile fibre products. It mandates importers and manufacturers to specify their textile products' fibre composition (e.g. 100% cotton), and if the product contain non-textile parts of animal origin.
In this guide, we list covered and exempted products, and explain the fibre composition requirements. We also provide an FAQ, in the second part of the article.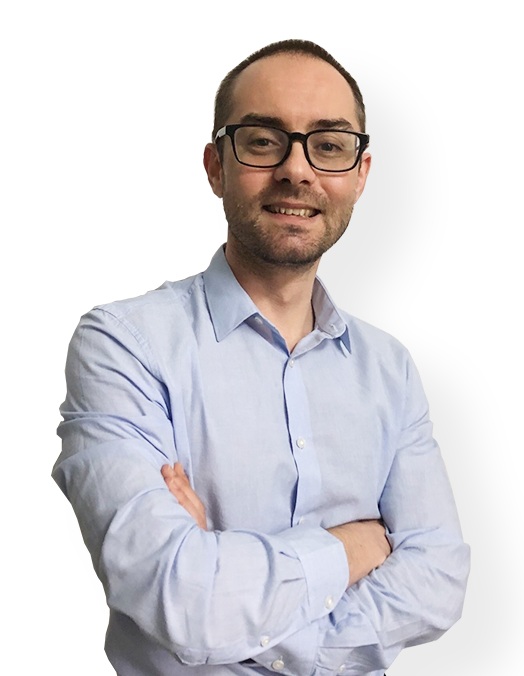 Do you need help with product compliance? (EU & US)
Request a free consultation call today with Ivan Malloci to learn how we can help you with:
Product Requirements Lists
Product Certification
Product & Packaging Labeling
Lab Testing
Textile Labelling and Fibre Composition Regulation (EU) 1007/2011
This regulation sets requirements regarding the naming, and labelling of fibre composition of textile products. It generally requires importers and manufacturers to:
a. Provide the fibre composition of their textile products.
b. Specify if their textile products contain non-textile parts of animal origin.
Covered products
The regulation covers:
a. Textile products.
b. Products comprising a minimum of 80% by weight of textile fibres, including furniture, sunshade coverings, and umbrellas.
c. Textile components of the upper layer of multi-layer floor coverings, and coverings for camping goods and mattresses.
e. Textiles integrated into, and that are an essential part of, other products, that specify the textile composition.
Exempted products
This regulation does not apply to:
a. Textile products that are contracted to independent firms or people working from home, if the property of the materials is not transferred.
b. Customised products made by self-employed tailors.
Additionally, Annex V lists textile products that do not require labelling. This includes the following:
Sleeve protectors
Gaiters
Textile book covers
Textile tobacco pouches
Disposable products (except wadding)
Flags and banners
You can find more exemptions on Article 17 of the regulation.
Fibre composition
Article 5 requires that only textile fibre names listed in Annex I must be used to describe a textile product's fibre composition. Here are some examples of permitted names:
Wool
Silk
Cotton
Polyester
Also, the fibre composition labelling requirement might depend on the type of textile product (e.g. pure textile products). Articles 7-11 provide requirements for these special cases. Here, we provide one requirement from each of these articles. You can learn more in the regulation.
a. Pure textile products – Exclusively single-fibre textile products must be labelled '100%', 'pure' or 'all'. Other textile products must not use these terms.
b. Fleece, or virgin, wool products – These products must be labelled by one of the names listed in Annex III (e.g., "fleece wool" or "virgin wool") if it they are made exclusively of undamaged wool fibre.
c. Multi-fibre textile products – Labels of textile products containing multiple fibres must bear, in descending order, the name, and percentage by weight, of the constituent fibres.
d. Decorative fibres – Labels of pure or multi-fibre textile products do not need to account for the fibre composition of purely decorative fibres, comprising less than 7% by weight of the finished textile product.
e. Multi-component textile products – Two or more textile products that form a single unit and have the same fibre content are permitted to carry one label.
Non-textile parts of animal origin
The regulation establishes requirements regarding labelling textile products that contain non-textile parts of animal origin.
According to Article 12, such textile products must be labelled or marked with the following phrase:
"Contains non-textile parts of animal origin."
Such labels must be easily understood, and they must not mislead consumers.
Care instructions
Article 24 of the regulation states that the European Commission should submit a report to the European Parliament that examines, among other things, a harmonised care labelling system.
The European Commission issued a report in 2013 stating that the Textile Regulation does not need to address care labelling requirements, as other voluntary schemes or standards already address these. We could not find any more recent publication stating that this has changed.
Care symbols
EN ISO 3758 – Textiles – Care labelling code using symbols covers finished textile products supplied to end users. It sets a system of graphic symbols that:
a. Are meant for usage for labelling textile products.
b. Are meant to supply details regarding the harshest method of textile care that doesn't result in permanent harm to the product.
c. Specifies the usage of those symbols in textile care labelling.
The standard covers the following textile care treatments:
a. Domestic washing, bleaching, drying, ironing.
b. Professional dry and wet cleaning (excluding industrial laundering).
Professional launderers may make use of the domestic textile care symbols.
Note that GINETEX, the International Association for Textile Care Labelling, and COFREET, the French Labelling Committee for the Care of Textiles, co-own the trademarks to a set of five care symbols, namely those for washing, bleaching, drying, ironing, and professional care.
The International Organisation for Standardisation has signed an agreement with GINETEX to use and embody its symbols in the EN ISO 3758 standard.
Size
As for care instructions, the report issued by the European Commission states that the Textile Regulation should not address size labelling requirements, as this information is already provided in voluntary standards.
For example, EN 13402-3 – Size designation of clothes – Part 3: Size labelling based on body measurements and intervals uses a standard pictogram to describe:
a. An adaptable sizing system based on human body dimensions.
b. Related size labelling information for consumers.
The standard also provides examples of clothing labelled using the standard pictogram.
Further, it provides examples of tables for body measurements and intervals. These tables are to be used for establish garment sizes for:
Men
Women
Boys
Girls
Infants
FAQ
Here, we provide some information regarding several frequently asked questions about textile labelling requirements in the EU.
Is labelling required for clothing textiles?
Labelling is generally required for clothing textiles and must include information such as:
Fibre composition (e.g., "fleece wool")
Non-textile parts of animal origin
There might be specific requirements for particular type of textiles. For instance, labels of textiles made of a single fibre must include the text '100%', 'pure' or 'all'.
Is care labelling mandatory for clothing textiles?
Regulation (EU) No 1007/2011 does not mandate care labelling for clothing textiles. However, importers and manufacturers can use the care symbols provided by the EN ISO 3758 standard.
Even if it is not mandatory, providing care instructions might reduce the chances of product returns. For instance, customers who exercise proper laundry care of clothing textiles by following care labelling instructions might be less likely to claim that their product is damaged after washing it.
Also, retailers and distributors might refuse to purchase products that do not contain care instructions.
Finally, the General Product Safety Directive requires the provision of instructions, and warnings. Thus, in some case, it might be relevant to add care instructions (e.g. in the case of materials that might catch fire during ironing).
Is size mandatory for clothing textiles?
Although Regulation (EU) No 1007/2011 does not set size labelling requirements, providing this information is important, from a sales point of view.
The reason is that retailers and consumers might not purchase clothing textiles with no size labelling, because from a practical standpoint, it makes the product difficult to select while shopping.
Note that EN 13402-3 provides size labelling guidelines for clothing in general.
Is labelling required for children's clothing?
Regulation (EU) No 1007/2011 requires textiles, including children's clothing, to include labels that identify the clothing's fibre composition.
According to Annex VI of the regulation, textile products such as children's ties and bow ties must have inclusive labelling before they can be placed in the market.
Finally, care and size labelling for children's clothing might not be mandatory, but in practice, the provision and adherence to such might benefit importers and manufacturers.
Is labelling required for home textiles?
In general, home textiles require labelling regarding fibre composition. This includes:
Upper layer of multi-layer floor coverings
However, Annex V of the regulation lists multiple products for which labelling is not mandatory. This also includes some home textiles products. Here, we list some examples:
Coffee cosy covers
Pin cushions
Stuffed pan-holders of textile materials
Toilet cases
Is labelling required for textile accessories?
Textile products, which include textile accessories, do require adherence to labelling requirements, such as that pertaining to fibre composition and non-textile parts that come from animals.
However, there are a few products that do not require labelling. We list here a few textile accessories provided in Annex V of the regulation:
Textile watch straps
Textile book covers
Textile tobacco pouches
Textile spectacle cases