Importers and Amazon sellers trading wooden and bamboo kitchen utensils in the EU must ensure compliance with a number of product regulations. In this guide, we cover food contact materials requirements, wooden product regulations, chemicals, and heavy metals restrictions and much more.
Mentioned Products
Wooden spoons
Wooden spatulas
Wooden cutting boards
Wooden forks
Bamboo plates
Bamboo cups
Bamboo melamine composites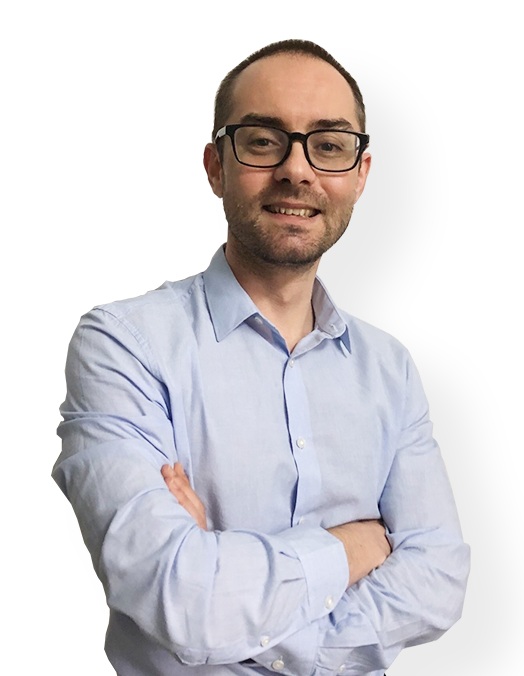 We Help Brands & Importers With Product Compliance (US & EU)
Book a free consultation call today with Ivan Malloci to learn how we can help you with:
Product Requirements Lists
Product Certification
Product & Packaging Labeling
Lab Testing
EU Food Contact Materials Framework Regulation
Commission Regulation (EC) No 1935/2004 is a harmonized legislative EU framework for the purpose of regulating the safety of all food contact materials (FCMs) manufactured, imported and sold within the EU market.
The following articles are considered FCMs:
Containers for transporting food
Machinery to process food
Food packaging materials
Kitchenware and tableware
According to the regulation, FCMs should not:
Release substances into food at levels harmful to human health
Change food composition, taste, and odor in an unacceptable way
If you want to know more about the FCMs Regulation, click here for the EU's official document.
Restricted substances
Heavy metals such as lead, cadmium and certain chemical substances are strictly restricted by the FCMs regulation.
Contact accredited third-party lab-testing companies like SGS, Intertek, QIMA for FCMs compliance assessment for your wooden kitchen utensil products.
Risks
Some materials used to make plates, cutlery, cups, and other kitchen products are not made to comply with European FCM requirements. This can either be caused by the material itself (e.g. bamboo and melamine composites) or coatings, paints and print inks.
Importers should therefore not take compliance for granted when sourcing products outside the EU. As mentioned, lab testing is essential and the only way to verify if your product is compliant.
FCM lab testing
As mentioned above, third-party lab-testing companies provide comprehensive FCMs compliance testing. Importers should make sure their FCMs products, such as wooden kitchen spoons, forks, cutting boards, and other similar products, pass lab testing before importing the products to the European Union market.
Lab testing costs
The cost of an FCMs lab test is at least $200 per material. The cost can vary depending on the individual lab and the number of materials, coatings or paints. Therefore, it's more expensive to place a range of products in different colors or coating (e.g. bamboo plates) on the market – compared to importing and testing different products, all made using the same base material, coating or color.
Declaration of Compliance (DoC)
The purpose of the Declaration of Compliance is to inform the customer about standards, test results, product specifications, importer profile, and other relevant information.
A DoC is required by the EU to be accompanied by certain FCMs products, including food contact plastics, active and intelligent materials, ceramics and regenerated cellulose film. For the time being, DoC is not mandatory for some kinds of FCMs, such as paper. That said, keep in mind that the DoC is required for all composite materials, such as bamboo and melamine.
If you are importing wooden kitchen utensils to the EU market, you may need to self-issue a DoC, and includes the following information:
Company
Address
Product name
Date
List of EU FCM regulations/standards
Types of food or beverage the FCM product is made for
Treatment (e.g. storage, time and temperature)
Also, here is a sample document of DoC.
Composite materials
Certain composite materials, such as bamboo and melamine composites, are increasingly being used as food contact materials. Note that the DoC requirement also apply to composites containing plastics.
Read more
Learn more about the information you need to include in the DoC on the official EU website.
Product Traceability
Product traceability allows consumers to trace all processes of the product, from procurement of raw materials to production, consumption, and disposal to clarify "when and where the product was produced by whom." Traceability information should also be printed or engraved upon the product; beneath is the example of traceability information:
SKU
Manufacturing date
Production facility
Country code
Example: SKU-GGNN-11-CN
Good Manufacturing Practice (GMP) Requirements
In order to ensure the quality of the product, the EU requires that manufacturers implement a sound and approved system during the process of production, which is the cornerstone of Good Manufacturing Practice (GMP). Here is an overview of the GMP requirements:
1. Materials are pre-selected and procured to ensure that the finished product is compliant.
2. The production and quality assurance process is carried out according to pre-established instructions, which ensures that the finished product is compliant.
3. Quality control and verification system is established
4. The production facilities must be fit for the purpose
This comes down to create a file that includes your quality control processes, lab testing processes, order documents, product specifications, company certificates (e.g. ISO 9001) and other relevant documents.
Learn more
Learn more about GMP in this guide on the official EU website.
Food Contact Material Symbol
Food contact products sold in the EU market must bear the glass and fork symbol as shown above, unless:
a. Products that are sold with food as containers, such as Coca Cola bottles or takeaway pizza, or
b. It is obvious that the product is designed as an FCM, such as a fork or a pan.
REACH
REACH is a regulation enforced by the European Chemicals Agency (ECHA), intending to limit the levels of chemicals, heavy metals, and pollutants in all consumer products manufactured, imported, and sold within the European Union countries.
The up-to-date restricted substances list covered by REACH has more than 1000 kinds of chemicals, heavy metals, and pollutants. Products that contain amounts of restricted content exceeding the limits set by REACH are noncompliant and are likely to be banned in the EU market.
The following is a list of a few kinds of restricted chemical substances by the REACH:
Lead
Cadmium
Mercury
Chromium
Arsenic
Substances of Very High Concern (SVHC)
The European Chemicals Agency (ECHA) regularly updates the list of restricted substances in order to ensure the comprehensiveness of the list, and that it regulates any toxic chemicals recently found in products.
Therefore, importers are responsible to have a thorough knowledge of the product regulations in the EU or local markets. Sending several wooden kitchen utensils samples to a third-party lab-testing company for a compliance report is a typical procedure before importing your products to the EU.
Lab testing
As mentioned above, utensil importers are liable to conduct relevant product lab tests before importing products to the EU market. It is the only way to determine whether the products are compliant with the EU regulations. As such, cooperating with a supplier that understands the implications of REACH is vital too.
Testing companies
Here are some companies offering REACH compliance testing:
QIMA
Bureau Veritas
Intertek
SGS
TUV
You can find more companies in this guide.
Costs
Importers can get a comprehensive battery of tests according to the compliance regulations. Normally, it costs at least $200 per product depending on the quantities, materials, and colors of your wooden kitchen utensil products.
Learn more
You can learn more about REACH lab testing in this guide.
Risks
As mentioned, some food contact materials (including coatings and paints) contain excessive amounts of heavy metals and restricted chemicals. It's therefore important to assess the supplier's existing compliance track record by requesting pre-existing lab test reports. While such lab test reports usually cannot be used to "prove product compliance", it does help you assess if the supplier has experience with manufacturing REACH compliant kitchen utensils.
General Product Safety Directive (GPSD)
The GPSD, short for General Product Safety Directive, is supervised and executed by the European Commission, and is applicable to all products sold in the EU market, regardless of the presence or absence of EN standards specific to them. According to the definition of the directive, "a product is safe if it meets all statutory safety requirements under European or national law."
Importers must demonstrate that the product poses no hazard to any consumer in any age group, from infants to the elderly, if they want to declare compliance with GPSD.
GPSD Documentation
In order to evaluate product hazards, we recommend that you create a risk assessment document.
GPSD Testing
Importers may choose to perform the inspection themselves or outsource the process to a third-party testing firm.
CE Marking
The GPSD requires all consumer products sold in the EU market to be safe and compliant with its regulations. And GPSD does not exclude products covered by other CE marking legislation, so the GPSD should be applied alongside all other applicable legislation.
As such, CE marking is required if your product is covered by one of the 25 CE marking directives.
EN Standards
EN Standards are a battery of technical standards drafted and supervised by the CEN (European Committee for Standardization), and other institutes.
They serve as a standardization guideline for multiple parties including, manufacturers, users, consumers, and regulators.
EN Standards are generally voluntary to be followed unless required by a particular regulation/directive. Importers can easily find testing methods and procedures within the EN standards list.
Note: Although EN Standards are often not mandatory compliance regulations for products imported to the EU market, the General Product Safety Directive (GPSD) still requires that all products imported and sold in the European Union are safe for the consumers. As such, importers should still follow relevant EN standards when designing and manufacturing products.
Examples of kitchen utensils EN standards
EN 14916 – Domestic cookware. Graphical symbols (pictograms)
EN 15284 – Materials and articles in contact with foodstuffs
You can search for EN standards for kitchen utensils on shop.bsigroup.com.
EN testing
While the large majority of manufacturers don't have the capability to perform EN standard testing, you can always refer to an accredited lab testing company such as Bureau Veritas or TUV.
Directive 94/62/EC: Packaging Regulations
The European Commission requires manufacturers and importers to abide by the Directive 94/62/EC for packaging standards and requirements.
Please see the following summary of the EU rules for packaging materials and waste.
Heavy Metals Restrictions
Directive 94/62/EC requires that materials, printing inks, and dyes on the product packaging should contain acceptably low levels of heavy metals, most notably lead, mercury, and cadmium.
Importers are required to submit eligible lab-testing reports from verified third-party lab-testing companies to the concerned authorities, for the demonstration of the compliance of the product packaging. Labs that perform packaging materials testing include Bureau Veritas, SGS, TUV, and QIMA.
Additional Packaging Information
1. The structure of the packaging and choice of materials should be thought to the collection, reuse, and recycling.
2. The packaging may also need to distinctly display compliance marks and other requisite labels.