Planning to import and sell pet products in the European Union? In this guide, we cover essential EU regulations and standards that impact pet toys and accessories. This includes REACH, the General Product Safety Directive (GPSD), and the European Union Timber Regulation (EUTR).
Notice that regulations covering pet food or drugs are not included in this article.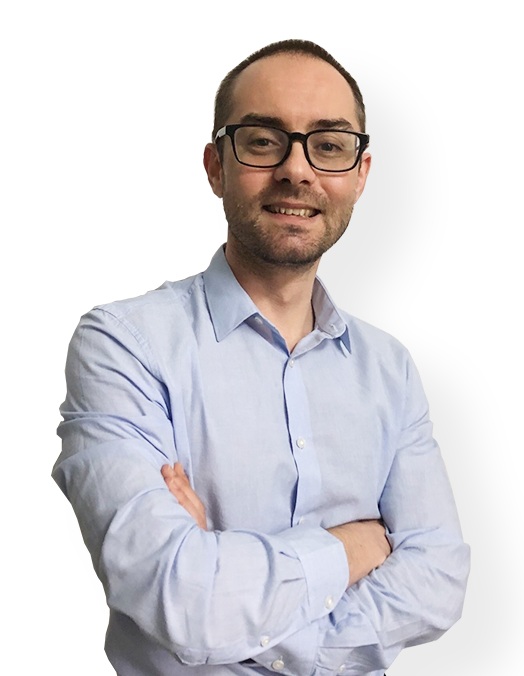 Do you need help with product compliance? (EU & US)
Request a free consultation call today with Ivan Malloci to learn how we can help you with:
Product Requirements Lists
Product Certification
Product & Packaging Labeling
Lab Testing
Pet Product Standards
According to our knowledge, there are no mandatory EU regulations that are specific to pet products, excluding food, drugs, and related products.
This doesn't imply that pet products are completely unregulated as they might be covered by general consumer product regulations such as the General Product Safety Directive (GPSD), REACH, and more.
A similar concept also applies to standards. Even though there might not exist specific standards for pet products specifically, you can still use existing standards (e.g. toy or textile standards) to assess the safety of your pet products.
It's ultimately in your interest as a brand or manufacturer to ensure that your pet products are safe. In the end, it's reasonable to assume that unsafe pet products can be subject to product recalls as well.
Standard examples
Pet products are generally made using the same materials as other consumer products. This includes silicone, PVC, textiles, PU leather, and other materials.
As such, you can use standards established for products intended to be used by humans to test the flammability, mechanical, or other properties of your pet products. Here are some examples:
a. EN 71-2 – Safety of Toys – Part 2: Flammability
b. EN ISO 12952-1 – Textiles. Assessment of the ignitability of bedding items Ignition source – Smouldering cigarette
c. EN 1103 – Textiles. Fabrics for apparel. Detailed procedure to determine the burning behaviour
Lab testing
Many testing companies, such as QIMA, SGS, or Intertek, provide testing against various international and national standards, such as EN 71 standards.
Pet product testing might include:
Azo dyes colourant testing
Heavy metal content testing
Colourfastness to saliva testing
Flammability testing
REACH
The Registration, Evaluation, Authorisation and restriction of Chemicals (REACH) restricts the amount and usage of dangerous chemicals and heavy metals in consumer products that are sold in the EU.
Product Scope
Pet products, like other consumer products, may contain restricted heavy metals, and chemicals. REACH covers products such as the following:
Pet bowls
Pet clippers
Pet collars
Pet leashes
Substances of Very High Concern (SVHC)
Substances of Very High Concern (SVHC) are substances that have the potential to have permanent negative effects on both the environment and human health.
Products that contain SVHC aren't necessarily prohibited. However, if your product contains more than 0.1% of any SVHC, you are required to register and enter this fact into the SCIP database. By doing this, you notify the ECHA about the substance's presence in their product.
Importers and manufacturers are also required to tell their customers if their products contain over 0.1% by weight of SVHCs if the customer requests this.
Pet products may contain several types of SVHCs, including phthalates like DPP and DIPP, and compounds like 1,4-Dioxane and nitrobenzene.
Here are some examples of products that might contain the above-listed SVHC:
Bedding for pets
Clothing or beds for pets
Shampoo or body wash for pets
Annex XVII
Annex XVII to REACH is a list of chemicals that are banned or restricted from being used in consumer products because they are too hazardous and could potentially harm the environment or human (or pet) health.
Some substances are restricted either to a certain amount or a migration limit and as such, can be used providing the limits conform to REACH regulation requirements. These substances include, but are not limited to, the following:
a. Phthalates (e.g. DEHP and DBP), restricted to 0.1% by weight
b. Lead and its compounds, restricted to 0.05 by weight
c. Cadmium and its compounds, restricted to 0.01% by weight
e. Chromium compounds, restricted to 0.0003% by weight for leather and 0.0002% for cement-containing mixtures
f. Azocolourants and azodyes, restricted to 0.003% by weight
g. Toluene, restricted to 0.1% by weight
Examples of pet products that may contain substances listed in Annex XVII include items such as the following:
Toys (including rubber toys) for pets
Chew toys for pets
Towels for pets
Clothing for pets
Lab testing
A product imported or manufactured in the EU must comply with REACH restrictions. Lab testing is often the only way to confirm that your pet product doesn't contain restricted substances above the limits.
Thus, we suggest that you book a REACH compliance test before your products enter the EU. Also, you should inform your supplier regarding REACH compliance before placing the order and make sure it understands what this implies.
Here we list some testing companies that offer REACH testing:
QIMA
Bureau Veritas
Intertek
SGS
You can find more testing companies in this guide.
General Product Safety Directive (GPSD)
The General Product Safety Directive (GPSD) aims to protect consumers by ensuring the safety of products before their sale. It establishes a regulatory framework that importers and manufacturers in EU member states can rely on about their product's conformity.
Product scope
The GPSD covers a wide range of consumer products that are outside the scope of specific directives such as those for toys and medical devices. The directive also covers products meant for use by pets, such as the following:
Pet clothing
Pet bowls
Pet enclosures
Pet blankets
EN standards
Harmonised standards are standards that a recognized European Standards Organization, such as CEN, CENELEC, or ETSI, has established. These standards are adopted under particular regulations or directives. One example includes the GPSD adopting EN safety standards.
For most other consumer products, harmonised standards provide a presumption that the product conforms to relevant standards and regulations.
Under situations where no harmonised standards exist for a particular product, you can still refer to EN standards, international or national standards.
One such example of an EN standard that is used to gauge the product's safety is EN 1930 – Child use and care articles – Safety barriers – Safety Requirements and test methods. Although these barriers are designed to keep young children in or out of certain areas of a household, they can fulfil the same purpose with dogs, for example.
Manufacturers can also have their pet products tested against EN 71 'Safety of Toys' standards, as suggested by Intertek. This might include tests concerning:
Mechanical properties
Substance restrictions
Flammability
Requirements
GPSD requires importers, manufacturers, and distributors to provide documentation to avoid recall of potentially dangerous products, to facilitate product tracking, and more. As such, you might need to prepare documents such as the following:
Risk assessment report
User manual
Technical file
Test reports
Per Article 5 of the Directive, importers and manufacturers should provide a label on the product or its packaging that aids its traceability. For example, the label should carry information such as the following:
Name and business address
Batch number or product reference
European Union Timber Regulation (EUTR)
Several consumer products, including pet products, may be made of wood, or include wooden material as part of the product. The European Union Timber Regulation (EUTR) aims to ensure that the wood used in consumer products is sustainably sourced before the products can be sold in the EU.
The EUTR covers certain types of wooden products such as the following:
Solid wood products
Flooring
Plywood
Product scope
As the EUTR covers consumer products made of wood, it also covers pet products manufactured entirely or partially out of wood. The range of wooden products covered by the EUTR is published in its Annex, based on the Combined Nomenclature (CN).
The EUTR covers products such as:
a. Fiberboard products (e.g. fiberboard dog kennels)
b. Plywood products (e.g. plywood pet houses and cages)
c. Wooden furniture (e.g. wooden pet beds)
Requirements
The EUTR requires importers and manufacturers to:
a. Provide information about their wooden product's origins, such as species or country of harvest
b. Assess the level of risk related to the importation of wood or wooden products into the EU
c. Mitigate risk by having in place systems such as risk management processes and traceability labels
Electronic Pet Products
Advancements in technology and a desire to better care for our pets mean that some pet products may have an electronic component to them. Electronic products are subject to various standards and directives.
Product examples
Examples of electronic pet products include items such as the following:
Electronic collar-activated pet door
Pet GPS tracker
Wireless pet barriers
Applicable Directives
Electrical pet products may be subject to various CE directives, such as the following:
Requirements
Importers and manufacturers are required to provide labelling and documentation such as the following:
Textile Labelling and Fibre Composition Regulation
The Textile Labelling and Fibre Composition Regulation aims to give consumers the information they need so they can make informed decisions when buying apparel and textiles – including ones for pets.
As a result, importers and manufacturers of textile and apparel products for pets should ensure that they attach a label to their products that informs consumers about the fibre composition of the textile products.
Product scope
The regulation covers textile products that meet requirements such as the following:
a. Contain a minimum of 80% by weight of textile fibres
b. Textiles that are included in other items as a necessary component
Textile products that may be used by pets include examples such as the following:
Reusable pet pee pads
Pet beds
Pet towels
Requirements
The regulation requires importers and manufacturers to use labels to inform consumers about their textile-based pet products correctly. Requirements such as the following include, but are not limited to:
a. Single textile fibre products should bear either "100%", "Pure", or "All" to signify that no other materials are used (e.g. 100% Cotton)
b. Products that contain multiple fibres should carry the fibre composition on the label (e.g. 70% Cotton, 30% Spandex)
c. If a textile product contains a material of animal origin, the label should bear this fact
d. The label should be conspicuously provided on the product, its packaging, or by electronic means. The details should be clear, legible, and factual
Safety Data Sheets (SDS)
When selling certain pet products on Amazon and other marketplaces, you may need to issue an SDS before importing and selling the product.
Here are some examples of pet products that require you to provide SDS:
Pet's ear and eye care
Flea, fly, mosquito, lice and tick control
Itch remedies for pets
Pet deodorizers
Aquarium glass cleaners
Aquarium water treatments and test kits
SDS Guidance
If you are not sure how to prepare an SDS for your pet products, ECHA provides guidance to facilitate the implementation of SDS for REACH.
On their website, you can find useful SDS information such as:
Who should compile an SDS
SDS format
Language requirement
How to ensure consistency and completeness of SDS
SDS attachment requirement