Lead, cadmium, mercury and other heavy metals are either restricted or banned for use in consumer products in most developed countries. This includes the EU, US, UK and many others.
Verifying that a product or material does not contain restricted heavy metals often requires third-party lab testing.
In this guide, we explain what all brands must know about heavy metals testing costs, materials, substance limitations, risks, and how to handle failed test results.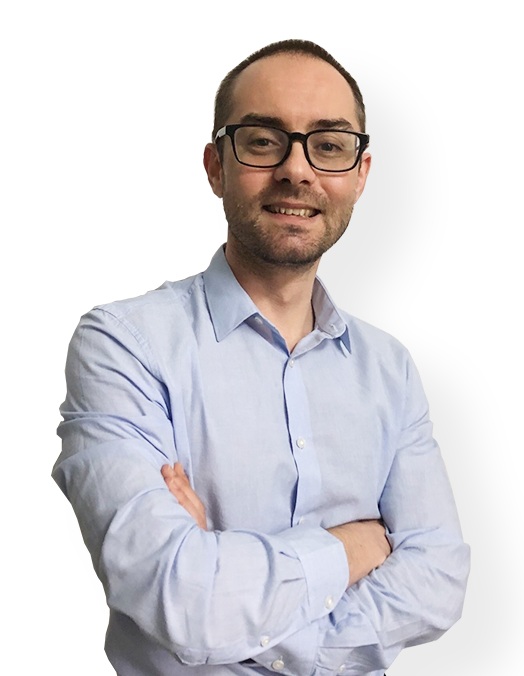 We Help Brands & Importers With Product Compliance (US & EU)
Book a free consultation call today with Ivan Malloci to learn how we can help you with:
Product Requirements Lists
Product Certification
Product & Packaging Labeling
Lab Testing
Other Articles
What is heavy metals lab testing?
Heavy metals lab testing refers to the process of verifying if a certain material contains amounts of certain heavy metals – above the set limits. The specific heavy metals and the limits are specified in various regulations in the European Union, United States, Australia, and other countries.
Examples of heavy metals
Lead
Mercury
Nickel
Chromium
Arsenic
Products and materials containing excessive amounts (e.g. above the limits) of certain heavy metals fail lab testing and are therefore non-compliant. Such products may be illegal to sell in certain countries.
Assuming the product or material passes the lab test, you'll receive a test report that serves as evidence that your product or material is compliant. Having such test reports is mandatory for many products – children's products and food contact materials in particular.
Which products may contain heavy metals?
Heavy metals can be found in many products, from toys to cosmetics. They can also be found in paints and surface coatings. Below we list some product examples, for different categories of products.
Toys & Children's Products
Toys and children's products might contain lead, cadmium, zinc, chromium, and other heavy metals. Here we list a few examples of products that could contain such substances:
Baby feeding bottles
Pacifiers
Teethers and teething toys
Electronic toys
Squeeze toys
Baby carriages
Note that heavy metals are generally more strictly regulated, when it comes to toys and other children's products.
Food Contact Materials
Some food contact materials might contain, for example, lead, chromium, or arsenic. This includes products such as:
Plastic food contact products
Ceramics kitchenware
Coated kitchen utensils
Paper for packaging dry food
Adhesives used in food contact products
Cosmetics
Cosmetics and personal care products might contain lead, mercury, arsenic, aluminum, and other heavy metals. Here are a few examples of products that might contain heavy metals:
Lipsticks
Deodorants
Antiperspirants
Hair shampoos
Hair straighteners
Electronics
Electronic devices might contain, for example, mercury, lead, cadmium, or hexavalent chromium. Here are a few examples of product categories that might contain these substances, or other heavy metals:
IT and telecommunication equipment
Lighting equipment (e.g., fluorescent lamp, LED lighting)
Electrical and electronic tools
Household appliances
Automatic dispensers
Batteries
Some of the most common heavy metals that might be found in batteries include mercury, cadmium, and lead. Here are a few examples of batteries that might contain heavy metals:
Button cell batteries
Lead-acid batteries
Nickel-cadmium batteries
Industrial batteries (e.g., batteries for electric cars)
Portable batteries (e.g., single-cell AA batteries)
Packaging Materials
Packaging materials might contain mercury, lead, cadmium, or hexavalent chromium, among other heavy metals. Here are a few examples of packaging that might contain any of these substances:
Plastic packaging
Wrappers and wrapping films
Coated trays
Carrying cases
Which products and materials require heavy metals testing?
Heavy metals are restricted by several – sometimes overlapping – product regulations in the EU, US, and elsewhere. In the United States, CPSIA restricts heavy metals and other substances in children's products. In the EU, heavy metals are regulated by REACH, RoHS, EU FCM Framework Regulation, and the Toy Safety Directive.
Examples of EU regulations
Examples of US regulations
Product category examples
Heavy metals lab testing can therefore be applied to most consumer products, including:
Toys
Children's products
Textiles
Electronic components
Food contact materials
Packaging materials
Material examples
Paints
Coatings
Metals
Leather
Fabrics
Plastics
Paper and cardboard
Is heavy metals lab testing mandatory?
Yes, for many products third-party lab testing is mandatory. For example, you cannot sell children's products in the United States that contain certain amounts of lead, cadmium, and other heavy metals. The US customs are even known to operate XRF scanners that can quickly check heavy metals in inbound product shipments.
In the EU, REACH restricts heavy metals in all consumer products.
Without a third-party lab test report, you cannot sell certain products in the EU and US.
Which heavy metals are regulated?
Heavy metals regulations and standards tend to cover lead, cadmium, mercury, arsenic, nickel, and many other heavy metals. To find out you'll need to first identify which regulations apply to your product and materials.
How do I know the limits?
The limits depend on the applicable regulations and standards. Here are some examples:
ASTM F963-17 (USA)
The specific limits can be found in the ASTM F963-17 standard which you can buy on various websites. Here are some of the covered substances:
Antimony
Arsenic
Barium
Cadmium
Chromium
Lead
Mercury
Selenium
Plastic FCM: Regulation 10/2011
Zinc: Not more than 100 mg/kg of plastic
Copper: Not more than 5 mg/kg of plastic
Lead: Not more than 2 mg/kg of plastic
Arsenic: Not more than 1 mg/kg of plastic
Chromium: Not more than 1 mg/kg of plastic
Note that the limits may be incorrect or outdated.
My recommendation is that you ask a lab testing company to make this assessment for you. Intertek, QIMA, and other testing companies stay up to date with both the specific heavy metals to test for – and their respective limits.
Can we obtain a heavy metals lab test report from the supplier?
It is very rare to find manufacturers in China and elsewhere that can provide up-to-date and verifiable heavy metals lab test reports. There is simply not that much transparency in the material supply chain. As such it can be said that most manufacturers are unaware of the heavy metals content in their materials.
At best you'll find suppliers that can provide outdated heavy metals test reports valid for a limited number of SKUs or materials. These reports are still useful, as it indicates that the supplier has some experience procuring 'heavy metals compliant' materials.
How much do heavy metals testing cost?
Heavy metals are generally included in testing protocols covering, for example, CPSIA and REACH. It is less common these days to only test for heavy metals as phthalates and other chemicals are also regulated.
Heavy metals testing often only makes up a fraction of the total testing cost, which can vary from a few hundred to several thousands of dollars.
California Proposition 65 Quotation Example
| | |
| --- | --- |
| Test | Cost (USD) |
| California Prop 65 Total Cadmium (Cd) Content: Surface Coating | $20 |
| California Prop 65 Total Cadmium (Cd) Content: Substrate | $40 |
| California Prop 65 Total Lead (Pb) Content: Surface Coating | $20 |
| California Prop 65 Total Lead (Pb) Content: Substrate | $55 |
| California Prop 65 Phthalate Content (6P) | $310 |
| Total | $445 |
As you can see in the table above, phthalates testing makes up the bulk of the cost.
How can the testing cost be reduced?
Heavy metals lab testing costs are calculated based on the number of materials that require lab testing. The cost also depends on the type of material.
Type of material (e.g. zinc alloy, dyed cotton fabric)
Number of materials
Number of colors
The more materials and color variations your product is made of, the more you'll have to pay in heavy metals lab testing fees. Reducing the cost, therefore, requires that you limit the number of materials and colors.
What happens if the material fails testing?
A failed lab test demonstrates that your product is non-compliant and can most likely not be imported and sold. There is no way to "clean" heavy metals from a material. At best you can replace the specific components that contain excessive amounts of heavy metals.
How common are testing failures common due to heavy metals?
As explained by this report by SGS Hong Kong, excessive heavy metal content makes up a significant number of violations. Given that heavy metals can be found in paints and coatings it's very hard to completely eliminate the risk.
What can happen if we don't have a heavy metals test report?
As mentioned, third-party heavy metals lab testing is mandatory for many products. Failing to provide a lab test report can result in a recall, or issues with customs clearance.