Are you planning to import or manufacture jewellery in the European Union? In this guide, we cover what jewellery importers and manufacturers must know about the REACH regulation, labelling requirements, standards, packaging regulations, jewellery lab testing and more.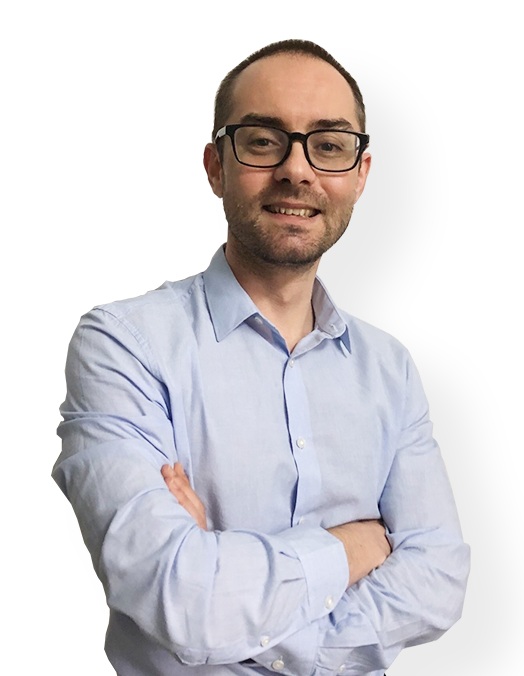 Do you need help with product compliance? (EU & US)
Request a free consultation call today with Ivan Malloci to learn how we can help you with:
Product Requirements Lists
Product Certification
Product & Packaging Labeling
Lab Testing
REACH
REACH, short for Registration, Evaluation, Authorisation, and Restriction of Chemicals, is a regulation implemented by the European Chemicals Agency (ECHA). REACH formally took effect in 2007, to regulate the concentrations of dangerous chemicals, and heavy metals in consumer products manufactured, imported and sold within the European Union. This also includes jewellery such as bracelets or earrings.
REACH regulates more than 1,000 chemical substances at the time of writing, and the list is still expanding, as new chemicals and heavy metals are added each year.
Examples
Here are some examples of jewellery products covered by REACH:
Earrings
Necklaces
Piercings
Bracelets
Substances of Very High Concern (SVHC)
According to the ECHA, Substances of Very High Concern (SVHC) are defined as substances that can have serious adverse effects on human health and the environment."
The SVHC Candidate List includes substances such as:
As an example, the ECHA has identified (Diisoheptyl phthalate) DIPP as a toxic substance that may be found in accessories like jewellery and added it to the SVHC list. Just because a substance is on the SVHC Candidate list does not mean it is banned. You can still sell jewellery products with concentrations of substances below 0.1%.
The regulation mandates that importers and manufacturers, upon request, must notify consumers and provide safety instructions for using the product (such as jewellery) if it contains more than 0.1% of a substance on the SVHC Candidate List. Importers and manufacturers are also required to notify ECHA if their products contain a concentration of more than 0.1% of any substance on the Candidate List, by uploading the information on the SCIP database.
Article XVII Restricted Substances
Annex XVII to REACH is a list of hazardous mixtures, articles, or substances that are prohibited or otherwise restricted for use in products sold in the EU.
Below are a few examples of substances listed in Annex XVII that can be found in jewellery:
a. Lead, which is restricted in jewellery to < 0.05% by weight
b. Cadmium and its compounds are restricted in jewellery to < 0.01% by weight
c. Nickel, when present in body-piercing jewellery, is restricted to a migration limit of < 0.2 μg/cm²/week. When it is present in jewellery meant to be worn externally and that has direct contact with the skin for long periods, nickel has a migration limit of < 0.5 μg/cm2/week.
Lab testing
As mentioned above, jewellery importers and manufacturers have the responsibility to ensure that the products are compliant. Lab testing is often the only way to determine whether the products are compliant with the REACH regulation (e.g. confirm if the substance content is below the set limits).
Testing companies
Here are some companies offering REACH compliance testing:
QIMA
Bureau Veritas
Intertek
SGS
TÜV Rheinland
You can find more companies in this guide.
Costs
Importers can get a package of comprehensive lab tests according to the compliance regulations. In most cases, a lab-test costs around USD 200 for each product, depending on the quantities, materials, and colours of your jewellery product.
Learn more
You can learn more about REACH lab testing in this guide.
Risks
Jewellery parts may contain excessive amounts of chemicals and heavy metals, such as lead, nickel, and cadmium. Keep in mind that this is the case for a wide range of materials used to make jewellery, including stainless steel, zinc alloys, ceramics, leather, plastics, paints, print inks, and coatings.
While REACH compliance is mandatory in the EU, plenty of jewellery materials and parts are not made with REACH compliance in mind. Further, most jewellery suppliers in low-cost manufacturing countries don't have access to test reports and substance data from their subcontractors.
What this means, in plain English, is that most jewellery suppliers don't have a clue whether their materials and components are REACH compliant or not. As such, third-party lab testing is the only way to verify if your jewellery product is REACH compliant. It's also important to inform your supplier of your compliance requirements in advance.
Jewellery Labeling
In this section, we cover labelling requirements for various types of jewellery.
Gold and Silver Jewellery (Hallmarking)
In many EU countries, the hallmarking system is used as a mechanism to certify the precious metal content – gold, silver, and, more recently, platinum or palladium.

Material Analysis
To obtain the hallmark, semi-finished precious items must be analyzed (or assayed) by an official assay office. The assayer must verify that the fineness of the product corresponds to the claims of the maker.
If we take gold as an example, a piece of jewellery with a fineness of 750 corresponds to 18 karats, which means that it contains 75% of gold and 25% of impurities and alloy metals. Alloy metals are added to improve hardness, decrease cost per weight, or for other purposes.
Similarly, a fineness of 999 corresponds to roughly 24 karats, ie. 99.95% purity.
Thus, a hallmark represents the guarantee that the precious metal purity is equal to or superior to the one indicated by the fineness number.

Hallmarking Convention
Hallmarks have a long history; as such, standards and enforcements might vary greatly among countries. To solve this problem, in 1972 several European countries signed the Hallmarking Convention (also known as the "Convention on the Control and Marking of Articles of Precious Metals").
Such a convention has the purpose of simplifying the trade of precious metals among the signatory states, which at the moment include Ireland, the Netherlands, Sweden, and other 17 countries.
Jewellery that conforms with the convention standards receives the Common Control Mark (CCM).
Pearl Jewellery
Although two major quality grading systems for pearls exist – the AAA-A scale and the A-D scale, – there is not a widely recognized standard or regulatory requirement. You can get in touch with the SSEF (Swiss Gemological Institute) or the GIA (Gemological Institute of America) If you still want to get a grading test report from a well-known institute.
Also, when using parts of wild plants or animals in your jewellery products, you must make sure beforehand that they are not from endangered species listed in Regulation (EU) 2019/2117.
Such a list includes several kinds of mother of pearl, corals, shells and other species, including all species protected by the CITES (Convention on International Trade in Endangered Species).
If the product is included in the above-mentioned regulation, an import authorization must be presented. However, keep in mind that most imported pearls are cultured pearls. In this case, the pearls are likely not subjected to CITES.
Leather Jewellery – Textile Labelling and Fibre Composition Regulation
According to Article 12 of the Textile Labelling and Fibre Composition Regulation, importers and manufacturers should indicate the presence of non-textile parts of animal origin, such as leather, by using the phrase "Contains non-textile parts of animal origin" in the product or packaging label.
EN Standards and Test Methods
This section focuses on standards and test methods that help ensure that articles of jewellery – be they worn externally or inserted into pierced body parts – are both of quality and safe to use for extended periods.
EN 1811 – Reference test method for release of nickel from all post assemblies which are inserted into pierced parts of the human body and articles intended to come into direct and prolonged contact with the skin
EN 1811 specifies a reference test method for simulating the release of nickel for the following items:
a. All post assemblies to be inserted into pierced parts of the human body, including ears
b. Articles (such as jewellery) that are meant to come into direct and prolonged contact with the skin
Post assemblies intended to come into long-term contact with human skin include the following jewellery products:
Necklaces
Bracelets
Chains
Anklets
Bangles
Rings
Watches
EN 12472 – Method for the simulation of accelerated wear and corrosion for the detection of nickel release from coated items
EN 12472 is harmonised under Entry 27 of REACH's Annex XVII.
The standard specifies a test method for simulating accelerated wear and corrosion for detecting nickel release from coated items that come into contact with the skin, including jewellery items.
It requires that the amount of released nickel in post assemblies inserted into pierced parts of the human body be equal to, or not more than, 0.2 μg/cm²/week. Also, the amount of nickel released from articles in direct and prolonged contact with the skin should be equal to, or not more than, 0.5 μg/cm²/week.
The test method in the standard should be used to demonstrate how the aforementioned pieces of jewellery stay within legal limits for a simulated two-year usage period.
EN ISO 9202 – Jewellery and precious metals – Fineness of precious metal alloys
EN ISO 9202 notes that the fineness of precious metal alloys (excluding solders) recommended for use in jewellery is classified in the following ICS category:
This standard refers to several other standards that outline methods for determining the following precious metals in jewellery:
Platinum
Gold
Silver
Palladium
The methods outlined in the standards referenced by EN ISO 9202 include:
Gravimetric method
Cupellation method (fire assay)
Volumetric (potentiometric) method
ICP-OES method
Difference method (that uses ICP-OES)
General Product Safety Directive (GPSD)
The General Product Safety Directive (GPSD) outlines requirements that cover a wide range of products that may fall outside the scope of specific regulations (e.g. medical devices). This also includes jewellery.
This section explains what products are covered by the GPSD, what it requires, and a few EN standards applicable to product safety.
Product scope
Examples of products covered by the GPSD include:
Jewellery products (e.g. earrings)
Furniture
Gym equipment
Apparel
Requirements
Importers, manufacturers, or distributors must ensure that their products are safe and provide relevant information. This information, which can help them avoid risks and prevent recalls of potentially hazardous products when necessary, includes items such as the following:
Risk assessment report
User instructions
Technical file
Test reports
Product traceability label
Risk assessment report
Importers and manufacturers are responsible for making sure their products are safe. A risk assessment report helps to achieve this goal and should include information such as:
Product information
How potential hazards may harm the consumer
Uncertainty of the risk assessment
User instructions
Although user instructions might not always be required, they are still recommended to ensure the safety of end-users. User instructions can include:
Safety instructions
Usage instructions
List of components
Technical file
A technical file helps relevant authorities assess the conformity of the products. Though the GPSD doesn't provide specific details on what to include, technical files usually have items such as:
Bill of material
Label files (if any)
Relevant EN standards (if any)
Test report
The GPSD does not explicitly require importers and manufacturers to provide test reports. However, it requires them to provide evidence that their products are safe for consumer use. Importers and manufacturers can have their products tested at recognizable laboratories such as:
Product traceability label
Article 5 of the GPSD stipulates that importers should provide their name and particulars on a traceability label on either their product or its packaging, as well as a batch number or other types of product reference.
EN standards
To our knowledge, no harmonised standards exist for jewellery. However, there are other standards, such as the abovementioned EN 12472, that can be used to assess product safety.
Directive 94/62/EC: Jewellery Packaging
Directive 94/62/EC on Packaging and Packaging Waste Directive covers packaging and packaging waste (regardless of material). This includes packaging for:
Consumer products
Office products
Industrial products
It sets heavy metals restrictions, in addition to the collection, recycling, and disposal requirements.
Product scope
Directive 94/62/EC covers packaging and packaging waste, including for jewellery products. The materials used to package jewellery include paper and plastic.
Heavy metals restrictions
Directive 94/62/EC aims to reduce the toxicity of packaging waste and the release of such into the environment by preventing excessive amounts of certain heavy metals from being used in packaging.
The Directive lists a few types of restricted heavy metals that each have a restriction of 100 ppm:
Lead
Cadmium
Mercury
Hexavalent chromium
Extended Producer Responsibility (EPR)
Extended Producer Responsibility is a policy that requires the EU Member States to extend the product producer's responsibility past the consumer stage.
In short, importers and manufacturers have to pay a fee to an EPR organization to have their products and packaging waste properly managed.
Below, we provide one example of an EPR organization in Europe.
Der Grüne Punkt (Germany)
Their license fee is 2,500 Euro a year, and subsequently, 80 Euro for every 100 kg of collected packaging.
EcoEmbes (Spain)
Companies earning over 6 million Euro in general annual turnover are required to pay 600 Euro to be a member; those earning below 6 million in general annual turnover pay 300 Euros to join. Additional expenses apply for each kg of collected packaging.
Citeo (France)
Companies placing less than 10,000 Consumer Sales Units (CSUs) in the French market pay a flat rate of 80 Euro; those placing more than 10,000 CSUs pay 0.0738 per packaging unit.
Amazon Europe Compliance Requirements
Amazon requires that products sold on its platform meet EU product standards, and regulations. It's therefore important to carefully study the product category requirements in the Amazon Seller Central for each product that you are considering selling.
Here, for example, you find some requirements concerning restricted heavy metals in jewellery.
How does Amazon check product compliance?
Amazon sellers should prepare test reports, certificates, product photographs, and invoices for their jewellery products before listing new SKUs on the platform. Amazon likely requests the above-mentioned documents from the sellers for inspection.
What can happen if we sell non-compliant jewellery products on Amazon?
Once Amazon detects that a seller is selling non-compliant jewellery products on Amazon, the company may take immediate action by removing the product listing or freezing the seller's account. Thus, you should make sure that you understand all the compliance rules relevant to the jewellery products you are selling in the EU.