Product liability insurance can be your last line of defence if anyone is harmed by your product. In this guide, we list Singapore based product liability insurance companies offering insurance solutions for a wide range of business needs and product types.
We list insurance companies, brokers, and agencies – and explain how they differ.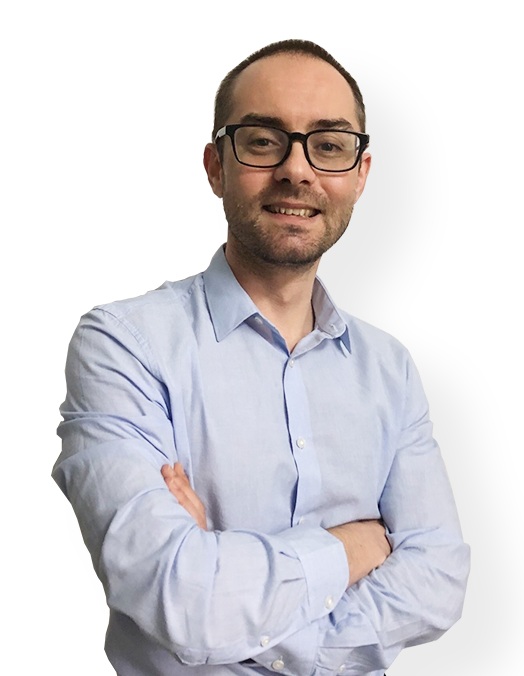 We Help Brands & Importers With Product Compliance (US & EU)
Book a free consultation call today with Ivan Malloci to learn how we can help you with:
Product Requirements Lists
Product Certification
Product & Packaging Labeling
Lab Testing
Product Liability Insurance Companies
An insurance company is a company that issues and sells insurance policies to buyers. Some insurance companies cooperate with brokers, agencies, or financial institutes to sell their products.
The types and policy contents of liability insurances offered by different insurance companies could be different regarding insured objects, coverage, claimable amount, or other aspects.
Chubb Insurance Singapore
Chubb is one of the world's largest publicly traded property and casualty insurers from the United States. Chubb Insurance Singapore Limited has been present in Singapore since 1948. Chubb Singapore provides underwriting and risk management services for the manufacturing, retailing, and marine industry.
Chubb Singapore's liability insurance packages include general liability, product liability, and professional liability. With Chubb's network of over 50 countries and territories, the liability insurance provided by Chubb protects manufacturers, distributors, and retailers from bearing the unpredictable large sum of compensation caused by the defective products.
According to Chubb Singapore's information, the indemnity limit for product liability policy is up to US$100,000,000.
Product Categories
Food and beverage
Consumer goods
Insurance Scope
Legal expenses coverage
Consequential loss of use coverage
Product recall expenses coverage
Address: 138 Market Street, #11-01 CapitaGreen, Singapore 048946
AXA Insurance Singapore
AXA is a French insurance company that was founded in 1817. The company expanded its business to Singapore in 1969. Currently, AXA Insurance Singapore provides a broad range of insurance products to individuals and businesses, including product liability insurance.
The company provides tailor-made policies for manufacturers, importers, retailers of a wide variety of consumer goods. It covers liability relating to legal responsibility, and product design.
AXA also provides a combined liability package, including public, products, and advertising liability policy to cater to clients' comprehensive general liability requirements. The protection can be extended to more than 100 jurisdictions including the US and Canada.
Product Categories
Cosmetics and toiletries
Solar energy equipment
Timber and related products
Textiles and leather and related products
Lamps and lanterns
Machinery
Insurance Scope
Legal expense with respect to personal injury and property damage in connection with the product's coverage
Damage caused by unintended pollution coverage
Address: 8 Shenton Way #24-01, AXA Tower Singapore 068811
Allianz
Allianz was founded in 1890 in Berlin, Germany, originally as a transport and accident insurer. In the past century, Allianz has expanded its business to more than 70 countries and jurisdictions, including Singapore since 1998.
Allianz's product liability insurance helps business owners from the manufacturing industry secure their supply chain and consolidate their assets and properties. The liability policy for business covers litigation expenses and third-party liability compensation.
The maximum indemnity amount is US$1,000,000. The company also provides packages to cover personal liability for homes and automobiles.
Insurance Scope
Legal expenses coverage
Damage due to a defect in a product coverage
Product recall expenses coverage
Address: 79 Robinson Road #09-01, Singapore 068897
AIG Asia Pacific Insurance (Singapore)
AIG Asia Pacific Insurance (Singapore) is one of the largest general insurance companies in Singapore offering solutions to meet the needs of individuals and corporate clients. AIG Singapore serves clients who are looking for legal and financial protection for product liability, general liability, and advertising liability.
AIG's liability insurance covers food and beverage, electronics, and other products exported to the US and Europe. It also covers shipyard contractors.
Product Categories
Textiles and apparel
Footwear
Professional, scientific and technical products
Heavy industrial machinery and equipment
Insurance Scope
Compensation to third-party's injury or damage caused by defective products coverage
Legal and litigation expenses coverage
Product recall expenses coverage
Address: AIG Building 78 Shenton Way #09-16 Singapore 079120
India International Insurance
India International Insurance was founded in 1987 in Singapore. The company provides insurance policies for individuals and commercials, including product liability insurance, accident insurance, property insurance, and other types of insurance.
In addition to the product liability insurance designed for product manufacturers and sellers, India International Insurance also provides liability insurance for freight forwarders, which covers liability arising from the handling of customers' cargo, such as damaged shipment and loss of goods.
Insurance Scope
Property damages or bodily injury that arise from products coverage
Legal expenses and other expenses awarded by the court coverage
Address: 64 Cecil Street #04, #05, IOB Building, Singapore 049711
Product Liability Insurance Brokers
An insurance brokerage firm is a company that sells insurance policies on behalf of the insurance companies. The insurance brokerage firm does not issue or own the policy. It helps clients to find suitable insurance products and policies from different insurers or reinsurers according to clients' needs.
The duty of insurance brokers is similar to insurance agencies. However, insurance brokers have a closer tie to the clients and represent their interests.
AWG Insurance
Established in 1990 in Singapore, AWG insurance product liability insurance covers the insured for financial loss and defense costs arising from the use of their products.
The product liability insurance policies of AWG are designed for manufacturers, distributors, wholesalers, or assemblers. The product liability insurances are available for consumer goods, food, beverages, industrial equipment, and supplies.
Insurance Scope
Personal injuries caused by a defective product coverage
Loss of or damage to property caused by the faulty product coverage
Legal expenses coverage
Address: 240 Macpherson Road #08-01 Pines Building 4, Singapore 3485
Provide
Provide is a Singaporian insurance broker that was founded in 2018. The company offers a wide range of liability insurance for the industry of commercial retailing, manufacturing, IT, architects, and others.
Provide offers product liability Insurance beginning from US$49 per month, for a starting amount of about US$500,000 in coverage. Their product liability insurance policies can be issued with worldwide coverage, or worldwide but excluding US and Canada. It can also be issued to only cover exports to a specific region, such as Asia or the EU.
Product Categories
Electronics
Healthcare products
Insurance Scope
Legal representation or investigation expenses coverage
Third-party personal or bodily injury or property damage coverage
Worldwide jurisdiction coverage
Address: 113A Upper Paya Lebar Road, Singapore, Singapore 534832
Pacific Prime Singapore
Pacific Prime Singapore is an insurance broker that was founded in 1999. Pacific Prime Singapore offers expert advice on a wide range of business and individual insurance plans, including product liability, and general liability, health.
Currently, Pacific Prime operates in 12 locations, including Hong Kong, London, Dubai, New York, and Los Angeles. The regional offices in these locations offer product liability insurance for manufacturers and retailers from over 60 insurance companies including BUPA, Allianz, Cigna, AXA, and more.
Insurance Scope
Legal representation or investigation expenses coverage
Bodily injury coverage
Property damage coverage
Address: Cross Street Exchange, #14-05 18 Cross Street Singapore 048423
Product Liability Insurance Agencies
An insurance agency has a similar working manner as an insurance broker. Both parties do not issue or own insurance policies but instead sell insurance products from the insurance companies.
Insurance agencies tend to represent few insurance companies to sell their products and in some cases only one. Conversely, insurance brokerage firms usually offer insurance policies from a wide range of insurance carriers.
Sleek Insurance Agency
Sleek Insurance Agency is an insurance company based in Singapore. The company offers product liability insurance policies for product manufacturers, importers, and retailers. The product liability policies cover the liability regarding several types of defects, including design, manufacturing, or marketing defects.
Sleek's product liability insurance products protect business owners from claims or compensation against injury or damage caused by their products. The coverage scope includes Asia, North and South America, Europe, and Africa.
Product Categories
Food and beverage
Industrial equipment and parts
Consumer goods
Insurance Scope
Bodily injury coverage
Property damage coverage
Address: 60 Robinson Road, #14-04 SBF Center, S068914
ALLEGIANCE
ALLEGIANCE is an insurance agency based in Singapore. The company has been providing insurance consultation, products, and other services in the general public and commercial sectors for more than a decade.
The company provides product liability insurance to protect companies against lawsuits filed by consumers relating to the injury, sickness, or death caused by the product manufactured or supplied by the insured. The policy covers legal defense costs, even in cases when the suit is groundless, false, or fraudulent.
Insurance Scope
Legal defense cost coverage
Bodily injury or property damage claim coverage
Medical care and lost income coverage
Physical damage, repairs, or replacements coverage
Lost profit coverage
Address: The Alexcier, 237 Alexandra Road, #06-07, Singapore 159929