Importers and manufacturers based in the United States are generally responsible for ensuring that their products are safe and correctly labeled. That said, sometimes things still go wrong, despite your best efforts.
Product liability insurance plans can go a long way when it comes to reducing the risks of injuries and other damaging situations caused by product compliances issues.
In this guide, we list product liability insurance carriers, brokers, and agencies in the United States.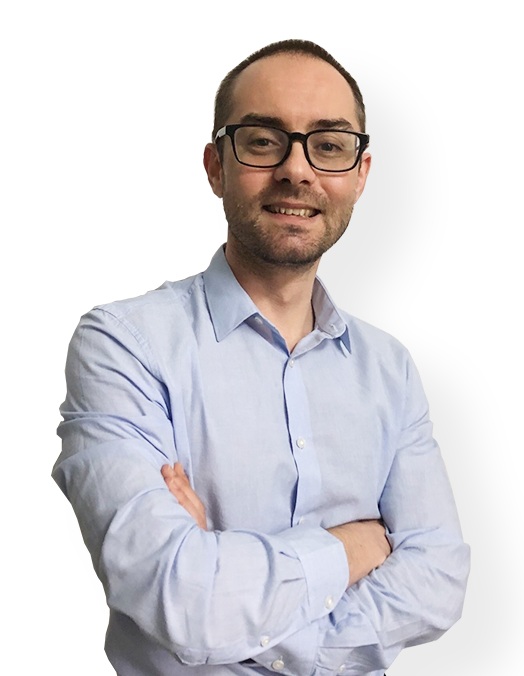 Do you need help with product compliance? (EU & US)
Request a free consultation call today with Ivan Malloci to learn how we can help you with:
Product Requirements Lists
Product Certification
Product & Packaging Labeling
Lab Testing
What is product liability insurance?
A product liability insurance offers coverage against claims that may arise due to defective, or otherwise non-compliant products. For example, product liability insurance can cover expenses that arise in case someone is injured, or if the property is damaged, as a result of using your product.
Keep in mind that you may need to demonstrate full product compliance before you can buy an insurance plan. In practice, this can mean that you must submit the following:
Lab test reports
Product certificates (e.g. Children's Product Certificate)
Label photocopies
Is product liability insurance compulsory in the United States?
It's up to you as an importer or brand to buy product liability insurance. However, it is wise to have some sort of coverage in case manufacturing defects or something else results in compliance issues.  This is especially important if you are selling "high-risk" products such as electronics, cosmetics, toys, and medical devices.
Further, many retailers require that their suppliers have product liability insurance. Amazon may also require that your company be covered by product liability insurance.
Product Liability Insurance Carriers
An insurance company is also called an insurance carrier or insurer. An insurance carrier sells insurance policies directly to the buyers. Some insurance carriers also authorize insurance brokers or insurance agents to sell their products.
Brokers and agencies do not issue the policy to the buyers. They only act as a proxy between the buyers and the carriers, charging a commission or handling fee in the transaction. While an agency sells the policies of a limited number of carriers, often via an exclusive agreement, brokers tend to deal with a larger number of carriers.
Liberty Mutual Insurance
Liberty Mutual Insurance is a Fortune 100 insurance company providing tailor-made general and product liability insurance solutions to a broad spectrum of manufacturing businesses.
Their product liability insurance policies cover claim expenses caused by manufacturers' errors and omissions, and the risk of product recalls. In addition, the company offers protection for global exposures, from sales samples to international delivery, in a single policy.
Liberty Mutual offers flexible product liability insurance programs to cater to manufacturers' needs, including:
a. Guaranteed cost, which means that the insured pays a flat fee (or rate) upfront for a specific amount of coverage, opposite to self-adjust the cost based on the changing situation
b. Large deductible, which means that the insured undertake all the losses if the claim amount is under the agreed amount with the insurance company
Insurance scope
Manufacturing errors coverage
Manufacturing omissions coverage
Product recalls expenses coverage
Guidance on rules and audit processes
Guidance on organizing business records
Preliminary and interim account reviews
Address: 175 Berkeley Street, Boston, MA 02116, United States
Chubb
Chubb is one of the world's largest property and casualty insurance companies and a leading commercial lines insurance carrier. The company has operation offices in 54 countries and territories, providing product liability, commercial, and casualty insurance. Chubb provides global primary product liability coverage for US distributors, importers, retailers, and wholesalers.
Currently, the global network of Chubb has extended to more than 170 countries, allowing them to handle domestic US claims for incidents occurring in the US, as well as for worldwide claims brought in the US.
Insurance Scope
Domestic US coverage
International coverage (worldwide claims brought in the US)
Third-party administered claim and risk control services
Premium cessions
Address: Warren, New Jersey, United States
The Heritage Group
The Heritage Group was founded in 1993 in New York as a company offering insurance services, solutions, and professional advice to businesses and individuals.
The product liability insurance's protection offered by the Heritage Group covers product design, manufacturing, marketing, and distribution-related risks. These programs protect the policyholders (insured) in the event a suit arises out of the use of the insured's products, including loss of personal and business property damage, injury, or death.
Product Categories
Clothes
Toys
Tools
Building materials
Furniture
Pet items
Electronic devices
Food
Insurance Scope
Bodily injury coverage
Property damage coverage
Premium audit
File business online
Claim assistance
Address: 1184 Troy-Schenectady Road, Latham, NY, 12110, United States
The Hartford
Hartford is an insurance carrier that was founded in 1810 in Hartford, Connecticut. The company mainly sells its products through a network of agents and brokers across the United States.
The product liability insurance of Hartford covers the industry of manufacturing, retail, importing, and exporting business. The product liability policy covers compensation to injuries and losses caused by product defects, including:
a. Design defects that existed before the product was made
b. Manufacturing defects that occur while the product gets made
c. Improper warning meaning that the manufacturer doesn't give a customer enough warning on the proper use of a product
Insurance Scope
Design defects coverage
Manufacturing defects coverage
Improper warnings coverage
Address: Hartford, CT, United States
AIG
AIG is a leading global insurance organization with offices in approximately 80 countries and jurisdictions. AIG is listed on the New York Stock Exchange.
AIG provides product liability, general liability, casualty insurance, and life insurance services. AIG offers online product liability services to their clients that design, manufacture or distribute products, or repair the products.
The company also has set up a product liability insurance online training library that includes staff training programs from managing product safety and integrity to labeling, standards, and legislation. The library has various downloadable tools, factsheets, and design risk assessment tools.
Insurance Scope
Bill coverage
Online training services and free resources related to product liability education
Address: 175 Water Street, 15th Floor, New York, NY10038, United States
Nationwide
Nationwide is a Fortune 100 company headquartered in Columbus, Ohio. The company was founded in 1926 and it is one of the largest insurance companies in the United States.
The company provides product liability insurance solutions to small business owners, wholesalers, retailers, and large industry owners. The insurance policies are designed to protect them from costly lawsuits and compensation when liability actions are brought up.
Product Categories
Toys
Clothing
Electronic devices
Food and beverage
Insurance Scope
Attorney fees coverage
Damage expenses coverage
Address: One Nationwide Plaza, Columbus, Ohio, United States
Sentry Insurance
Sentry Insurance is a mutual insurance company that started its business in 1904. The company specializes in providing commercial insurance solutions to business owners and their employees. The main products for businesses include product liability insurance, general liability insurance, business auto, 401(k) plans, and life insurance.
In the event of an accident, product liability insurance helps cover medical, legal, or damage expenses that the business is found liable for.
Product Categories
Electronic components
Farm equipment
Metal products
Plastics and rubber goods
Printing products
Insurance Scope
Legal expense coverage
Damage expenses coverage
Address: 1800 North Point Drive, Stevens Point, WI 54481, United States
Product Liability Insurance Brokers
An insurance broker represents consumers to find suitable insurance products, after examining the customer's company operation, management, finance, and risks closely.
Since the broker is entrusted by the clients, it also helps the clients to examine the terms and conditions of the policies or provide guidance when choosing among several options. It often keeps working with clients, even when the client decides to change insurance carrier.
Insurance agencies, on the other hand, work closely with a limited number of carriers to sell their specific products. Thus, agencies tend to have a stronger relationship with the carriers than with the final client.
Sadler & Company, Inc.
Sadler & Company, Inc. is an insurance broker based in South Carolina that provides product liability insurance for manufacturers, distributors, installers, and importers of products. The Insurance policies offered by Sadler are available in all 50 states.
Once received the quotation request, Sadler provides a portfolio with multiple quotation information from up to 18 carriers.
Sadler & Company offers flexible options to meet clients' affordability and coverage needs. For instance, it offers stand-alone product insurance or as part of a full general liability policy with a limit of up to $25,000,000. For small-scale or startup companies, it offers premium finance aids in a 25% down payment followed by 9 monthly installments.
According to the official page of Sadler, their current clients are paying premiums for their liability insurance ranging from $3,500 to more than $1 million.
Product Categories
Sports and recreational equipment
Leisure equipment
Chemicals
Motorcycles
Insurance Scope
Consultation and risk management
Insurance coverage audit
Contract review and guidance
Address: 3014 Devine St., P.O. Box 5866, Columbia, SC 29250, United States
Insurance Canopy
Insurance Canopy is an insurance broker that offers product liability insurance sourcing services for businesses that import, produce, distribute, or sell in the United States.
Insurance Canopy helps customers find the insurance providers for product liability insurance and receive quotations in less than 10 minutes by having the customers fill in the insurance information online. Customers only need to choose the industry category, select the specialty and brief the claim history before they can receive a quotation without having to visit the company in person.
Insurance Canopy works closely with dozens of insurance carriers and provides product liability insurance products. These insurance carriers include:
The Hanover Insurance Group
The Hartford
Great American Insurance Group
Mid-Continent Group
Progressive
United States Liability Insurance
JANE
Product Categories
Beauty and cosmetics
Vaping products
Vitamin and dietary supplements
Cleaning products
Home and office supplies
Medical devices
Insurance Scope
Help customers to evaluate their product risks and insurance needs
Explain to the customers the applicability of the policies
Provide a quotation in less than 10 minutes
Direct access to online applications for the product, professional, and general liability insurance coverage
Address: Insurance Canopy, P.O. Box 34833, North Chesterfield, VA 23234, United States
Founder Shield
Founder Shield is an insurance broker that provides product liability insurance sourcing and quotation services for companies, especially for start-ups that are looking for convenient one-stop insurance services.
Founder Shield helps retailers, sellers, and e-commerce dealers in finding product liability insurance coverage that suits their needs the most. The service platform of Founder Shield streamlines the inquiry, quotation, and application processes online.
Product Categories
Textiles
Furniture and fixtures
Toys
Electronics
Sporting goods
Paper products
Household goods
Crafts
Building materials
Automobiles
Chemicals
Insurance Scope
Industry and service consultation
Analyze the practical and potential risks of the clients' business
Source insurance products according to the client's needs
Provide quotation
Address: 122 W 26th St, New York, NY 10001, United States
Product Liability Insurance Agencies
An insurance agency is a company that sells insurance carrier's products to consumers and collects commission from the order. An insurance agency can represent one insurance carrier and only sell products from this one carrier. This type of insurance agency is called a captive agency. An insurance agency can also represent more than one insurance carrier. This type of insurance agency is called an independent insurance agency.
An insurance agency is different from an insurance broker because the former have tight bonds with the insurance companies and tend to represent their interests, while the latter only represent the customers, and might offer policies from a large pool of carriers.
Schaefer Enterprises
Schaefer Enterprises is an insurance agency that was founded in 1999 in New York. The company is a division of Patriot Growth Insurance Services, which has more than 80 office locations across the United States.
Schaefer Enterprises partners with insurance carriers to offer product liability insurance products mainly to the foodstuff industries, such as manufacturers, grocery stores, restaurants, and food contractors.
Product Categories
Insurance Scope
Business risk evaluation and insurance suggestion
Help customers to choose the most suitable insurance policy
Free quotation
Address: 77 Chambers Street, 3rd Fl, New York, NY 10007, United States
Mid-America Specialty Markets
Founded in 1992, Mid-America Specialty Markets is an independent insurance agency providing commercial insurance products and personal insurance products, including product liability insurance. The name of the company originates from its business locations, which are the following states in mid-America:
Mid-America allows its clients to access the product liability insurance products from multiple carriers for a wide range of products.
The company aims to provide flexible and one-to-one services to the users by supporting the switch from company to company when the customers require, providing claims assistance and advocacy, and providing policy explanation and follow-up services from the same agent continually.
Product Categories
Cosmetics and beauty products
Clothing
Baby care products
Transportation vehicle parts and components
Recreational and sports equipment
Aviation products
Nanotech products
Machinery
Technology and electronic equipment
Health and wellness products
Nutritional supplements
Chemicals
Medical device and equipment
Insurance Scope
Help the users to evaluate the product from the aspects of design, development, test, and manufacturer
Explain the relevant regulations and standards that apply to the products
Insurance policy education
Costs breakdown explanation associated with products liability lawsuits
Address: 2800 Forum Blvd Ste 4B, Columbia, Missouri 65203, United States
Haas & Wilkerson Insurance
Haas & Wilkerson Insurance is an independent agency that provides insurance policies to customers from various industries, including garments, electronics, and machinery.
As an agency that represents the clients' interests, Hass invests the time to learn about the clients' business from the perspective of operation, risk management program, and risk tolerance.
Hass serves as an advocate and liaison between the clients and the insurance carrier. Once the claim arises, assign a dedicated consultant to each client to provide 1-1 guidance and support.
Product Categories
Clothing and textiles
Computers and electronics
Electrical equipment
Household appliances
Components
Furniture
Machinery
Chemicals
Plastics
Rubber
Printing products
Wood
Leather
Paper
Food and beverage
Insurance scope
Risk evaluation and management
Custom-made policy
Offer guidance and support along the claims process
Address: 4300 Shawnee Mission Parkway, Fairway, KS 66205, United States