Pet toys and accessories imported and manufactured in the United States are subject to various consumer product regulations and standards. In this guide, we cover chemicals and heavy metals restrictions, flammability requirements, and labeling requirements for pet products in general.
Here are some examples of pet products to which this guide is relevant:
Pet toys
Pet accessories
Pet clothing
Dog beds
Cat scratching trees
Pet food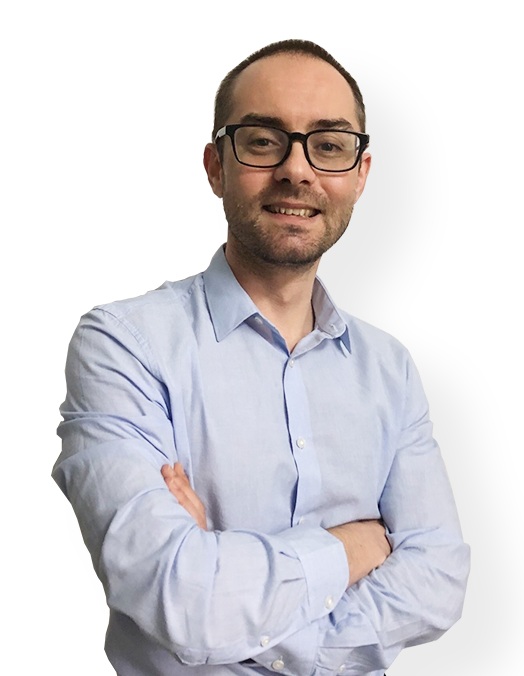 Do you need help with product compliance? (EU & US)
Request a free consultation call today with Ivan Malloci to learn how we can help you with:
Product Requirements Lists
Product Certification
Product & Packaging Labeling
Lab Testing
Flammable Fabric Act
Importers and manufacturers seeking to sell fabrics and textile products that may be used by pets in the United States have to ensure that their products conform to the Flammable Fabrics Act (FFA).
The Consumer Product Safety Commission (CPSC) established standards for the FFA to regulate the flammability of fabrics and textile products in the US.
Product scope
The FFA covers fabric and textile products such as the following:
a. Upholstered Furniture (e.g. step system for pets)
b. Mattresses for pets (e.g. pet beds)
c. Rugs and carpets (e.g. synthetic fiber pet rugs)
Standards
Examples of standards relevant to the products listed above include the following such as:
a. 16 CFR Part 1630 – Standard for the Surface Flammability of Carpets and Rugs
b. 16 CFR Part 1631 – Standard for the Surface Flammability of Small Carpets and Rugs
c. 16 CFR Part 1632 – Standard for the Flammability of Mattresses and Mattress Pads
d. 16 CFR Part 1633 – Standard for the Flammability (Open Flame) of Mattress Sets
e. 16 CFR Part 1640 – Standard for the Flammability of Upholstered Furniture
Requirements
The products mentioned above are subject to different requirements, according to the standard that applies. One common requirement is that they should carry a label that bears relevant information for the consumer.
Importers and manufacturers of carpets, rugs, and mattresses should also send their products to be tested for flammability when required, and draft a General Certificate of Conformity.
Carpets and rugs
The standards for carpets and rugs cover requirements such as the following:
Labeling
Fire retardant treatment
Testing
Mattresses, mattress pads, and mattress sets
The standards for mattresses cover requirements that include:
Labeling
Ticking substitution procedure
Testing
Upholstered furniture
The standard for upholstered furniture covers requirements such as the following:
a. Labeling
b. Compliance with the California Technical Bulletin (TB) 117-2013 testing methods
Law Label
Although the Law Label is not a part of federal regulations, many states across the US have their own version of the Law Label. In general, the law requires manufacturers to specify on the label the filling material in their products, such as the type of stuffing.  This information should be displayed prominently so that the consumer can know what is inside the product they purchased.
Law labels might be required for stuffed pet accessories in some states, such as dog beds or stuffed pet toys.
Product scope
Many different types of stuffed products are required to carry a law label. This includes products such as the following:
a. Bed pillows (e.g. orthopedic pillows for pets)
b. Mattress pads (e.g. waterproof mattresses for pets)
c. Stuffed toys (e.g. stuffed squeaky toys for pets)
Label information
Importers and manufacturers are required to provide the following information on a Law Label:
Company name
"Do Not Remove" statement
Filling materials (by weight %)
"Uniform Registry Number" (URN)
Some states in the US may have different labeling requirements. For example, the Law Label in California requires information such as the following:
---
a. "UNDER PENALTY OF LAW…" statement, for Type No. 1 through 9 labels
b. "ALL NEW MATERIAL" header in Type No. 1 through 8 labels
c. "BODY", "BACK CUSHIONS:", and "SEAT CUSHIONS:" in Type No. 2 labels
d. "OWNER'S MATERIAL" in Type No. 3 labels
e. "SECONDHAND (USED)" in Type No. 9 labels
---
As you can see, the information on the label might also vary according to the type of product (e.g. cushion, or second hand product).
Uniform Registry Number (URN)
Many states require importers and manufacturers to display a Uniform Registry Number (URN) on their law labels. When manufacturers register in a state in the US, they receive a URN, which they can then also use to register in other states that require a URN.
Textile, Wool, and Fur Acts and Rules (16 CFR Part 300, Part 301, Part 303)
The FTC requires manufacturers to adhere to the requirements in the Textile, Wool, and Fur Acts and Rules by specifying what materials are being used in their products if those are made using textile, wool, or fur.
This can be relevant for various pet accessories, such as rugs or textile pet toys.
Product scope
Products covered by the Textile, Wool, and Fur Acts and Rules include items such as the ones listed below.
Wool – 16 CFR Part 300
Part 300 covers products like fabrics and yarns that have any amount of wool, including recycled wool, such as blankets, which may be used by pets. This act doesn't cover products such as:
Fur – 16 CFR 301
Part 301 covers products, including those that can be used by pets, that consist of assembled, used, or waste fur that has been artificially colored, bleached, or dyed. This includes mats that contain fur.
Textiles – 16 CFR Part 303
Part 303 covers products that include wearing apparel, bedding, and other products that consist of fabric and fibers. Some of these products may be used by pets, including the following:
Bedding for pets (e.g., sheets, blankets, pillows)
Floor coverings for pets (e.g., rugs, carpets, mats)
Cushions for pets
Note, however, that pet clothing, and pet furniture are not covered.
Labeling requirements
Importers and manufacturers are required to provide labels on their products that provide information such as:
a. The wool, textile, and fur constituents of the products
b. The manufacturer's name or registered identification number
c. Country of origin
Wool – 16 CFR Part 300
Some products consist of wool and a small amount of other fibers. These products should carry a label that states the percentage of wool and other fibers in the product. An example label may read as follows:
98% wool
2% nylon
"Nylon" may be replaced by other constituent fibers that are not wool.
Fur – 16 CFR 301
Labels on fur products should provide information such as:
a. Fur's country of origin
b. Company name or registered number
c. The presence of materials other than fur
An example of fiber content for a fur product may look like the following:
Body: 100% Cotton
Lining: 100% Nylon
Collar: Dyed Mouton Lamb
Fur Origin: Argentina
Textiles – 16 CFR Part 303
Labels on textile fiber should provide information such as the following:
Country of origin
Fiber content
Company name or registered identification numbers
An example of fiber content may read as follows:
In this example, manufacturers may replace "Spandex" with the phrase "other fibers", as the amount of Spandex is less than 5%.
Electronic Pet Products
Some pet products may contain electronic components, and as such, are subject to various regulations and standards that aim to ensure electrical safety, electromagnetic compatibility, energy efficiency, and more.
Product examples
Here are some examples of electronic pet products:
Electronic pet treadmill
Electronic self-cleaning pet litterbox
Electronic automatic ball launcher for pets
Overview
Pet products with electronic components may be covered by relevant regulations and standards such as the following:
a. 47 CFR Part 15 – Radio Frequency Devices (FCC)
b. 10 CFR Part 430 – Energy Conservation Program for Consumer Products
c. 10 CFR Part 429 – Certification, Compliance, and Enforcement for Consumer Products and Commercial and Industrial Equipment
d. UL standards
Each regulation, in turn, will have its requirements such as the following:
Labeling requirements (e.g. FCC ID)
Lab testing
Wooden Handicrafts (USDA APHIS)
The United States Department of Agriculture Animal and Plant Health Inspection Service (USDA APHIS) requires importers and manufacturers to abide by its regulations concerning wooden handicrafts, including wooden pet products. Such products could, for example, include wooden scratching trees for cats or dog houses.
This might include the selection of an approved manufacturer, or the application for an import permit, as the APHIS aims to protect the US from non-local agricultural diseases and pests that could damage natural resources such as forests.
Product scope
Examples of wooden handicrafts that may also be pet products include items such as the following:
Garden fencing (to protect pets)
Birdhouses
Scratching trees
Dog houses
Approved manufacturers
The USDA APHIS provides a list of approved manufacturers from China. Importation of wooden handicrafts from China into the US necessitates checking the list for an approved manufacturer. Examples of approved manufacturers include:
Anhui Qianye Arts and Crafts Co., Ltd
Chongqing Carpenter Tan Handicrafts Co., Ltd
Minhou Xingcheng Arts and Crafts Co., Ltd
Permit
Upon confirmation that the manufacturer is on USDA APHIS's list of approved manufacturers, the next step is to apply for an import permit via the eFile system. You may need to provide information such as the following:
Product category
The manufacturer's registered number
Personal contact details
Quantity of goods
Lacey Act (16 U.S.C. §§ 3371-3378)
The Lacey Act is administered by the USDA APHIS, the National Marine Fisheries Service, and the US Fish and Wildlife Service. Its goal is to prevent the illegal smuggling of fish, plants, wildlife, and products made of such, into the US, by requiring importers to exercise due care and provide a declaration.
Product scope
The Lacey Act covers a wide range of products and components of such. Some of these might be usable by pets, for example:
Bent-wood furniture
Tableware of wood
Wooden frames
Due care
"Due care practice" is generally understood to mean that importers should exercise care by taking measures to ensure the legitimacy of their products at every step of the supply chain. For example, they should make sure that their products are not unlawfully:
Harvested
Possessed
Sold
Taken
Transported
Lacey Act Declaration
Those who import pet products, or components used to make pet products, made of plants into the US are required to comply with the Lacey Act by providing a declaration of the imported products. Importers need to submit a Lacey Act Declaration if:
a. Their products (or components of such) contain plant-based material, and
b. Their products are categorized by a Harmonized Tariff Schedule (HTS) code listed under the APHIS' Implementation Schedule, and
c. Their shipment of products is imported into the United States as a formal entry, and
d. Their shipment is categorized under one of the entry type codes (such as "01 – Consumption – Free and Dutiable") in this table.
ASTM Standards
ASTM standards are generally voluntary unless incorporated by reference by one or more regulations. However, even when not mandatory, you can follow ASTM standards to improve the safety and general quality of your product.
The reason is that unsafe products may result in a forced recall or heavy fines. Therefore, importers and manufacturers should always ensure product safety before the products enter the United States, and ASTM standards serve as a roadmap to achieve this goal.
Examples
We could not find any pet product-specific ASTM standards. However, there are ASTM standards that could reasonably be applied to pet products as well:
a. ASTM E1537 – Standard Test Method for Fire Testing of Upholstered Furniture
b. ASTM D1230 – Standard Test Method for Flammability of Apparel Textiles
c. ASTM F963-17 – Standard Consumer Safety Specification for Toy Safety
Lab testing
Most manufacturers are not able to carry out ASTM testing for pet products. Therefore, you can let a third-party testing company such as QIMA, SGS, or Intertek conduct the relevant tests for your product.
California Proposition 65
California Proposition 65 sets limits to hazardous substances that may cause cancer or reproductive harm in consumer products sold in California – including pet toys, accessories, and other related pet products.
You must either ensure that your product doesn't contain restricted substances above the limits (e.g. via lab testing), or provide warning labels about the possible substance hazards presented by your products.
Examples of restricted substances
Here are some examples of restricted substances:
Lead
Nickel
Cadmium
Mercury
Lab testing
Third-party lab testing can help you to verify product compliance with California Proposition 65 requirements. We recommend that you book lab testing before importing pet products to the United States if you plan to sell them in California or to a retailer that plans to sell them in California.
Notice that most manufacturers in Asia cannot provide California Proposition 65 test reports for your pet products. As such, you need to book testing yourself.
You can find an overview of the California Proposition 65 lab testing companies here.
Safety Data Sheet (SDS)
A Safety Data Sheet (SDS) is a document that lists information regarding safety and health for the use of substances. It also provides other relevant information for your pet products such as storage instructions.
Some pet products that contain potentially hazardous chemicals may also require an SDS, for example:
Pet ear and eye care
Pet Flea, fly, mosquito, lice, and tick control
Pet deodorizers
SDS Guidance
The Hazard Communication Standards (HCS) guide importers on how to create an SDS. You can find SDS requirements such as:
SDS format
Language requirement
SDS attachment requirement
Toxicological information
Products for which an SDS is not required
FDA Regulations
The Food and Drug Administration (FDA) regulates pet food products in the United States. It requires that animal food products sold in the United States must be safe to eat, properly manufactured, and labeled.
Ingredients
Ingredients in pet foods that are generally recognized as safe (GRAS) may not require pre-approval from the FDA.
However, for other substances such as food additives that are intended to be used in pet food, you must obtain pre-approval from FDA as stated in 21 CFR 570, 571, and 573. This includes:
Minerals
Vitamins
Nutrients
Flavoring additives
Coloring additives
Labeling requirements
According to the FDA's website and the "Model Regulations" of the Association of American Feed Control Officials (AAFCO), which are adopted by many states in the US, pet food labeling should contain information such as the following:
Product name
The species of pet(s) for which the product is intended
A quantity statement
A guaranteed analysis
Ingredients listed in the product
A statement of nutritional adequacy, if required
Feeding directions, if required
Name and address of the manufacturer or distributor
Pet food testing
Some testing companies provide services for pet food products, including:
Nutrition analysis
Substance testing
Pet food labeling validation
Pet product specifications development
Pet food's palatability test
Before importing your pet food product into the United States, we recommend that should conduct third-party lab testing to assess compliance with regulations and ensure product safety.
Country of Origin
The country of origin marking is mandatory for most products, including pet products, that are imported and sold in the United States. The product and packaging must contain a permanently affixed country-origin label.
Examples
Made in China
Made in Indonesia
Made in Japan
Made in France
Label file
Most manufacturers are not aware of the country of origin label requirement in the United States, therefore, you must create the labeling file in .ai or .eps formats and then submit it to your manufacturer before mass production.