This guide covers both Amazon's 'self-imposed' chemicals and heavy metals restrictions, and how Amazon keeps track of third-party seller compliance when it comes to substance regulations in the European Union and the United States.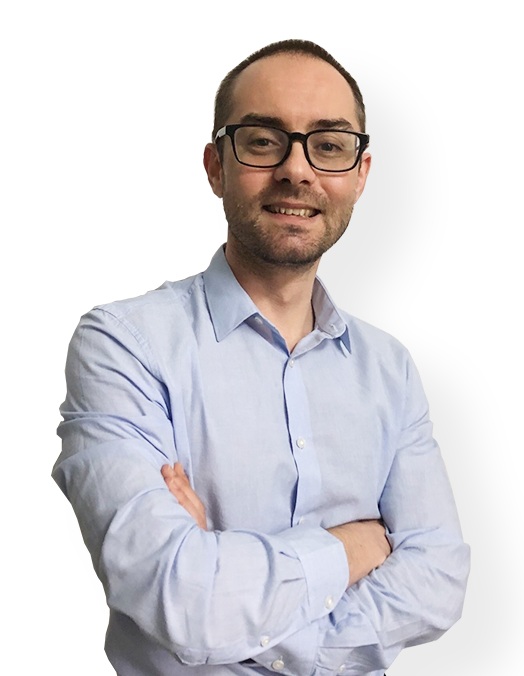 We Help Brands & Importers With Product Compliance (US & EU)
Book a free consultation call today with Ivan Malloci to learn how we can help you with:
Product Requirements Lists
Product Certification
Product & Packaging Labeling
Lab Testing
Restricted Substance List
Amazon published its Restricted Substance List (RSL) in 2018. This list contains a number of substance restrictions applicable to Amazon's own brands, as they are deemed to be carcinogenic, mutagenic, bioaccumulative, or for other reasons toxic.
Here some examples of substances included in the Restricted Substance List:
Substances
At the moment, the Amazon Restricted Substance List contains 11 kinds of phthalates, 12 kinds of formaldehyde donor preservatives, and 8 kinds of parabens.
Amazon's initiative aims at improving the safety of its products and building up the reputation of Amazon-owned private brands, by decreasing the use of chemicals of concern. It also aims at encouraging manufacturers to substitute potential hazardous substances with safer and non-toxic chemicals, as defined in the US EPA's Safer Choice Safer Chemicals Ingredients List.
Products
The RSL mainly affects baby products, household cleaning products, personal care, and cosmetic products listed on Amazon's platform. According to the company, the RSL will be updated on a regular basis to include more substances and be applied to additional categories of products.
Here we list some examples of products that are covered by the Amazon RSL:
Shampoos
Lotions
Wipes
Detergents
Bathroom cleaners
Sanitizers
Moisturizers
Lipsticks
Compacts
Eye shadows
Bisphenol A (BPA)
Amazon prohibits products that contain Bisphenol A (BPA) in its US marketplace. Amazon Europe (e.g. UK, Germany, France, and Italy) prohibits Bisphenol A (BPA) in Food Contact Materials and baby products. Here are a few product examples:
Dinnerware
Lunchboxes
Baby pacifiers
Baby bottles
Note that Amazon's BPA policy is Bisphenol A is stricter than that of US and EU substance regulations – which only ban BPA for some products while allowing a certain (albeit low) concentration of the substance. As such, you may need to instruct your supplier to ensure that the materials are entirely BPA free.
Why does Amazon ban Bisphenol A?
Some scientific researches associated exposure to Bisphenol A with the failure of humans' hormone system, brain, and reproductive organs. This has led both the FDA in the United States and several agencies in the EU, including the European Chemicals Agency (ECHA), to either ban or restricts Bisphenol A.
United States
Several US states, including New York, California, District of Columbia, Washington, Minnesota, and Connecticut, have also implemented their own regulations, which mainly concern children's food contact products and thermal paper. The latter might be dangerous for unborn children of pregnant women that work as cashiers.
Amazon deems any products that contain Bisphenol A as "Hazardous and Dangerous Items" and, as such, decided to explicitly prohibit the listing of these products on its US marketplace.
European Union
At the moment Amazon only prohibits BPA in certain products, such as food contact materials and baby products. This could possibly be explained by the fact that the EU already regulate BPA content for essentially all products. Keep in mind that Amazon ultimately requires that all products sold on its marketplaces are compliant with applicable substance regulations – even if not stated in writing by Amazon. Hence, they may deem that BPA is 'already covered' when it comes to the EU.
Which products and materials may contain Bisphenol A?
Bisphenol A is used in the manufacturing of polycarbonates, epoxy resins, and other plastics. Thus, products that contain plastics components, or are entirely made of plastics, such as food contact products, toys, electronics, and medical devices might contain BPA. Keep in mind that some non-plastic items may still contain BPA, such as coatings.
Here we provide some examples:
Baby's feeding bottles
Plastic lunch boxes
Tin cans
Preservative films
Children's plastic toys
Electronics components
Catheters
Tubing
Dental materials
How can I make sure my product does not contain Bisphenol A?
If you are importing your products from overseas manufacturers, you shall prioritize the ones with a history of producing compliant products. For example, you should select manufacturers that can already provide test reports showing compliance with regulations restricting the amount of Bisphenol A. Preferably, such test reports should be valid for similar products or materials that you intend to sell.
Additionally, you shall provide clear orders and instructions to the factory on applicable BPA-related regulations, so that the manufacturer is aware that you won't accept products that contain Bisphenol A.
Lab Testing
Finally, the only way to make sure that your product batch doesn't contain Bisphenol A is to get your product tested by a third-party lab testing company. Here some examples of are lab testing companies that offer BPA testing services for consumer products:
Intertek
SGS
ATS
CIRS
QIMA
Note that Amazon may require that you provide a lab test report to prove that your product is compliant.
Product Regulations
Amazon also requires third-party sellers' products to comply with all applicable product compliance requirements in each respective marketplace. Sellers on Amazon.com must, for example, comply with US substance regulations. Meanwhile, sellers on Amazon.de must comply with European Union substance regulations, such as REACH.
This section covers some of these substance regulations in the US and EU. As mentioned, none of these regulations are specific to Amazon, but still relevant to anyone planning to sell through their online marketplaces.
REACH (EU)
REACH regulates the use of certain chemical substances in consumer products, in the EU. Amazon requires third-party sellers to comply with specific REACH substances restrictions and other requirements. For example, the use of the following phthalates is restricted:
DEHP content < 0.1% by weight
DBP content < 0.1% by weight
BBP content < 0.1% by weight
DIBP content < 0.1% by weight
Or, as another example, here the restrictions that apply to some of the most common heavy metals:
Cadmium content < 0.01% by weight
Lead content < 0.05% by weight
Nickel migration limit < 0.2 μg/cm2/week
Recently, Amazon has started to delist products of sellers that didn't provide specific test reports showing compliance with REACH. As an example, for jewelry Amazon might require heavy metals test reports in compliance which the above-mentioned REACH's limitations.
In addition, Amazon might also require a declaration of REACH conformity drawn up by the manufacturer or a third-party lab testing company. The declaration should number out all the substances contained in the product that are addressed by the Substances of Very High Concern (SVHCs) list.
CPSIA (USA)
CPSIA applies to all children's products manufactured, imported, or sold in the United States. This act concerns the safety of children's products from the aspect of chemical element contents and migration rate, mechanical design, labeling, installation methods, and safety instructions.
CPSIA limits the content of phthalates on children's toy or child care articles, such as:
DEHP content < 0.1% by weight
DBP content < 0.1% by weight
BBP content < 0.1% by weight
Also, CPSIA limits the content of other dangerous substances on children's products, such as lead:
Total lead content on accessible parts < 0.1% by weight
Lead on paints and surface coatings < 0.09% by weight
Further, compliance with applicable ASTM standards, such as F963, is also required.
Amazon requires sellers of children's products to submit test reports that demonstrate the compliance of the products. Such a test report should be issued by a CPSC-accredited third-party testing company. Additionally, Amazon requires a copy of the Children's Product Certificate (CPC).
California Proposition 65 (USA)
California Proposition 65 is state legislation enforced in California, which restrict the use of dangerous substances in consumer products.
For example, food contact products sellers on Amazon should ensure their products do not exceed the MADL (Maximum Allowable Dose Level) set by California Proposition 65 on heavy metals or chemical substances:
BPA < 3 mg/day
Cadmium < 4.1ug/day
Lead < 0.5 ug/day
DBP < 8.7 ug/day
DIDP < 2200 ug/day
BBP < 1,200 ug/day (oral ingestion)
Note that the MADL of a given substance might be different according to the product. In this case, Amazon might require test reports and additional documentation at any time.
How does Amazon check chemical compliance?
Amazon might require sellers to submit documents such as test reports, declarations of conformity, and other relevant compliance documents.  Note that Amazon might request such documents at any time, not only when sellers list their products on the platform.
In some cases, sellers receive a document submission request long after the products have been initially listed, and are given a deadline to submit the requested documents. If the sellers fail to submit the required documents within the prescribed time, Amazon may start to delist the products – assuming the listing is not already suspended at the time of the document request.
Amazon Compliance Checks
This information often included when Amazon requests information concerning chemicals and heavy metals from a seller:
a. The reasons for which the products were removed from sales (e.g. Amazon has implemented new requirements)
b. The required actions to be able to sell the products again (e.g. send test reports or product label images)
c. An Amazon's email address you can contact to learn more
d. Links to Amazon Seller Center pages that explain the current restrictions and applicable regulations