Are you planning to import or manufacture bedding products or pillows in the European Union? This guide covers REACH, GPSD, flammability standards, textiles labelling requirements, and other compliance requirements relevant to bedding products and pillows.
Covered Products
Pillows
Mattress covers
Children's cot duvets
Children's sleep bags
Blankets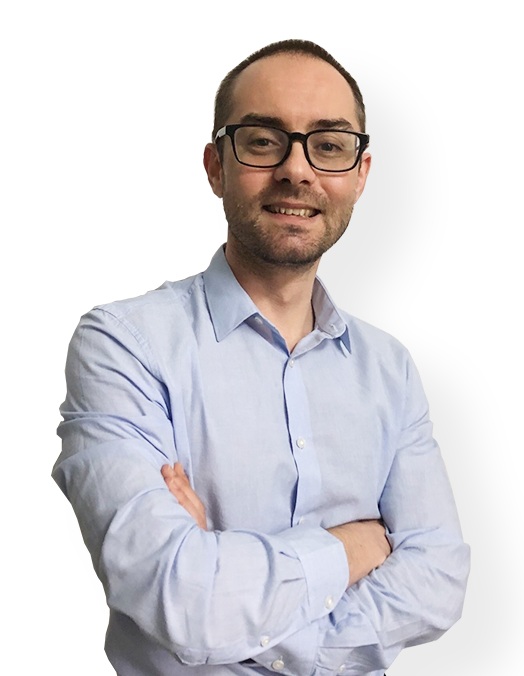 Do you need help with product compliance? (EU & US)
Request a free consultation call today with Ivan Malloci to learn how we can help you with:
Product Requirements Lists
Product Certification
Product & Packaging Labeling
Lab Testing
General Product Safety Directive (GPSD)
The General Product Safety Directive (GPSD) sets general principles for ensuring the general safety of consumer products. Brands are essentially required to ensure that their products are safe for consumers – regardless of whether mandatory standards exist or not. Also, note that the GPSD includes children's and non-children's bedding products.
Product scope
The GPSD covers a wide range of products, including textile products such as the following:
Blanket
Mattress covers
Pillows
Pillowcases
Quilts
EN standards
The European Commission provides a list of harmonised standards that importers and manufacturers can use to determine if their products comply with the technical requirements of the GPSD.
However, harmonised standards only cover a subset of products that fall under the directive's scope. According to our research, there are currently no harmonised standards specifically for bedding items and pillows.
In this case, importers and manufacturers can apply other non-harmonised EN standards (see below), national standards, or international standards to determine the safety (e.g., flammability) of such products.
Requirements
Importers and manufacturers should adhere to the GPSD's requirements, which include providing a product traceability label comprising information such as the following:
Name and details of the producer
Product reference
Batch number
Additionally, compliance with the GPSD might require documentation such as:
a. Technical file
b. User instructions (recommended, as the provision of such for the product's correct usage can improve product safety)
c. Test reports (helps provide evidence of product's adherence to relevant standards)
EN Standards: Flammability
We list below several flammability standards for beddings, pillows, and similar products.
EN ISO 12952-1 – Textiles. Assessment of the ignitability of bedding items. Ignition source: Smoldering cigarette
This standard contains test methods for determining the ease of ignition for bedding items when subjected to a smouldering cigarette.
It covers bedding items, such as the following, that can usually be placed on a mattress:
Mattress covers
Underlays
Incontinence sheets and pads
Sheets
Blankets
Electric blankets
Quilts (duvets) and covers
Pillows and bolsters
Pillowcases
The standard does not cover bed bases, mattresses, and mattress pads.
EN ISO 12952-2 – Textiles. Assessment of the ignitability of bedding items. Part 2: Ignition source: match-flame equivalent
This standard is similar to the standard above in terms of testing and determining the ignitability of bedding items. It, however, requires the exposure of said bedding items to a match-flame equivalent instead of a smouldering cigarette.
EN ISO 6941 – Textile fabrics – Burning behaviour – Measurement of flame spread properties of vertically oriented specimens
This standard provides a method for measuring how long flames take to spread on industrial fabrics as well as textile fabrics that are vertically oriented when exposed to a small defined flame.
The aforementioned industrial fabrics may be single or multi-component fabrics and include those in combinations such as the following:
Coated fabrics
Quilted fabrics
Multilayered fabrics
Fabrics in sandwich combinations
EN Standards: Children's Bedding Products
Importers and manufacturers may use EN standards such as those listed below to determine the safety of bedding products used in a child's sleeping environment, such as cots, cribs, or cradles.
If some of the products mentioned below are designed to have an additional function (e.g. play), then safety requirements of other relevant standards (e.g. EN 71 standards) may also be relevant.
EN 16779-1 – Textile child care articles – Safety requirements and test methods for children's cot duvets – Part 1: Duvet
This standard identifies requirements and methods for testing the safety of duvets used in children's cots, and it covers products that are:
a. Designed to provide adequate warmth to children while they are sleeping
b. Suitable for children up to 36 months of age
c. Decorated with permanent outer fabrics (e.g. cot quilts or coverlets)
EN 16779-2 – Textile child care articles – Safety requirements and test methods for children's cot duvets – Part 2: Duvet covers
This standard specifies the criteria and procedures for testing and ensuring the safety of cot duvet covers that are:
a. Removable
b. Designed to enwrap the cot duvet when the child is sleeping
c. Suitable for use by children up to 36 months of age
EN 16779-2 has some requirements, such as the following, that do not apply to hospital products used for tending to unwell children:
a. Openings that allow for tubing to the patient
b. Openings for a patient's monitoring devices
c. Usage of fastenings that may not withstand hospitals' industrial laundry processes
EN 16780 – Textile child care articles – Safety requirements and test methods for children's cot bumpers
This standard contains requirements and methods for testing and ensuring the safety of bumpers used in children's products such as the following:
The above products are used in the child's sleeping environment when the child is not under supervision.
EN 16781 – Textile child care articles – Safety requirements and test methods for children's sleep bags for use in a cot
This standard outlines the conditions and procedures for evaluating the security of children's sleep bags. These are intended to provide enough insulation to eliminate the need for additional bedding when the child sleeps in products such as the following:
EN 16781 applies to products used by younger children under the age of 24 months who cannot climb out of the cot. It does not apply to products designed for usages such as the following:
a. Caring for premature children
b. Caring for children with low birth weight
c. Outdoor purposes
d. Keeping a child warm in car seats or pushchairs (e.g. foot muff)
National Bedding & Pillows Fire Safety Standards
There are national standards concerning the flammability of bedding products in several countries. Below you find some examples.
France
a. NF P 92 503-507 M1 – Electrical burner test, rate of flame spread test, and dripping test
b. Decree No. 2019-1007 of September 30, 2019, Safety of certain non-food products – Safety of certain bedding items (ignitability test by a burning cigarette)
Germany
a. German DIN 4102 – Fire behaviour of building materials and building components – Class B1 materials
Italy
a. Ministerial Decree 26/06/1984 – Classification of reaction to fire and approval of materials for fire prevention purposes – UNI 9175 – Fire reaction of upholstered items subjected to the action of a small flame – Test method and classification – Classe 1 IM
Compliance Risks
Note that pillows and bedding manufactured outside the EU may not comply with the relevant flammability standards. It's therefore important to only work with manufacturers that can procure the right materials – and also conduct testing. Importing or manufacturing non-compliant products can result in major fines or other actions being taken.
Flammability Lab Testing
Importers and manufacturers should ensure that their products are safe for the consumer. They can reach this goal by adhering to widely recognized EN standards and relevant testing methods.
To confirm whether the bedding products that you plan to import or manufacture, such as bed sheets or pillows, comply with the relevant EN standards or national flammability requirements, you can contact lab-testing companies like:
REACH
The REACH (Registration, Evaluation, Authorisation, and Restriction of Chemicals) is a regulation restricting chemicals, heavy metals, and pollutants in consumer products manufactured, imported, and sold within the European Union.
Here are a few examples of regulated substances that are relevant for textiles:
AZO dyes
Phthalates
Formaldehyde
Substances of Very High Concern (SVHC)
The European Chemicals Agency (ECHA) established a list of chemical articles that pose harm to the human body in various ways, which includes more than 1,000 items. The list of SVHC is often updated by ECHA to ensure its comprehensiveness and inclusiveness.
Bedding products and pillows may also contain SVHCs, such as the following phthalates:
Importers and manufacturers can sell products that contain substances on the SVHC List. However, they must register information about their products on the SCIP database if their products contain a concentration exceeding 0.1% by weight of SVHCs.
Restricted Substances
Annex XVII to REACH lists restricted, limited or banned substances, depending on the substance and product type. For instance, the usage of azo colourants and azo dyes is restricted to a maximum concentration of 0.003% by weight in textile articles.
Products that contain restricted substances in an amount higher than the limit set by REACH cannot be legally imported or sold in the EU.
Lab testing
Some fabrics and filling materials used by the pillows and bedding industry may contain excessive amounts of chemicals and heavy metals regulated by REACH. To ensure that your product doesn't contain restricted substances above the limits, you should test it.
REACH testing is among the most common and offered by a lot of lab testing companies, such as SGS, QIMA, and TÜV Rheinland. You can find more lab testing companies in this guide.
Textile Labelling and Fibre Composition Regulation
The EU requires that textile products, including bedding items, must bear permanently affixed labels including information such as the fibre composition. Below we list information importers and manufacturers should pay attention to when designing their textile labels.
General Requirements
Importers and manufacturers should abide by general fibre product labelling requirements such as the following:
Fibre composition
Permanent label
Member state official language
Accessibility, legibility, and visibility of the label
Accuracy of the provided information
Country of origin
When it comes to fibre composition, you should only use textile fibre names listed in Annex I of the regulation, which includes:
Wool
Silk
Cotton
Kapok
Flax (or linen)
Care symbols and size labelling is voluntary, but their addition to the products is recommended.
Non-textile parts of animal origin
If the bedding products are made of or contain a certain percentage of leather, importers and manufacturers should specify this information in the labelling.
Label file
To facilitate the production process, make sure to create a file that includes all the relevant information concerning your label and share it with your manufacturer before starting mass production. We recommend that you use .ai or .eps formats for your file.
You should provide at least the following information to the manufacturer:
Label content
Dimensions
Materials
Colours
Position
Stitching method
Giving the supplier clear instructions before mass production is important to avoid possible losses due to miscommunication. Therefore, we suggest that the layout of care labels should be included in tech pack documents, along with other information.
Directive 94/62/EC on Packaging and Packaging Waste
Directive 94/62/EC harmonises how packaging and packaging waste is managed across the European Union. This helps to reduce the negative impact packaging waste has on the environment.
The directive also sets requirements such as the following:
Restriction of substances (e.g. heavy metals)
Extended Producer Responsibility (EPR)
Product scope
The directive covers packaging and packaging waste of products in general. This also includes packaging for pillows and bedding products.
Substance restrictions
Directive 94/62/EC limits the concentration of the following heavy metals to 100 ppm in packaging and packaging waste:
Cadmium
Chromium VI
Lead
Mercury
Extended Producer Responsibility
The directive has requirements for the Extended Producer Responsibility (EPR) scheme. It requires importers and manufacturers in the EU to extend their financial responsibility past the post-consumer stage.
This means that they must contribute a sum of money to an EPR organisation, such as the ones below, to collect and recycle consumer-discarded packaging and packaging waste:
Altstoff Recycling Austria (Austria)
Citeo (France)
Der Grüne Punkt (Germany)
EcoEmbes (Spain)
FTI (Sweden)