Carpets and rugs imported and manufactured in the EU are subject to various regulations, substance restrictions, flammability standards, labelling, and testing requirements. In this guide, we cover the Construction Products Regulation, GPSD, REACH, and textile labelling rules for carpets and rugs in the European Union.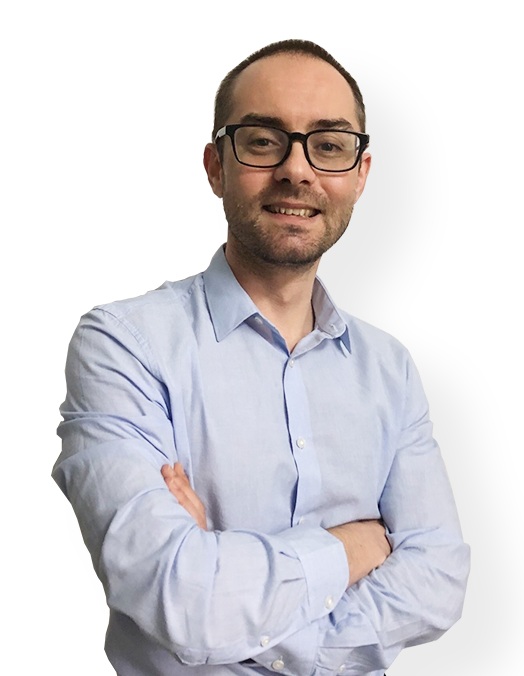 We Help Brands & Importers With Product Compliance (US & EU)
Book a free consultation call today with Ivan Malloci to learn how we can help you with:
Product Requirements Lists
Product Certification
Product & Packaging Labeling
Lab Testing
Construction Products Regulation
The Construction Products Regulation (CPR) covers construction materials and products. Here are some of the product parameters and characteristics covered by the regulation:
Durability
Energy saving
Environmental impact
Fire safety
General safety
Mechanical resistance
Performance requirements
Protection against noise
Quality
Stability
It ensures that the authorities, professionals, and consumers can access reliable information about construction products, so they may compare how products from different manufacturers perform.
Product scope
The Construction Products Regulation covers products intended to be permanent installations used in construction projects, including textile floor coverings such as carpets.
Harmonised standards
Harmonised standards can be used to provide a presumption of conformity with the technical requirements of certain directives and regulations, such as the CPR. Here is an example of a harmonised standard that covers floor coverings:
EN 14041 – Resilient, textile and laminate floor coverings – Essential characteristics
Requirements
The CPR requires importers and manufacturers to provide several documents and labels when importing construction materials, including permanent carpeting materials, into the EU. This includes the following:
Declaration of Performance (DoP)
Test reports
Textile Labelling and Fibre Composition Regulation
The Textile Labelling and Fibre Composition Regulation provides instructions regarding textile labelling and fibre composition. It specifies descriptions of fibre compositions and offers guidance regarding the official language used to write the label's information.
Product scope
Products covered by the regulation include the following:
a. Products that contain a minimum of 80% by weight of textile fibres
b. The textile constituents of the upper layer of floor coverings with multiple layers (e.g., carpets)
c. Textiles incorporated into, and that are an integral part of, other products
Labelling requirements
Per Annex IV of the regulation, carpets and floor coverings are required to carry a label that may state the name of the fibre composition of the use surface.
Non-textile parts of animal origin
The regulation requires textile products that contain non-textile parts of animal origin, such as leather, to carry the following statement on the label of the product:
"Contains non-textile parts of animal origin"
This requirement mandates that the statement on the label or mark be clear and easily understood by the consumer.
General Product Safety Directive (GPSD)
The purpose of the General Product Safety Directive (GPSD) is to ensure that consumer products are safe before being placed on the market.
The GPSD provides general product safety requirements as well as harmonised standards that cover product-specific safety and compliance requirements. In some cases, the provided harmonised standards may not cover certain products. As such, the safety of those products can be assessed using other EN standards and national or international standards.
Product scope
The GPSD covers a wide range of products in categories such as the following:
Textiles
Furniture
Children's products
Gym equipment
Bicycles
The directive may also cover products (such as carpets, rugs, and floor coverings) and safety measures (such as anti-slip properties) that are not necessarily codified into standards.
Requirements
The GPSD requires distributors, importers, and manufacturers to provide relevant documentation, which might include elements such as the following:
Risk assessment report
User instructions
Technical file
Test reports
Product traceability label
EN Standards
European standardisation organisations, such as the ones below, publish and maintain EN standards:
a. European Committee for Standardisation (CEN)
b. European Committee for Electrotechnical Standardisation (CENELEC)
c. European Telecommunications Standards Institute (ETSI)
There are many different types of EN standards that cover a variety of safety requirements, such as the following:
Labelling requirements
Substance restrictions
Flammability
Examples
Here are some examples of EN standards applicable to various types of carpets and rugs:
a. EN 14041 – Resilient, textile, laminate and modular multilayer floor coverings – Essential characteristics
b. EN 14215 – Textile floor coverings – Classification of machine-made rugs and runners
c. EN 17668 – Adhesives for floor coverings – Preparation of adhesive application – Test methods for the determination of corresponding humidity of mineral substrates
d. EN 60335-2-106 – Household and similar electrical appliances – Safety – Part 2-106: Particular requirements for heated carpets and for heating units for room heating installed under removable floor coverings
REACH
The Registration, Evaluation, Authorisation and Restriction of Chemicals (REACH) is a regulation that bans, limits, and restricts the usage of chemicals, harmful substances, and heavy metals in general consumer products in the EU.
REACH might also require, in some cases, importers and manufacturers to disclose and register information about the chemicals and substances in their products with the European Chemicals Agency (ECHA).
Product scope
The REACH regulation covers a wide range of consumer products in general, including textiles and products containing textiles, such as carpets, rugs, and floor coverings.
The regulation of such materials and products aims to decrease the negative health effects caused by exposure to potentially dangerous substances in those products.
Substances of Very High Concern (SVHC)
The ECHA states that Substances of Very High Concern (SVHC) can cause significant and permanent harm to the environment as well as human health. If a substance fulfils criteria such as the following (found in Article 57 of REACH), ECHA or EU member states may suggest adding said substance to the SVHC Candidate List:
a. The substance is toxic for reproduction
b. The substance is described as PBT (persistent, bioaccumulative, and toxic)
c. The substance could potentially harm the endocrine system
REACH regulates substances on the SVHC Candidate List, and requires importers and manufacturers to notify and provide consumers with instructions to safely use the product when requested. Additionally, it also requires importers and manufacturers to register their products in the SCIP database if they contain SVHC in an amount that exceeds 0.1% by weight.
Carpets, rugs, and floor coverings, including textiles used in such products, may contain SVHCs such as the following:
Restricted substances
Annex XVII to the REACH regulation contains restricted substances because they are more harmful than other substances, and therefore cannot be used in consumer products for the EU market.
Restricted substances listed in Annex XVII may have different constraints. Annex XVII under REACH could prohibit the use of a particular substance, yet only limit the concentration levels of other substances.
Carpets, rugs, and floor coverings may contain restricted substances such as the following:
Asbestos
Phthalates (e.g. DIBP, DBP, BBP, and DEHP)
Azo colourants and azo dyes
Lab testing
Products headed for the EU market are subject to substances and safety requirements, and therefore might need to undergo testing to prove compliance with given technical requirements.
Carpets, rugs, and floor coverings may contain hazardous substances or have features that might make them a hazard. As such, manufacturers must send these products for laboratory testing.
Testing methods
There are several types of test methods that may be used to test the compliance of carpets, rugs, and floor coverings, such as the following examples:
Flammability
Anti-slip testing
Substance testing
Emission of formaldehyde
Testing companies
Here are some examples of companies that offer testing services for carpets and rugs:
SATRA
CENTEXBEL
eco-INSTITUT
QIMA