Planning to import medical or protective face masks to the European Union? In this guide, we cover product regulations, EN standards, labeling, certification, and lab testing requirements when importing or manufacturing various types of face masks for the EU.
Mentioned Products
3-ply surgical face masks
4-ply- surgical face masks
5-ply surgical face masks
FFP1 mask or respirators
FFP2 masks or respirators
N95 masks or respirators
FFP3 masks or respirators
N99 masks or respirators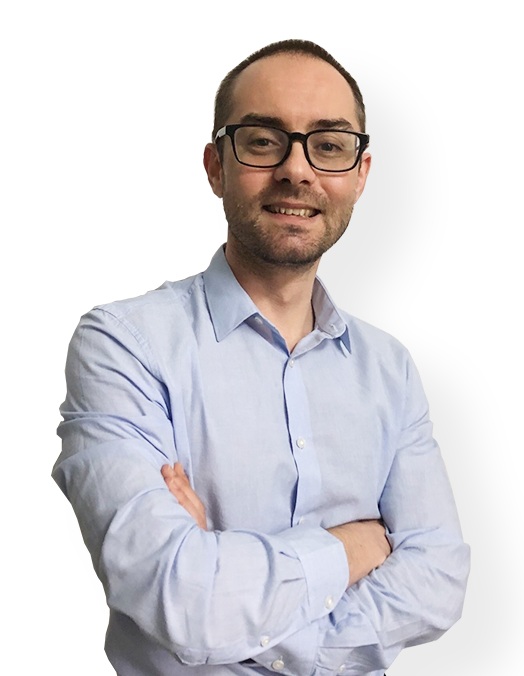 We Help Brands & Importers With Product Compliance (US & EU)
Book a free consultation call today with Ivan Malloci to learn how we can help you with:
Product Requirements Lists
Product Certification
Product & Packaging Labeling
Lab Testing
Compliance Risks
Far from all medical and protective face masks on the market are designed to comply with EU standards and regulations. It's therefore essential to request and verify all relevant compliance documents and lab test reports, and product labels, before importing face masks from suppliers in China, or other countries.
Checklist
Confirm applicable standards/regulations for the specific type of face mask
Request and verify lab test reports
Request Declaration of Conformity
Check product and packaging labels
Filter Capacity Classification
Note that while the "FFP" standards are maintained by the European Committee for Standardization (CEN), the "N" standards are released by the American National Institute for Occupational Safety and Health (NIOSH).
Here their respective filter capacity:
FFP1: at least 80%
FFP2: at least 94%
FFP3: at least 99%
N95: at least 95%
N99: at least 99%
Also, note that KN95 is a standard maintained by the General Administration of Quality Supervision, Inspection and Quarantine of the PRC, which is considered to provide performance similar to N95.
Surgical Masks: Medical Devices Directive (MDD)
The Medical Devices Directive (MDD) applies to medical devices to be placed in the EU market, as such, surgical masks, which are mainly designed to protect the patient, fall under the scope of the MDD. The directive sets requirements for face surgical masks such as testing procedure, classification, safety performance and more concerning the face mask products.
Generally speaking, surgical masks are classified as a Class I medical device. However, if your masks are sterile, then they classified as Class I (sterile).
Also, note that according to the 2007 amendment of the Directive, when the mask is designed to protect both the patient and the wearer, it shall comply with the PPE Directive as well.
Medical Devices Directive Lab Testing
To ensure the product's effective safety and performance, your face masks shall be tested in order to prove compliance with the MDD requirements. With that said, third party lab testing is the only way to verify whether your face masks are compliant or not.
EN 14683 Harmonized Standard
The EN 14683: Medical Face Masks is a harmonized standard under the MDD, and provides requirements and test methods for medical face masks.
In general, the EN 14683 standard classifies the masks into three categories based on their performance. Here we list an overview of those three types of masks:
| | | | |
| --- | --- | --- | --- |
| Test | Type I | Type II | Type IIR |
| Splash resistance, mmHg | – | – | 120 kPal |
| Bacterial filtration efficiency (BFE), % | ≥95% | ≥98% | ≥98% |
| Differential pressure, mm H2O /cm² | <3.0 | <3.0 | <5.0 |
| Microbial cleanliness | ≤30 | ≤30 | ≤30 |
Note that the "R" indicates that the mask offers protection for liquid splash, while other performances such as BFE remain the same.
Testing Companies
There are several accredited testing companies that provide MDD testing services for face mask products, which include Bureau Veritas, SGS, Intertek, and TUV.
Quality Management System (ISO 13485)
If your surgical masks are classified as sterile, then the MDD requires that the manufacturer has a quality management system (QMS) in place. Even though it's not mandatory, the easiest way to comply with the Directive QMS requirements is to choose a manufacturer that is ISO 13485 certified.
ISO 13485, which is a harmonized standard under the MDD, indicates that the manufacturers are in compliance to design, develop, produce and deliver safety medical products. The standard covers workers, machines, materials, methods, production environments, and product safety.
Note that, even if for non-sterile masks a QMS is not compulsory, if possible, it's still recommended to select a manufacturer that is ISO 13485 certified.
Notified Body
If your masks are classified as sterile, then the Certificate of Conformity shall be issued by a notified body, such as the above-mentioned companies (Bureau Veritas, SGS, Intertek, or TUV) or another notified bodies.
EU Authorized Representative (EC Rep)
If your company is not based in the EU, you shall appoint an Authorized Representative, which holds the documentation – see sections below in this article to learn more about the required documentation such as DoC, Technical File and more – and is responsible to keep them updated.
If your company is based in the EU, you can either act as the Authorized Representative or choose to appoint a third-party Authorized Representative.
Note that the labeling, packaging or user manual shall include the name, address, and symbol of the Authorized Representative.
Product Registration
Your face masks shall also be registered within the relevant authority in the EU country where either your company or your authorized representative is based.
Learn More
You can learn more about the Medical Device Directive in this article.
Protective Masks and Respirators: PPE Directive
Masks and respirators that are designed and sold as personal protective equipment (PPE), and thus focus on protecting the wearer, fall under the scope of the PPE Directive.
Protective masks and respirators, such as FFP2 and FFP3, mainly fall under category III of the Directive, as they are designed to protect against substances that are dangerous for the health of the wearer.
You can learn more about PPE classification in Annex I of the official the Directive.
PPE Lab Testing
To ensure your PPE products are safe and secure for the users, importers have the legal obligation to conduct the test or obtain the test reports from the suppliers. Third-party lab testing can help you to verify the product compliance in the EU, and issue official test reports and certificates specifically for your products.
EN Harmonized Standards
EN standards are the key component when importing products into the EU. For non-medical use face masks, there are EN standards that explain the requirements and testing procedure to establish compliance of your products.
Here we list some applicable EN standards for protective face masks:
EN 143 – Respiratory protective devices — Particle filters — Requirements, testing, marking
EN 149 – Respiratory protective devices — Filtering half masks to protect against particles
Depending on the type of face masks, importers can find additional applicable standards on the EU official website.
PPE Testing Companies
Leading test companies such as Bureau Veritas, Intertek, SGS, TUV, and others, can provide compliance service, such as lab testing and more, for face mask compliance.
Notified Body
For PPE that is classified in category II or III of the Directive, an assessment carried out by a notified body, which will also have to issue the Certificate of Conformity, is also necessary. The lab testing companies mentioned above can also act as notified bodies.
CE Marking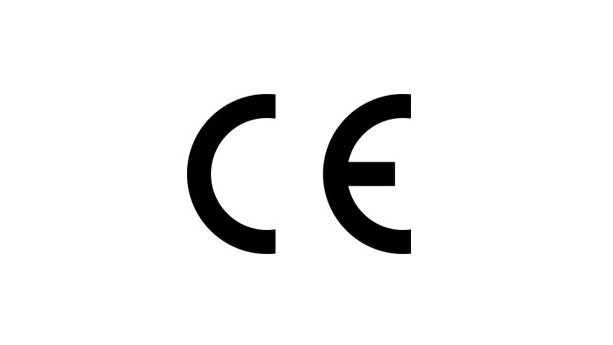 Since both the MDD and the PPE Directive are CE marking directives, importers must also comply with the CE marking requirements. In particular, the CE mark shall be permanently affixed in the product – as long as the nature of the product allows affixing the mark, – packaging, and documentation.
CE label file
The manufactures are not obligated to provide the CE label files for your product, nor to ensure that the CE mark dimension and shape are correct. Therefore, you shall provide digital CE label files preferably in .ai or .eps format. Also, you shall specify the following:
Dimensions
Position
Color
Print type
Notified body identification number (if a notified body is required)
Note: You shall also include the CE mark in the user manual files or wherever applicable.
Product Traceability
The traceability code is also required for CE compliance. The code shall be affixed on the packaging, and disclose information such as:
SKU
Manufacturing date
Production facility
Country code
Example: SKU-1811-01-CN
Certification and Documentation
The CE mark is only one of the steps to comply with any CE directive. Importers also need to issue documents such as the Declaration of Conformity (DoC), user manual, technical files, and test reports.
Declaration of Conformity (DoC)
The DoC shall be issued by the importer or manufacturer to provide product information as follow:
Produce identification/SKU (e.g. Face Mask C19)
Product features
Manufacturer/importer contacts
List of applicable EN standards or directives (ie. EN 149)
Manufacturing location
Responsible individual
The DoC is often required by government bodies, retailers and even consumers, in order to confirm the CE compliance.
User Manual
Importers shall also create a user manual, which might include information such as:
1. How to use the face mask properly
2. Product materials and filter capacity
3. Potential hazards related to the face mask
4. How to dispose of the face mask properly
Technical File
The technical file is somewhat similar to the product specifications sheet. Importers shall include all relevant design, material, labels, packaging and other relevant files in the technical file. Here are some examples for your reference:
Bill of materials
Design drawings
Label files
Packaging files
List of applied standards and directives (e.g. EN 14683)
Test reports
QC reports
Risk assessment
Test Report
Lastly, the test reports are essential to demonstrate the compliance of the face mask. All relevant test reports shall be provided corresponding to the EN standards and directives as stated in the DoC.
Other Regulations
REACH
REACH is applicable to all products sold in the EU, including face masks. Hazardous substances, heavy metals, and pollutants are regulated under the regulation. With that said, imported face masks shall not contain excessive amounts of restricted substances.
Directive 94/62/EC: Packaging Regulations
The packaging of the face mask is also regulated in the EU. The packaging material shall not include hazardous substances such as lead and mercury which can be found in the part of printing inks and dyes.
In addition, third-party companies such as SGS, TUV, and Intertek provide packaging materials testing services to verify packaging compliance in the EU.